South Africa, where the life of nature is as blazing as the raging sun. Did you come to see lions, cheetahs, vultures, hippos, and other animals in their natural habitat? To experience the exquisite culture of the African tribes? I'll stop guessing. But know that no matter what your reason is, a visit to Africa is always fun if you don't mind the heat.

Seven hundred public nature reserves and two hundred private nature reserves are in South Africa. And due to this, South Africa has the best Safari in all of the African continent. But which ones are the best? Proceed to the next section to know the best.
Southern Africa's best safari experience lies in the Kruger National Park and Kgalagadi Transfrontier Park. These are the largest nature reserves that the guest can visit. Near these are also safari lodges. Other smaller safari parks that are equally good are Addo Elephant Park, Hluhluwe Umfuluze Game Reserve, and Mapungubwe National Park.
Of course, I know that my answer won't be enough for you to plan a trip. Here's a quick listicle that provides a quick overview of the special features of each.
The Kruger National Park is one of Africa's largest nature reserves. It spans 19,485 square kilometers and encompasses the provinces of Mpumalanga and Limpopo.
Safari adventures in Kruger are very wholesome and peaceful. It steers away from riding the safari buggy or the safari bus. What you'll be riding is an ATV instead that only accommodates up to 5-10 people.
The range of safari tours to choose from is endless. Try the 3-day environment-friendly safari for seeing rhinos, giraffes, wildebeests, lions, and elephants.
If you're looking to experience Kruger Safari at your own pace, go for the 6-day safari instead. This is the best safari on tour in Kruger, for you'll be driving your very own ATV. Explore all the routes according to your own pace, take pictures until the digital camera runs dry, and head home only when it becomes dark.
Kgalagadi Transfrontier Park
The Kgalagadi National Park is twice as large as the Kruger National Park. Its total area is 38,000 square kilometers, which is dedicated to providing the black-maned lions, wildebeests, leopards, cheetahs, rhinos, giraffes, zebras with a spacious habitat. Kgalagadi divides into five camps, each having swimming pools where guests can cool down.

Aside from mammals, Kgalagadi is also popular for its 280 bird species consisting of larks, sparrows, vultures, eagles, cuckoos, willows, warblers, etc. Popular sites in the safari tour for seeing a lot of birds are the Twee Rivieren, Mata Mata, Nossob, and the Riverbeds.

Experiencing the sunset and morning safari should be your primary goal for visiting. Just like Kruger, the Kgalagadi safari tour uses ATV's.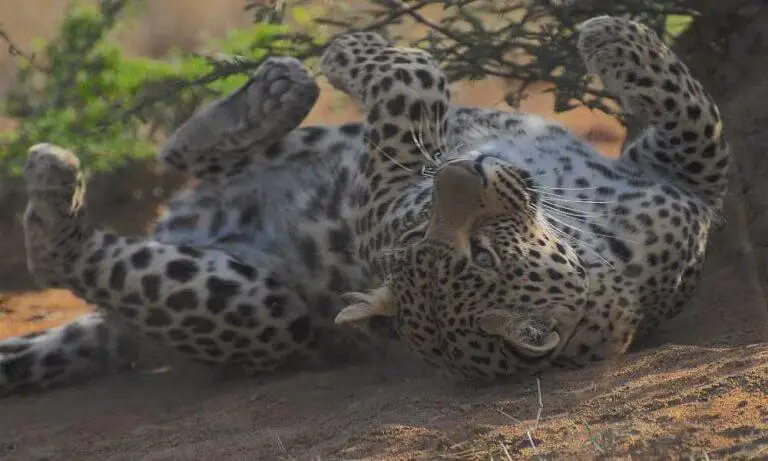 The Hluhluwe is not only the oldest game reserve in South Africa but also the oldest game reserve in the entire African continent. It doesn't hold a candle to Kgalagadi or Kruger with its 231 square kilometers area. However, it has a hilly topography where plants happily grow during the wet season.

Watch out for lions, elephants, rhinos, buffalo, and leopards while you're on the Hluhluwe safari tour. You'll see most of these on the bushes that grow on the edges of the trail. Though rare, cheetahs and hyenas are also around. Don't think twice about focusing your eyesight on something that resembles a tree from far away, for it might be a giraffe.

Visit on the months of May, June, and July for a safari trip without any commotion. Coming during peak season won't just work as several safari vehicles zoom around. Their noise drives the birds and mammals away. And as a result, you won't get good photos.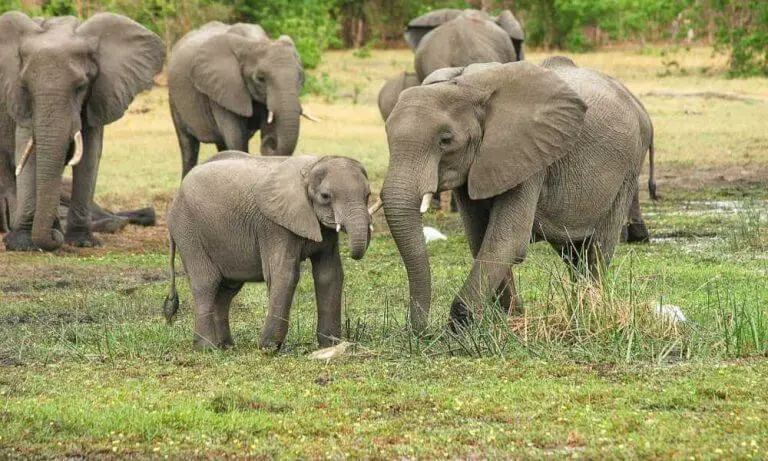 Go to Addo Elephant Park if for a safari tour that provides relief from the heat. Addo is a safari hotspot with a 1,640 square kilometers richly forested area. The trees are the elephants' favorite food. And for this reason, Addo is greatly dedicated to maintaining a natural habitat and keeping the population of elephants.
Ending our list but not falling behind the other safaris on this list is the Mapungubwe National Park. Mapungubwe provides a safari tour that will take you along 6 camps, each having its own topographies. Serving also as a world heritage site, don't forget to visit the Mapungubwe Park exhibit where you can see the remains of a forgotten South African Kingdom, which flourished between 1200 A.D. and 1290 A.D.
Is South Africa Safe For Safari?
South Africa isn't free of petty and violent crimes. This means that you have to watch for your belongings just like any other tourist location out there. However, note that the concerted efforts of international organizations maintain the safari parks. This means that you're free from the troubles that society may bring.

All Safari comply with strict tourism standards. Staff clean all accommodations well and apply the appropriate countermeasures against mosquitoes and other pests which thrive in South Africa.

Safari horror stories are circulating online such as elephant attacks, lion attacks, and other accidents. Nevertheless, you should let these dishearten you from coming. All safari related accidents have lower chances of happening. And most that occurred are due to people disregarding safety protocols.
What Can't You Do On South African Safari?
All South African's Safari's implement strict policies that guests should follow to prevent human content's adverse effects on wildlife. Here are some which apply almost anywhere:

• All safaris greatly discourage smokers from smoking in the non-smoking zones. Guests should avoid using smokes of any kind, even electric ones, during the safari tours.
• All safaris prohibit the use of drones, even simple ones, within the vicinity. The law will hold people – manning drones outside of the safari areas and directing these to enter – accountable for trespassing.
• All safaris greatly discourage guests from gathering firewood, picking flowers, and picking of the branches of trees
• All safaris allow the taking of pictures of the animals. However, actual contact with them is another story
• All safaris don't allow guests to camp outside of the designated areas. For those undergoing a private safari tour, guests should return the ATV vehicles before sundown
• The playing of music on loudspeakers and the use of any other similar objects that might disturb the animals aren't allowed.
Problems Which We Can Have On A Safari?
Vacation in South Africa is always fine if you're not fussy. But if you are, there are minor issues that you can't do anything but bear. The first is heat. Most affordable safari lodges within or not far from the safari parks don't have air-conditioned rooms. In South Africa, the environment is so scorching hot that consumer air-cons can't keep up. Most use specialized aircon.
However, these are expensive. And to cut costs. Most safari lodges don't use air-cons.
The second is the dust. You'll have to bear with this during the safari tours. If you're allergic, consider bringing an anti-allergy medication with you. A mask will also help. Also, wear sunglasses to protect your eyes.
Third, are the insect. You'll encounter these every morning, dusk, and evening whenever your outside. Watch out for the mango flies as these are highly fatal because these lay eggs on your skin and cause it to form callouses. Watch out for botflies too.
Though rare, some guests also get malaria. However, you don't have to worry about this because South Africa does well in treating it. But always disinfect after holding an animal as per the tour guide's instructions. Also, never drink water anywhere but only water the safari parks supply.
What To Pack For A Safari?
Never leave if these objects aren't in your bag:
• A working DLSR or mirrorless camera
• A bottle of water
• A sunglass
• An umbrella, a cap, a parasol, or any other wearable that could provide shade
• Comfortable footwear
• Insect repellant lotions and sprays
• Whistle and flashlight (in case of emergencies)
• sunblock cream
Things To Do In An African Safari?
Besides watching animals and getting photos of them, African Safari's allow other entertaining activities under the sun or the twinkling stars. For instance, some safari parks hold cultural shows on their campsites. Others have horseback riding trails. If natives are part of the staff, some are always ready to tell you amazing African myths and legends that a generation passes to the next.
What To Wear On Safari South Africa?
Wear bright-colored and thin clothing during the day. Ideal clothes for males are sleeveless T-shirts, polos, khakis, and loose clothing. On the other hand, females can wear anything so long as they're not uncomfortable with it. For protection against the sun, both genders should wear caps, removable hoods, and floppy hats.
Which African Country Is Besт For Safaris?
The country of Kenya, though filled with poor communities, have the best Safari. Natural reserves in Kenya, private and public, are dedicated to conserving aquatic and non-aquatic wildlife 31 or more. Animals in Kenya range from primates, four-legged beasts, land-dwelling, water-dwelling reptiles, migratory and non-migratory birds, saltwater, and freshwater fishes.
The Best Safari Lodges In Africa
The Kruger and Kgalagadi safari parks have lodges that are some of the best in Africa. If you're in the Southern end of the continent, they're the lodges that offer you first-class accommodation. Still, other lodges are equally great. Here they are:

• Serengeti Safari Lodge -indulge yourself in the private pool of your suite while viewing the nearby wilderness of Serengeti National Park
• Lion Sands Safari Lodge – rest inside a treehouse or inside a suite that allows you to see the activities of lions and cheetahs thriving in Sabi Sands Game Reserve
• Bisate Lodge – enjoy your time on the uniquely shaped suits of the Bisate Lodge that provides a quick route for seeing the Gorillas of the Volcanoes National Park