Rabat was the second city I visited in Morocco. It is located on the edge of the Atlantic and is considered one of the country's imperial cities. Right from the start, I could see that the city is more organized and beautiful than Casablanca. The ideal is to spend two days in the city.
I put Rabat in my itinerary because I always like to visit big cities, and the capital of Morocco couldn't be left out. I visited several attractions in the capital and walked a lot during my two days visit. That's why I decided to put here in this post the 14 best things to do in Rabat. Read on!
Things to Do in Rabat
1. Medina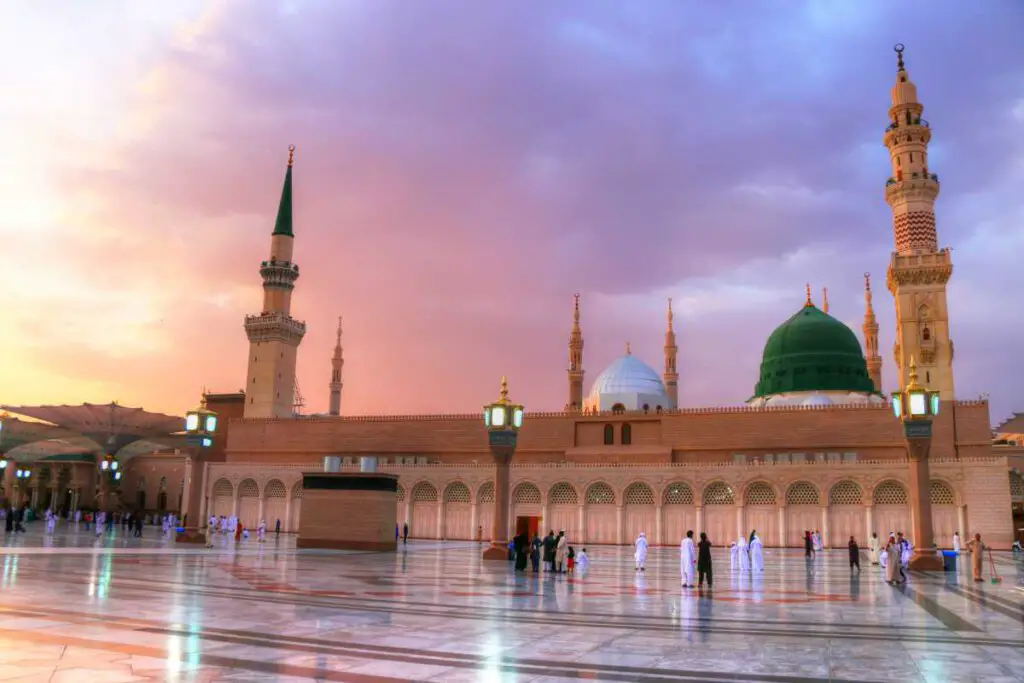 Medina was the first stop I did in Rabat. The fact is that you have to go there if you want to understand Moroccan culture and get an idea of how things work here. It's a place where locals live, so it has some interesting surprises on its streets! My advice: wear comfortable shoes because they are always cobblestone roads with no pavement, take water and sunscreen as well since it can be really hot outside. Also, don't forget your camera for those amazing pictures!
The Medina is a confusing system of small lanes, so be prepared for that. The best things to do are visit the old town hall, go on top of one of the towers which offer amazing views over Rabat's roofs and medina streets, or just walk around discovering things!
There are many things I can tell you about this part of Morocco, but it would take me forever if I started listing everything here. My advice: start exploring the best shopping streets: Souk es Sebbat and Rue Souka. Try out new dishes from stalls with food cooked right there. Buy some souvenirs at shops selling clothes, jewelry, or spices. Finally, don't try to explore this neighborhood alone. Look for a guide who will show you this place.
2. Hassan Tower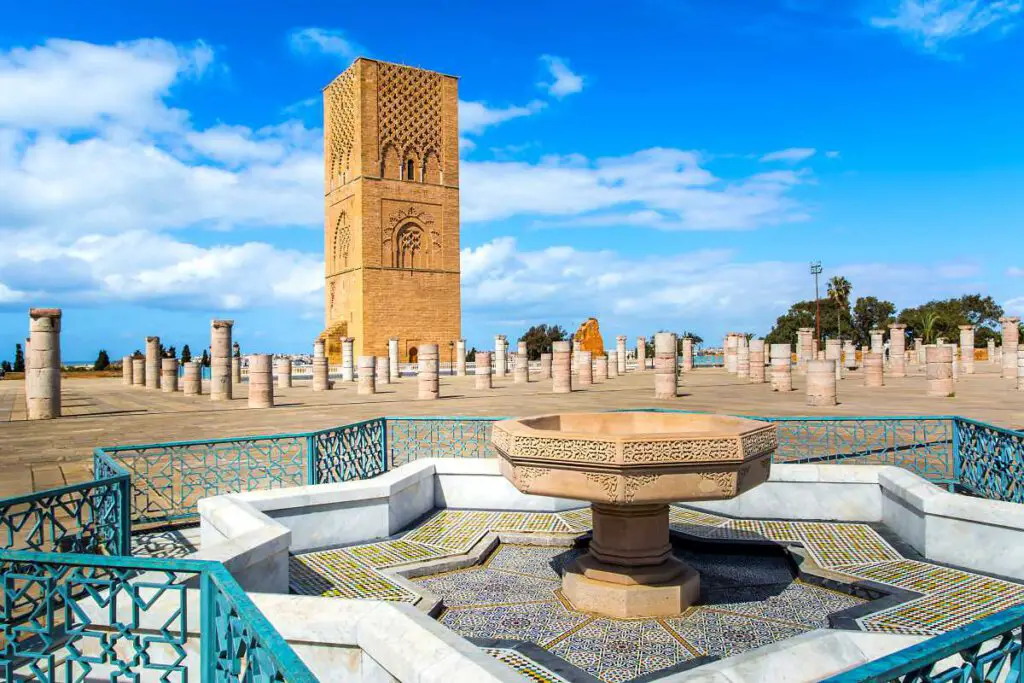 I continued my adventure, looking for Rabat attractions, and headed to Hassan Tower. It is a medieval tower in the middle of the neighborhood where I was staying. The building can be seen from anywhere, and it's very easy to find, as it has an orange dome with blue tiles over its top.
What attracts tourist here is the panoramic view of the city from its top. You can see on a clear day, all the way to Casablanca and in other directions too. From up there, you will also have a good look at Rabat's walls dating back to 1680.
The tower looks stunning, especially with its 358 columns and the decorative motifs adding to its beauty. I recommend visiting this attraction during the daytime so you can enjoy taking pictures of Rabat from up there too.
3. Oudaias Kasbah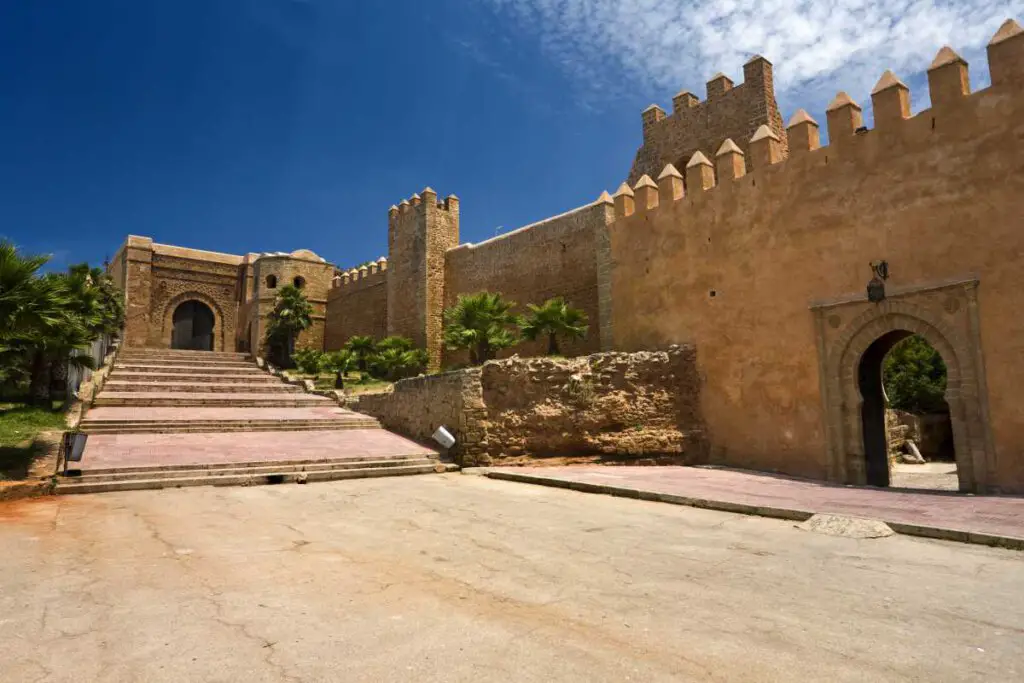 Oudaias Kasbah is an old fortress built by Moulay Ismail in the 18th century. It has a wonderful history. It was once used as military barracks and now houses things like a museum, Mosque, library, and art galleries. 
I didn't have any idea of what to expect from this place, but what I found there left me speechless! In addition to having preserved its traditional architecture, Oudaias also offers some really cool attractions that you can visit for free if you want. Besides the tours inside the Kasbah, you should come here just to see their garden with plants such as cacti and palm trees.
It's also worth it to visit the library and see their collection of books and manuscripts, many of which are written in Arabic with really beautiful illustrations on them. I was told that some date back as far as 900 years ago!
4. Mausoleum of Mohamed V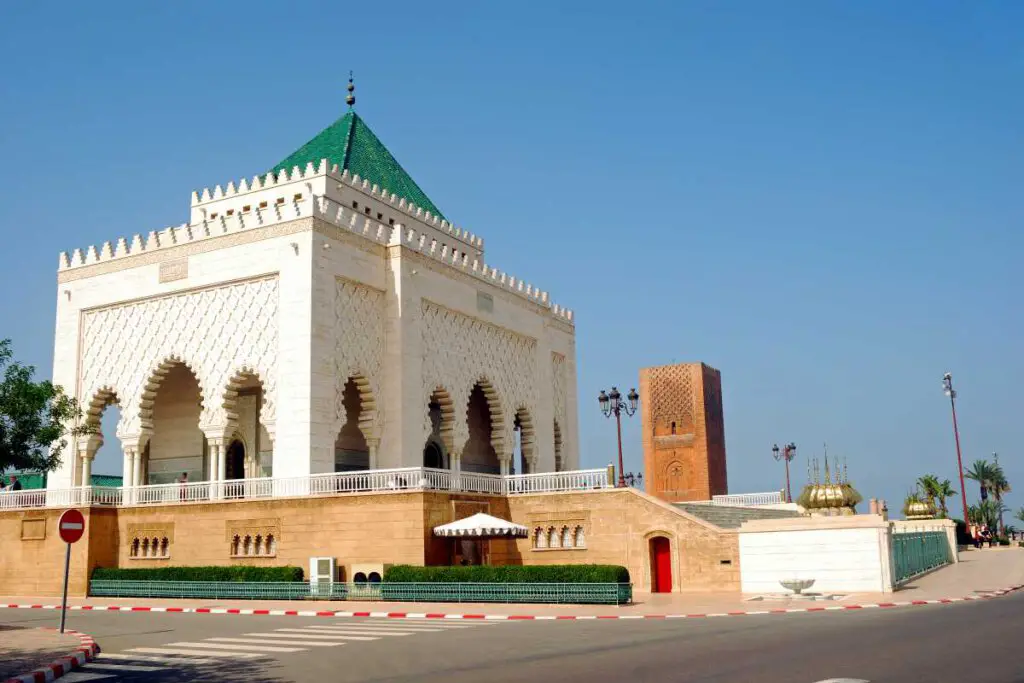 The Great Mosque, built around the tomb of Mohamed V, is a masterpiece of modern Moroccan art. I highly recommended this place if you are an architecture lover.
The Mosque was commissioned in 1962, and it has been declared a UNESCO World Heritage site since 1998. It is worth mentioning that this building replaced an old cemetery where several members of the reigning family are buried.
On the exterior, it features a white facade and a green roof. However, as you come closer, more details reveal themselves. The entrance has wonderful aesthetics and shows three arches with an upper wall having diamond-shaped embossments that interlink.
On the other hand, the interior is more striking than the exterior. On its walls are polychromatic swirling and floral-like patterns. Their shades range into red, black, green, blue, and golden hues. Much of the activities in the Mohammed V museum are sightseeing and picture taking. Nevertheless, the things for you to see inside won't make for a boring visit.
5. The Ruins of Chellah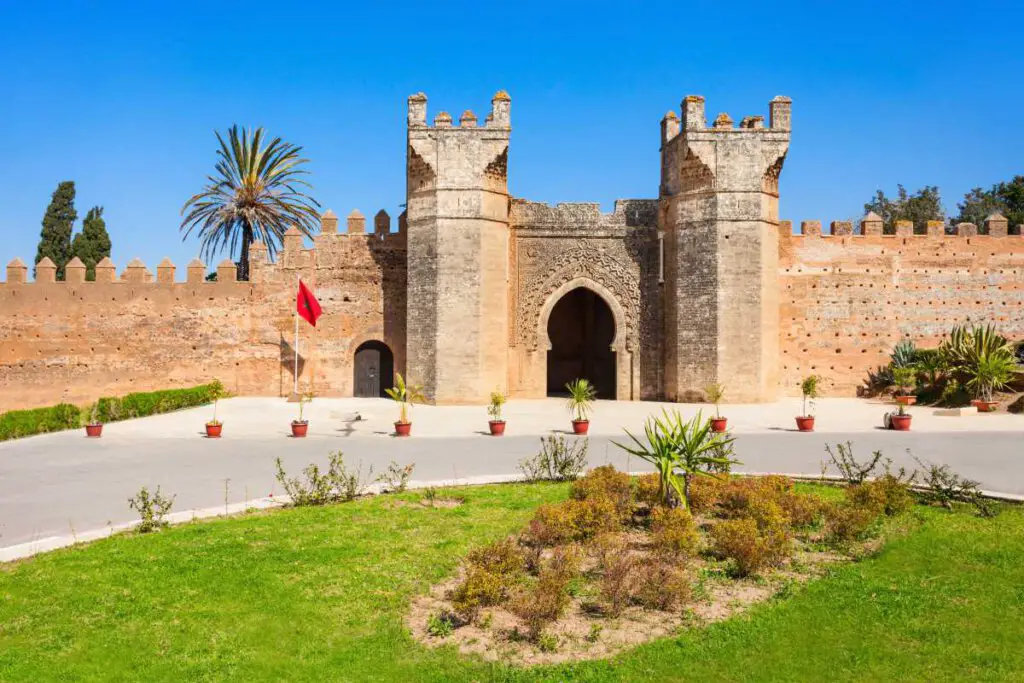 Among the popular attractions in Rabat that I found interesting were the ruins of Chellah. The ruins tell the origins of Rabat: this ancient fortress was built by the Romans centuries before the Arabs settled in the region.
At the site, tourists can see houses, schools, mausoleum, mosques, markets, minarets, and gardens that were used by the Roman Empire, as well as dozens of storks, which make the scenery even more incredible.
Today, the ruins of Chellah are the home of one of the most famous festivals in Morocco, the Festival de Jazz au Chellah, which takes place since 1996 in the ancient necropolis every June.
6. Royal Palace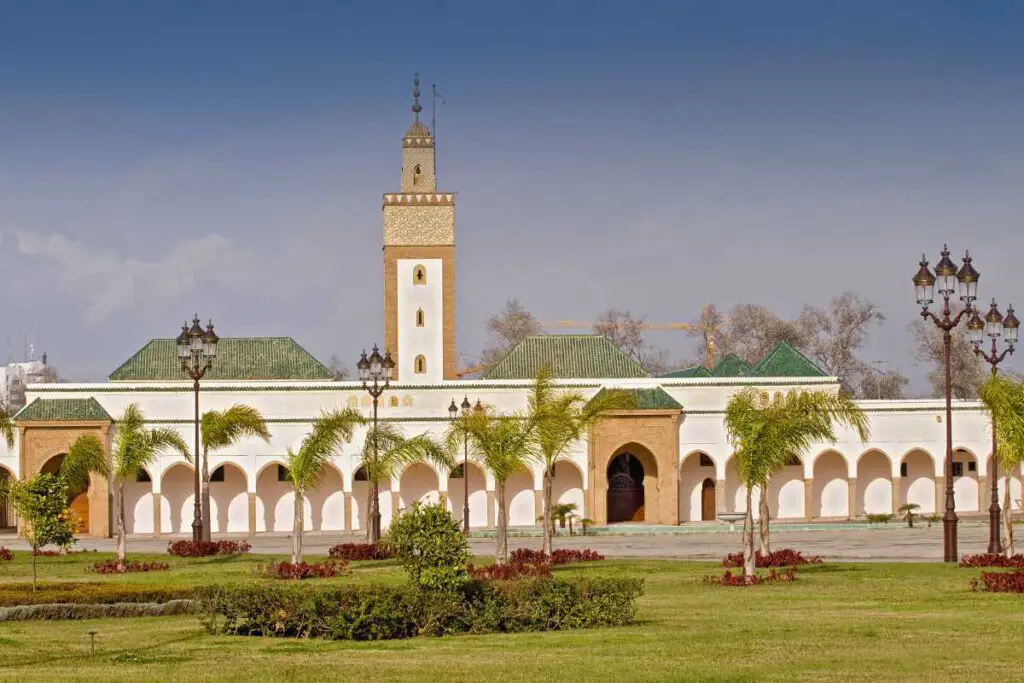 The Royal Palace of Rabat is one of the few tourist attractions in Rabat that is not open to visitors. After all, it is the official residence of the monarch of Morocco, the king of the country.
Even so, it's worth getting to know the facade of the building, which also serves as the seat of various government institutions. The palace was built in the 13th century on the ruins of an even older palace and housed a beautiful Andalusian-style garden designed by the French during the occupation of the country.
7. Rabat Archaeology Museum
The Rabat Archaeology Museum is one of the few attractions in Rabat I wanted to see. It is located close to the Grand Mosque, and it houses a large number of archaeological exhibits from Morocco.
The museum has galleries dedicated to different periods in the country's past: Pre-history, Antiquity (from Phoenician times), and Islamism. I spent around two hours there reading about all things that happened before Mohamed's arrival.
Jewelry, baking tools, and medical tools that date back to the 8th and 9th centuries provide you with an idea of the sophisticated lives of Moroccan's in the past. Moreover, the Roman artifacts like the "Drunken Donkey" and "Volubilis Dog" make you realize how far the Roman conquest went. There are also marble and ceramic sculptures for you to see.
Rabat Archeological Museum is big, and its collection is endless. You can explore on your own. However, you can appreciate the displays better with a tour guide. Hiring one is great for you to know the origins, cultural significance, and backstory of each.
8. Jardins Exotiques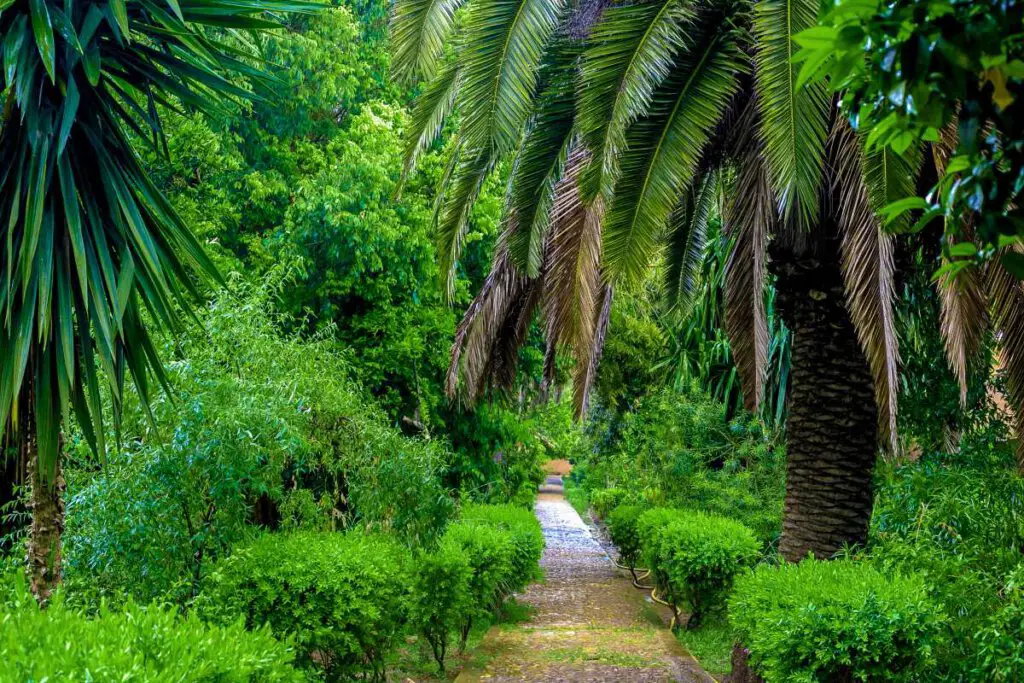 The Jardins Exotiques is one of the most beautiful green spaces in Rabat, attracting tourists from all over the world. It has a collection of exotic plants and flowers that change according to season. There are also several sculptures throughout its gardens. I found it very relaxing just walking around there for an afternoon and enjoying my time away from the noise of life downtown.
It took me about 40 minutes to walk around all the garden paths. So, if you have any free day or weekend morning (or both!), this place should be on your list of things to do in Rabat.
9. Andalusian Gardens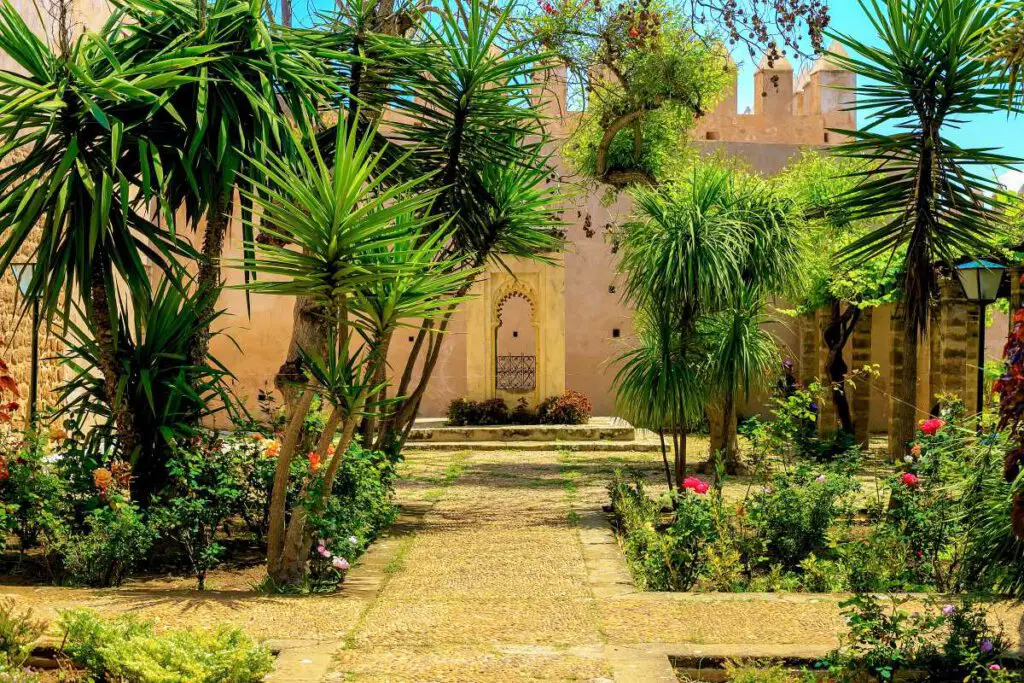 My next visit to the best tourist attractions in Rabat was the Andalusian Gardens, which are the most beautiful garden I've seen in Morocco. It is located on the outskirts of Rabat, and it takes about an hour to walk around them.
It was a large pleasure for me to be able to enjoy these spectacular gardens so close to my hotel! The gardens have mosaic tiles, fountains, citrus orchards, and vegetable fields, as well as green spaces where visitors can sit under palm trees amid flowers that bloom year-round. There's also plenty of room for kids who want even more fun things to do in Rabat.
The Andalusian Gardens serve well for a relaxing walk. On its landscape are bougainvillea and citrus trees. Well-trimmed shrubs and hedges seem to ask for your attention. Along with the flowers are fountains that don't spoil picture-taking escapades.
A quiet and romantic vibe always embraces the Andalusian gardens. As a result, it's a famous spot for wedding proposals. The fountains and flower gardens are just one of the many locations where you can ask for that yes or say yes to that once-in-a-lifetime opportunity of marriage.
10. Rabat National Zoo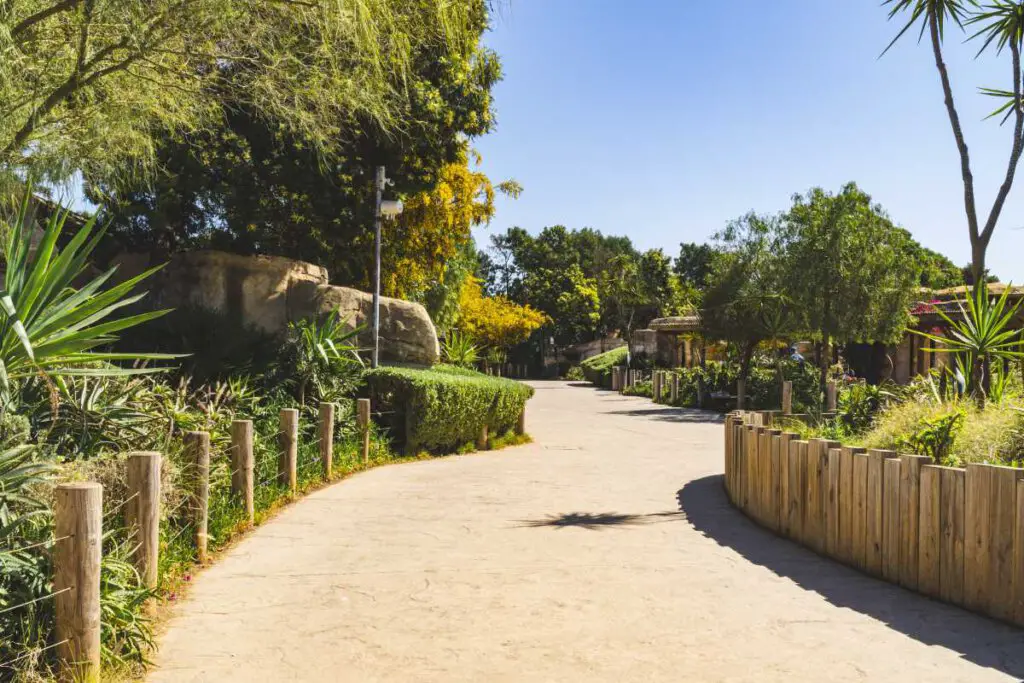 I visited the Rabat National Zoo and found it to be one of the best things to do in Rabat. It took me about 30 minutes just to walk around, as there are more than 500 animals from different categories: mammals, birds, reptiles, and amphibians. The zoo is divided into several areas with its own climate system.
For example, some have a dry environment while others have wetlands or forests. So you can see all sorts of creatures living together harmoniously. Moreover, each area has educational signs that explain what type of animal lives there and how they survive in their natural habitat.
In addition to this, it was interesting that despite being enclosed by walls, many things were still happening outside them, like camels grazing on the grass next to the fence and a little furry animal running across our path.
I recommend visiting this attraction for those who want to learn about various species of animals from around the world, as it is one of the top-rated Rabat attractions.
11. Kasbah of Udayas
This is a place that I found to be picturesque. It's located near the Atlantic Ocean, and it has an excellent view of Rabat. If you don't mind climbing some stairs, this Rabat attraction is worth visiting.
This Kasbah features an arch and numerous patterns carved on its surface, resembling swirls, circles, and oval figures. As you head further, the pavilion welcomes you next. Resembling the look of Ottoman pavilions, the pavilion awes you with its notable aesthetics.
Your exploration of the Kasbah of Udayas ends at its highest points that either overlook the Bou Regreg and or the Plage de Rabat. There's nothing much to do except feel the breeze of the winds on your face, take pictures, or listen to the waves of the sea.
12. Bastion des Larmes
Bastion des Larmes was constructed in the 19th century by Abdelkader Perez to protect Rabat from invaders. It's located on one of the highest points in town and is a true sightseeing attraction that shouldn't be missed.
The bastion has been beautifully restored and offers stunning views over the city as well as Morocco ́s Atlantic coast. The entry includes access to several museums inside: an arms museum with 54 pistols, a small archaeological museum with artifacts from the Roman period, and a geological museum, which has several displays on Morocco's natural resources.
There is also an observation platform that offers 360-degree views of Rabat ́s old town or Medina as well as the Atlantic Ocean to its south. The best time for photography is at sunset when it turns into a postcard-perfect cityscape against an orange sky! Mandatory things to do in Morocco? I think so!
13. Mohammed VI Museum of Contemporary Arts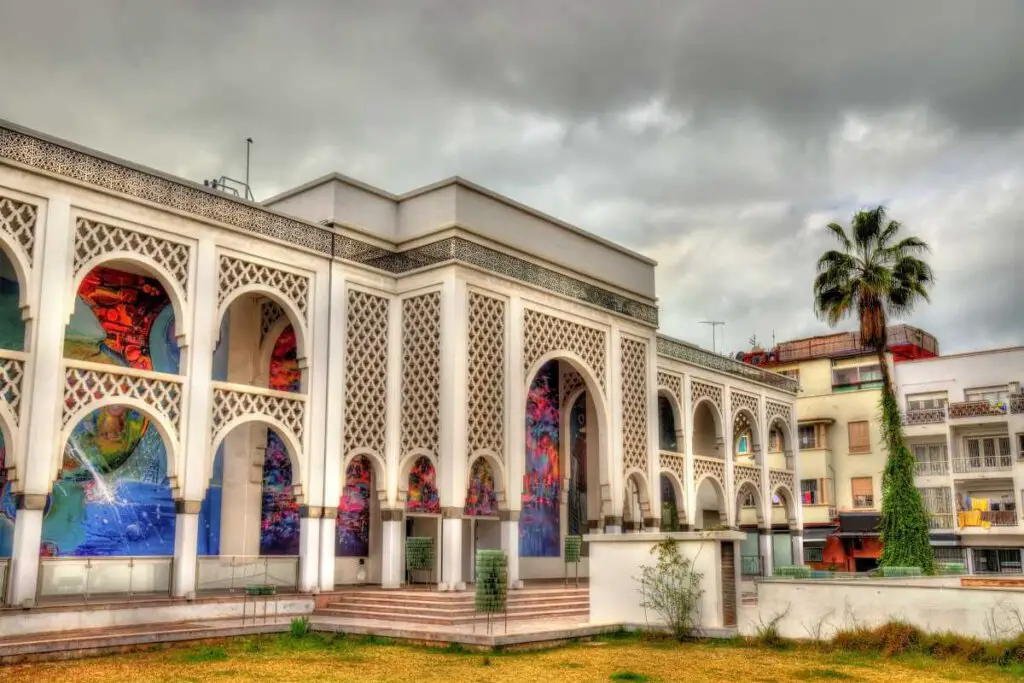 The Mohammed VI Museum of Contemporary Arts is the first contemporary museum in Morocco, and it's a beautiful space. It has an interesting collection because it includes art from Africa, Asia, Latin America, and Europe.
I admit that I'm not really into modern arts, but this place was worth visiting; besides its architecture which was unique for me to see so close up! I also enjoyed the exhibits of contemporary paintings, drawings, and sculptures from various authors.
So, if you're looking for things to do in Rabat during your visit to Morocco, then don't miss out on the chance to go inside one of its most popular attractions.
14. Rabat Old Market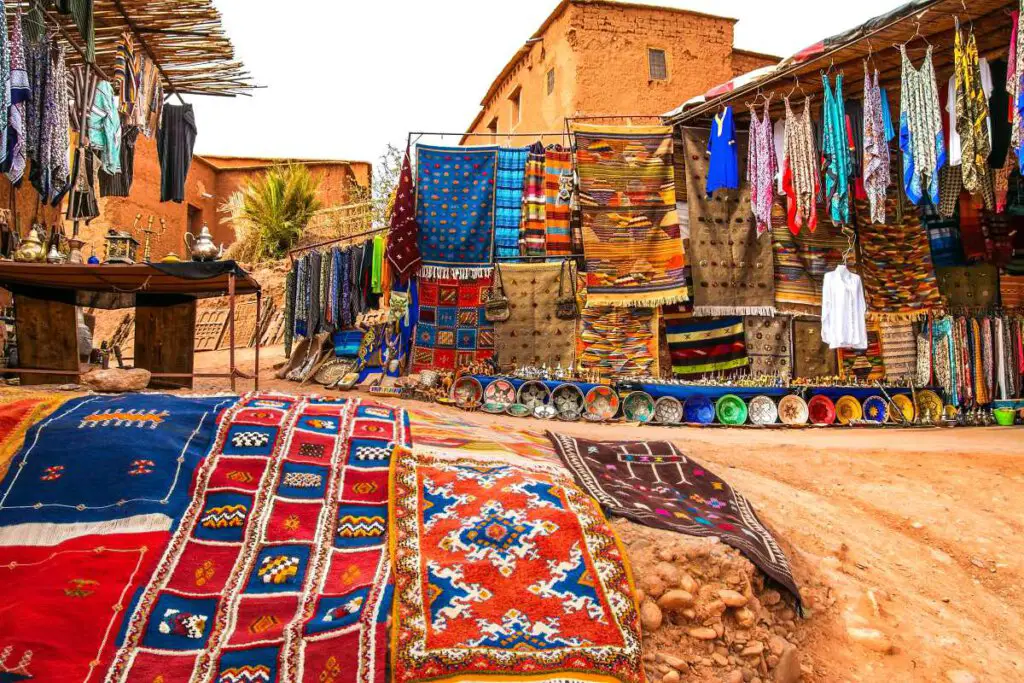 I finished my tour of the best tourist attractions in Rabat by visiting Rabat's old market. This is a slow-paced shopping district right at Rabat city center. It has an array of Moroccan restaurants, souvenir shops, cafes, and textile shops. You might find this place quite agreeable because it has a more laid-back vibe than other shopping districts that had visited before.
Shop keepers in the old market, especially those selling clothing, are very accommodating. They will urge you to visit their shop but not force you to buy anything. Shopping here is like an educational tour as store owners always tell a thing or two about their trade.