There are so many unmissable tours in France! This country has sights on all sides. At every step, you come across museums, theaters, cafes, restaurants, and much more. Depending on the time you spend in the country, it is important to have a good schedule. Planning the places you want to visit is the best way to ensure that the itinerary is fulfilled, and thus you will enjoy the city to the full.
With that in mind, I bring in this article 15 Best Things to Do in France for you to schedule in advance and plan to enjoy. Many of them offer advantages, such as priority entry and no queue in popular places, and you can even hire a guide who speaks your language. In addition to these advantages, we decided to help you even more by selecting the famous places in Frence.
Things to Do in France
1. The Eiffel Tower, the most emblematic place to see in Paris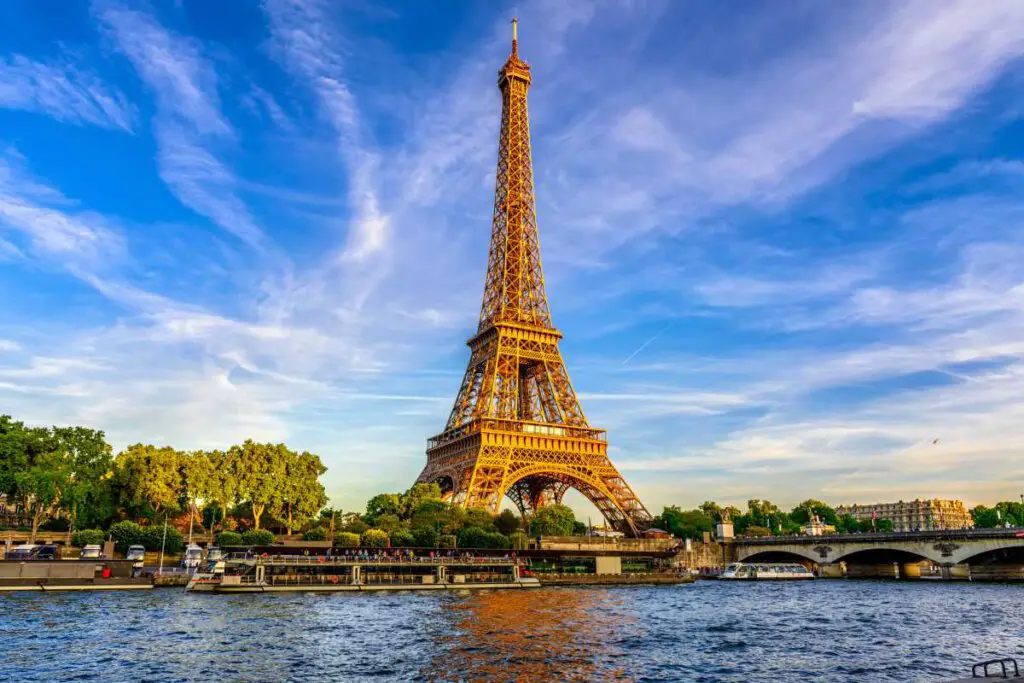 The first stop on my tour in Paris is the Eiffel Tower, possibly the most emblematic place in the entire city. It was built at the end of the 19th century by Gustave Eiffel (yes, that's where its name comes from) on the occasion of the Universal Exposition of 1889 in Paris. Despite the criticism and controversy that its construction caused, it is one of the most visited monuments in the world and an absolute symbol of Paris.
If you don't want to climb the Eiffel Tower, you can get good views of it from the Champ de Mars, a grassy esplanade located a few meters away. Another of the most famous photos of the tower can be obtained from the Chaillot's Palace and the Trocadero Gardens.
To climb the Eiffel Tower, I absolutely recommend that you get your tickets online and well in advance. This way you avoid the queues.
2. The Louvre Museum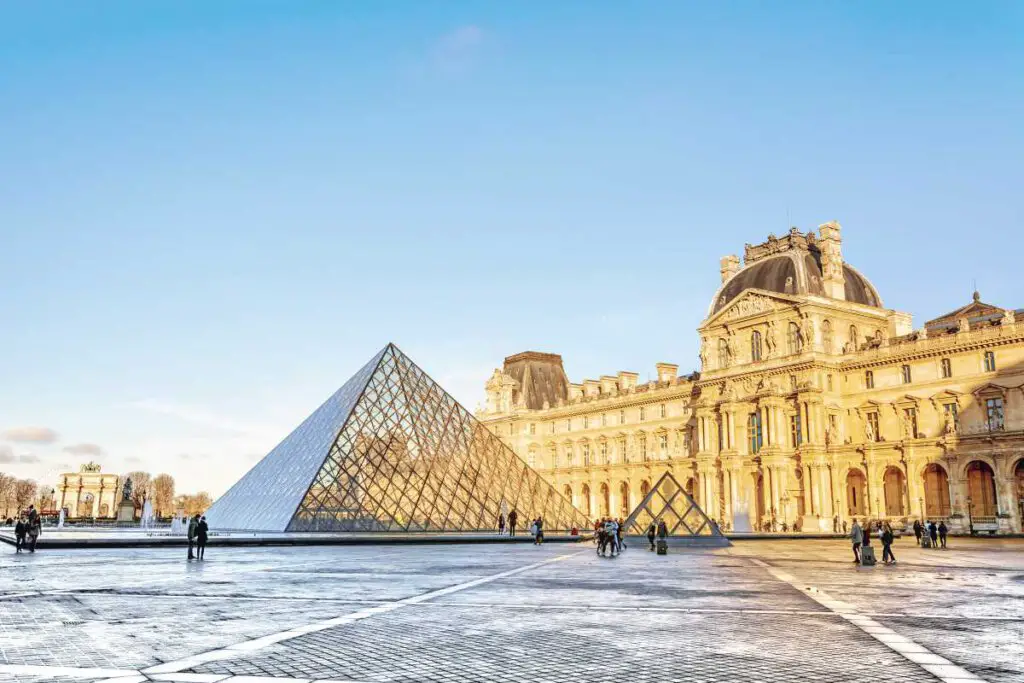 My second stop for the famous places in France could not be other than the Louvre Museum, another of the jewels of the French city. The last of the "Big Three" museums, it is also one of my favorites. It gathers a vast collection from Antiquity and up to 19th-century art.
The Louvre Museum was built as an extension to Louis XIV's old Royal Palace at Tuileries in 1853 by architect Leconte de Lisle. The museum holds paintings such as Leonardo da Vinci's Mona Lisa (La Joconde), Michelangelo's Madonna and Child, Venus de Milo statue, and many more attractions you can admire for days on end!
3. The Palace of Versailles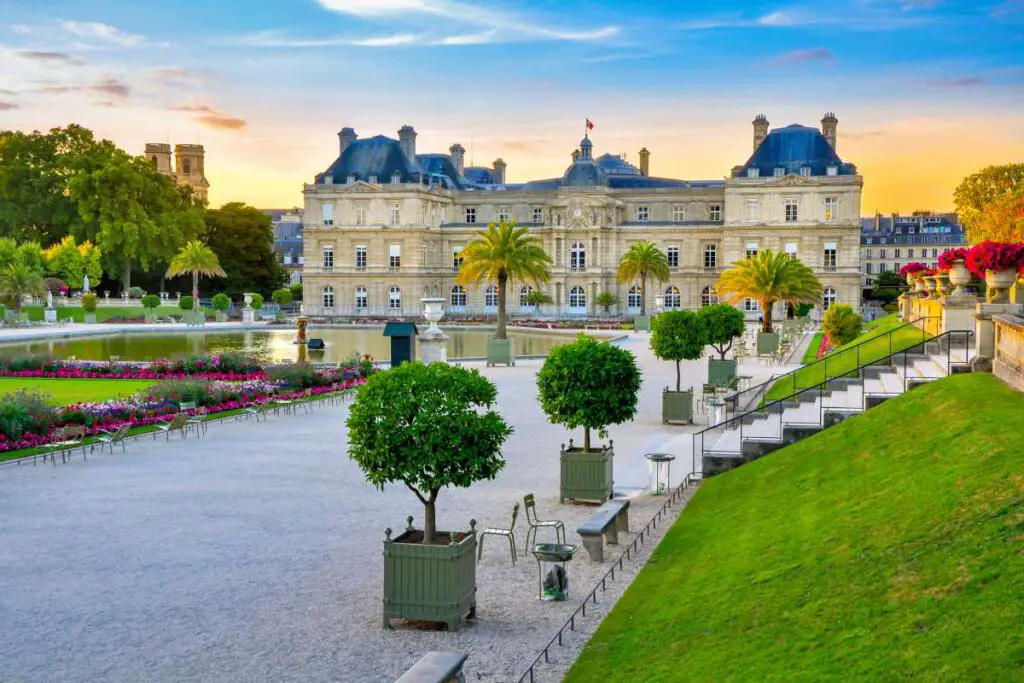 You cannot visit Paris without going to Versailles to visit its wonderful palace. Built by order of Louis XIV, the Palace of Versailles is the greatest exponent of the French absolutist state and the lavishness of the French monarchy in the seventeenth and eighteenth centuries.
It is considered one of the most beautiful and visited monuments in the French capital thanks to its imposing architecture and gardens that are part of the history of France. In addition, it was declared a World Heritage Site by UNESCO.
 The palace was the scene for the signing of the Treaty of Versailles that ended the First World War in 1919.
4. Notre Dame Cathedral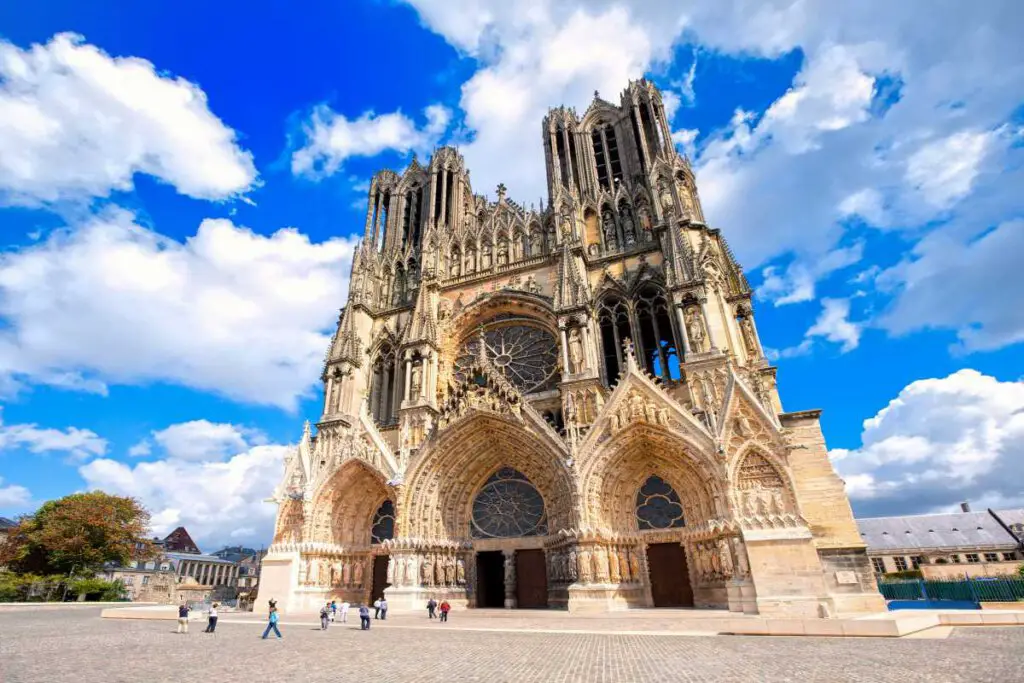 On the Ile de la Cite, the oldest part of Paris is the Notre Dame Cathedral. This beautiful temple, presented as one of the most impressive Gothic cathedrals in the world by all the art history manuals, has gone from being a must for every tourist to a tribute to the city of love.
The Notre Dame Cathedral construction began back in the twelfth century and took more than two hundred years to complete. However, it would not acquire relevance until Victor Hugo set his famous work, Our Lady of Paris, in the bowels of the cathedral. The history of the hunchback of Notre Dame saw the rebirth of the church and the launch of an extensive reconstruction with the introduction of the famous gargoyles and chimeras.
After the fire that affected Notre Dame in 2019, there are different reconstruction projects on the table, although it seems that a continuity approach will be chosen. Be that as it may, what is clear is that there are many years to go before it returns to what it was, and in the meantime, we can only pay the highest tribute to it.
5. Cote d'Azur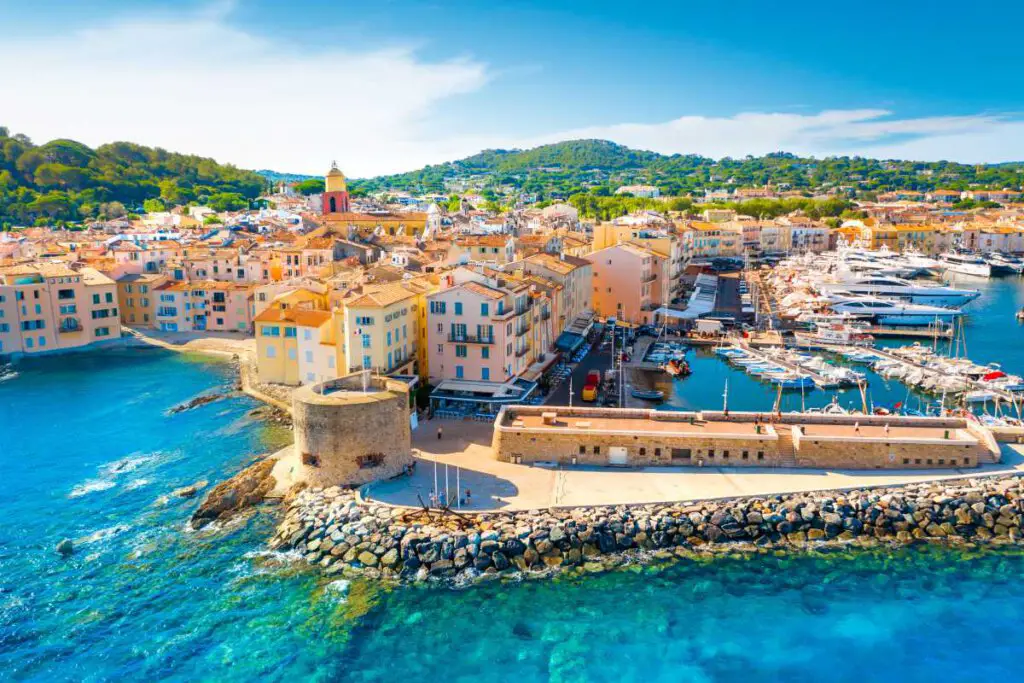 Cote d'Azur is one of the most popular tourist attractions in France. It features fascinating landscapes along with picturesque villages and towns, museums, churches, and much more to explore.
The major attraction in this region is the beautiful coastline that offers superb views for visitors from around the world. A tour by car or bike will give you an opportunity to experience all it has, such as breathtaking spots and amazing restaurants which are famous among locals and tourists alike.
So now, if you are thinking about visiting France, do not forget to include Cote D'azur in your list of must-see attractions.
6. Mont Saint-Michel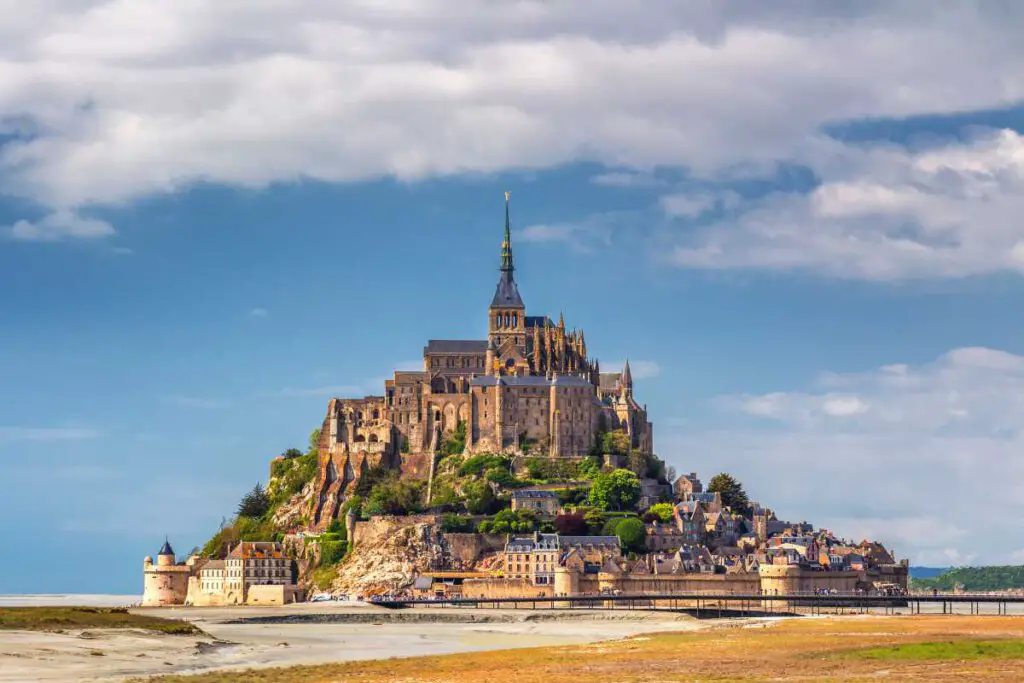 This medieval abbey looks like it has popped right out of the bay at low tide, with tidal rivers flowing around its walls and turrets from which you can enjoy breathtaking views over Normandy for miles.
It's also an interesting place to visit inside attractions which include vast underground crypts, notably that of Saint Michel, relics, stained glass windows illustrating scenes from the Bible in gothic style, as well as votive chapels dedicated to saints and holy figures revered by pilgrims who would make their way here on foot or horseback.
7. Loire Valley (Center-Loire Valley)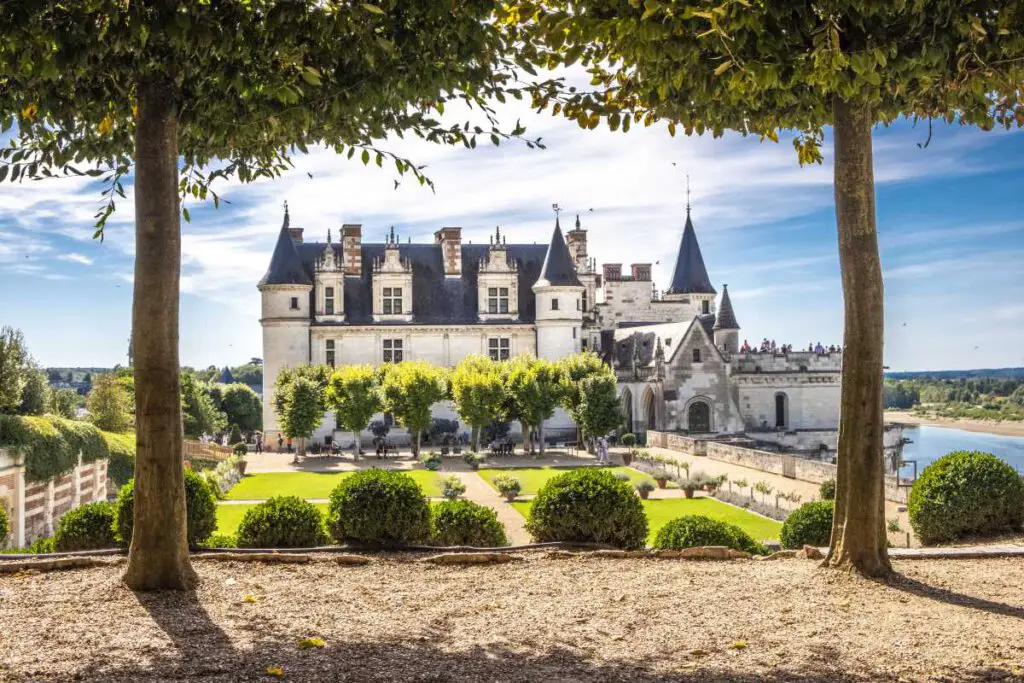 My next stop was the Loire Valley. On arrival, I was overwhelmed by its beauty and attractions that are worth exploring.
The most famous attractions in this valley are Chateau de Amboise, which is a royal residence with an extraordinary history-and Chenonceau Castle, also known as "the lady of the river."
Chenonceau's story began when Catherine de Medici married King Henri II in 1533. The chateaux were built for her to enjoy from retirement, but she died before work could be completed on it. Today you can still see her initials engraved into many places during your visit!
Other attractions include Blois Royal Castle (which has been restored beautifully), Chaumont-sur-Loire (which has stunning views), and Azay-le Rideau.
The Loire Valley is a UNESCO World Heritage Site, and its attractions are worth exploring!
8. Carcassonne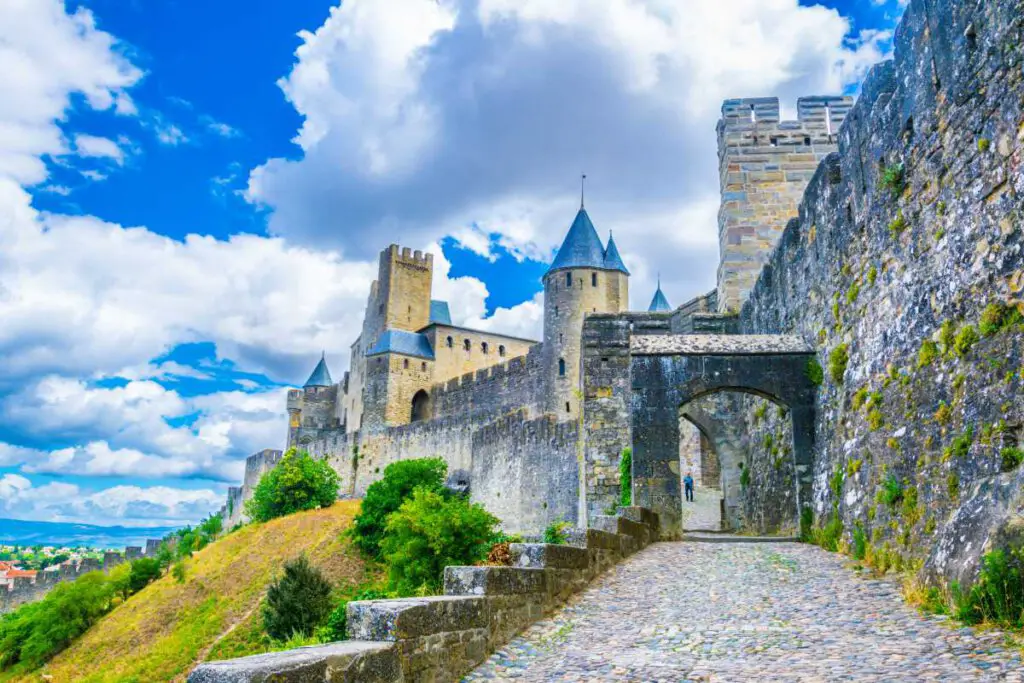 This is not a city that should be missed. Located in the southern part of France, it is one of those attractions that are worth visiting for its history and culture. It was home to many battles throughout centuries and now has been preserved as a UNESCO World Heritage site since 1996. The old town offers visitors an insight into medieval life from the 11th century through reconstruction.
The most notable attractions include Cite de Carcassonne (a reconstructed fortified city), Chateau Comtal, Basilica of Saint Nazaire and Saint Cesaire, Canal du Midi, National Square, and Pont Valentre.
9. Strasbourg
I traveled to Strasbourg in September, and the first thing that I saw was a huge cathedral. The city of Strasbourg is situated on both sides of the river Rhine, which adds to its charm.
The attractions here are surreal. There are also old buildings with interesting architecture and places like Place Kleber for shopping lovers or Musee d'Art Moderne et Contemporain (MAMCS). Walking around this place will show you how beautiful it is!
In my opinion, I think Europe can't get any better than France: It has wonderful attractions such as culture, cuisine, and wine. If you want to travel abroad but don't know where to go – why not head over to France?
10. Avignon City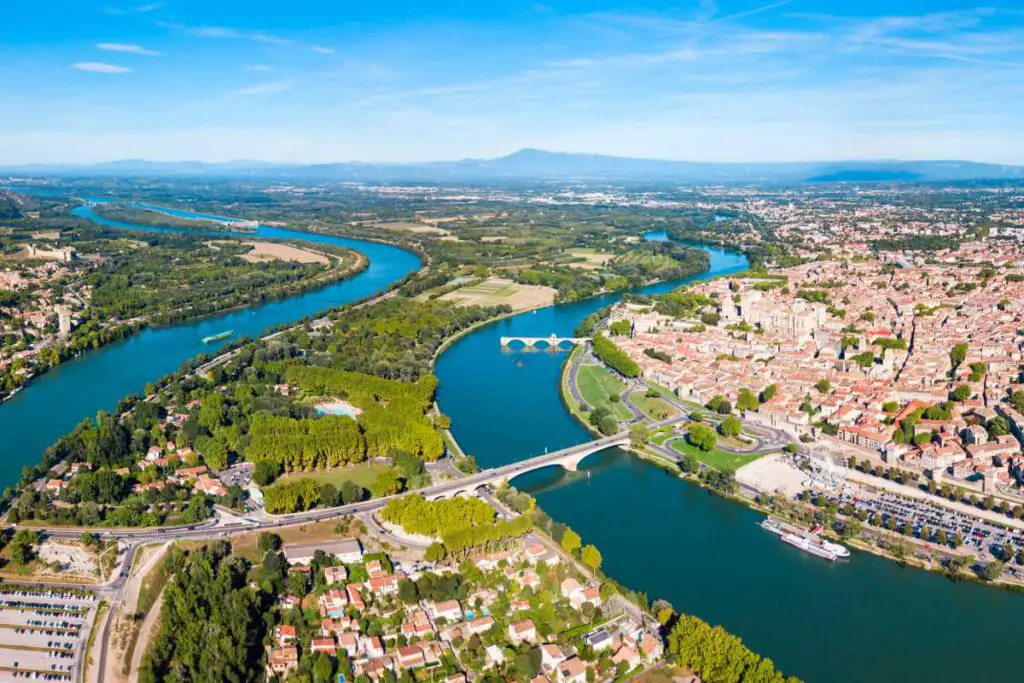 Another city in France aside from Paris is Avignon City, the French City of Popes. Avignon gained this title because it was once a city subject to papal control in the past. Until 1791, 8 popes resided in Avignon. However, the advent of the French revolution diminished papal control in the city and made it part of France.
Avignon is very rich in limestone. Resulting from this is the vast number of limestone structures within the city. These range from historical monuments, hotels and churches. Landmarks that you shouldn't miss are the Romanesque Notre Dame des Domes, the Mausoleum of Pope John XXII, and the 14th century Papal Palace.
The section of the Rhone River that flows through Avignon provides recreation opportunities. You can try the Rhone River cruises. These will let you see the Avignon Bridge, the Papal Palace, and the Pont du Gard. Of course, on its bank are trails for you to traverse with a bike.
11. Gordes Village
Gordes Village is France's terrestrial version of the Italian Santorini. Instead of providing a panoramic view of the ocean, it is providing a panoramic view of greeneries that stretch far and wide. Gordes Village manages to do this because it's atop the foothills of Mount Vaucluse.
Though many people visit, Gordes village chooses to do away with urban developments to preserve what it already has. This isn't a bad decision considering that within it stands buildings that date back to the medieval period and the renaissance period. Historic landmarks here are the Saint Jacques Chaplaincy, White Penitents Chapel, and the nearby troglodytes and Bories Village.
Consider going to Gordes Village after Avignon because it's only 2 hours away. Moreover, numerous traditional French restaurants and cafes also operate here. Not to mention, there's also the lodges and inns that provide a wonderful view of the countryside every morning.
12. The Center Pompidou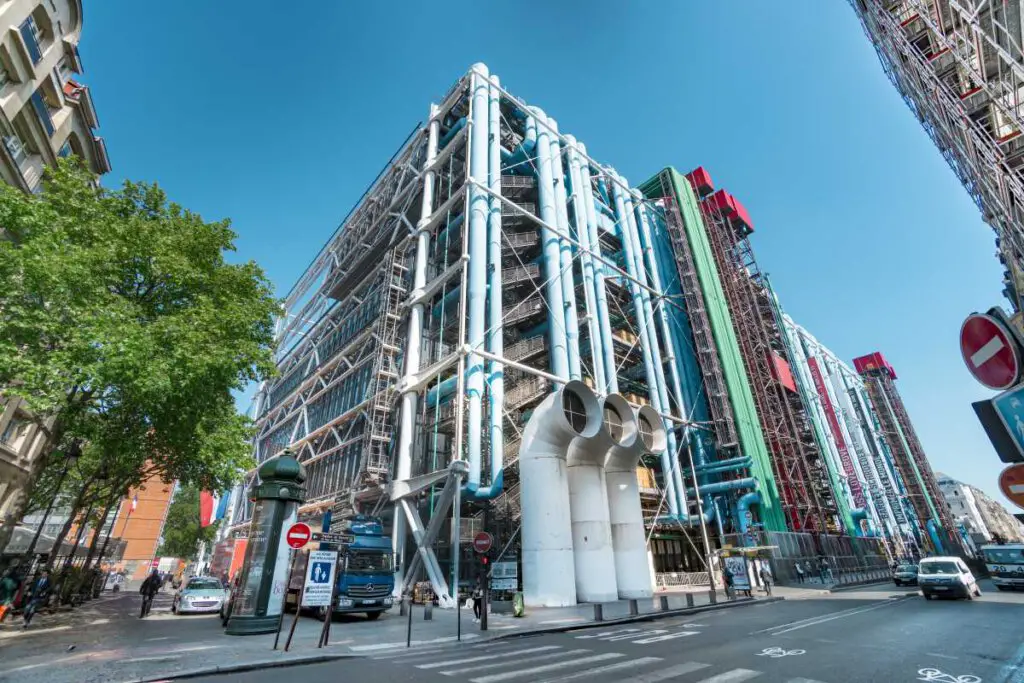 The Center Pompidou is the most important contemporary art museum in Paris. It is a museum that not only impresses from the outside, but also has an important collection.
On the outside, it may look like a simple collection of tubes and scaffolds in different colors, but each one has a different function.
The red pieces are communication elements, such as elevators and stairs, blue for air conditioning, green for everything related to water, yellow for electricity, and white for air intakes and extractions. Regarding the collection, I recommend that if you like contemporary art, don't miss it.
13. The Cathedral of Toulouse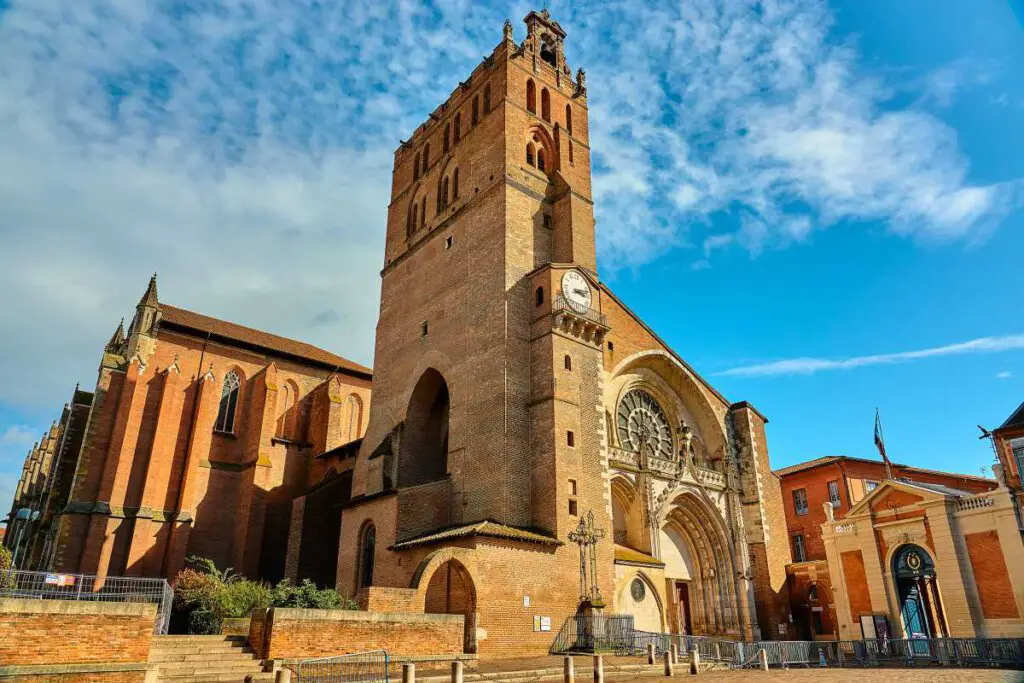 The Saint-Etienne Cathedral is the most important church in the city and seat of the Archdiocese. The church combines parts of various periods, including Gothic and Romanesque.
When you visit it, you will have two possible reactions: how beautiful, I love it! Or what a horror, it looks like a puzzle! And the fact is that the cathedral has opinions for all tastes. I personally think it is very original, although some friends who had been before were not very convinced. In your case, you will have to approach and see it. The entrance is free.
14. Church of Madeline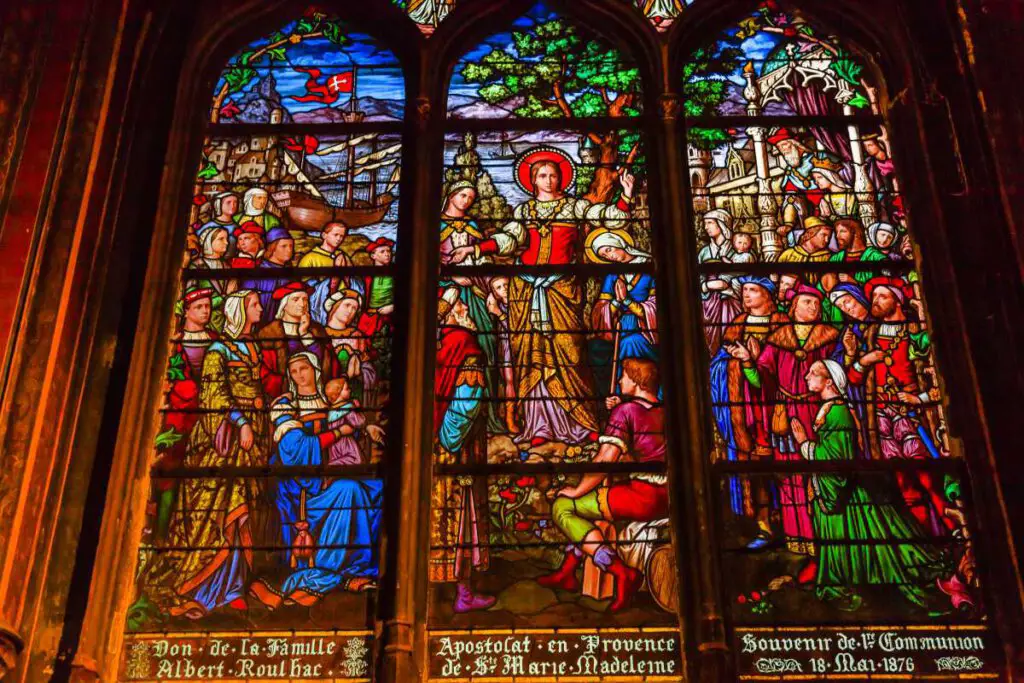 The Church of the Madeleine is a Roman Catholic Church built in 1764, with an interior richly decorated and modeled after that of Saint-Louis chapel at Versailles. It has six Corinthian columns supporting its pediment. It owes its name to being made from marble scavenged during Napoleon's campaign in Egypt. The basilica was completed by architect Jacques-Ange Gabriel who also designed Place de la Concorde, Opéra Garnier, and the Louvre.
Located next to two major attractions: Palais Royal gardens and Tuileries Garden, this church is perfect for tourists interested in art history!
15. Basilica of the Sacred Heart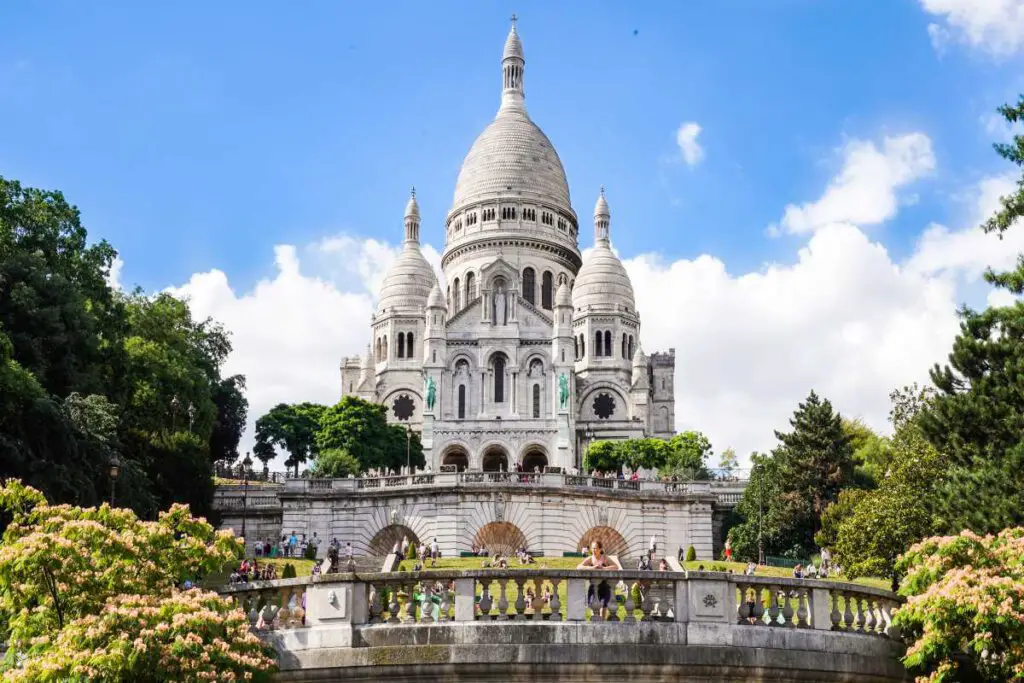 Another place that I found interesting is the Basilica of Sacred heart. It is located in the capital city of France, Paris, and it was designed by architect Eugene Durand. The construction began in 1875 but had to be stopped due to lack of funds.
The basilica opened for public worship only on December 12th, 1911. In 1919 Pope Benedict XV made this church a minor basilica, and since then, it's been called "Basilique du Sacre-Coeur de Montmartre." If you are going to attractions in France, I would suggest that the next place you visit should be here!