The capital of the United Arab Emirates is a city that offers visitors many attractions and surprises. Come with me and see what to do in Abu Dhabi.
There are places for all tastes, one of the most incredible mosques in the world, a famous Formula 1 circuit, a Ferrari-themed amusement park, charming souks, a beautiful promenade, and even the headquarters of the Louvre Museum.
Just 140km away from Dubai, the capital of the Emirates, surprises, and delights. Personally, I liked Abu Dhabi more than Dubai. I felt that Abu Dhabi is quieter, less touristy, and more authentic. In this post, I will list the 15 best things to do in Abu Dhabi that I enjoyed.
Things to Do in Abu Dhabi
1. Sheikh Zayed Grand Mosque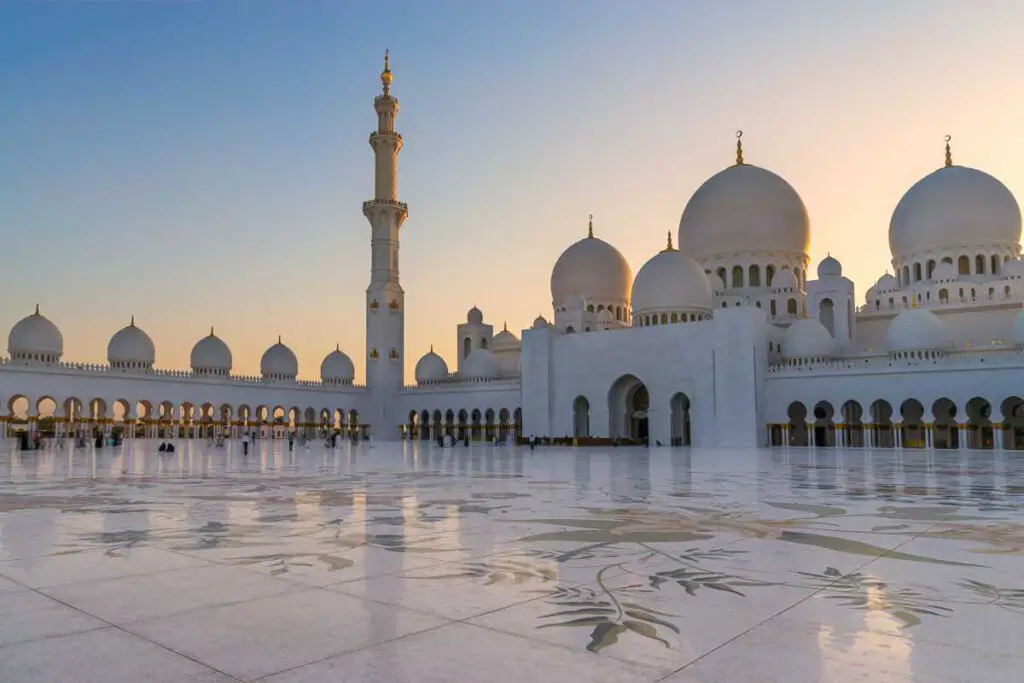 The Sheikh Zayed Grand Mosque is a magnificent mosque in Abu Dhabi and is named after the great man behind the idea for its construction. Its main hall can accommodate 10,000 people at once. But this is just a fraction of its total capacity. If you include the other spaces, it can accommodate 41,000 people. 
Before going in, the guide gave all the women abayas (black closed Arab dresses). We put them on over our clothes, as well as black scarves on our heads. The men did not have to change anything in their appearance, it was enough pants and shirts. The main thing is that the clothes reach the ankles.
By the way, at the end of the excursion, returning the dresses, I came to the general opinion that abaya is very comfortable clothes, thin, easily blown, and not hot at all. Moreover, the local population does not walk the streets here, only by car. There are air conditioners everywhere on the premises.
The entrance to the mosque is free, available to people of any religion. But first, you need to go through security checks, like at the airport, and individually answer a number of questions on the monitors. Then go a long way along the underground passage from the inspection zone to the mosque itself.
I put this attraction first because it shouldn't be left out of your itinerary at all! Furthermore, it is one of the most popular tourist attractions in Abu Dhabi.
2. Marina Mall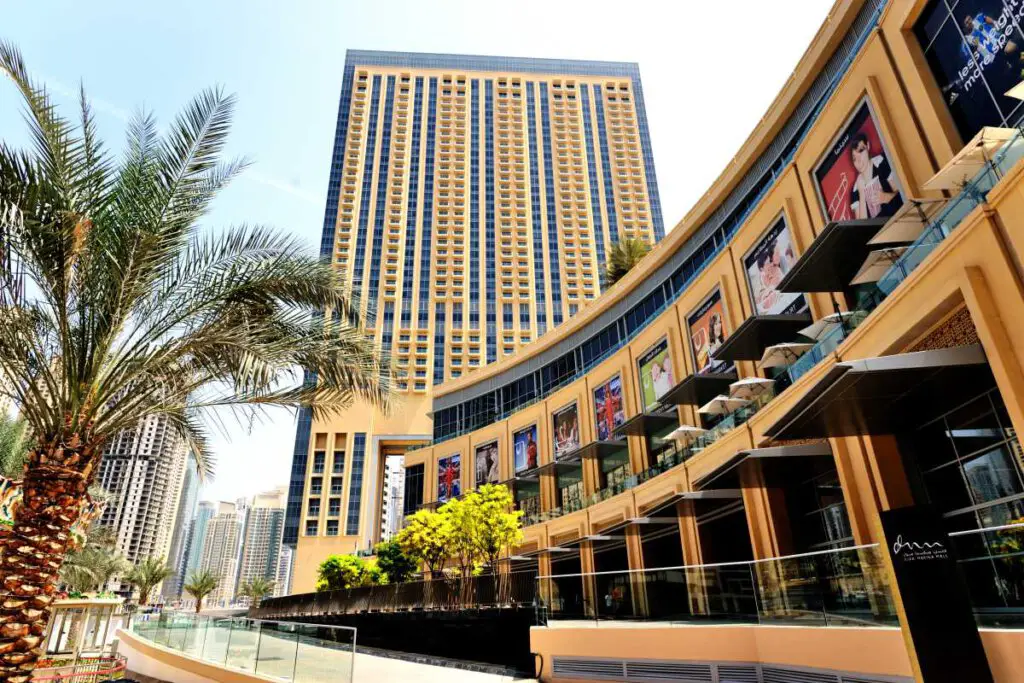 After leaving the mosque, I took a taxi to the destination Marina Mall, the most famous shopping center in Abu Dhabi. I took the opportunity to eat something at the food court on the first floor, where there are various kiosks that cook food made of different cuisines of the world. Chinese, Indian, Italian, and of course Arabic. The Marina Mall is less than two kilometers from another interesting attraction in Abu Dhabi, the Heritage Village, which can also be reached on foot. So, after having refreshed myself, I set off and arrived at the Heritage Village in 20 minutes.
3. Heritage Village in Abu Dhabi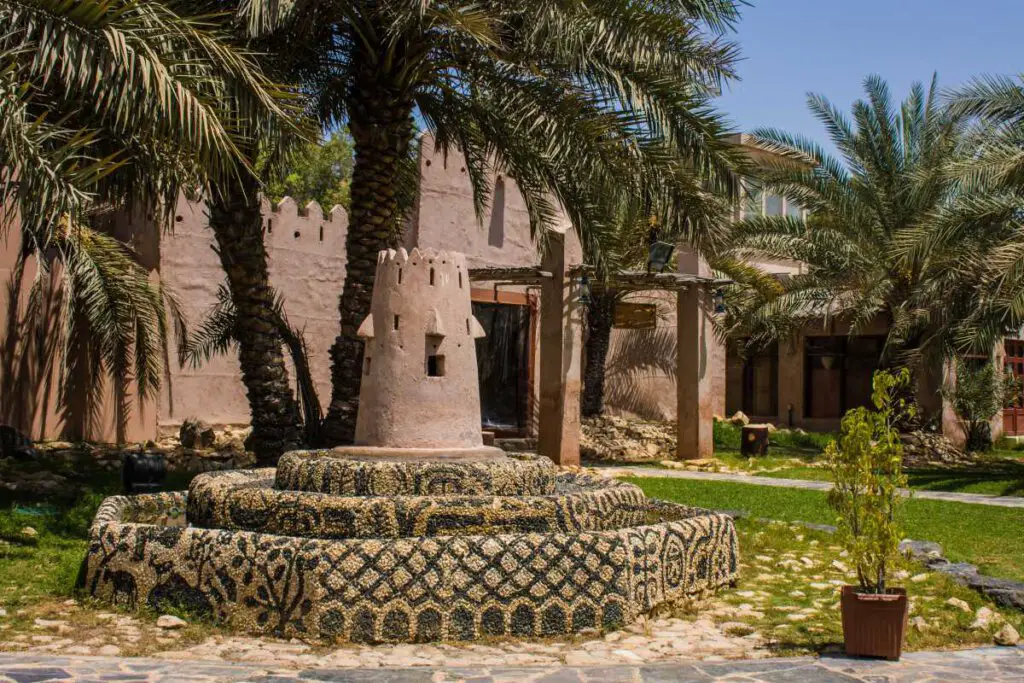 In such a modern city, a little history and past would go down well. One of the attractions in Abu Dhabi that I enjoyed most was the Heritage Village. It is a replica of how the traditional Bedouin and artisans used to live. This place is preserved in memory of the fact that earlier Abu Dhabi was an ordinary village, and now it is a small part of the history of one of the Arab Emirates.
4. Emirates Palace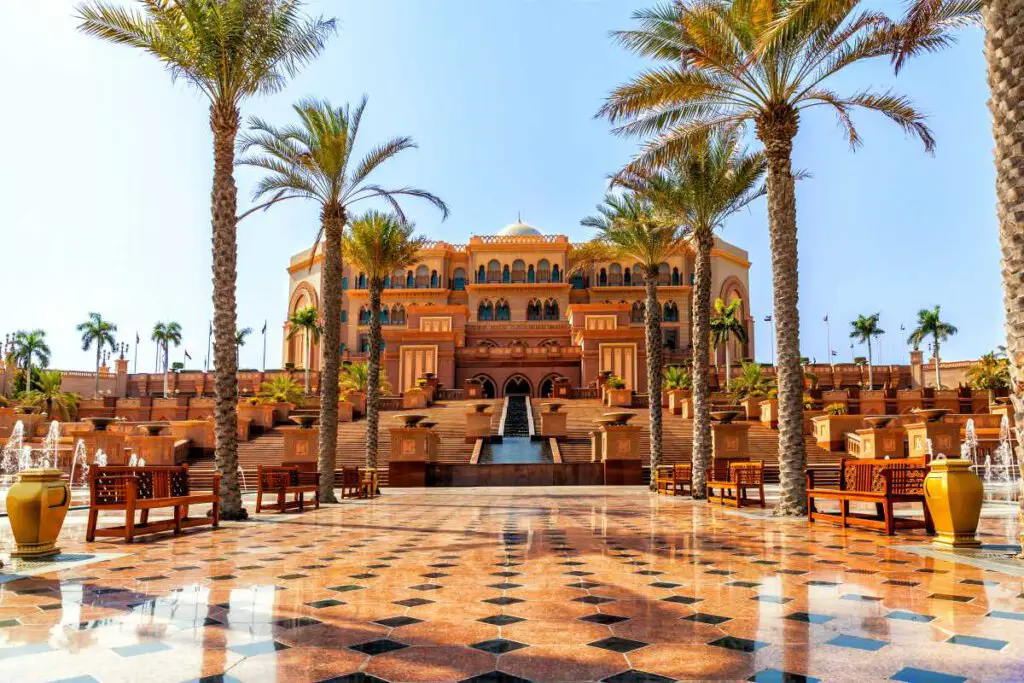 My next stop was at Emirates Palace, another of the popular tourist attractions in Abu Dhabi. Although it seems close on the map, it is impossible to reach without a taxi, and I took one to accompany me (and it was the only taxi of the whole trip that did not have the taximeter with the excuse that it did not work).
I arrived at the palace but, alas, from the outside you can't see a damn thing, only a huge gate and lots of plants. Taking a walk inside made me realize how gorgeous it was but refined at the same time with that sumptuous double staircase broken by a fountain that in the evening lights up and illuminates all around. But the best is yet to come.
I really widen my eyes when I walk through the front door and am greeted by a very elegant usher. I don't know where to look because this place is beautiful. The Christmas tree in the center of one of the first rooms I crossed was also wonderful. And it is quite striking to think that in its place, in 2010, the most expensive Christmas tree in the world was set up.
This, however, is certainly less "rich" but equally sparkling and spectacular. Going straight ahead after a few minutes, I find myself in front of Le Cafe, the Emirates Palace bar.
Here you can relax and have a drink. I was not intimidated by the style and luxury of the furnishings and the impeccable look of the staff. The menu is exactly as I expected, expensive. So I ordered a cup of hot chocolates at the modest price of $15, which was served to me with a traditional date and chocolate.
After the chocolate, I left the bar and decided to continue the patrol accompanied by a beautiful musical performance performed by a group of talented young women. Finally, I had to end my tour here, as my legs were asking for a time-out. But before going out, I took a few more photos and enjoyed the skyline of colorful skyscrapers that opened up in front of me as I left, simply wonderful.
5. Louvre Abu Dhabi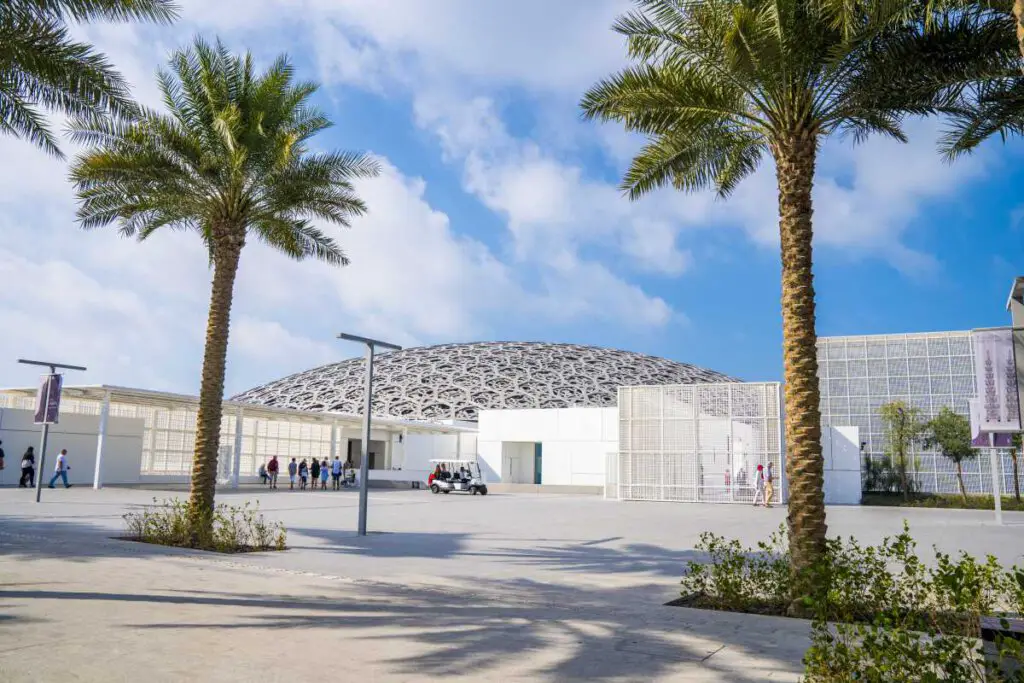 Abu Dhabi's Louvre museum is a modern version of the one in Paris and one of the most popular tourist attractions in Abu Dhabi. This is the first branch of the famous Parisian museum outside France. This museum opened in 2017 and has 23 galleries and spaces to display around 600 works of art.
This museum's glass dome is heavier than that of the Eiffel Tower in Paris and looks beautiful. From a distance, the dome looks like a UFO since it makes you think that it's suspended in mid-air. Builders achieved this illusion by using low-slung beams as the foundation for the dome.
Great artworks that I enjoyed seeing here are the La Belle Ferronnierre of Leonardo Da Vinci, Van Gogh's Self Portrait, and A Young Woman Sitting at the Virginals of Johannes Vermeer. This makes it one of the famous Abu Dhabi tourist attractions.
6. Yas Island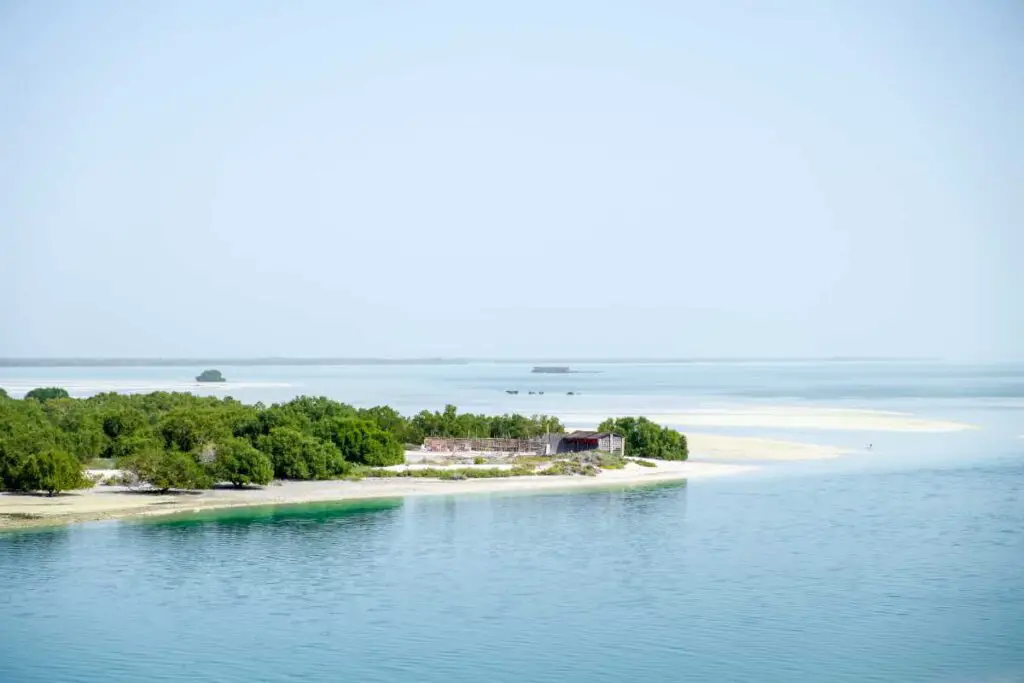 The artificial island is located in the eastern part of Abu Dhabi. It was built in 2009. It is here that the world-famous stage of the Formula 1 World Championship Abu Dhabi Grand Prix is ​​held. Yas Island is a recognized center of world tourism for fans of cars and racing competitions. There are also hotels, villas, a water park, golf courses, cafes, and restaurants.
The island's concert hall hosts world-class artists. I recommend visiting this amazing island because it has unique architectural structures and famous places for entertainment and recreation are collected. The island is connected to the mainland by a highway.
7. Corniche Road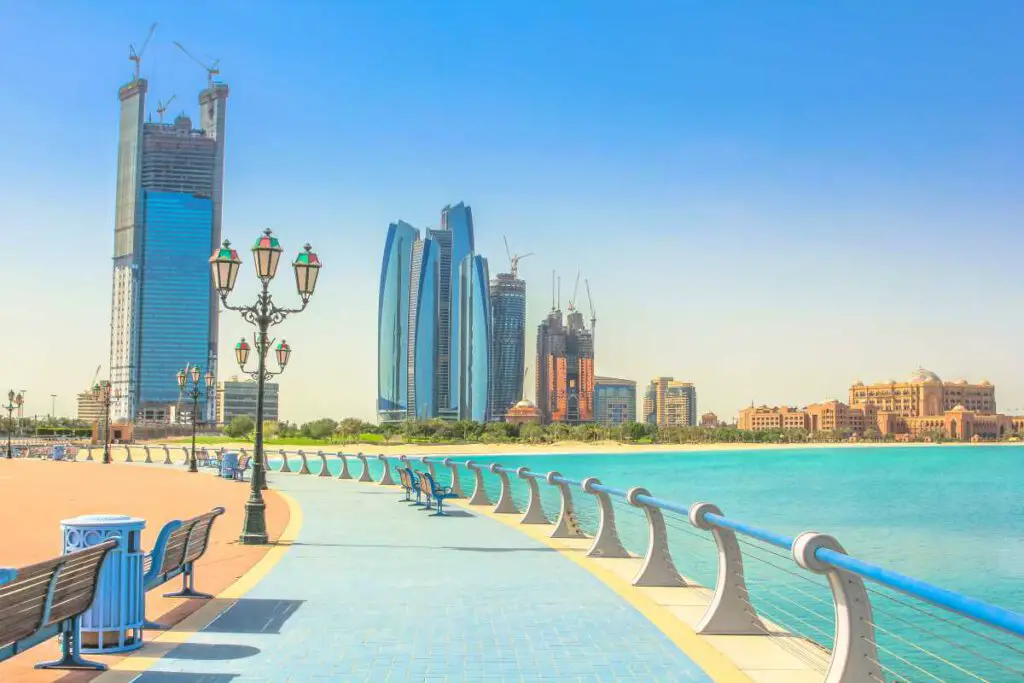 The Corniche Road, which starts from the Emirates Palace and ends at the street leading to LLH hospital, is Abu Dhabi's most elegant highway. Walking along this road was breathtaking as I enjoyed beautiful views of the wonderful sea that surrounds Alulu Island. Palm trees line on its sidewalks and provide a wonderful shade if you choose to come at noon.
Cycling along, jogging, walking, and taking pictures along the sidewalks of the Corniche road are the most popular activities. Corniche Road also has a beach of the same name that allows you to take a quick dip or sunbathe.
8. Alulu Island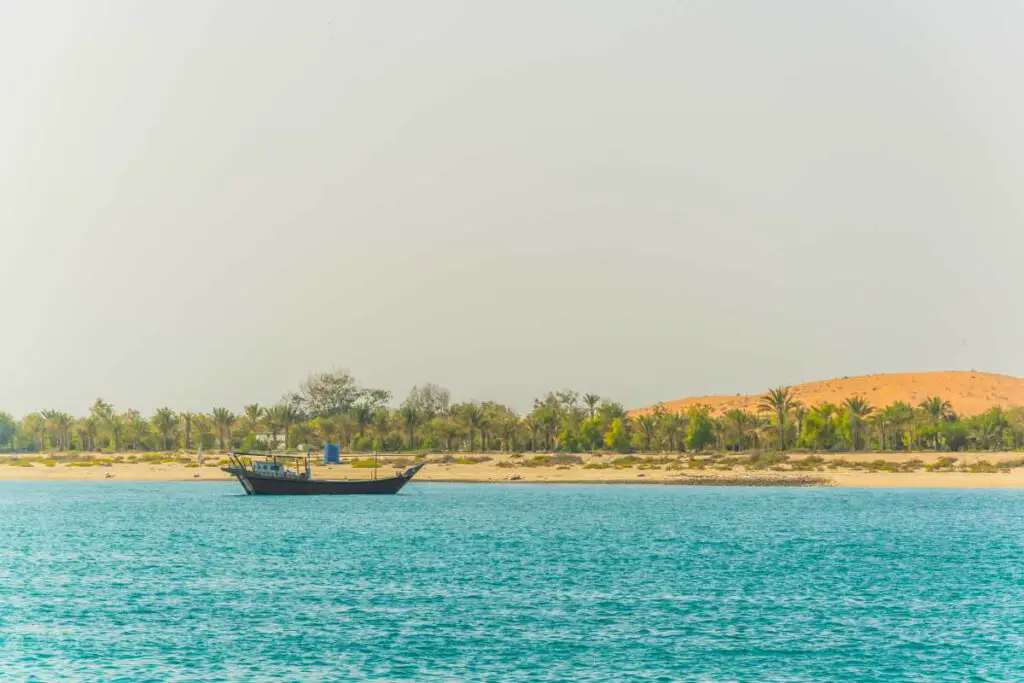 A visit to Corniche Road means that you will also be visiting Alulu Island. Literally speaking, Corniche Road and Alulu Island are facing each other. You can see the views of the other if you're in one.
Though it's on the sea, I didn't need to ride a boat since Al Lulu connects to Abu Dhabi through a bridge.
On Alulu Island, I enjoyed camel riding, horseback riding, jet-skiing, parasailing, windsurfing, and snorkeling, etc. the island is divided into several sections that cater to a specific recreational need. Throughout the years, the number of people coming to Alulu has increased steadily. This is the reason why you can find lots of great restaurants and accommodation on it.
9. Yas Waterworld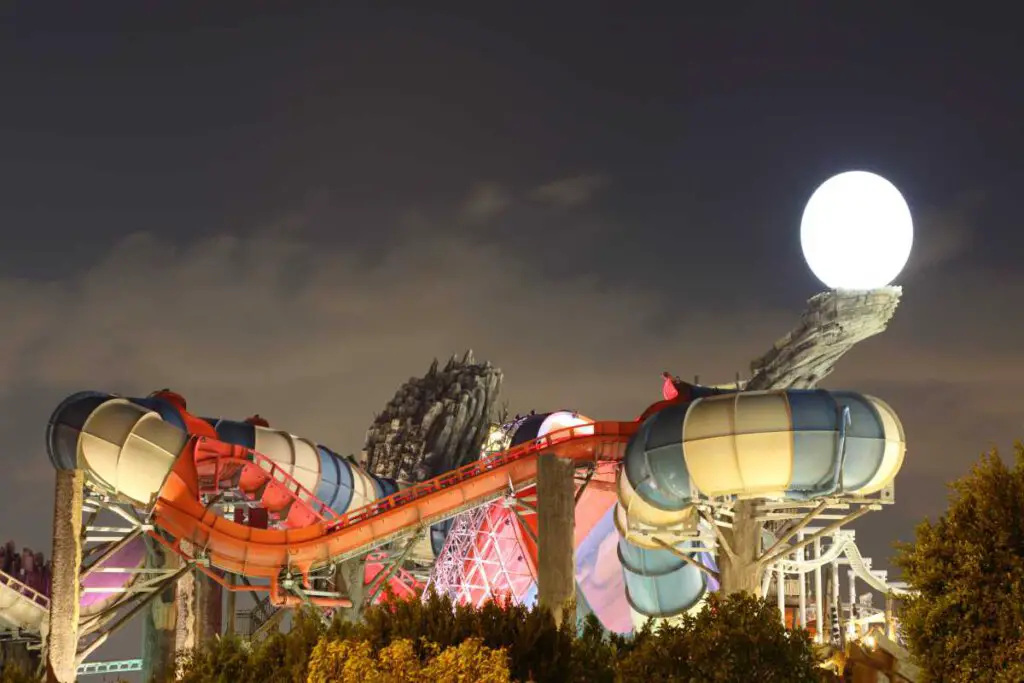 Abu Dhabi is really hot. And when I say this, I really mean it. Luckily, a friend of mine had an idea of a place that we could cool off, and this was at the "Yas Water World." The unique and grandiose water park is located on a large territory, has unusual water slides and attractions. In addition, it is recognized as one of the best water parks in the world.
This Emirati-themed water park has been open since January 24, 2013, and accommodates more than 40 rides such as slides, attractions, and roller coasters. There are lots of different water rides for both kids and adults, from playing slides, playing in the waves to playing in the water to your heart's content.
As you enjoy playing with water, you don't have to worry about finding food, because there are various snack bars with a cafe style. There is also a shopping area to get everything you need from good souvenirs and snacks. This is also one of the popular tourist attractions in Abu Dhabi that I advise everybody to visit.
10. Emirates Zoo Park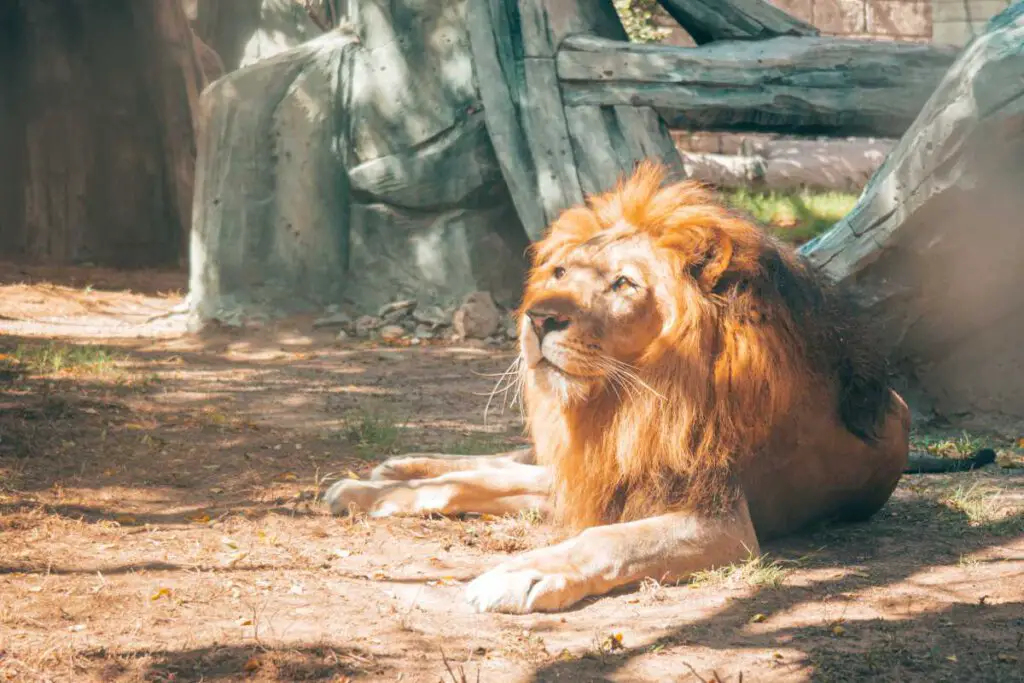 Do you love wild animals like me? If yes, Emirates Park Zoo will not disappoint. The zoo is located in the suburbs of Abu Dhabi, 35 kilometers from the city. It is home to about 1,700 animals, including tigers, lions, bears, cheetahs, zebras, and others.
The zoo is divided into two zones. In one, only predatory animals are found, and in the other, other wild animals. You can find types of animals such as Camels, Crocodiles, Hippos, Primates, Giraffes, Snakes, Bears, and many more. In addition, you and your children can enjoy various shows and attractions from Elephants, Sea Lions, Birds, and various recreational rides.
There is a resort complex in the park, where you can comfortably stay. A cooling system is installed above the park, which allows you to comfortably walk around the zoo and observe its inhabitants even in the heat.
11. Ferrari Park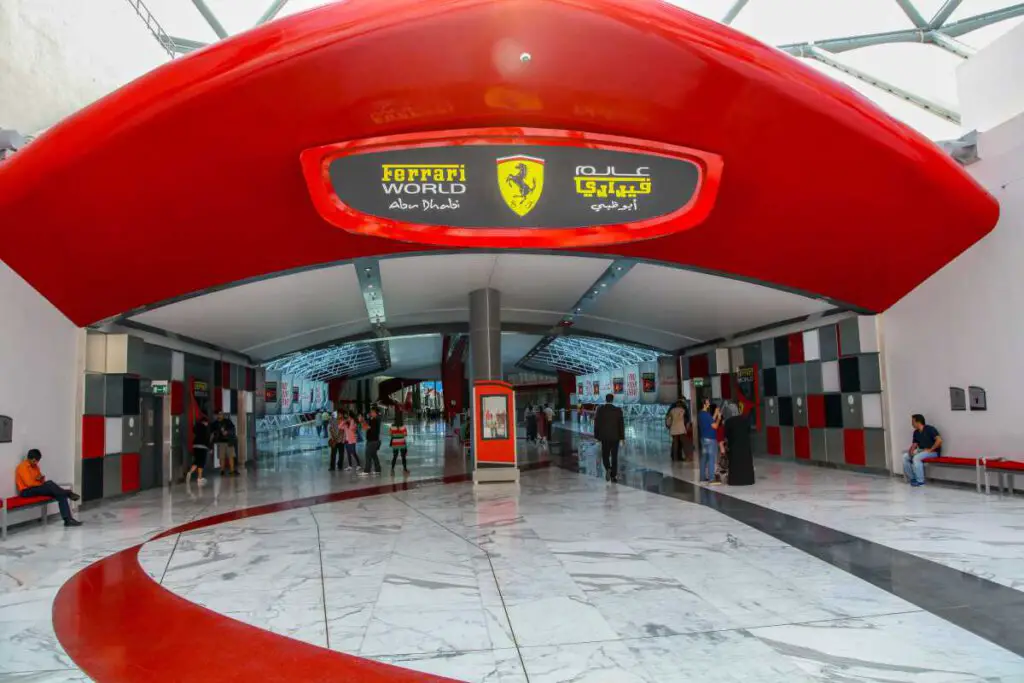 The grandiose park is located on Yas Island, the capital of the Arab Emirates. The park is entirely indoor and covers an area of ​​approximately 86,000 square meters. The park is furnished in a Ferrari-themed style. This is the world's first entertainment center dedicated to Ferrari. In addition, this entertainment center has the largest roller coaster in the world. In total, there are 20 attractions in the park, and they are all unique.
At the entrance to the park, exhibits of the company's legendary cars are displayed. Visitors have the opportunity to ride Ferrari racing cars. Cafes and shops of branded goods are open for tourists. Anyone can purchase products and order personal souvenirs.
12. Zayed National Museum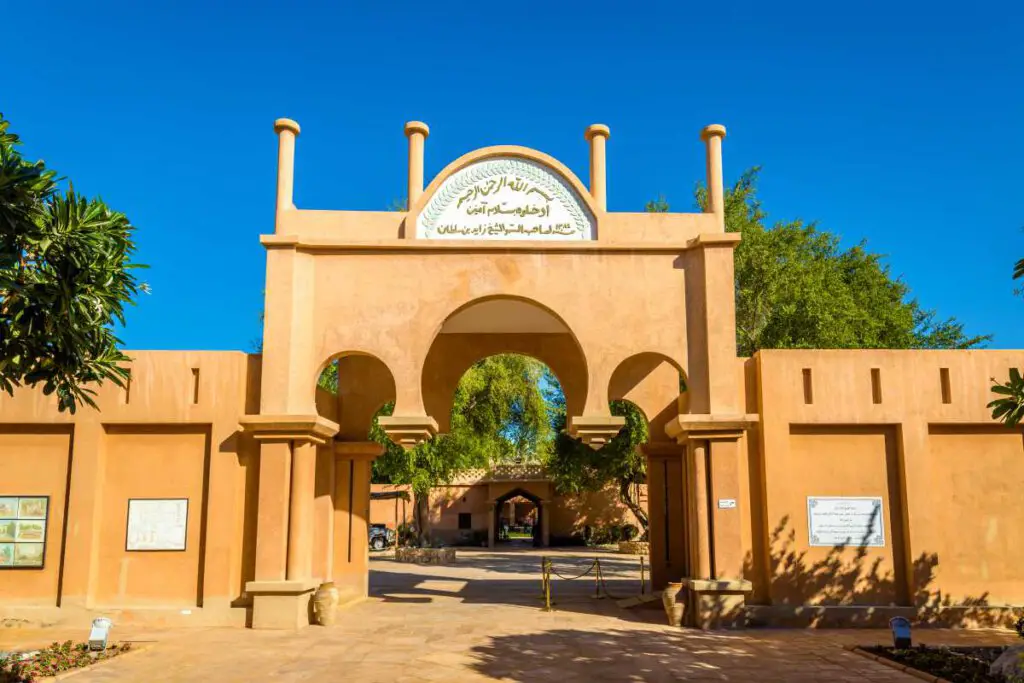 I continued my trip to Zayed National Museum, one of the most popular attractions in Abu Dhabi, which was designed as a memorial to the late Zayed bin Sultan Al Nahyan (founder and first president of the UAE).
This museum showcases the history, culture, and also about the social and economic changes of the Emirates. Having a very unique and amazing architecture makes this museum one of the best places to visit in Abu Dhabi, especially if you want to take selfies.
With the atmosphere of the museum environment overgrown with various types of plants such as palms, they make this museum more natural. In addition, at night with lighting from this museum will add an unforgettable impression.
13. Al Watbha Cycling Track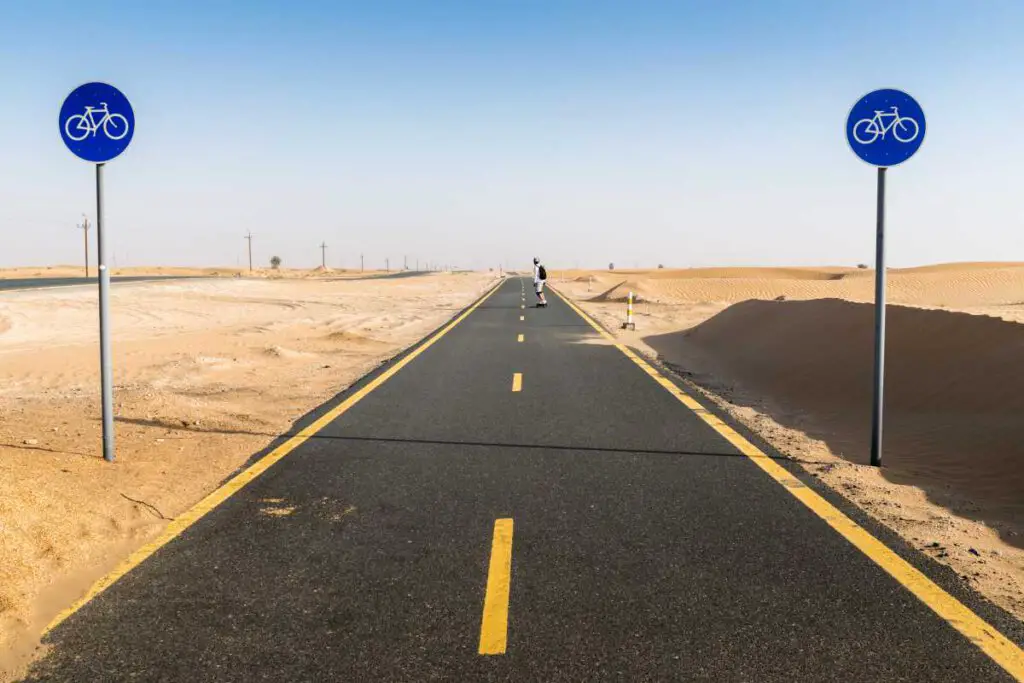 The AL Watbha Cycling Track is a dessert cycling location that the film Star Wars used as a film set. It's popular due to the scenic sand dunes and the surrounding vistas. Moreover, the trail is highly suitable for intermediate and professional cyclists.
There are two options for biking on the Al Watbha Cycling Track: individual biking and grouped biking. Individual biking is suitable if you're a professional cyclist. On the other hand, the grouped biking is what you should go for if you're just trying things out.
14. Sunbathe On The Beach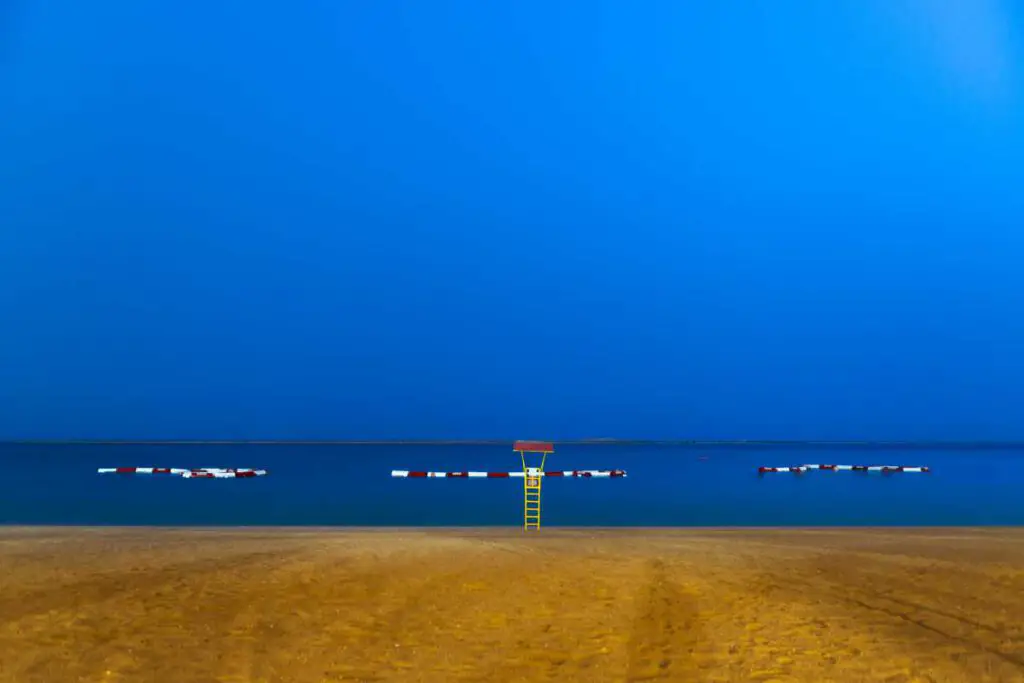 The beach is the most affordable luxury in Abu Dhabi that I couldn't miss. The sand on the beaches is yellow and shallow, the water in the Arabian Gulf is clean and warm, you only have to choose where to go and take a hat so as not to overheat.
The best-paid beach in Abu Dhabi is Yas Island beach. The beach has everything to relax: comfortable sun loungers and large umbrellas, changing cabins, showers, and toilets, a small promenade, cafes and restaurants, kiosks with beach products and souvenirs.
The best free beach in Abu Dhabi is called Al Bateen. It is located 11 km from the city center, and here you can have a great day sunbathing and swimming in the sea. Al Bateen Beach has changing cabins, showers, and toilets, but no sun loungers or umbrellas. So, it's best to bring your own umbrella. Near the beach, there are cafes and shops, as well as children's and sports grounds.
15. Warner Bros, World Abu Dhabi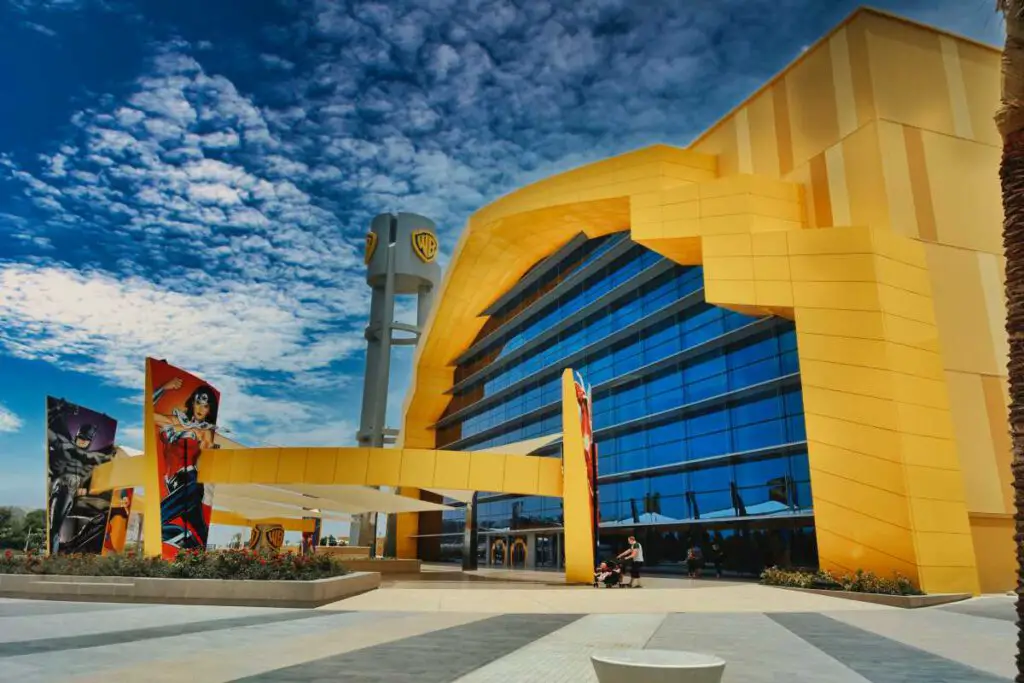 Unfortunately, I did not get time to visit Warner Bros. However, this Abu Dhabi attraction can be an option for those of you who want to enjoy the famous indoor entertainment. This tourist spot has been open since July 25, 2018, and offers appearances of characters from Warner bros such as Hanna-barbera, Looney Tunes, DC Comics, and others.
Warner Bros. World is opened on an area of ​​​​approximately 14.6 hectares and is located in the Yas Island area. Here, visitors can play and have fun together with children's favorite movie characters. In addition, you can also enjoy games such as roller coasters, also enjoy dinner, and enjoy shopping at outlets.
Where to stay: Best Hotels in Abu Dhabi