Asia is a heaven for tourists all over the globe. The countries on it all have colorful flower gardens, weird yet extraordinary festivals, mouth-watering eats, and warm-hearted people. Whether you're staying for a few months or a few days only, know that Asia wouldn't starve your spirit of adventure, for it is and always will be the pearl of the east.
Your trip to Asia will be very half-hearted if you don't experience one of the best things that it has – vibrant beaches. Nature blessed Asia with beaches that teem with life have waves that pack enough power to drive the surfboard mad, and sunlight that gives the skin a consistent tan.
Most beaches in Asia are popular all over the globe. However, as you expect from a big continent, Asia never runs out of surprises.
This article will help you determine where to go. Here's a list of the best beaches in Asia.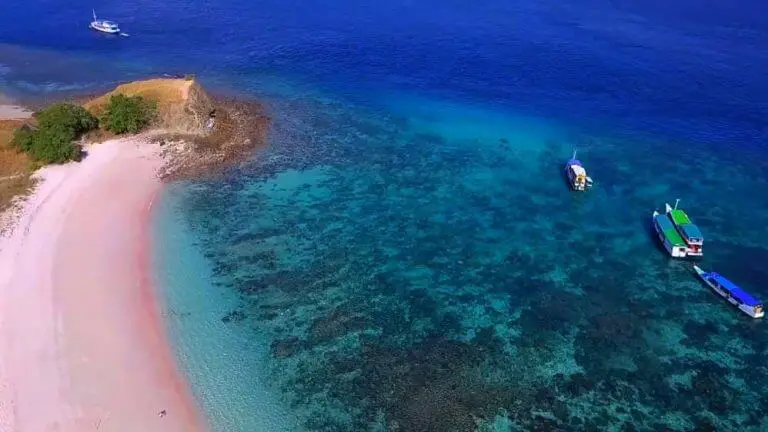 Pink is a very unique color. Aside from feminity, it gives out a playful feeling. Just imagine a beach with pink sands. Its blue waters will stand out even more, and its waves will look livelier than normal. You might think that a beach with pink sand is only possible in dreams. However, this is not the case if you visit Indonesia.
2, 804 kilometers away from Jakarta is the infamous Komodo Island or Komodo National park. It's in this place where the pink beach lies.
There are lots of things to do here. You can explore the pink coastline and search for a great spot. Snorkeling and scuba diving are also great because the pink beach has healthy aqua-marine life. Finally, you can opt to explore the nearby woods with a guide
Kho Yao Yai - A Save Recluse From Thailand's Phuket
A few distances away from Phuket is a group of two curious islands – that people call Kho Yao Yai (Big Long Island). According to legends, Kho Yai Yai is a result of an arduous battle between powerful sea serpents.
No matter if this legend has a hint of truth to it or is just a product of people's imagination, one thing's for certain about Kho Yao Yai. Its waters are heavenly and its coastline is a sight to behold.
Thailand's national government did a great job in making Kho Yao Yai a place for escaping the busy life. The beaches here are very serene and majestic. Their environment allows the senses to relax and the mind to rest. No parties, no nearby clubs, and other busy activities. Only people wanting quick isolation just like you.
The bustling environment of Phuket makes it superb. However, it can drain you sometimes. Kho Yao Yai is waving if you're looking for a good rest after Phuket
Railay Beach - Rock Climbing for A Better View of The Exquisite Sea
793.2 kilometers away from Bangkok is Railay beach. This beach is very unique. Accessing it is only possible by boat. Limestone cliffs surround it and make it inaccessible via land travel.
However, the limestone cliffs that imprisons this island are also the reason why tourists love to go here.
The presence of limestone cliffs on Railay provides wonderful opportunities for rock climbing. Because there are lots of them, beginners and professional rock climbers won't run out of good rock climbing spots.
Rock climbing is very popular in Railay because of the sea too. As you get higher, the waters surrounding Railay become more grandiose
The quickest way to access Railay is to book a flight from your hometown to Krabi national airport.
Nyang Nyang Beach - Great for Getting the Hang of Surfing
44 minutes away from Crown Capital, Indonesia is the Nyang-Nyang beach. Nyang- Nyang is a beach that allows for opportunities for hiking and sightseeing. Lush vegetation fills it and you can find beautiful plants or flowers as you walk around.
The hiking trail is on top of a cliff that offers a great view of the bubbling coastline. This is due to the raging waves from Nyang-Nyang's waters.
Swimming here might be difficult and unsafe because of the waves. However, Nyang-Nyang is the ideal beach for tourist surfers in Indonesia. The waves don't stay for long. However, they're powerful and will challenge the skills of beginner to intermediate surfers.
Miyako Island- An Evidence of Japan's Connection With Nature
Japan is a great example of a country that did well in pairing modernization and nature's preservation. Even though it's highly industrialized, Japan didn't do a lot of damage to its ecosystem. As a result, it's a great place for communing with nature.
A place that embodies Japan's respect for the natural environment is Miyako Island.
Miyako Island has several beaches that come with pristine waters and healthy vegetation.
The greatest of its beaches are Maehama and Yoshino Kaigan, Maehama is characterized by its mildly calm waters and beautiful green backdrops. On the other hand, Yoshino Kaigan boasts exceptional marine life and is ready to accommodate scuba divers and snorkellers.
El Nido - Philippines' Last Frontier
The Philippines is not necessarily a well-off country. Opportunities for the locals are nil and the quality of living isn't that great. However, there's one thing about this small country that attracts tourists. No matter how tough life seems to be, its locals are always ready to crack a joke or two, and of course, its beaches will take your breath away.
Some of these breathtaking beaches, sit on El Nido – a town sitting on the northern portion of Palawan Island. The beaches here offer an expansive view of the sea that seems to touch the horizon. Some are also windy and wavy and provide opportunities for windsurfing.
Ideal locations in El Nido are attractive Islets of Bacuit bay, the unforgettable Makaamo Lagoon in Cadlao Island, and the ever-elusive Matinloc Island.
Siargao Island - A Surfer's Paradise
Another location in the Philippines, that offers wonderful beaches is Siargao Island. It's accessible from Luzon, Visayas, or Mindanao via air-travel. You can also opt to visit Surigao City on Mindanao first ( also filled with cheap but great beaches), then head to Siargao island via barge.
Compared to other beaches in the Philippines, the beaches in Siargao are very special. Powerful towering waves surge in their waters. Lots of surfer instructors are around. So if you want to learn surfing before your vacation ends, Siargao is the place to go.
Aside from surfing, the nightlife in Siargao is good too. Beaches sometimes initiate night parties for tourists to commune with one another.
Similan Islands - Swim With Manta Rays and Turtles
Tourism is good for a country. It boosts national income and provides jobs for people at the same time. However, it also has downsides. Tourism might drastically affect the ecosystem if not managed well. This is the case with Thailand's Similan Islands.
Because tourism nearly disrupted the Similan Islands' welfare, the Thai government implemented strict measures for controlling the damage that tourists may cause. Getting here isn't easy. You'll have to secure a parking pass and adhere to the policies that operate.
Nevertheless, the strict guidelines that you'll follow safeguards the treasures that Similan has. The waters on the Similan Islands are a sight to behold. The condition of marine life is very healthy. Manta rays and turtles swim around. And if you're lucky you might get the chance to swim with them up close and personal.
Boracay - White Beach and an Extravagant Nightlife
Boracay is always on the list of the best beaches in the Philippines. This isn't debatable because Boracay has a wonderful white coastline and clear waters that sparkle under the sun.
But aside from these, the nightlife in Boracay makes it very attractive to tourists. At night, lots of beachside parties take place. Of course, people are more than happy to meet and talk with strangers. There's even the chance to hook up with them in the future if you're nice enough.
Boracay was recently closed for restoration. It has something to do with environmental violations that hotels and restaurants nearby committed. Nevertheless, Boracay is up and running at present and is waiting for you!
Pom Pom Island - Small But Surprisingly Big in Marine Biodiversity
Pom-Pom is a small island in the Celebes Sea. It's so small that you can explore it on 2-3 hours of walking. Nevertheless, Pom Pom island isn't the reason why you have to come. It's what's underneath its waters that attract tourists.
Pom-Pom island is a haven for scuba divers and snorkellers. There are more than 220 species of fishes here. Apart from this, other marine organisms happily thrive such as sea slugs, snails, turtles, sea horses, etc.
Renting a yacht is the best method for enjoying Pom Pom Island. By riding a yacht, you'll quickly access the spots where the marine wildlife is very concentrated.
Pianemo Beach - Coral for the Eyes to See
Pianemo Beach in Indonesia is the ideal "go-to" for coral reef lovers. The corals here come in different colors and sizes. Visibility is quite good regardless of how strong the waves are and the water allows for swimming without any difficulties. Therefore, cheap diving equipment isn't a problem here.
There's also a nearby jungle that you can explore. The jungle provides a panoramic view of the sea surrounding Pianemo Beach. Also, the vegetation provides the habitat for a wide variety of bird species. So aside from finding great locations for viewing the sea, you can also engage in birdwatching
Mataking Island - A Safe Haven For Collecting Your Thoughts
Mataking Island is a secluded beach resort in the Celebes Sea. Its most striking features are the long golden coastline that surrounds it, the striking backdrop of trees and flowers, and the crystal clear waters along the coast.
Diving is the most popular activity here. Underneath the waters are several species of oceanic creatures such as sea horses, fishes, turtles clams, snails, and sea slugs.
Resorts in Mataking Island are very serene. Tourists are around but extravagant partying isn't allowed. That said, Mataking is the place if you're idea of a good vacation is reading a book while facing the sea's grandeur in front of the window.
Cat Ba Island - Vietnam's Hidden Gem
Vietnam has lots of famous beaches such as Nha Trang, and Da Nang. Nevertheless, around it are numerous hidden beaches that are rising in popularity because they're as good or might be greater than the established beaches that Vietnam has.
One example is Cat Ba Island.
Cat Ba island isn't famous yet. However, it is currently experiencing a surge in tourist visits. This is due to the array of activities that you can do. You can hike to find some spots for sightseeing, take a look and go inside the caves of Cat Ba, or head towards the steep cliffs and try rock climbing.
Kelingking Beach - Landform That Assumes the Head of A T-Rex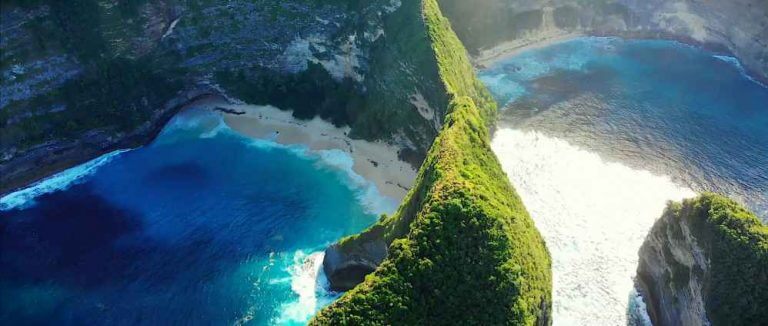 Just like Vietnam, Bali has several beaches that aren't popular yet. One of them is Kelingking Beach. Aside from the turquoise waters and the fine sand at the coastline, Kelingking's striking characteristic is the natural cliff formations that assume the shape of a T-Rex's head.
Accessing Kelingking Beach isn't easy. You'll have to walk on a rocky trail that becomes slippery sometimes. You'll also have to deal with the vegetation that acts like guardians for the hidden golden beach up ahead. If you're not careful, it's easy for the plants to irritate the skin. Nevertheless, the trip will be fun and exciting if you're in for some difficulties.
The beach is very rewarding. Everything is so peaceful and calm. Tourists aren't that many. Furthermore, there aren't lots of buildings to be found aside from the basic establishments that you'll commonly found on secluded beaches. Be sure to get a camping tent ready because Kelingking makes a good location for camping.
Make This Beaches A Part of Your Bucket List!
The beaches that I listed here offer unforgettable experiences. The look and vibe of these beaches will give you memories that you'll be proud to tell anyone for years. That said, make them a part of your travel goals. Surely, visiting one or two of the beaches that I listed here will become the best vacation of your life.