It is very likely that the vast majority of tourists who decide to travel to Asia put at the top of their itinerary: destinations to see the best beaches in Asia. Of course, there are other attractions, such as the different traditions and cultures, gastronomy, temples, and a multitude of tourist attractions.
However, as it is a region with a tropical climate and privileged nature, there are many idyllic beaches that are really spectacular and cannot be left out of a good itinerary. I myself planned my trip focusing on the most beautiful beaches in Asia, such as Thailand, Indonesia, Philippines, Maldives, Vietnam, Malaysia, and Japan, as well as organizing myself to enjoy the summer in the destinations.
In this post, I share with you a handful of them that I found interesting. So, here is my list of the 14 best beaches in Asia. Read on!
Best Beaches in Asia
1. El Nido, Philippines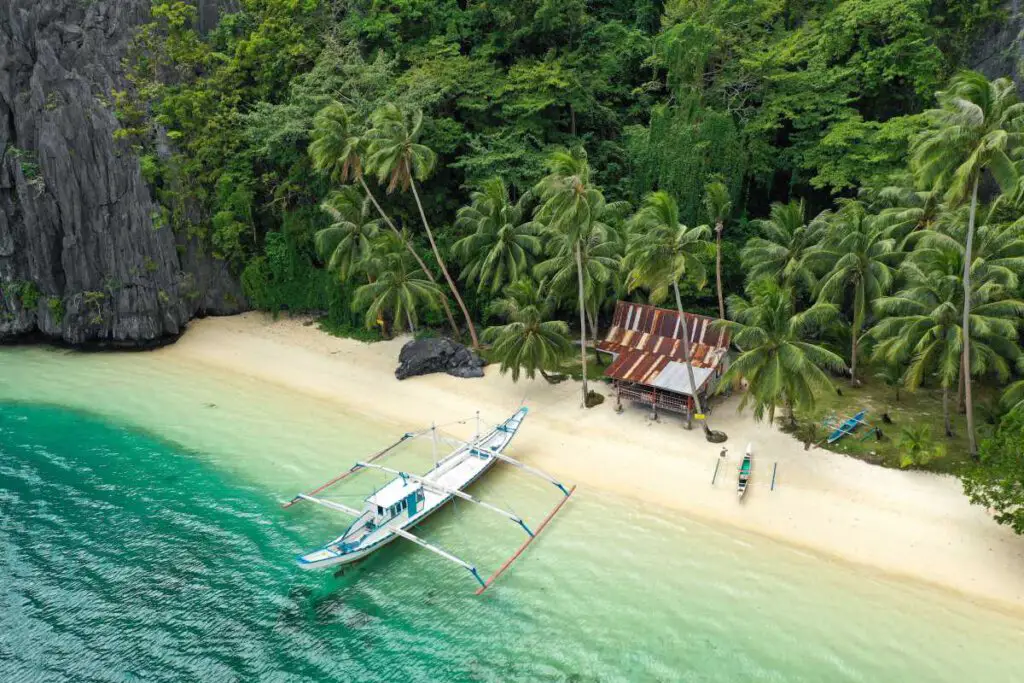 The city of El Nido, north of Palawan Island, Philippines, is, for me, the place that has the most beautiful beaches in the world. So it opens the list of the best beaches in Asia.
When I was planning what to do in the Philippines, I knew the city would be on my travel itinerary. And, not only for the place, but for the boat trips to visit the Barcuit archipelago, where the secret lagoons and beaches of El Nido are located, incredibly mind-blowing scenarios.
The beaches here offer an expansive view of the sea that seems to touch the horizon. Some are also wavy and provide opportunities for windsurfing.
I was enchanted by the clear water, with that wonderful shade between green and turquoise, and many huge rocks that form those walls, in addition to rivers and caves.
2. Railay Beach, Thailand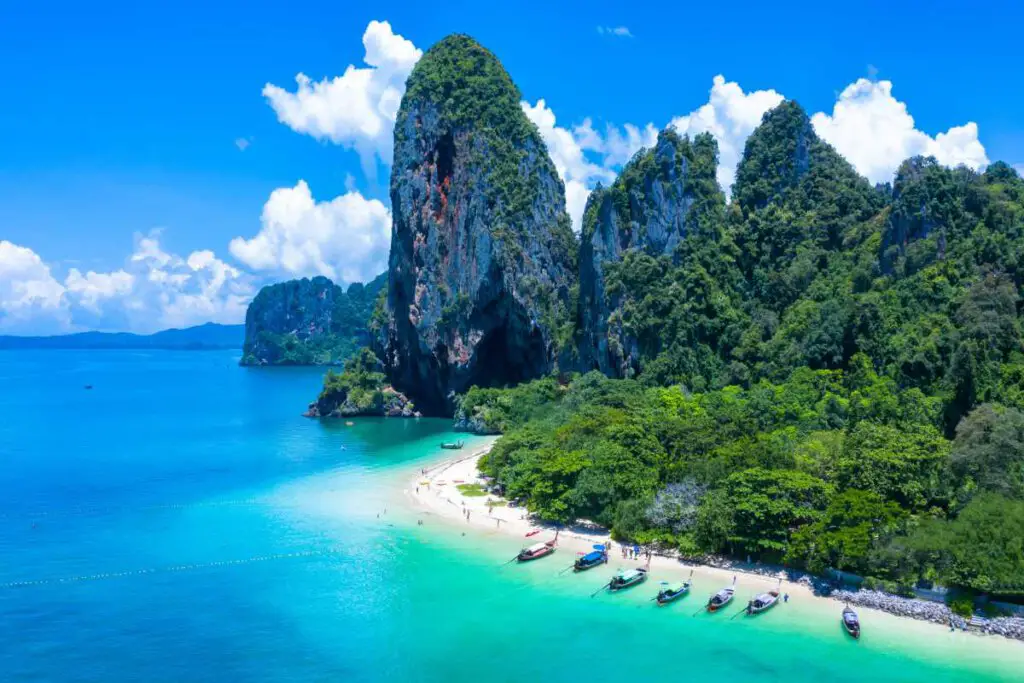 Thailand is an Asian country with a privileged climate and probably has a good part of the most beautiful beaches in Asia. There are several islands, bays, and deserted beaches, but there are also many places where tourism is not so explored.
In my opinion, Railay Beach is the best beach in Thailand and one of the most beautiful beaches in Asia. In addition to being the most beautiful and unspoilt, there are also many activities for travelers. In fact, Railay Beach is not a beach, but a group of four beaches that form a peninsula harmoniously carved by immense walls of limestone, all bathed by an emerald green sea.
The spectacle of these Asian beaches between the sea, the jungle, and the great limestone cliffs is unforgettable. If you like climbing, you can also practice it here.
3. Koh Phi Phi, Thailand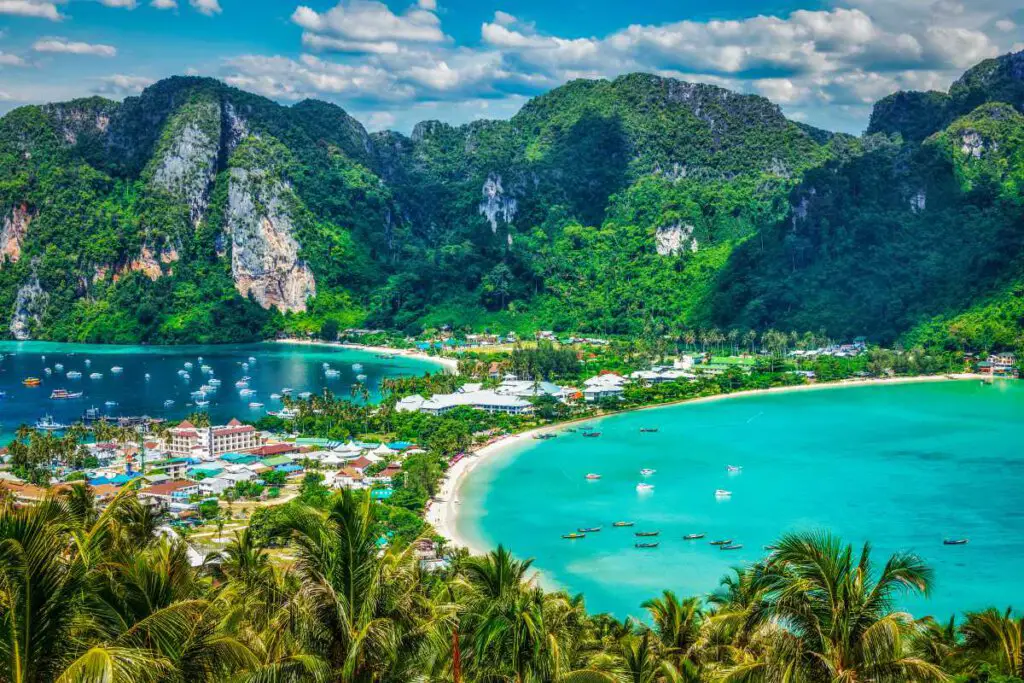 The Phi Phi Islands, located in the south of Thailand in the Andaman Sea, is undoubtedly one of the most famous places in the world that we associate with the word beach. In addition to its unique beauty, the popularity of its beaches is due to the filming of the famous movie "The Beach" starring Leonardo Di Caprio, which was a real milestone for backpackers and young travelers looking for places of freedom.
The Island is surrounded by a beautiful white sand beach, incredibly turquoise waters, and natural walls of the large limestone formations that surround it. And being one of the most beautiful beaches in Asia, it is undoubtedly one of the most desired destinations in the world.
The Island of Koh Phi Phi Don is quite developed for tourism, with several categories of hotels, some hostels, restaurants, bars, diving schools, and offers various types of tours in this option list in the list of beaches in Asia.
4. Kho Yao Yai, Thailand
A few distances away from Phuket is a group of two curious islands that people call Kho Yao Yai (Big Long Island). According to legends, Kho Yai Yai is a result of an arduous battle between powerful sea serpents.
No matter if this legend has a hint of truth to it or is just a product of people's imagination, one thing's for certain about Kho Yao Yai is that its waters are heavenly, and its coastline is a sight to behold.
Thailand's national government did a great job in making Kho Yao Yai a place for escaping the busy life. The beaches here are very serene and majestic. Their environment allows the senses to relax and the mind to rest. No parties, no nearby clubs, and other busy activities. Only people wanting quick isolation just like you.
The bustling environment of Phuket makes it superb. However, it can drain you sometimes. Therefore, I recommend tourist Kho Yao Yai if you're looking for a good rest after Phuket.
5. Pink Beach, Indonesia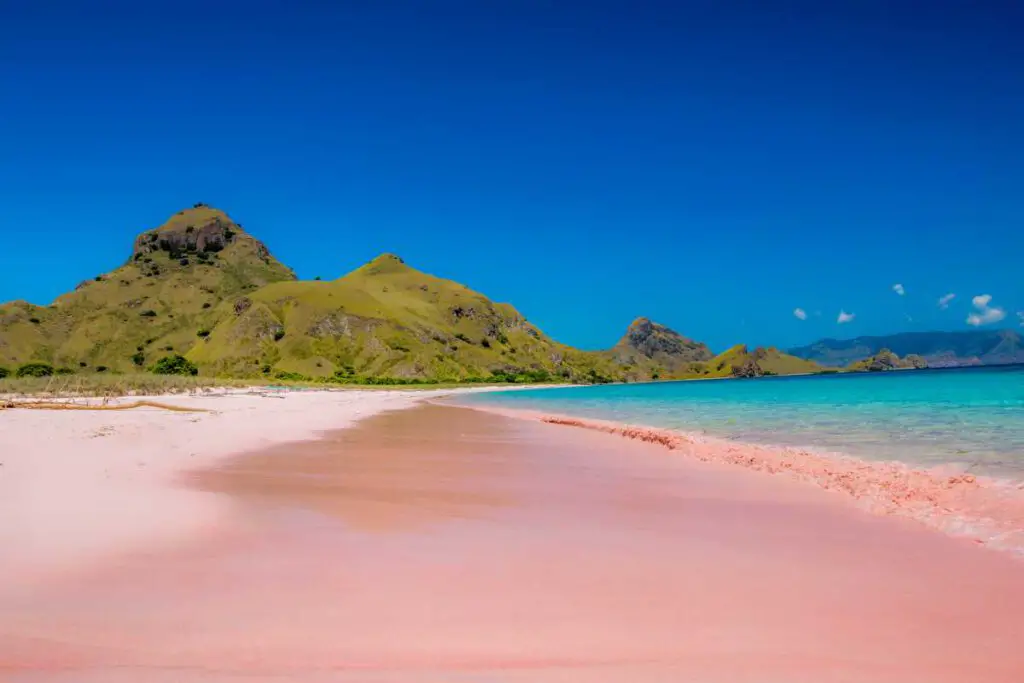 Pink is a unique color. Aside from femininity, it gives out a playful feeling. Just imagine a beach with pink sands. Its blue waters will stand out even more, and its waves will look livelier than normal. You might think that a beach with pink sand is only possible in dreams. However, this is not the case if you visit Indonesia.
This was among my favorite beaches in Asia, and it's located within the kimono National park. It's not only its color that makes it special, but also its long and wide coastline. Everything about this place screams relaxation to me!
There are lots of things to do here. You can explore the pink coastline and search for a great spot. Snorkeling and scuba diving are also great because the pink beach has healthy aqua-marine life. Finally, you can opt to explore the nearby woods with a guide.
If you want to enjoy this paradise without having any hassle while getting there (and after), I recommend staying at one of the luxury resorts that are close enough so that guests can easily access Pink Beach between their morning exercises and afternoon naps beside its magnificent sea.
6. Cocoon, Maldives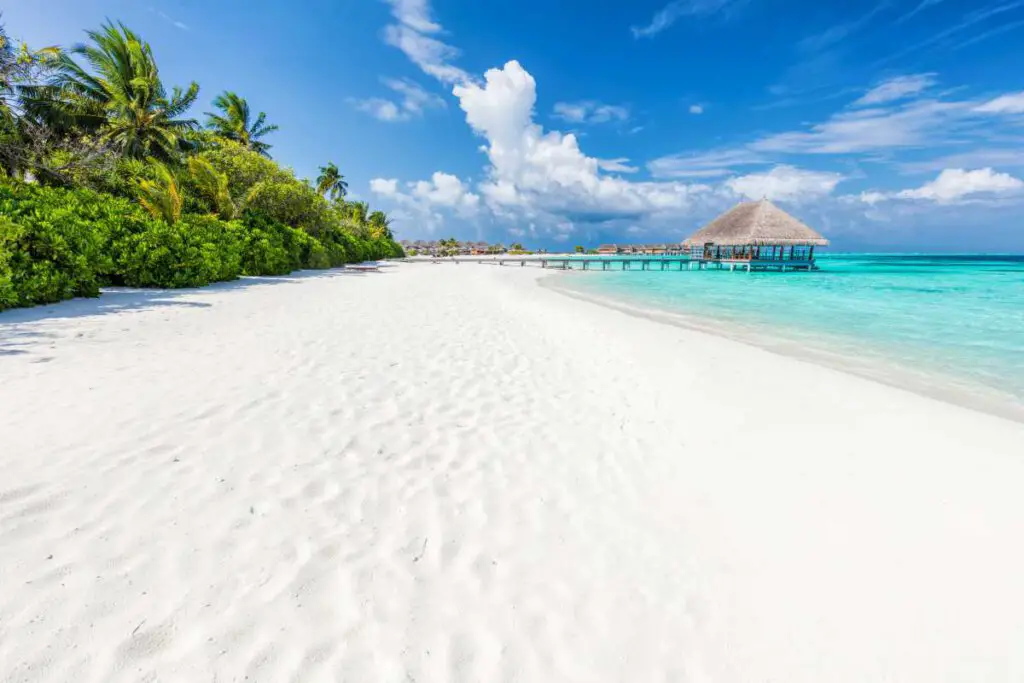 The Maldives is one of the favorite destinations for honeymooners and romantic vacations. It is not surprising because, on any of the countless islands that make up this island country of Asia, you can immerse yourself in the most beautiful marine landscapes in the world.
Among the many options, I found that an unforgettable place will be found on the Island of Ookolhufinolhu with its extensive beaches among palm trees. This is an ideal place to isolate yourself from everything and enjoy a unique vacation, where you will also breathe the natural environment of the Falklands.
In addition, you will be able to observe the great marine biodiversity crossing its waters and even see species such as sea turtles, stingrays, or colorful fishes. It is an ideal place for diving enthusiasts, highlighted among the best beaches in Asia.
7. Boracay White Beach, Philippines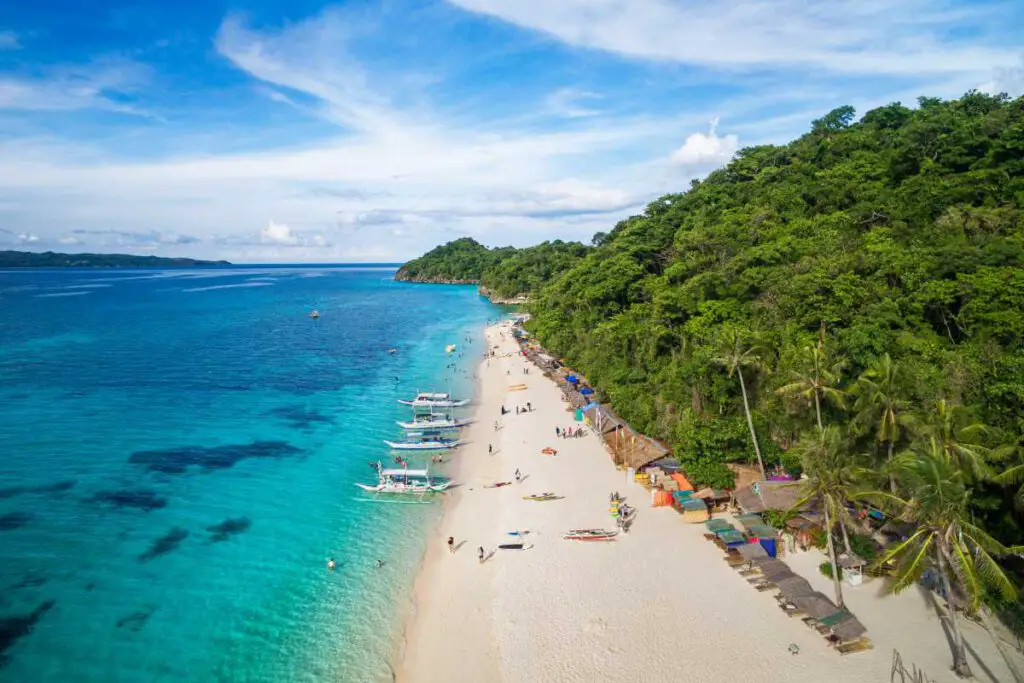 We return to the Philippines to talk about one of the most famous beaches in Asia: Boracay's White Beach. It is true that the overcrowding has diminished Boracay's charm so much that even the Philippine government closed it between April and October 2018 to stop the deterioration and rehabilitate the Island. Perhaps it is true that it has endured excessive tourist exploitation, and too many hotels have been built.
Valued by many travelers as one of the best beaches in the world, despite what has been said, if you are a beach enthusiast, you cannot miss it. Its extremely white sand and the turquoise color of the sea are an absolutely impressive visual spectacle. Obviously, you can practice all kinds of water sports and find anything you want on this beach.
8. Bai Dai, Vietnam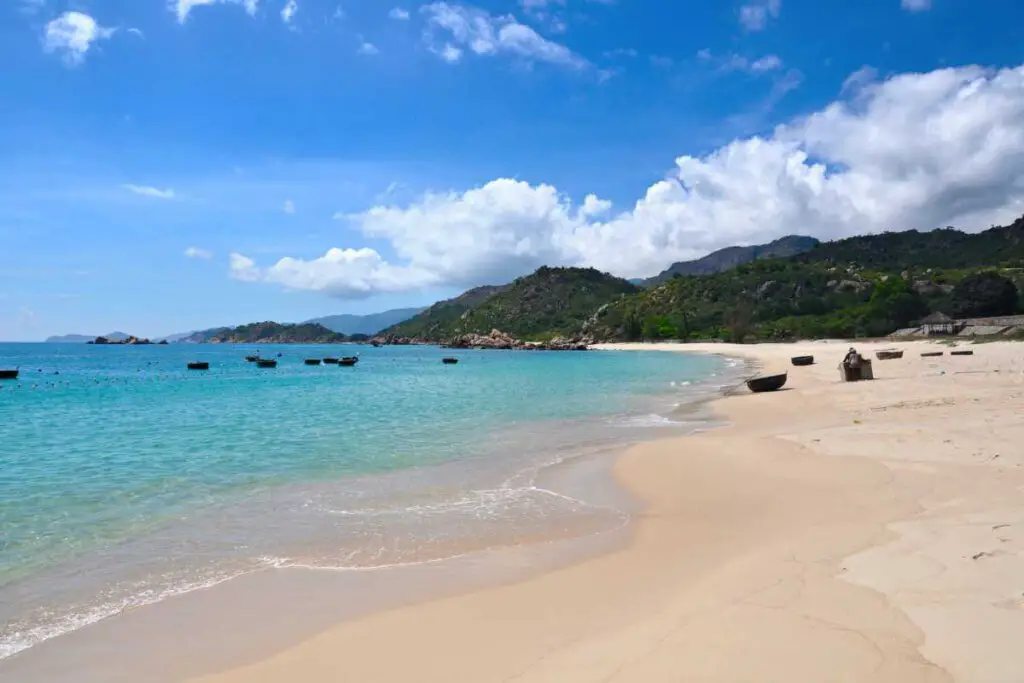 Vietnam is a country that has grown touristically year after year to achieve political and social stability after the unfortunately famous Vietnam War that ended in 1975. The landscapes, its large cities, and its cultural richness are worth knowing. However, Vietnam is especially famous for its beaches.
But if you want to know beaches that are still very virgin, Bai Dai is ideal. To access this magnificent beach of six kilometers of white sands and crystal clear waters, you will have to go through landscapes of jungles and plantations. There are still no hotels in Bai Dai, and being there will give you the feeling of being in a privileged place due to its attractiveness.
9. Mataking Island, Malaysia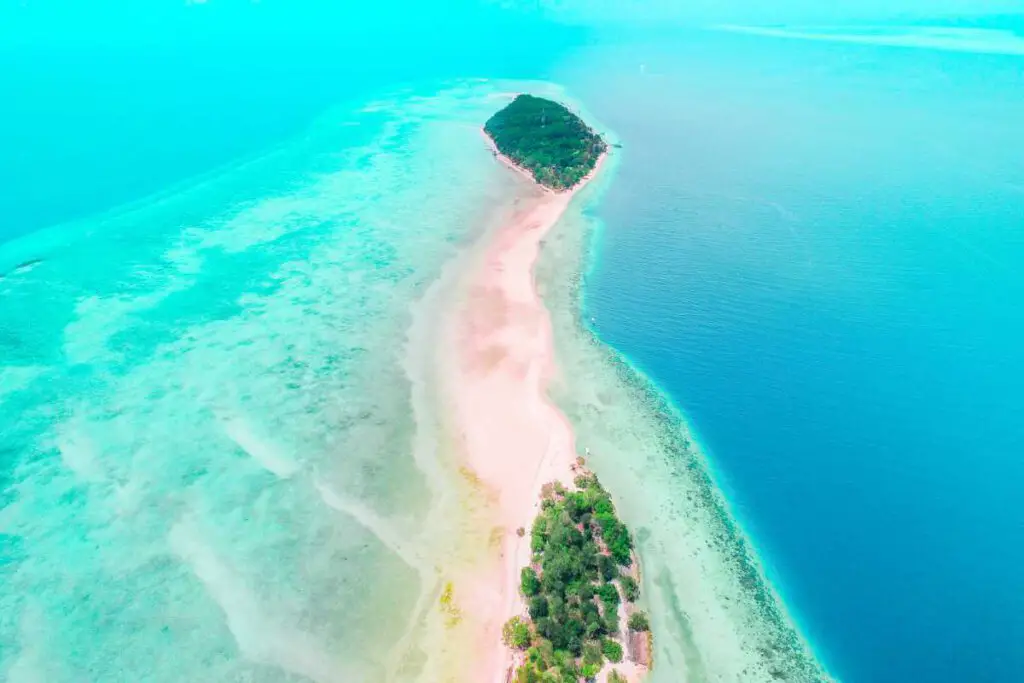 Mataking Island is a secluded beach resort in the Celebes Sea. Its most striking features are the long golden coastline that surrounds it, the striking backdrop of trees and flowers, and the crystal clear waters along the coast.
Diving is the most popular activity here. Underneath the waters are several species of oceanic creatures such as sea horses, fishes, turtle clams, snails, and sea slugs.
Resorts in Mataking Island are very serene. Unfortunately, extravagant partying isn't allowed. That said, Mataking is the place if you're idea of a good vacation is reading a book while facing the sea's grandeur in front of the window.
10. Similan Islands, Thailand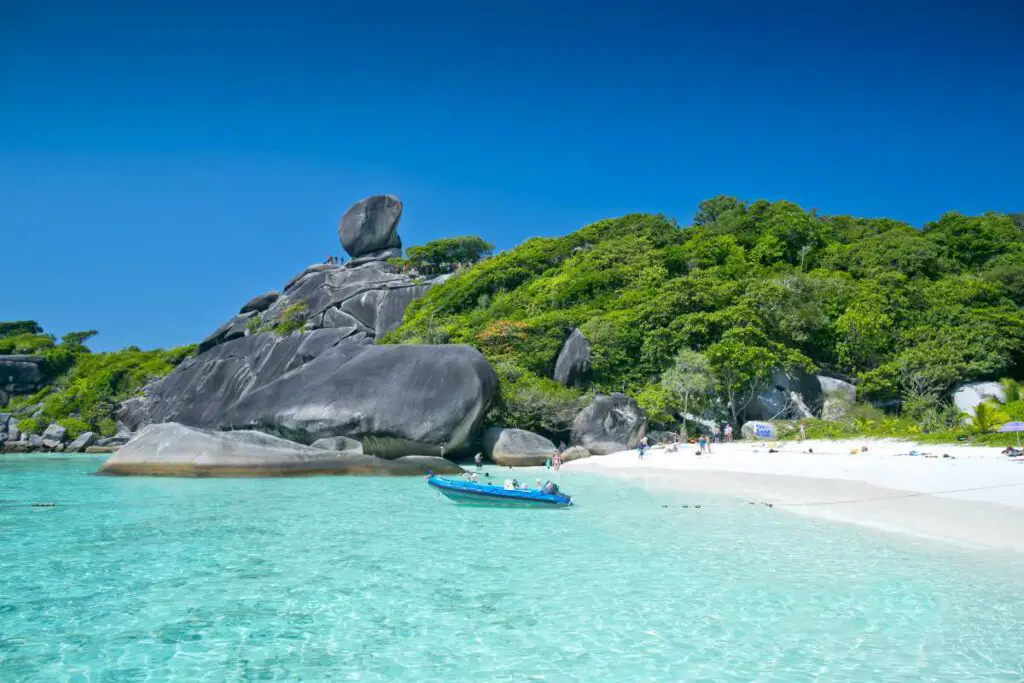 When I started traveling around the islands of Thailand, I didn't worry too much about what would be the best option. I had time to get to know the most famous ones to discover and explore their peculiarities and discover the best Island in Thailand.
But as you know, even though tourism is good for a country, it also has its downsides. Tourism might drastically affect the ecosystem if not managed well. This is the case with Thailand's Similan Islands. Because tourism nearly disrupted the Similan Islands' welfare, the Thai government implemented strict measures for controlling the damage that tourists may cause. Getting here isn't easy. You'll have to secure a parking pass and adhere to the policies that operate.
Nevertheless, the strict guidelines that you'll follow safeguards the treasures that Similan has. The waters on the Islands are a sight to behold. The condition of marine life is very healthy. Manta rays and turtles swim around. And if you're lucky, you might get the chance to swim with them up close and personal.
11. Uluwatu, Indonesia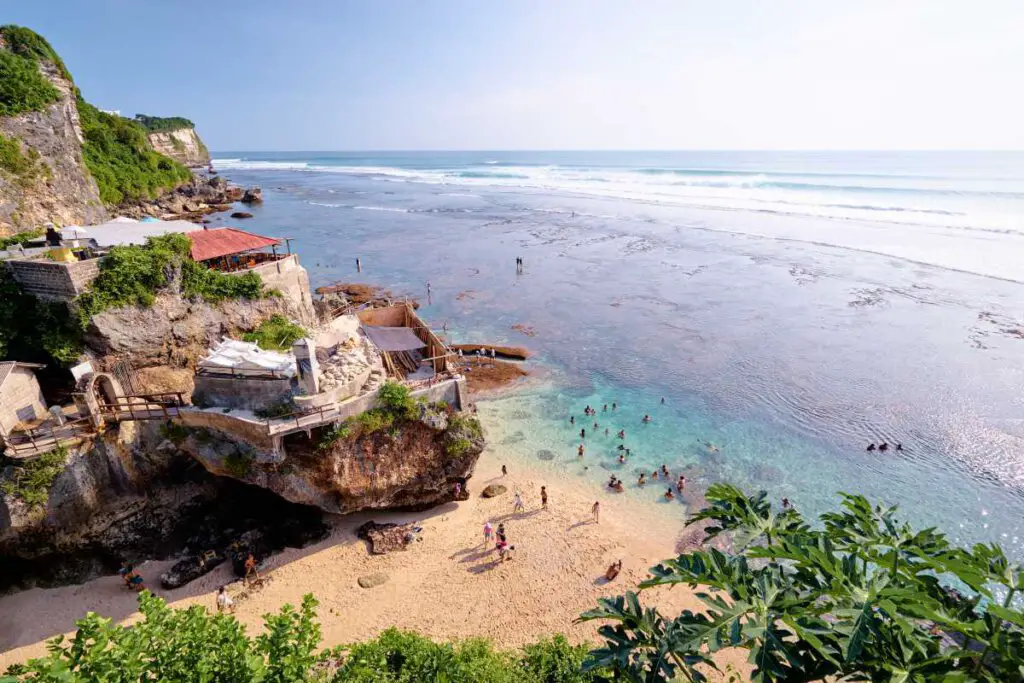 Uluwatu is on the southern tip of the Island of Bali, the most isolated place that attracts surfers from all over the world. And, of course, beach lovers. The waves are frequent and long, a great way to practice the sport throughout the year.
Among the sights, you will find in Uluwatu are some of the most beautiful beaches in Asia, as well as the most hidden and idyllic beaches. In addition, you will also enjoy caves, rock formations, and canyons, where you can find spectacular views of the ocean from this end of the Island of Bali.
12. Pianemo Beach, Indonesia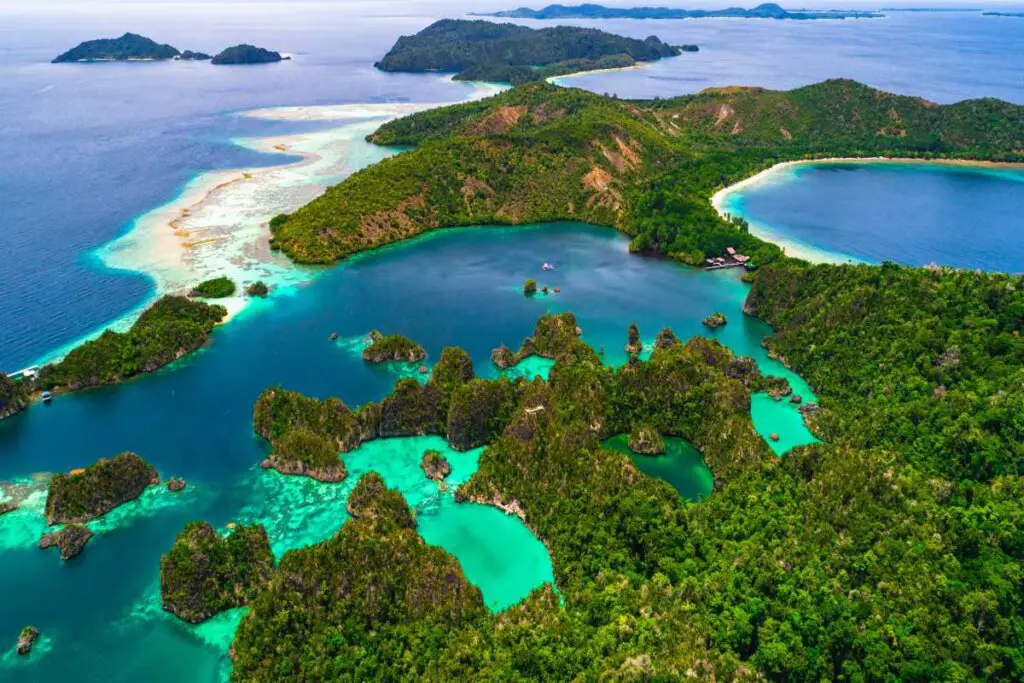 Indonesia is a country with so many attractions and so much to see. But speaking of the best beaches in Asia, I cannot resist leaving aside Pianemo beach, which is undoubtedly the most beautiful beach in the country for snorkelers and divers. Therefore, cheap diving and snorkeling equipment isn't a problem here.
The corals here come in different colors and sizes. Visibility is quite good regardless of how strong the waves are, and the water allows for swimming without any difficulties.
There's also a nearby jungle that you can explore. The jungle provides a panoramic view of the sea surrounding Pianemo Beach. Also, the vegetation provides the habitat for a wide variety of bird species. So aside from finding great locations for viewing the sea, you can also engage in birdwatching.
13. Lombok, Indonesia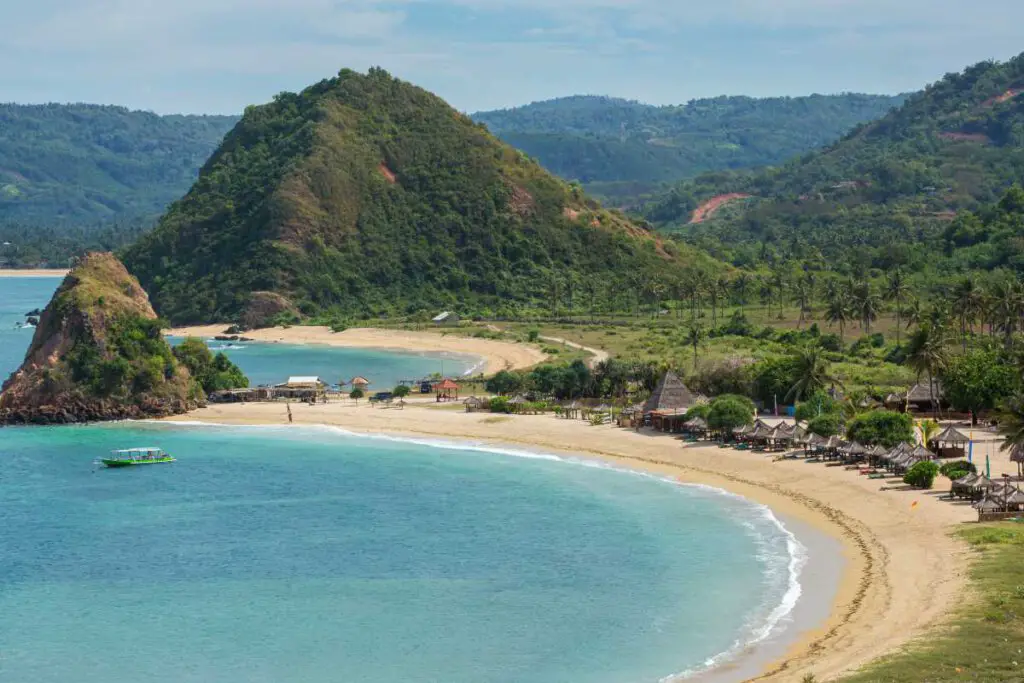 At the end of my trip to Indonesia, after enjoying and understanding its historical culture and customs as well as admiring landscapes of sublime nature, I found one of the best beaches in Asia. Although the flagship island of the country is Bali, landing on the small Island of Lombok will excite you with its beaches.
Enjoying huge expanses of golden sand and bathing in waters that combine different and indescribable shades of blue, with the company of mountains full of green vegetation that reach the sand, will make you feel immersed in the best maritime symphony.
You will be surprised by its beauty, although due to its location, you have to be very careful when bathing, as these Asian beaches are very open to the ocean and its currents.
14. Miyako islands, Japan
Japan is a great example of a country that did well in pairing modernization and nature's preservation. Even though it's highly industrialized, Japan didn't do a lot of damage to its ecosystem. As a result, it's a great place for communing with nature. And that's why Miyako Islands could not miss this list of the best beaches in Asia.
This Island has several beaches that come with pristine waters and healthy vegetation. The greatest of its beaches are Maehama and Yoshino Kaigan. Maehama is characterized by its mildly calm waters and beautiful green backdrops. And Yoshino Kaigan boasts exceptional marine life and is ready to accommodate scuba divers and snorkelers.
The waters in these beaches were crystal clear, with white sand under that felt great for a long walk. A gentle breeze kept me feeling cool enough to enjoy the sun without getting too hot. Truly speaking, I enjoy every bit of time I had on this Island! I'm planning my next vacation already.
More articles about beaches in Asia: 12 Best Beaches in Malaysia or let's travel to beautiful Thailand and visit some of the best beaches in the world 11 Top-Rated Beaches in Thailand or if you visit Koh Samui check our article 10 Best Beaches in Koh Samui and if you prefer some other countries in Asia check our 12 Best Beaches in Malaysia and 14 Top-Rated Beaches in Bali