Think about exploring coral reefs undersea. Under the blue waters are multi-colored fishes that display the kaleidoscope of different hues on your goggles. As you reach out for them, they suddenly dart forward and clear the path for better corals up ahead. If luck comes around, you might even get to swim with colorful sea snakes and sea turtles. Let's find out how much will cost us to scuba diving in Thailand.
If you're into swimming, then one of the best ways to enjoy it is through scuba diving, and Thailand is the perfect destination for scuba diving. The average price here it's between 2000-5000 THB9T (hai bath). So it's pretty cheap.
But where do you go for making scuba diving a part of your vacation? Try Thailand. The beauty of beaches in Thailand isn't limited to the surface. In fact, underneath them are gems that are a sight to behold.

That being said, save money for the following locations that I listed in this Thailand travel guide.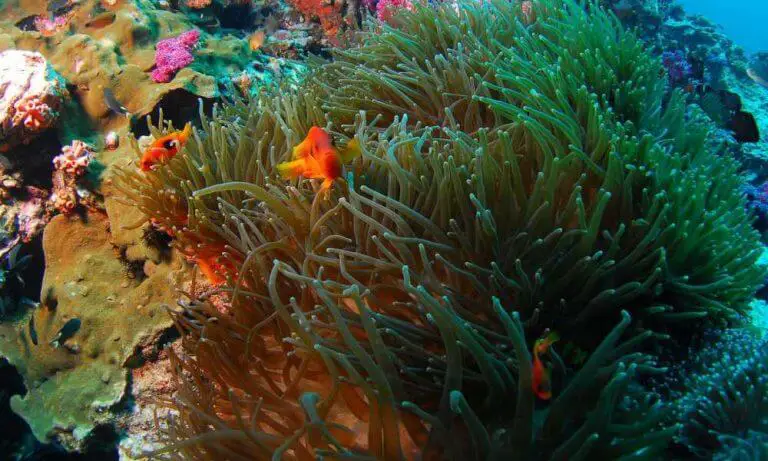 Phi Phi island is a fan favorite to diehard Thai visitors because of its rock secluded beaches and fine white sand. However, the rock cliffs that surround Phi Phi are trivial features for scuba divers. Dive into its waters, and you'll see what I mean.

Underneath Phi Phi's sea are multi-colored coral reefs. Common reef colors might range from pink, yellow, green, brown, or a mix of these. Furthermore, underwater natural rock formations give way to crevices and mini caves where fishes dwell.

Underwater marine life that you'll encounter here is very diverse. Common animals to see are glass fishes, sea horses, groupers, and sea slugs. Put a bit of caution while swimming because leopard sharks might be lurking on the seabed. If you head for deeper waters, you might encounter barracudas and the ever infamous hawk-beaked sea turtles.
These are the best locations for scuba diving in Phi Phi
• Bida Nok and Bida Nai – two limestone islands that have underwater rock formations and corals that serve as an ideal habitat for sea snakes and sea turtles
• Hen Muang – a good location for chancing whale sharks, reef sharks, leopard sharks, and manta rays
• Hin Dot – has good underwater scenery featuring soft corals, caves, and crevices that attract manta rays, leopard sharks, moray eels, and lobsters.
So how much does scuba diving in Phi Phi cost? Scuba diving in Phi Phi island might cost 2000 – 4000 THB. This is only the cost of the diving equipment, though. Scuba diving might be more expensive if you have to rent a boat. Expect to spend about 10 000 – 20 000 THB for Phi Phi Island scuba diving.

Scuba diving in Phi Phi island is only possible by accessing deeper waters through boats. The waters near the beaches of Phi Phi are shallow and not great for scuba diving.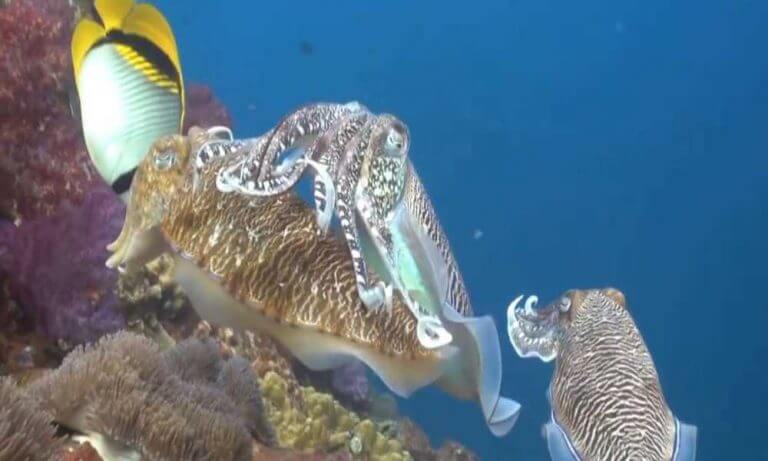 Koh Tao is a lively island in the Gulf of Thailand. Night clubs, hotels, and beach resorts in Koh Tao have a nice set-up. They face a vast blue sea in front. Behind them are rock cliffs and hills where healthy vegetation grows. Koh Tao scuba diving has the perfect balance of seaside and forested views.

Even so, Koh Tao isn't famous for its green set-up. Many tourists come here due to scuba diving opportunities. Koh Tao is dubbed as Thailand's scuba diving capital.

First, tourists go to Koh Tao because it might be the only place in Thailand to learn scuba diving comprehensively. About 50+ scuba diving schools are operating here. Most offer short scuba diving courses to tourists and issue Kho Tao scuba diving certification.

Secondly, the water of Koh Tao is ideal for scuba diving. For instance, the underwater current isn't strong. As a result, underwater exploration isn't dangerous if you're not an experienced scuba diver.

Also, visibility is excellent. Taking pictures of aquamarine life doesn't result in blurry snapshots. Also, there are various spots for underwater shots that allow you to take pictures of whale sharks, blue-spotted rays, triggerfishes, yellow box fishes, sweet tips, and white-eyed moray eels in full detail.
These are my top scuba diving picks in Kho Tao
• Chumphon – a diving location on the north of Kho Tao and a famous spot for seeing fishes that interact with sea anemones
• White rock – a diving location that's near the Kho Tai mainland and home for wrasses, turtles, angelfish, triggerfish, etc.
• Green Rock – a diving location that's famous for its underwater tunnels and caves
It's hard to gauge the average cost for scuba diving in Koh Tao. Prices vary depending on the diving school that you opt to visit. Some establishments offer rentals at discounted prices during peak seasons. Nevertheless, a budget of 2000 – 5000 THB will suffice.
Scuba Diving In Similan Islands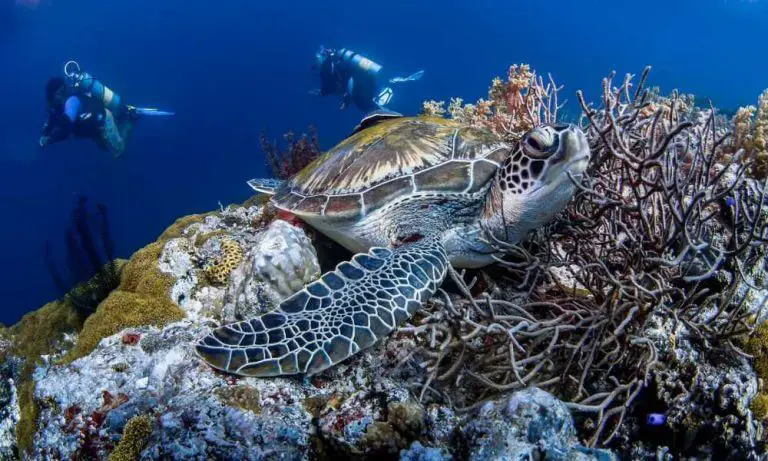 The Similan Islands are a great location for Scuba divers looking for a location with lots of diving hotspots. All Islands that comprise the Similan have the water conditions for catering to beginner, intermediate, and professional divers.

Marine life that you'll encounter here range from small to large. You'll find large aquatic life forms in the Similan are leopard sharks, manta rays, and whale sharks. On the other hand, small organisms that you're likely to see are ghost pipefishes, frogfish, and sea moths.

Aside from finding marine lifeforms, Similan Islands offer vast opportunities for underwater exploration. Underneath the waters surrounding Similan Islands are gigantic fan corals. Some are so big that they reach a few meters in length and width. Their colors range from dirty white, orange, brown, pink, purple, and yellow.

There are numerous underwater caves and tunnels for you to explore. In them are rare species of aquamarine organisms, such as lionfish and cuttlefish, that you can't find on the coral reefs nearby.
• West of Eden and Deep-six – These are diving locations in the Similan that are near to each other. They feature large underwater granite boulders, fan corals, and crevices. Turtles, moray eels, and micro-aquatic life frequent here.
• Elephant Head – a great location for grouped scuba diving and features multiple rock formations such as mini-cliffs, valleys, tunnels, and crevices
• Koh Bon – a diving location that's a hotspot for manta-ray fans
You'll have to spend about 2000 – or 4000 THB for every scuba diving session in Similan Islands. Fees for boat rentals aren't a part of this. Since you'll be visiting many diving locations, allocate a 20,000 THB budget for scuba diving here.
How Much Should You Save For Scuba Diving in Thailand
Scuba diving in Thailand costs about 2000 – 4000 THB for every dive. You can opt to bring your own diving equipment if you're not willing to spend a lot. Know that Thai authorities recommend that tourists dive with guides. Therefore, you might be required to hire one before diving.

It's another story if you have a diving license. With a diving license, you can opt to ditch tour guides and explore by yourself.

Boat rentals in Thailand might range from 1000 to 3000 THB per day. This isn't very expensive because your payment already covers the fuel and driver. Understand that you might have to spend more on renting luxurious boats.

To be safe, allocate a 15000 THB budget for scuba diving in Thailand no matter which location you wish to go to.
When Is The Best Time To Visit Thailand For Scuba Diving?
If you want to dive without tourists around, then you can opt to scuba dive during the months of January and March. However, you're less likely to see whale sharks, manta rays, and other rare species.

May to September is the peak period for Scuba diving in Thailand. It's on these months where you're more likely to avail scuba diving promos and packages, Seeing rare species of aquatic life is also higher. However, I suggest that you head to secluded diving locations because common ones get infested with tourists.

Know that with more tourists underwater, fishes are less likely to swim around. That's why you should head for locations where others don't frequent.
Are There Sharks in Thailand?
The beaches in Thailand have moderately warm waters due to their climate. In effect, some of Thailand's seas invites sharks. Sharks that are commonly found in Thailand are:

• Zebra Sharks
• Hammerhead Sharks
• Whitetip Reef Sharks
• Nurse Sharks
• Whale Sharks
• White Sharks

The best locations for swimming with sharks in Thailand are the Phi Phi Island and Similan Islands. These locations offer guides and equipment to tourists who wish to commune with sharks at a cost. Know that sightings are extremely rare. However, you have greater chances of seeing sharks during the summer months.
Do You Have To Worry About The Weather in Thailand?
Seaside regions in Thailand don't experience plenty of rainfall. Even more so, it's rare for them to suffer from thunderstorms and typhoons. Therefore, you don't have to worry about bad weather while scuba diving in Thailand.
In cases where bad weather does happen, authorities provide warnings and prohibit tourists from scuba diving. Boat rental and scuba diving establishments are always ready to reschedule or return your money if this happens.