Do you have a Bulgarian friend? If so, try asking about the best places for vacation. I'm sure that he won't answer you immediately. Of course, this doesn't mean that Bulgaria is a plain boring place. It's just that the place has very few attractions – only about 100 of them.

Bulgaria has so much to offer that you'll be astounded on your first-time visit. I'm here to help you avoid such a situation. Today, I'll show you its best destinations for experiencing nature's majesty.

But before that, shall I give you a brief talk about what Bulgaria is? I'm sure that you'll find this helpful as a future visitor.
Bulgaria is the oldest country in Europe – so old that 5 significant cultures managed to use the resources that it has to offer. These are the Thracians, the Romans, the Greeks, and the Ottomans. Even so, it's the Bulgars who created a thriving empire that laid the foundations of present Bulgaria that we know today.
Between the 7th and 11th century A.D., Bulgaria has been the greatest political power in the Balkan Peninsula.
Heavens blessed Bulgaria with wonderful geography. Comprising its surface are valleys, rivers, streams, caves, waterfalls, grasslands, wetlands, forests, etc. Countries nearest to it are Romania (on the north), Serbia and Macedonia (on the west), and Greece and Turkey (on the south). In connection, the Black Sea faces Bulgaria and provides it with sandy and rocky beaches.
Bulgaria has a population of 7 million, wherein Bulgarians make up 80%. Bulgarians, Turks, and very small ethnic groups comprise the rest. The mainstream religion is Eastern Orthodox Christianity, which 80% of the total population follows.
Bulgarians value their heritage so much. In here, you'll see thousand-year-old traditions that the people still adhere to with no questions asked despite being bizarre for foreigners. Examples are the Kukeri Festival, Cross Catching on the freezing rivers during January 6th, the Celebration of Wine during February 14th, and wearing red and white Martenista on the coming of spring.
Some remote communities in Bulgaria even practice the Nestinari, which foreigners might think quite agonizing. This is a tradition where people dance on fire with naked feet.
Many people commend Bulgarians for their friendliness. They're always ready to lend a hand to those who need help without prejudice about race or religion. But since they're kind, they're easily offended if you refuse or speak badly about their homemade rakia.
Note that rakia is a very special beverage in Bulgaria. It plays a vital role in their various rituals and customs. So if a Bulgarian offers you one, know that you're being treated as a venerable guest.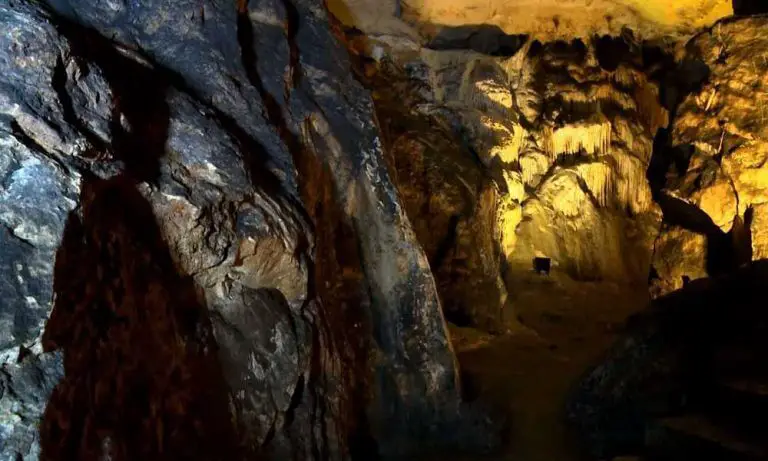 Human beings have been in Bulgaria long before kingdoms and empires existed. If you don't believe me, go to the Magura Cave. This cave has existed for about 15 million years. Within it are cave paintings that pre-historic human beings drew.

The cave paintings are a wonder. Though simply drawn, they tell so much about the lives of early humans. Look at the cave paintings, and you'll see hunting scenes, dancing scenes, and other depictions of daily activities. At present, the part of the cave that holds the cave paintings was closed due to vandalism.

There's also a painting which Bulgarian scientists suspect as the earliest solar calendar in Bulgaria. If true, then it would be a mystery why humans would spend so much effort documenting the passing of days.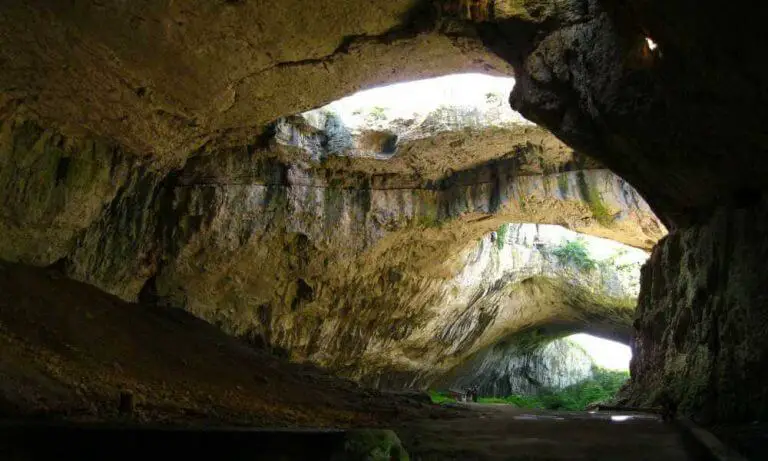 The Devetashka Cave looks like it's a location from the Lord of The Rings. You should visit to see the spectacular circular openings of the cave ceiling. Sunlight enters the cave through these and provides the inside with a beam. And because of this, Devetashka looks like a place that could only exist in fairy tales.

Many say that Devetashka Cave looks like a hall that nature carved. It's interior is 2400 square meters. Bats and birds fly around as you walk with a tour guide.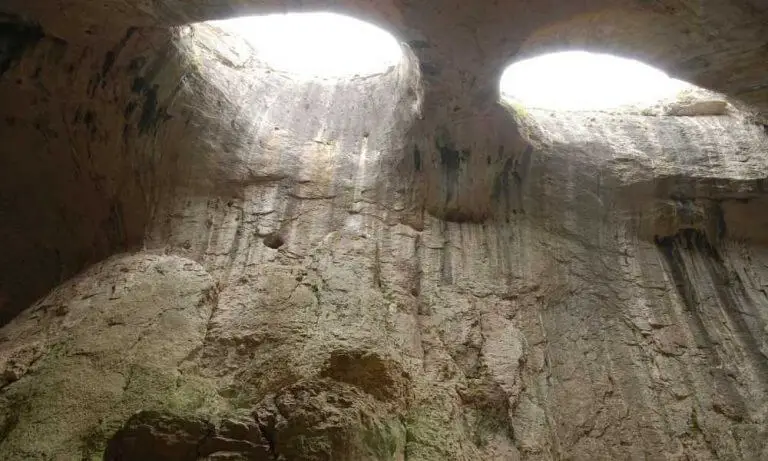 The Prohodna Cave is a 68 million-year-old cave and has similar elements to the Devetashka Cave. On its expansive ceiling are two large openings that the locals named God's Eye. These provide the cave with an inscrutable character. And each action that you take feels like someone suspicious is observing.

Be sure to wear hiking boots before coming. The landscape of this cave is quite rocky, which is a bit slippery during the rainy days. The hike is quite long because Prohodna Cave is actually an underground tunnel that spans 262 meters.

Gather your courage because bungee jumping is allowed. You can also try rappelling from the Eyes of God. There are also rock climbing opportunities that beginners won't find difficult.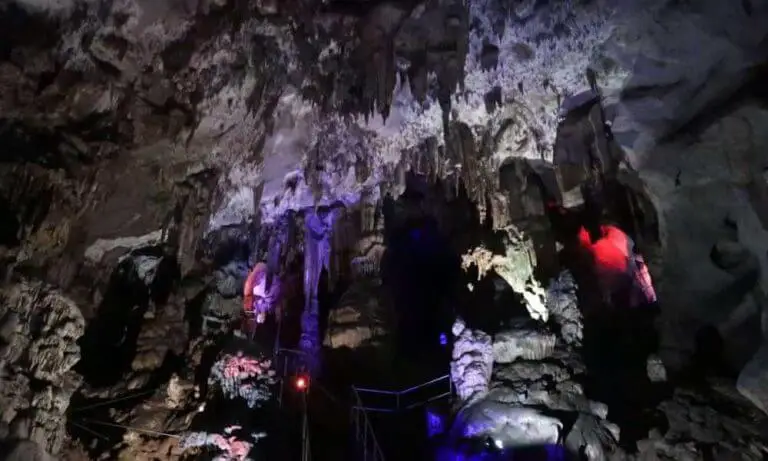 The Ledeneka Cave is a 300-meter long cave on the northwestern portion of the Balkan Mountains. It features ten different halls that tourists can access. Each hall contains beautiful rock formations such as pillars, columns, stalactites, and stalagmites. Enhancing their beauty are lightings that give out a mysterious and somehow eerie vibe.

Again be sure to wear a good pair of hiking boots or slip-resistant shoes. The trail inside is very slippery due to the moist environment of the cave. If kids are with you, be sure to hold their hands or carry them as slipping is a very probable accident.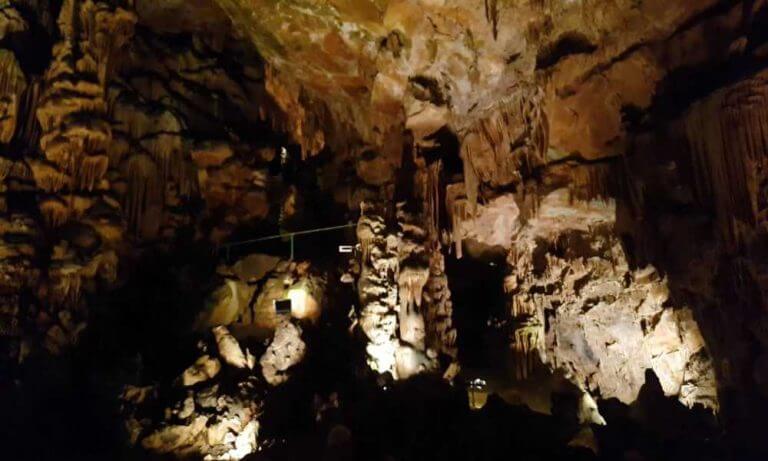 The interior of Saeva dupka Cave is very breathtaking and has a total area of 3500 square meters. Inside are numerous beautifully formed stalactites and stalagmites. Embedding the cave walls are bulging rock formations that look very otherworldly. Be sure to carry water because this 300-meter long cave takes about 30 minutes to explore.

Spots that tourists love to see are Srutishteto and Concert Hall. Srutishteto is where you'll find a petrified waterfall. It's already stunning as it is, and I can only imagine how it would look if it were alive.

The Concert Hall is a part of the cave for public musical performances. This is due to its rich acoustic. Shout loud, and your voice will easily reverberate inside.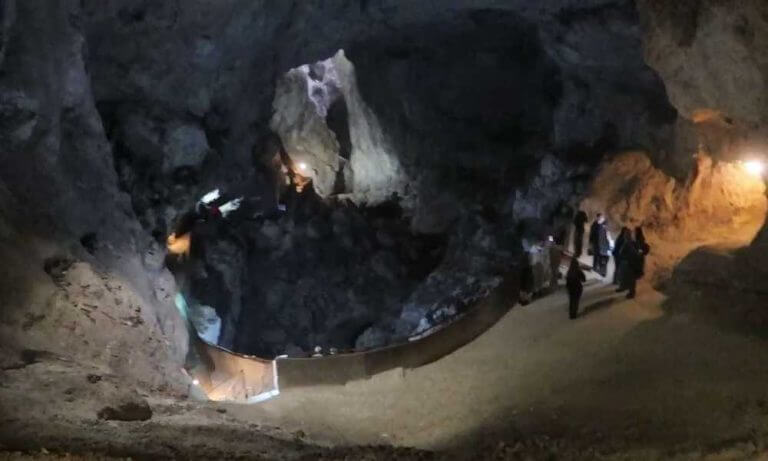 The Devil's Throat is a narrow cave within the Rodopi Mountains. Inside it is a fast food place that offers food, which children and adults will love. The interior of the cave differs you continue to walk. For example, there's a part that looks like an underground tunnel, while there's also a part that's filled with rock formations.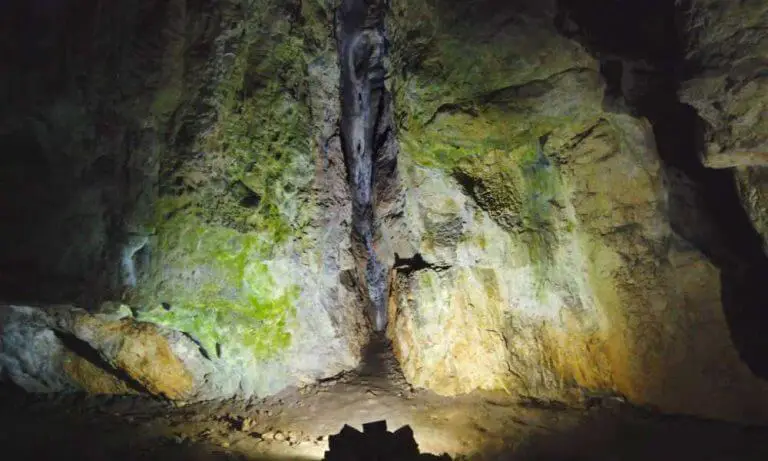 Bachi Kiro Cave served as an important location for tracing human history. This is where the remains of pre-historic humans dating back to 46,000-44,000 years ago we're found. Due to this, aside from the rock formations and majestic cave wall, the statues of Neanderthal, which the administrators added, make the interior unforgettable.

Not far from the Bacho Kiro Cave are the Dryanovo Monastery and Dryanovo waterfalls. The Dryanovo Monastery is famous for its library, which contains books and records that date back to the 12th century. On the other hand, the Dryanovo Waterfall is a small waterfall just outside Bachi Kiro where you can take a quick rest and snack.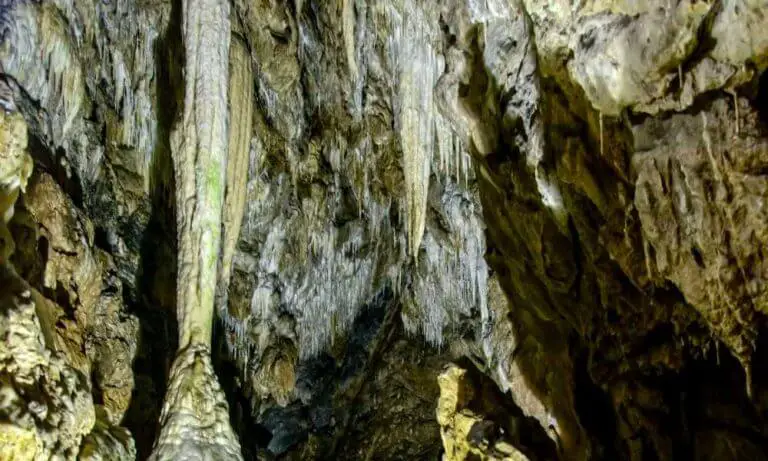 The Yagodina Cave might be the longest, for it spans up to 10 kilometers long. For this reason, rock formations within it are very abundant. Stroll around, and you'll see hanging stalactites, patterned cave walls, narrow stalactites, and cave pearls.
The guides here are like no other. They provide you with interesting facts about each part of the cave and each rock formation. Don't be afraid to ask questions because there's always something new to learn.