Cambodia is an all-round destination, or so what most say. This is more or less true to give the benefit of the doubt. Nevertheless, it's best to schedule your visit to see Cambodian tourist attractions in their grandest. Some look better in specific months or seasons.

Sunny days in Angkor Wat are heavenly, whereas rainy days in it are magical. Every peak tourist period, getting around Phom Penh is simply hellish. On the other hand, it's only the off-peak where you can see the best Phnom Penh gems that get drowned with the crowd during busy days.

A random trip to Cambodia just won't do. I hope you understand this point. To help you determine where to go, here's an article that will talk about what to see and do in Cambodia at specific months.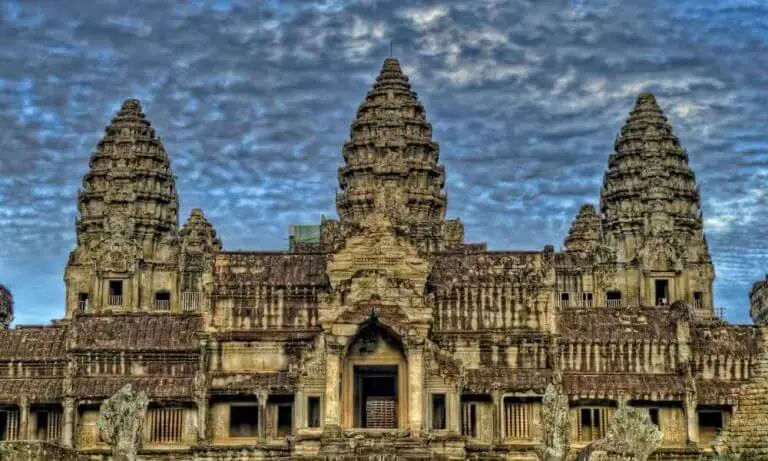 The northeast monsoon brings the aria of warmth to Cambodia. It caresses the Cambodian landscape from December to April. As a result, though not very developed or grand with its cities, Cambodia is a top-rated holiday destination for those wishing to escape the cold of the winter days.

Though very sunny, the months of December and January are very agreeable if you can't bear the dryness and heat. Cambodia's temperature peaks at 26 degrees celsius in December. Going to January, the highest temperature is the same.

If you're going to Cambodia in either of these months, it's best to bring your most comfortable clothing. For males, shorts, tee shirts, and Hawaiian shirts are great. For females, shorts, square pants, tent dress, blouse dress, slip shirts, and boyfriend tees are very comfortable. Of course, beach attires must be on the luggage.

Activities in December – January consist of spending time at the beach, exploring the Cambodian cities, visiting nature parks, and appreciating specific temples. It's the peak season so expect to bring a lot of money because businesses will raise their rates to abuse the coming of the tourists.
Best Attractions in Cambodia in December - January
The coastal city of Sihanoukville sits on the southwest of Cambodia and enjoys the Gulf of Thailand's waters since its close. Ask any forums about where to find the best Cambodian Christmas beaches, and this place will immediately pop up on anyone's answer.
Going to Sihanoukville can be quite problematic, though. The most efficient mode of getting to it is by riding a bus or van. Finding a ride is easy. However, the trip is what will drain you. From Phnom Penh, getting to Cambodia will at least take 5 hours.
Still, the trip will be worth it. Waiting for you in Sihanoukville is Serendipity Beach, Occhuteal Beach, and Otres Beach. Occhuteal is famous for its golf club and dancing clubs, Serendipity for its restaurants that serve food from morning till dawn, and Otres for its mini-districts.
The waves of tourists visiting Cambodia in December and January make Phnom Penh very lively. The shops and restaurants are very noisy with the staff urging guests to come in and steal another's customer sometimes. You can take advantage of the fierce competition in December and January. Krama, silverware, wood carvings – you can buy all of these at prices lower than the original.
Cambodia's most popular temple, the Angkor Wat, achieves the peak of its grandness in December to January. The wonderful sunshine that it receives and its cool environment make Angkor Wat a destination like no other that's perfect for Christmas photos or new year photos.
Cambodia in February - March
The warmth of the northeast monsoon continues to blanket Cambodia in February and March. But compared to the temperature of December and January, Cambodia's temperature in February and March is relatively hotter. Nevertheless, never miss these months if you want to try snorkeling or scuba diving.

In February, Cambodia's hotness can reach up to 27 degrees celsius. Things then become more sweaty in March, and the temperature reaches up to 30 degrees celsius. Breathy clothing is what you need in Cambodia for a vacation during these months. Specific attires that are ideal are yellow or white tee shirts, shorts, off-shoulders, tank tops, skirts, and cargo pants.
Best Attractions in Cambodia in February - March
Sihanoukville still attracts a lot of tourists in February and March. However, it's not as lively as in December and January because tourists visit the nearby Koh Rong Island. In terms of scuba diving escapes, Cambodia has Koh Rong as one of the best. Fishes that dwell in Koh Rong's waters are blue-spotted ribbon tail rays, goatfish, needlefish, diamond fish, squids, parrotfish, yellow boxfish, and sergeant fish.

You have three locations in Koh Rong to choose from for scuba diving; Saracen Bay, Lazy Beach, and Sok San Beach. Still, for the best scuba diving escapade, go to Koh Rong Dive Center.
Locals aren't keen on valentines. But thankfully, businesses in Cambodia care a lot about tourists who come to celebrate valentines in the country. The cities of Phnom Penh, Krong Siem Reap, and Sihanoukville become very lively. A lot of restaurants offer romantic dinner sets. Live performers flock to the streets. And bars offer to provide set-ups that encourage strangers to interact with each other.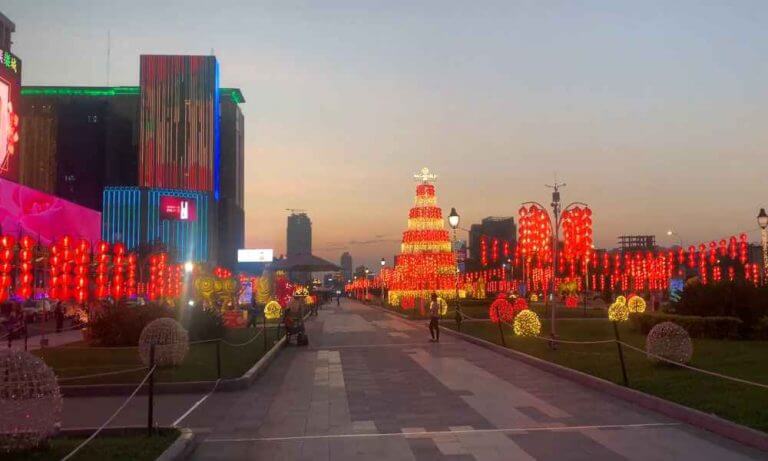 If you think that Cambodia's heat stops rising in March, you're terribly wrong. Wait for April, and you'll say that hell itself has arrived. April is the month when the northeast monsoon starts blowing in Cambodia. Nevertheless, it's doesn't leave without making everyone wish for the rainy season to come.

In April, Cambodia's heat can reach up to a sweltering 45 degrees celsius. If you're from somewhere very cold, don't head out of your hotel without bringing a drink with you. If you're with the elderly, consider going out with them during the afternoon since such extreme heat can cause heatstroke, fainting, and dizziness.

Stay away from Cambodian cities during April. The dust and heat will likely ruin your stay. To enjoy yourself, go somewhere far from civilization. Like in February and March, you can spend your vacation at Koh Rong beach. If you're planning to go somewhere else, then you should try the locations below.
Best Attractions in Cambodia in April
The Bokor National park is part of the Bokor mountains near the Kampot rice paddies. Temperatures here stay between 20 degrees celsius – 30 degrees celsius during April. On this national park are several biking trails that will take you along old French buildings dating back to Cambodia's colonial era, temples, and caves.
The rice paddies of Kampot Province take advantage of the blistering sunlight. Rent a motorcycle and tour around to see the verdant rice stalks dancing with the wind. The afternoon is perfect for walks since the yellow sunshine, and the green rice fields make the perfect combination for a relaxing walk.
The Cambodians have their own new year. This happens every April 14 and lasts for three days. Don't miss experiencing the Cambodian New Year on its first day, because it's the time where temples, cities, and villages get very lively with local games and traditional plays and dances.
The warm days hand over Cambodia to the rainy days in May and until July. Raining at least happens twice per week. Even so, it doesn't keep pouring down for the whole day. You can still experience periodic sunshine, which keeps the environment warm. Nevertheless, activities aren't as good as those in the months of December-April.

Automatically slash beaches on your travel plans if you decide to visit Cambodia in either of May – July. Focus your trip on seeing Cambodia's important landmarks, such as the temples, museums, and parks.
Best Attractions in Cambodia in May - July
Angkor Wat looks very different amidst the rains. It transforms from being a warm-looking ancient temple into something mystical and enigmatic with the gray clouds as its backdrop. Tourists seldomly visit Angkor Wat during Cambodia's wet season. Therefore, abuse this chance to get great photos of locations where tourist usually gather, such as the inner walls of the outer gallery, the western gallery, and the southern gallery.
Though not as popular as Angkor Wat, Bayon Temple is equally beautiful, especially with its structures that resemble an ancient tower complex. Bayon Temple doesn't have the reliefs of Angkor Wat that tourists are crazy about. Instead, it features gigantic stone faces on each of the structures that comprise it.
The Mekong River cruise is great for having a relaxing cup of coffee while the rain pours down. Mekong's restaurant boats will let you see the sights of different sights and cities which it flows through while you're enjoying a bowl of nom banh chok to fight the cold. Basically, the Mekong River Cruise will let you see lots of sceneries while remaining stationary.
Cambodia in August - September
The month of August and September are red flags for a vacation in Cambodia. During these months, rain keeps pouring every day, only stopping for a few hours. Beaches are drowsy, the temples look very lonely, and other attractions look very deserted. If you're scheduling your visit in either August or September, it's best to reschedule your trip for later months.
Cambodia in October - November
October and November signal tourists that Cambodia's warmth is about to return. Though everything is still wet due to August and September's rains, having a vacation isn't so bad because temperatures are around 25 degrees celsius – 27 degrees celsius on average.

You can go to Sihanoukville or Koh Rong. However, don't expect that they will be very enjoyable. In October – November, these beaches aren't that good due to the poor amount of sunshine that they receive due to the periodic formation of rain clouds on the horizon.

Instead, go to the Dangrek Mountains and visit the Temple of Prasat Preah Vihear. This is a temple complex for shiva and consists of numerous pavilions connected via intricate passageways. After visiting Prasat Preah, go back to Phnom Penh and enjoy the Cambodian Water Festival.