Phnom Penh is one of the most visited cities in Cambodia. It has a rich culture and history that goes back to the 13th century CE. Tourists from all over the world come here to explore its many historic sites and admire its beautiful scenery. So, whether you're looking for cultural sights, gorgeous architecture, or just some good food, this city has it all. In this post, I've compiled a list of the 11 Best and Fun Things to Do in Phnom Penh that are definitely worth visiting. Just be sure to get your Cambodian visa beforehand because there are strict rules about entry into this country.
Things to Do in Phnom Penh
1. Royal Palace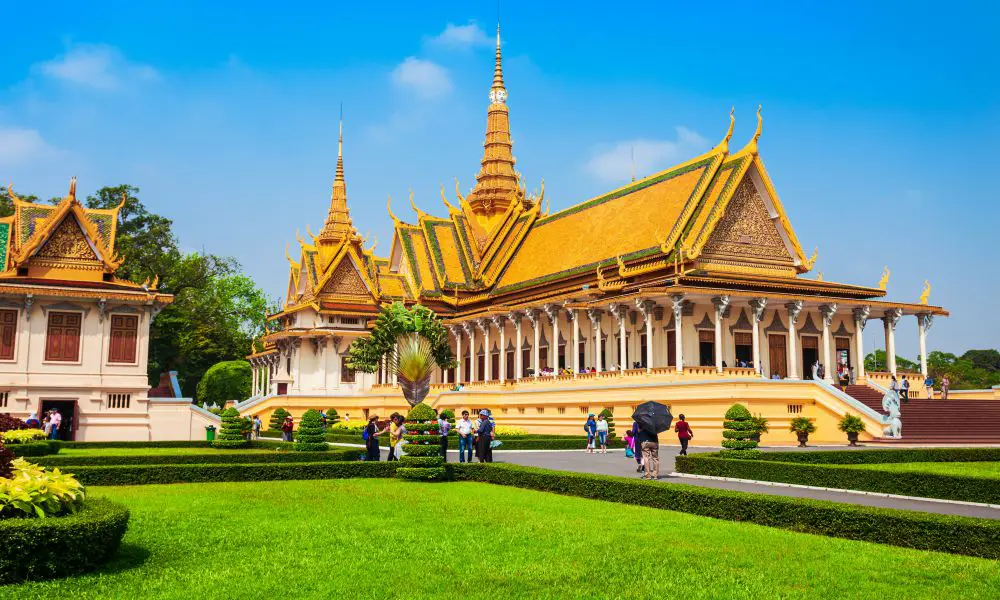 The Royal Palace is one of the most popular tourist attractions in Phnom Penh. It's a beautiful Khmer palace that was built in 1866, and it has been the home of the Cambodian royal family ever since. 
The palace complex consists of several buildings, including the Royal Palace, the Silver Pagoda, and the National Museum. And it's one of the few places in Phnom Penh where you can see traditional Khmer architecture. The highlight for me was the Throne Hall, which is really beautiful and ornate. And if you're lucky, you might be able to catch a glimpse of the royal family when they are attending an event at the palace. 
Of course, it would be much better if you take a guided tour with an official guide. They will make everything clearer for you, and they will tell you all about the history of these places in more detail. Overall, it's a fascinating place to explore, and I would recommend spending at least one hour here.
2. Cambodia National Museum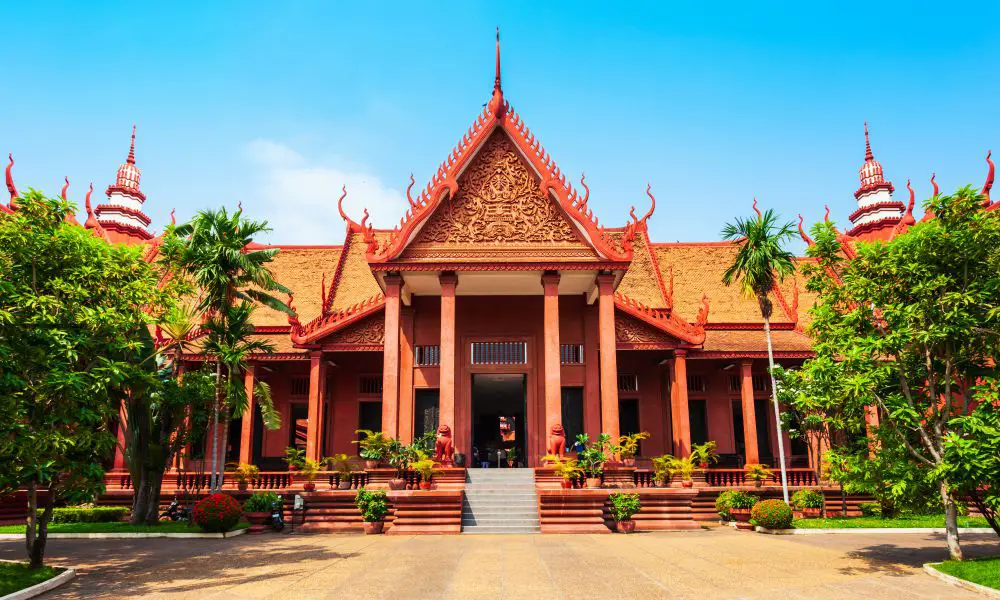 The National Museum is also one of the most popular tourist attractions in Phnom Penh. It was built between 1917 and 1920, during the French colonial period, and it's dedicated to the history of Angkor and the Khmer Empire. 
Today, the museum has a collection of over 1800 items, including statues, bronzes, ceramics, urns, pottery, coins, jewelry, religious art, and ethnographic objects from all periods of Cambodian history. The highlight for me was the gallery of the Angkorian collection, which contains some magnificent examples of religious art from the 12th to the 14th centuries. And in addition to these attractions, the building itself is an attraction, as it is a beautiful example of classical Khmer architecture.
It's worth spending a few hours here if you want to learn more about the history and culture of Cambodia. And in my opinion, it would be very useful to take a guided tour with an official guide from the museum. This will help you understand everything better and easier. And so much more interesting!
3. Tuol Sleng Museum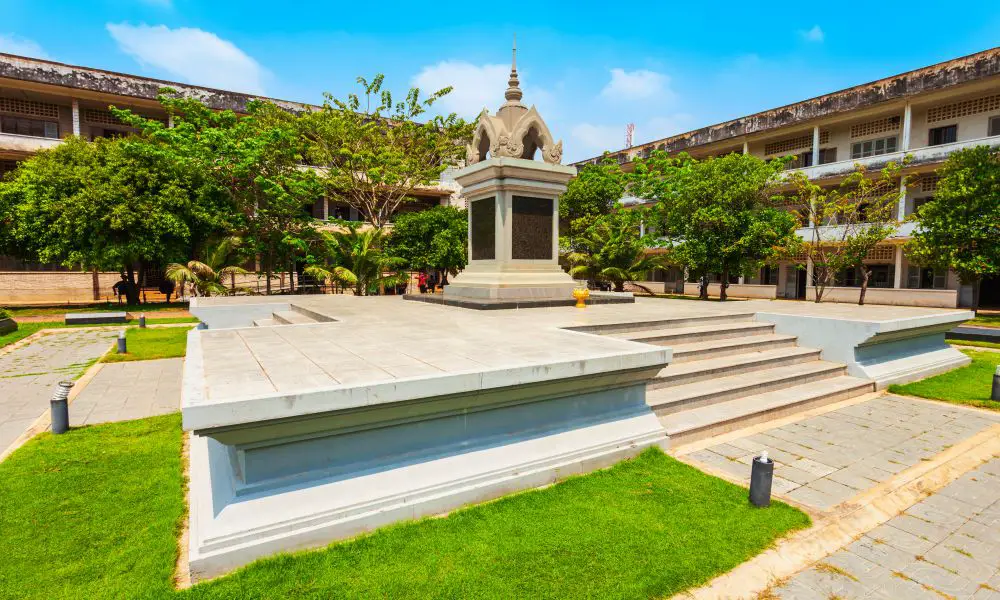 Tuol Sleng was a school before Pol Pot, and his government used it as a detention center for the political prisoners they considered enemies of the state. The museum stands as a testament to the horrors of the genocide that happened in Cambodia from 1975 to 1979. And today, it is one of the most visited tourist attractions in Phnom Penh.
The buildings have been preserved as they were when the prison was liberated, and it is now a museum that displays photos of the victims, torture instruments, and other personal belongings of people who were imprisoned and killed here. It's a very harrowing experience, but it's one that you should visit at least once in your life. This is because it is a reminder of the dangers of extreme ideologies and the need for peace and understanding in the world.
Of all the museums I have ever visited, this is probably one of the most moving experiences you can have. So if you are visiting Cambodia, it has to be included in your list of things to do in Phnom Penh.
4. Sisowath Quay
If you're looking for a great place to people-watch, then head to Sisowath Quay. This riverfront promenade is lined with restaurants, cafes, and bars, perfect for enjoying the view of the Mekong River. There are also a few shops and art galleries if you feel like browsing, and it's a great place to take a walk on a sunny day.
Moreover, you can rent bicycles at various points. Some even offer guided bike tours that include a visit inside Wat Phnom temple, which I also think are nice places to explore when in Cambodia's capital city.
There are benches with backs on both sides of the walkway for those who prefer to sit instead of walking or biking along the street. In addition, this place is filled with young people at night who want to go out and have fun under the stars.
The quay is also home to some beautiful colonial architecture, which makes for great photo ops. If you're lucky, you might also catch a performance by traditional Cambodian dancers. All in all, Sisowath Quay is one of the top tourist attractions in Phnom Penh that you can't miss during your visit.​
5. Choeung Ek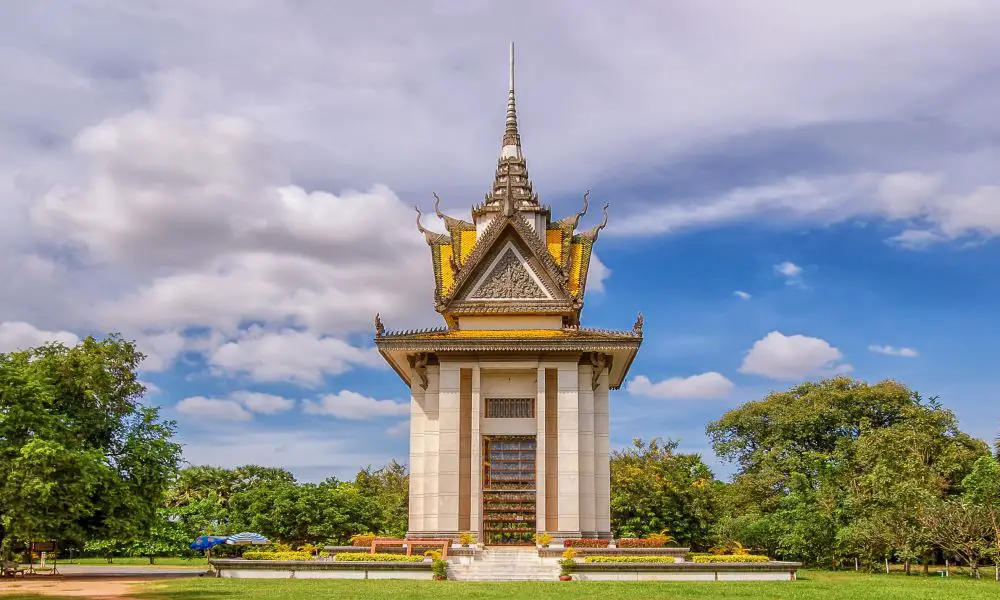 Another top tourist attraction in Phnom Penh is Choeung Ek, which is located about 15 kilometres from the city center. This place is a memorial that serves to remember the genocide that took place in Cambodia between 1975 and 1979. It is estimated that over 1.7 million people were killed during this time, most of them executed by the Khmer Rouge.
This memorial is particularly poignant and moving because it allows visitors to see first-hand the conditions under which these atrocities took place. The memorial contains thousands of skulls and bones, as well as photographs of some of the victims that were excavated from mass graves around the site.
Despite the darkness of the subject matter, Choeung Ek is a fascinating place to visit and learn about Cambodia's recent history, or simply pay your respects to those who their lives. There are also beautiful grounds overlooking the Mekong River, so it's worth a visit even if you're not interested in the memorial itself.
6. Independence Monument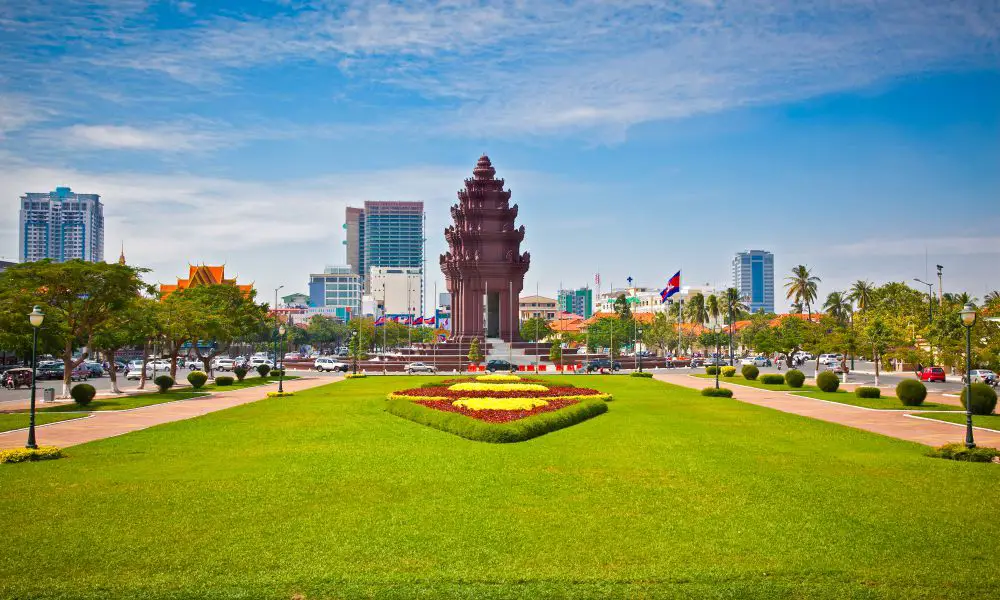 This is another top attraction in Phnom Penh, and it commemorates the country's independence from France on 9 November 1953. In addition, it stands as a reminder to those who visit it that peace is never a given and should be fought hard for every day.
The monument is 37 meters tall and stands on a large square, and there are often cultural events here, as well as daily military parades. The park surrounding the monument is a popular place for people to gather and relax. There are also vendors selling food and drinks, as well as souvenirs. I found it to be a very pleasant place to spend some time away from the hustle and bustle of the city.
The monument is always busy with locals and tourists alike, so be prepared for lots of people around you. But it is worth a visit if you want to get an idea of Cambodian history and culture.
7. Psar Thmei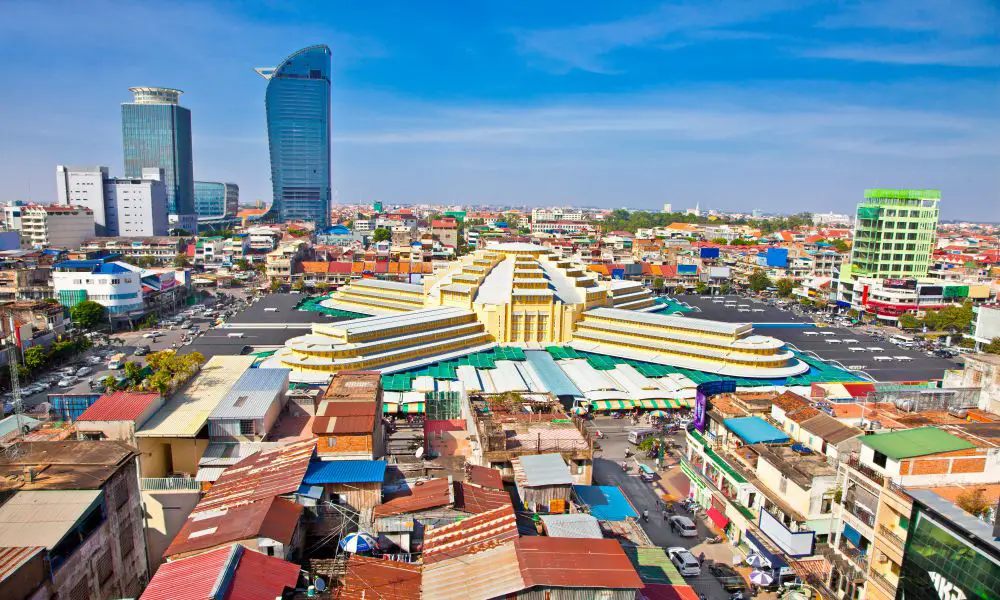 Visiting this market is definitely one of the best things to do in Phnom Penh. The market was built in 1937 in Art Deco style, and it quickly became a popular destination for locals and tourists alike because of its unique architecture.
Today, the market is divided into two sections: the wet market and the dry market. The wet market sells mostly fresh produce, while the dry market specializes in selling clothing, souvenirs, and other products. There are also food stalls where you can try Cambodian dishes at a good price.
As to prices, they vary depending on what you want to buy. So be sure to do your research before heading out for shopping. And in addition to the market itself, I also enjoyed wandering around the surrounding streets. There are lots of small shops and restaurants here, so you can easily spend an afternoon exploring this area.
8. Russian Market
The Russian Market is a bustling hive of activity and one of the top tourist attractions in Phnom Penh. The market gets its name from the Russians, who used to dominate the commercial life here before the country's liberation. 
You can find anything here, from traditional Khmer clothing to lacquered boxes, silverware, and jewelry. I can promise you that it is impossible not to find something interesting. There's also a great selection of fruits, vegetables, meat, fish, and spices. And if you're feeling adventurous, you can try some of the local delicacies like crocodile meat or grasshoppers.
What I found especially amusing was the variety of items on offer, some of which were really strange. But that's what makes markets so interesting, don't you think?
The market is open every day from early morning until late evening. Be prepared to bargain hard if you want to get a good deal on your purchases. Anyway, it's worth a visit if you're looking for an authentic Cambodian shopping experience.
9. River Boat Cruises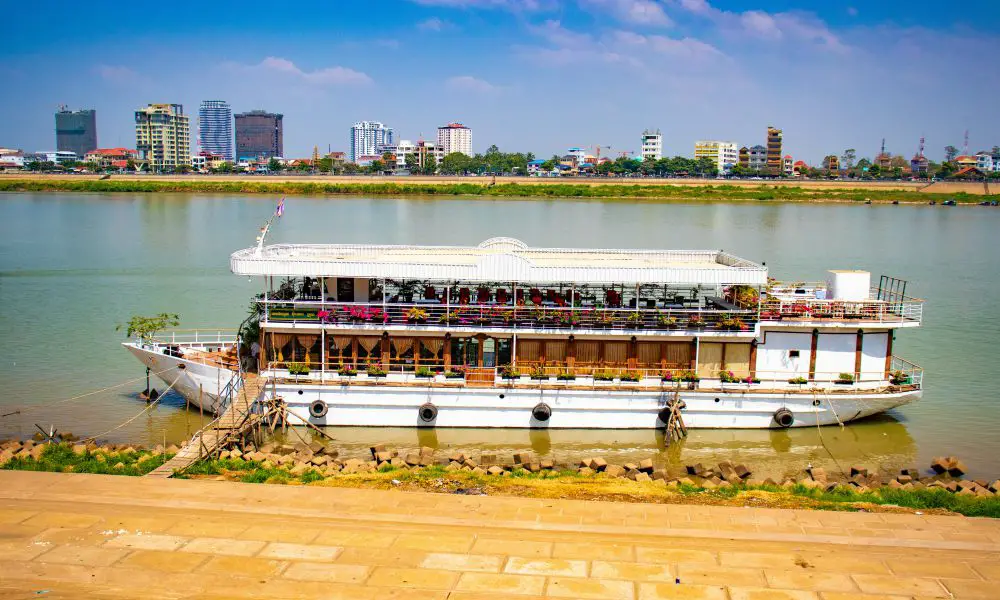 If you want a different way to see the city, then take a ​​trip on a riverboat cruise. This is one of the most interesting things to do in Phnom Penh as you not only see the city from a different perspective, but also get to learn about Cambodian culture and history.
The boat trip begins with a sightseeing tour of the Mekong River, also known as "the mother of all rivers," followed by the Tonle Sap Lake, where you can admire fisheries both from afar as well as from very close up. I have to recommend the boats used for these cruises as they are large and comfortable, with air-conditioning, private cabins, and comfortable seating.
Note that there are several companies that offer riverboat cruises in Phnom Penh, so it should not be difficult to find one that suits your needs and budget. Be sure to check out the reviews before making your decision, as not all companies offer the same quality of service.
Finally, the sunsets are particularly beautiful, as well as watching people move around (in much smaller boats) or waiting patiently in their homes to sell something.
10. Wat Ounalom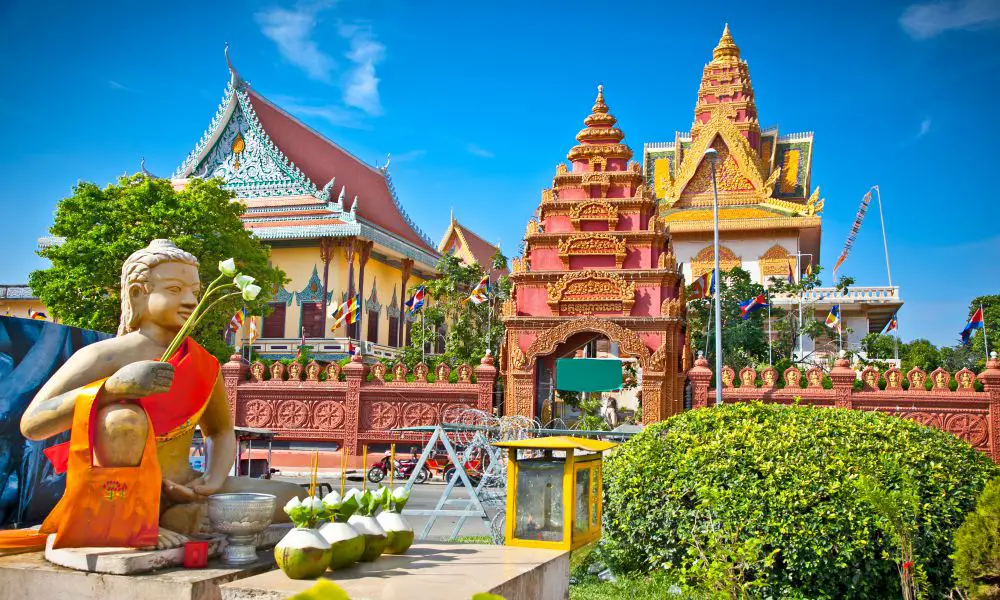 Wat Ounalom is the oldest and most important Buddhist temple in Phnom Penh. Today, it's still the main place of prayer for Cambodians, and it gives access to various religious ceremonies. The temple was built in 1443 but has been renovated several times since then. 
Today, it is still an important place for Buddhists where monks are educated, where prayer meetings are held, and where Cambodians go to make offerings. Visitors are welcome to observe the monks in meditation and chanting. There is also a museum where many historical artifacts can be seen.
The main highlight of this place for me was the large bronze statue of Buddha. It is said that it had been smashed to pieces by the Khmer Rouge before being reassembled. There are also several other impressive statues on the grounds that are quite interesting and worth seeing.
Even if you're not interested in Buddhism, Wat Ounalom is worth a visit for its architecture and historical value. In addition, it's one of the best tourist attractions in Phnom Penh.
11. Cambodian Living Arts Performance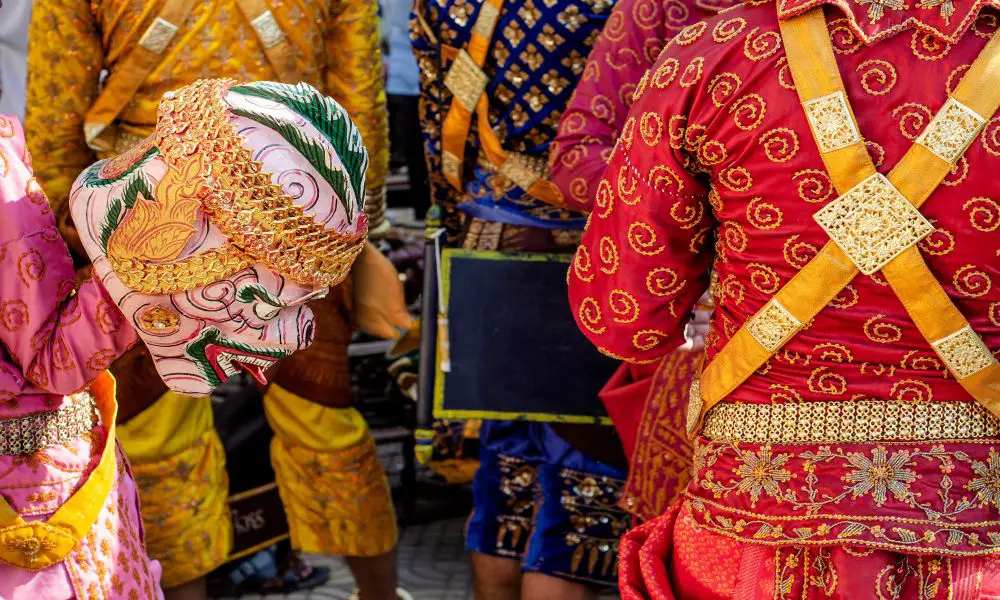 The Cambodian Living Arts Performance is, without a doubt, the top attraction in Phnom Penh. The show consists of traditional music, dance, and theater performances. It is a great opportunity to learn more about the history and culture of Cambodia.
What I found amazing about the performance is that it is not just a display of traditional dances and music. It also tells the story of the country and its people, from their ancient mythology to the struggles they have faced in more recent times.
The performers are all highly skilled in their art forms and use traditional instruments and costumes. I enjoyed the show and would highly recommend it to anyone visiting Phnom Penh. So if you are interested in learning about traditional Khmer culture or if you just want to see an enjoyable performance, I would definitely recommend the Cambodian Living Arts Performance.
In summary
So, where should you go if you're visiting Phnom Penh? I have given you a list of 11 top tourist attractions in Phnom Penh to use as a starting point for your own research. You can't go wrong with any of them because they are all fantastic destinations that will give you great memories, even if only one!