Iowa may not be the first place that comes to mind when you think of a great vacation destination, but it's actually one of the states with some great tourist attractions in America.
It's been a while since I was last in Iowa, but from what I know is that it's an absolutely incredible place. It's the perfect spot if you're looking to escape reality and embrace nature, as there is always something nearby for you. It has everything from beautiful beaches and lakes to fun theme parks and delicious food options. 
It's also an excellent spot for outdoor enthusiasts with plenty of hiking trails and wildlife preserves.
So, if you're looking for a new adventure on your next vacation, I've got a list of 12 Best Things to Do in Iowa City that I highly recommend while on your tour. Read on!
Best Things to Do in Iowa City
1. Explore the University of Iowa Campus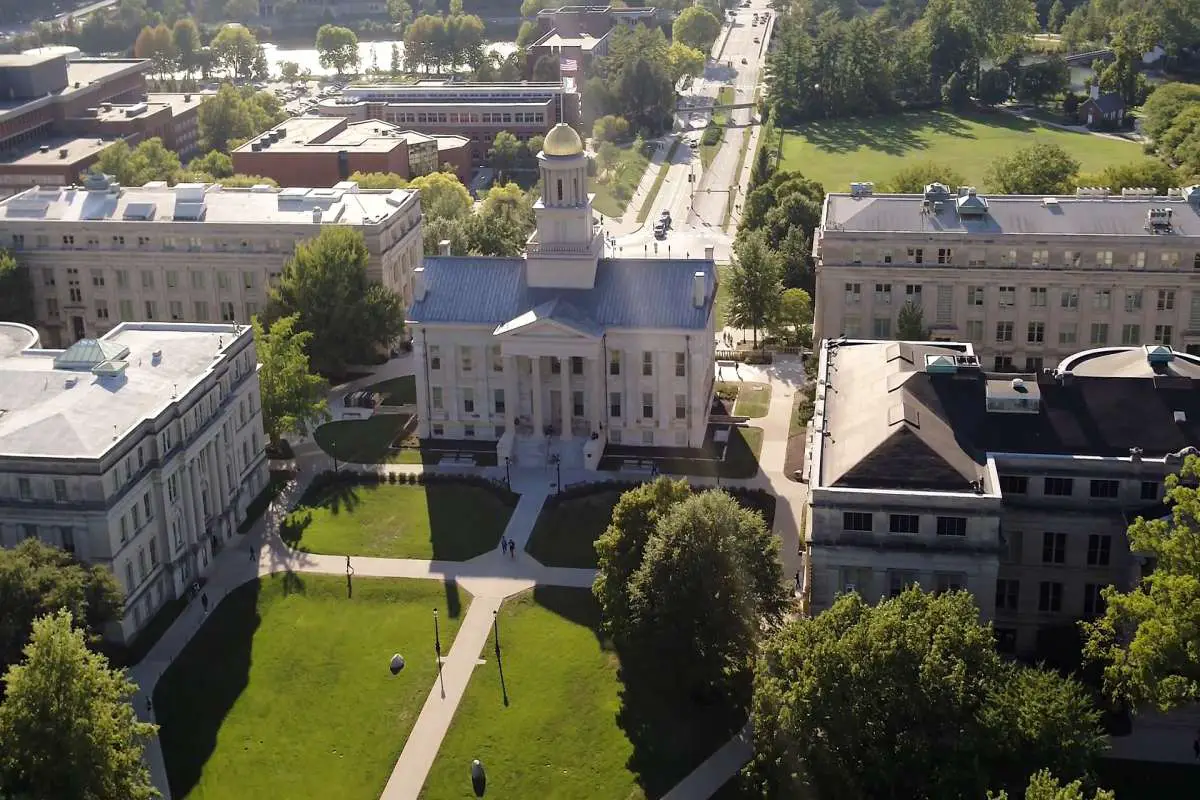 The University of Iowa is one of the state's largest universities, but it isn't without its charm. The campus is enormous, with well-manicured lawns and historic architecture to explore. There are public art displays, statues honoring various notable figures in American history, and historical monuments that are worth attention while strolling through the area.
One of my favorite things to do on campus was to simply walk among the dormitories. Each hall has its own distinct personality, typically reflecting the personalities inside its walls! Beyond this are architectural gems modern buildings representing different eras in university construction.
Of course, no visit to a college campus would be complete without checking out one of the sports arenas. The University Stadium is home to Hawkeye football games year-round. This is a popular place to tailgate, make noise, and cheer on the home team.
The University of Iowa Museum of Art is also worth exploring while you're here. The museum has over a thousand works ranging from American Modernism through contemporary art from Native American artists from across North America!
I really enjoyed my visits here. I love the area's university atmosphere and would definitely recommend adding it to your list of best things to do in Iowa City.  
2. Stand up Paddleboard at Terry Trueblood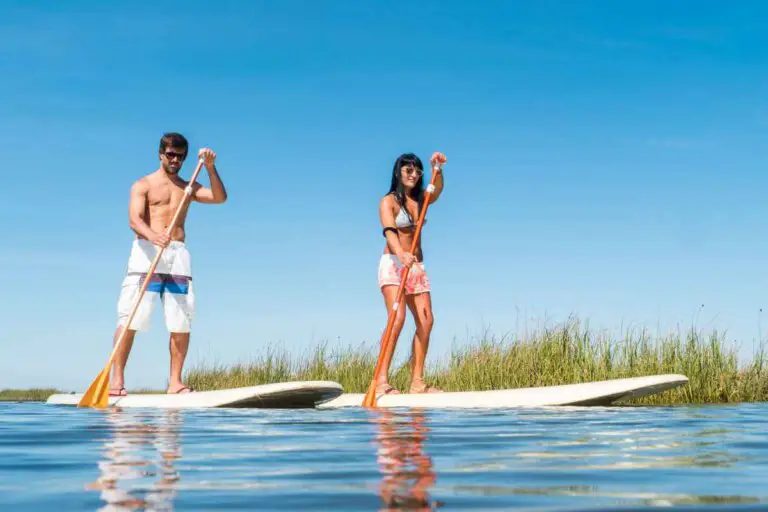 I decided it was time to try something new by going stand-up paddleboarding. This unique sport is growing in popularity around the world due to its accessibility, ease of learning, and interesting way to experience the water.
The waters at Terry Trueblood are calm and shallow enough that things should be fairly easy, even for someone who's never done anything like this before. But most things are done by following instructions. So, if you don't know how things work, you should ask. There is often someone nearby who can show you what to do the first time around.
Since I've been windsurfing and things like that in the past, it wasn't too difficult for me to get started after a quick check of the equipment. The staff here was very helpful in showing me where I could safely launch my board into the water. After that, things were mostly smooth sailing as I enjoyed the views around the reservoir.
So, if you're looking for things to do in Iowa City, I think Standup Paddleboarding at Terry Trueblood is one activity you can't miss!
3. Cheering on a Hawkeye Football Game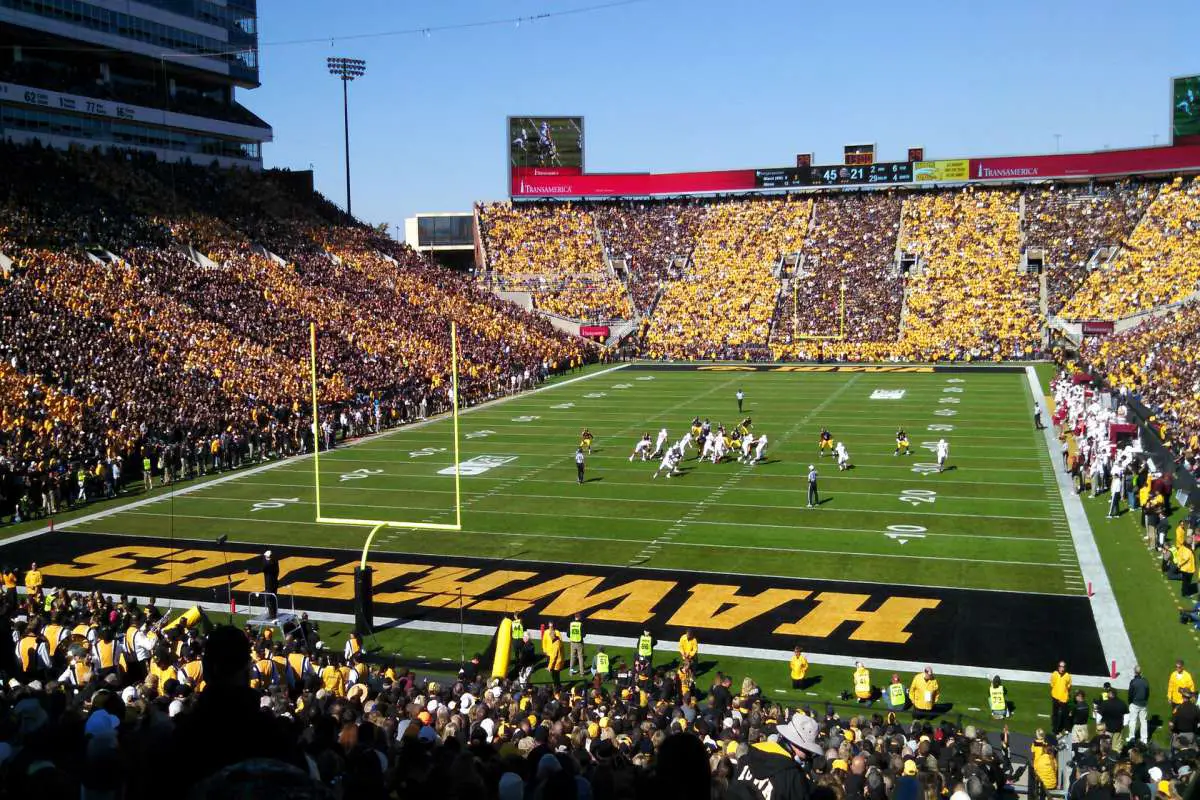 The University of Iowa has a long-standing tradition of creating some of the best football players in the state, if not some of the best in all of America. I had an opportunity to visit the University of Iowa Athletic complex in person, where I got to watch one football game. It was amazing to see just how many people showed up in support of their team, and they were very enthusiastic about it too!
I'm not much of a football fan myself, but it really is an experience like no other. There's nothing quite like feeling all that raw energy from the entire crowd. Even if things are not going their way, it never gets too crazy. The atmosphere is also something really amazing about Iowa football.
By the way, the excitement for Hawkeye games starts days before kickoff, with tailgating parties across campus and surrounding communities. Food and drinks are set up all over the place while students and fans alike get ready to cheer on their Hawks. Therefore, I suggest stopping by one of many tailgate parties for things like burgers or barbecue sandwiches slathered in homemade sauces.
After the game had ended for the day, I was surprised by how the town of Iowa City loves their Hawkeyes. The bars near campus were packed with fans wearing black and gold while band members celebrated all night long at local bars around downtown. So, if you want to have fun, attending a football game is one of the top things to do in Iowa City.
4. Amana Colonies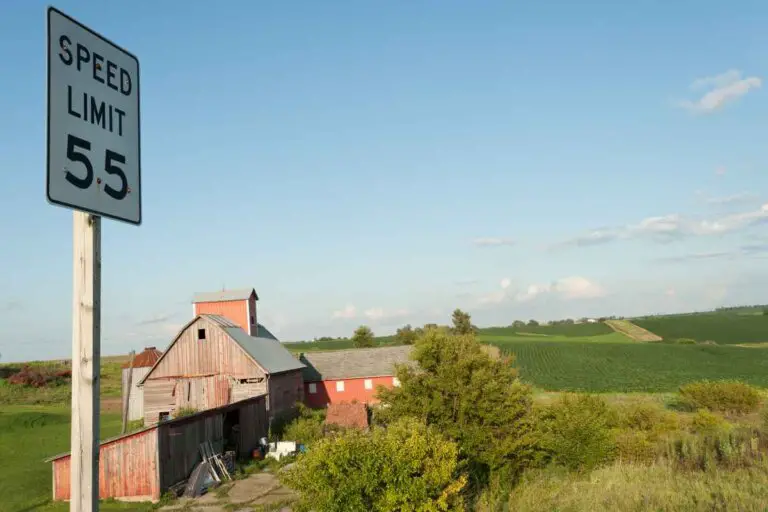 The Amana Colonies are a collection of seven villages in the United States that adhere to their German-American heritage. The colonies were founded by German Pietists from Europe who initially fled persecution from Poland and Prussia in the 1830s.
I started my tour here at the Amana Heritage Center, which details the religious and cultural history of the Amana community. It also includes an attached museum with displays on household appliances, farming equipment, arts and crafts, foods, clothing, and toys made by Amana residents throughout their history.
I continued my Amana tour with a stroll by the shops and craft studios in the village of Amana, which was settled in 1855. Here, I discovered many of my favorite things in Iowa handmade crafts made from local materials, home décor items you won't find anywhere else, and delicious baked goods.
I enjoyed visiting the Amana Colonies for its cultural heritage, unique shops, and great views of Iowa's countryside. So, if you are looking for the best things to do in Iowa, this attraction is well worth your time!
5. Exploring Iowa City Farmer's Market
The Iowa City Farmer's Market is a must-see and one of the best things to do in Iowa City. The market draws millions of visitors from all over the state for fresh produce, handmade goods, and entertainment.
In addition to local growers, there are also many artisan booths that sell homemade products like soaps or baked goods. Knitted items are also popular here as well as woodworks and other crafts. While you're here, be sure to stop by a food stand too.
During my tour here, I enjoyed walking around and tasting different foods. It's also a great way to find local treats for your family back home as well as gifts for friends who enjoy things like handmade soaps or lotions made with all-natural ingredients.
The market also provides a space for families with children where they can enjoy face painting or a magician performing tricks. The farmer's market hosts special events throughout the season, including yoga in the park and an annual raffle drawing where people can win items like restaurant gifts or free family passes to area museums.
I ended my visit here with plenty of ideas for recipes using seasonal fruit or vegetables as well as gift baskets full of locally made food items.
6. Catch a Show at Englert Theatre
The Englert Theatre first opened as a vaudeville house in 1912. Today, this historic theatre is a hub for performing arts and entertainment in the area and features both live music and theatrical events. It was recently renovated in 2000 and features some very impressive architecture inside as well as an impressive list of previous shows under its belt.
This beautiful old theatre had just the right levels of charm and quirk that I enjoy. It is very intimate, so any seat will get you right up close to the performers. It's also impressive that there are no bad spots in their general admission section since it comes at an affordable rate.
Since this was my first time attending an event here, I wasn't quite sure what to expect. I mean, an all-male improv show? Could this be fun or cheesy? Yes, the show was amazing, and it seemed like everyone involved in making the sketches was having a blast.
I could only stay for one of their two shows that night, but I definitely recommend checking out Englert Theatre if you're looking to experience something different on vacation. It's worth mentioning that drinks and snacks are available here as well, so it makes for a good "date" outing. Plus, there's even patio seating outside for food and drink before or after your event!
7. Visiting the Prairie Lights Bookstore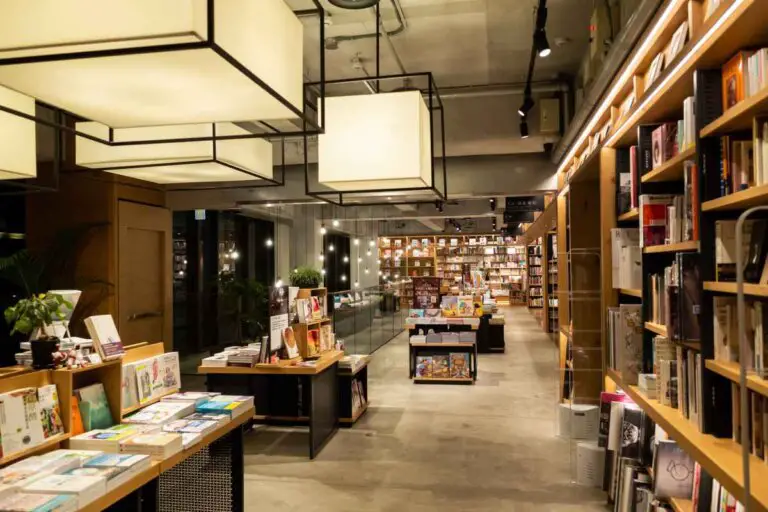 It's always fun to hit bookstores up on vacation because it can be such a relaxing atmosphere to wander around aimlessly, especially if you enjoy learning about other people's favorite reads or seeing what's popular or old-fashioned these days.
At first glance, I was pleased with how expansive this bookstore was: multiple floors and levels to explore! I enjoyed walking around and reading some interesting selections that caught my eye. There are things like bestsellers, classics, cookbooks, rare books (including things like first editions), foreign authors, children's literature, and more! The used books section features things that are very affordable while also offering things that can be found nowhere else.
The store also has a cafe with things like soups and sandwiches as well as an extensive tea menu. I enjoyed sitting at a table enjoying a cup of coffee while perusing the things around me. It was simply one of the best things to do in Iowa that reminded me why I love books so much!
Every bookstore experience is unique, but I definitely suggest checking out Prairie Lights for a fun way to spend an afternoon.
8. Spending the Day at the Coralville Reservoir
This is a great place to go for a day trip. The Coralville Dam was initially constructed as a flood control project.  But today, the area is most well-known for its recreational opportunities, such as biking and hiking trails, boating and fishing access points, picnic areas, and volleyball courts. There are even places to launch your own boat or canoe if you happen to have brought one along!
I got a chance to take things up a notch by going for mountain biking along the trails. Biking here was such an enjoyable experience that I would suggest it to anyone who loves running or is looking for new things to do this summer.
Being surrounded by such natural beauty made spending time at Coralville Reservoir worthwhile, especially if you're sick of the hustle and bustle of city life. Whether you're passing through or planning an afternoon escape from Iowa City, I'd definitely recommend stopping by if you enjoy boating and other great outdoors.
Surrounding areas are abundant with campgrounds, hotels, and restaurants for those who want to stay for a while or make a weekend out of things.
9. Explore the Old Capitol Museum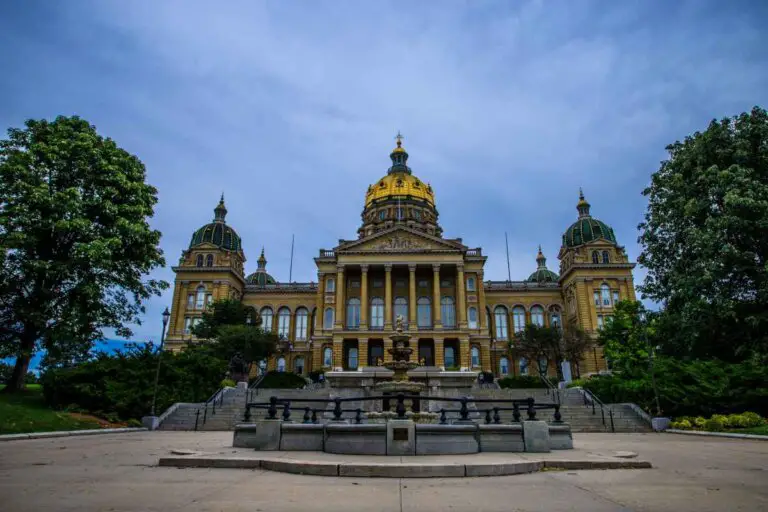 If you're a history buff, then visiting the Old Capitol Museum and State Historical Society is a must. This historic building was actually built in 1846 and served as Iowa's first state capitol building until 1857! It then served as the University of Iowa's main building until the 1930s, when it became home to the school administrative offices.
Today, this historic landmark has been restored into a museum where visitors can learn about things like early territorial days through art exhibits. And one of my favorite things here was seeing things like beautiful paintings depicting things like early statehood days or historical figures who played prominent roles in this community's history.
There were many interesting artifacts to see inside the beautifully restored rooms and suites. I also liked that there were interactive displays at times to make learning more fun and engaging. It was quite an expansive place, and I would've loved to have spent longer here because there was so much fascinating information to sift through!
So, be sure to include this place in your list of best things to do in Iowa City because it is one of the places that I found enjoying greatly. The staffs were friendly and knowledgeable, which made things more enjoyable.
10. Enjoying Downtown Iowa City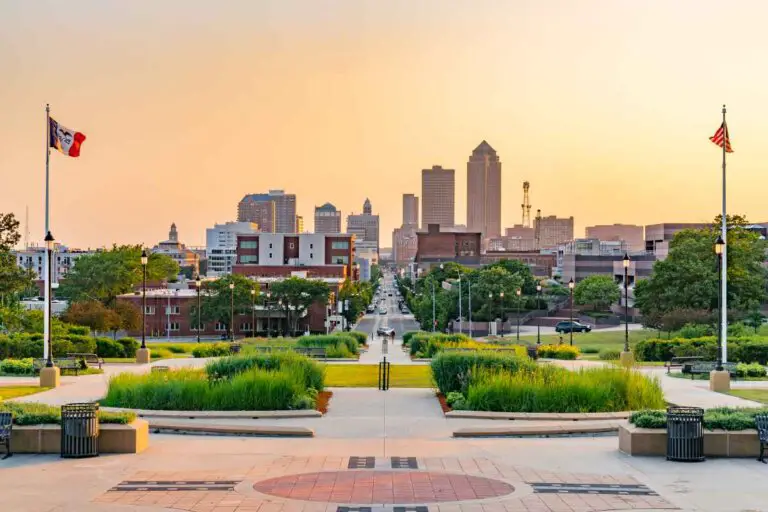 I was unsure what to expect when I arrived in Iowa City originally. This college town is a vibrant community with cultural and historical things to do. The downtown area is alive with the buzz of students and families who frequent shops and restaurants alike. Here, you'll find locally-owned businesses selling things like sweets and sandwiches while others offer things like jewelry or skincare products.
The Short's Burger & Shine offers up a variety of things for burger enthusiasts. The Iowa City food truck scene is also thriving, with trucks offering everything from pierogi to barbecue sandwiches.
The Iowa City Pedestrian Mall is a popular part of downtown Iowa City. This mall was originally an Old Capitol farmer's market. It has since become a carless open-air shopping district where people can enjoy things like window shopping or dining while listening to live music from street performers. Many merchants have permanent displays here, along with kiosks from area businesses selling things from hot chocolate to handmade jewelry.
I enjoyed walking around downtown during my visits. There are things to see on every block, whether it's a restaurant or inviting window displays. No matter what you're looking for, I am certain you'll find things to do in downtown Iowa City interesting and unique!
11. Hiking at Hickory Hill Park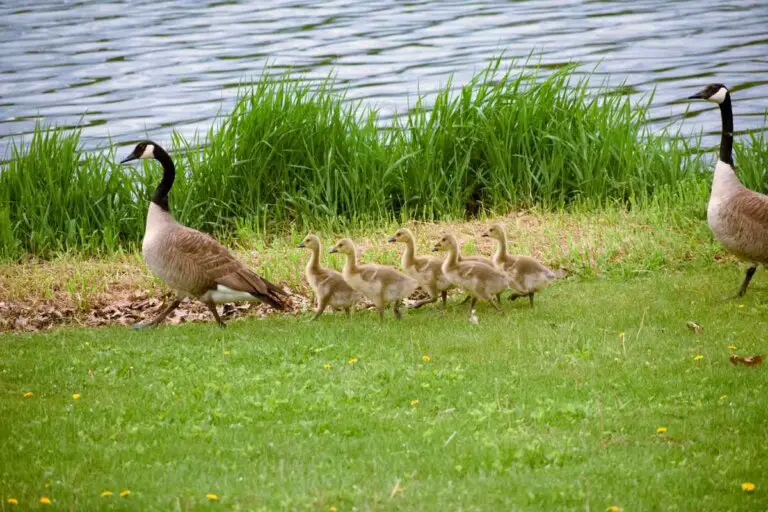 My next destination was Hickory Hill Park. This park features more than 2.5 miles of well-marked loops through some beautiful natural areas. I encountered a variety of trees, birds, and waterfowl as I trekked along creek beds or up rocky passages. These trails are ideal for mountain biking or trail running in addition to just enjoying a walk or jog around the scenic paths.
The tallgrass around Hickory Hill Park is home to some rare flora species. For those interested in learning about things like wildflowers and grasses, this is a fantastic place to get out of town for a day while still staying within driving distance of Iowa City.
Hickory Hill is also open to many outdoor events like races and charity walks. The park also hosts triathlons and even cycling races which offer up some added excitement to your visit. The good thing is that the park is open every day from sunrise to sunset, making it easy to visit anytime.
12. Visit Lake Macbride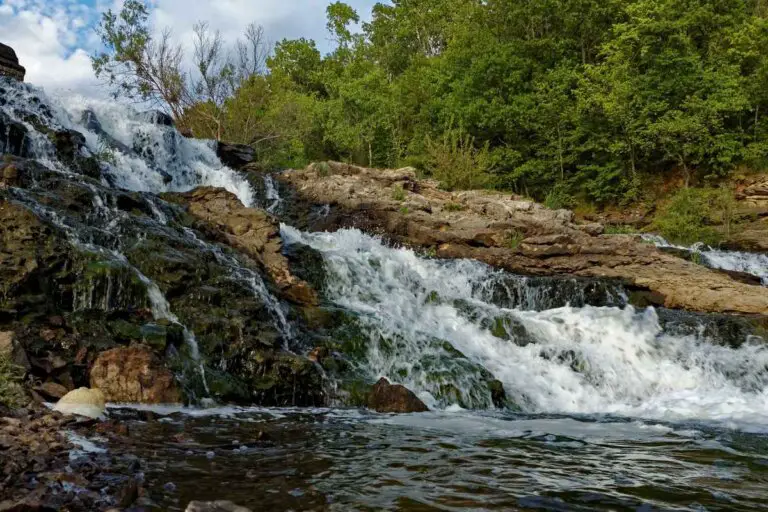 I wanted to get away from the crazy energy of downtown Iowa City to enjoy a few days hiking and relaxing. The Lake Macbride State Park was perfect for just that kind of escape.
Today, people flock here for outdoor recreation like boating, fishing, swimming, or hiking along its trails. There are several places along the lake offering things like camping sites, playgrounds, pavilions for parties or family reunions, and shelter houses with grills for picnics.
In addition, Lake Macbride State Park has over five miles of trails that allow you to explore things like scenic meadows and wooded areas inhabited by animals like deer and rabbits. Along the way, you'll find several viewpoints that highlight this landscape.
In addition to scenic sights, birders will find this park a rich source of avian biodiversity with sightings of different species of birds. Overall, I had a good time visiting Lake Macbride State Park and would recommend it to anyone looking for interesting things to do in Iowa City.
In summary
I hope this list of best things to do in Iowa City has inspired you! There are many things going on around the state, but these are the ones that really stick with me. Hopefully, it has given you some fun ideas for your next trip. And if there's anything else you want me to write about or any questions or comments on what I've done so far, just let me know. Happy travels and happy trails!