Pennsylvania is known for its great outdoors, and what better way to enjoy nature than by taking a weekend trip to one of the state's amazing parks or forests? There are also plenty of charming small towns and villages to explore, not to mention world-class cities like Philadelphia and Pittsburgh.
No matter what your interests are, there's a perfect Pennsylvania weekend getaway waiting for you. Here is a list of the 11 best weekend getaways in Pennsylvania that you need to explore. So pack your bags and get ready for some fun!
Best Weekend Getaways in Pennsylvania
1. Pittsburgh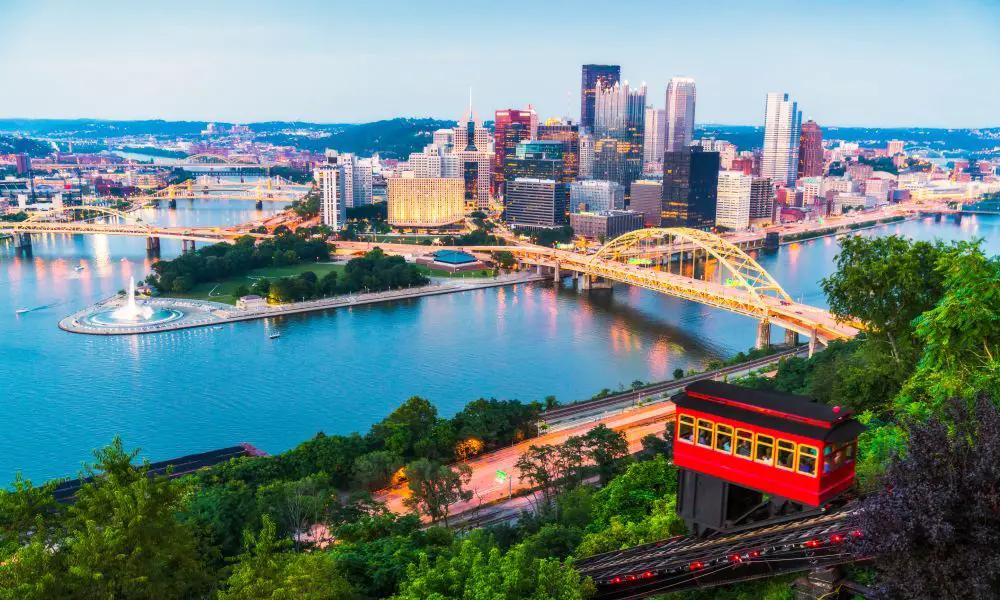 One of the best weekend getaways in Pennsylvania is Pittsburgh. This city has an interesting history that dates back to before the Revolution, and there are many interesting things for you to do here.
This city became pretty well-known after appearing in many Hollywood movies, including The Dark Knight Rises and Warrior. You can also find streets that are named after famous people who grew up here, like Andy Warhol. So it's not surprising why this place is one of the most visited places by tourists interested in American history.
You can go to the Strip District, which features tons of shops with cute gift items that you might want to buy as souvenirs. On the South Side, there are lots of bars and nightclubs if you're looking for some excitement.
As with most historical cities in America, there are usually museums where visitors can learn about what life was like in days gone by. There are also other attractions here like the PPG Place Fountain and The Andy Warhol Museum, which are definitely worth checking out if you have the chance. There are so many things to do in this place that it would take an entire day just to go through them all. So if you want to get away from the noise but still see something really interesting, then Pittsburgh is the place for you.
Read More: 14 Top-Rated Hiking Trails in Pennsylvania
2. Philadelphia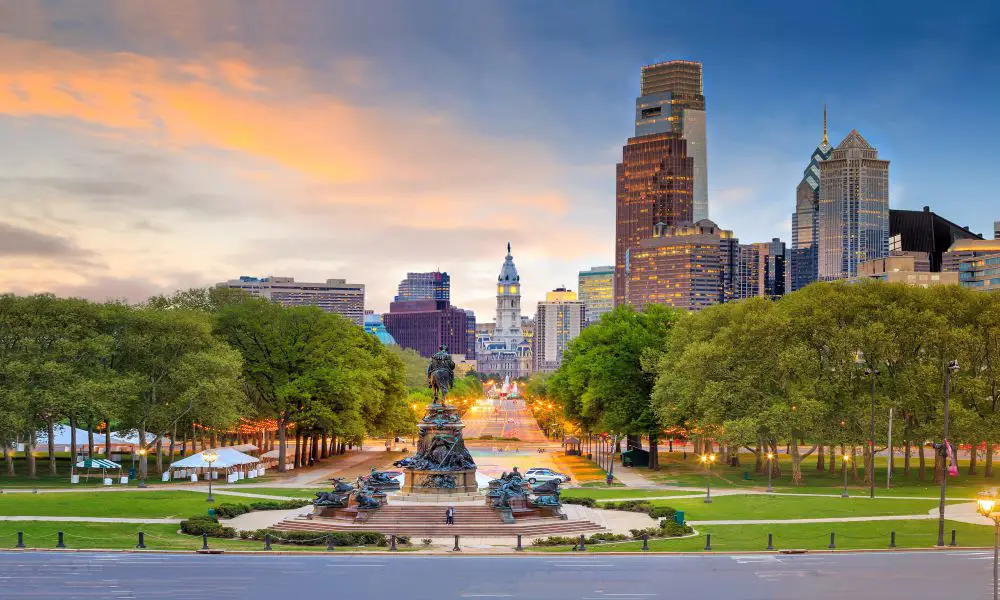 For a trip that's part historical and part modern, Philadelphia is definitely one of the most popular Weekend Getaways. This place has been around for hundreds of years, having been founded in 1682 by William Penn.
And when you're in this city, it'll be immediately clear why they call it the 'Birthplace of America.' Not only does it have many well-preserved colonial buildings from back then, but also there are several museums that will let you see what daily life was like during those times.
I particularly enjoyed visiting places such as the Liberty Bell Center and Independence Hall. From seeing these monuments to understanding more about how this country started, I felt much closer to American history. Another notable landmark is the Philadelphia Museum of Art, which holds many great sculptures inside it, including The Thinker by Rodin and an unreleased album cover design by none other than Jimi Hendrix.
But if you're more into outdoor activities, then I would say that visiting Fairmount Park might be right up your alley too. This large park is full of trails and bike paths, so it provides plenty of opportunities for people who want to exercise outdoors while taking in some scenic views. Plus, this city does have some pretty amazing food options throughout the area.
There are also tons of other attractions throughout the state that didn't make this list (which is way too long already), but they're still worth checking out at least once. For example, the Philadelphia Zoo. This zoo is for anyone who wants to see lions, elephants, and other wild animals up close. So no matter what kind of trip you decide to take, I'm sure you'll find something fun to do while exploring Pennsylvania.
3. Ohiopyle State Park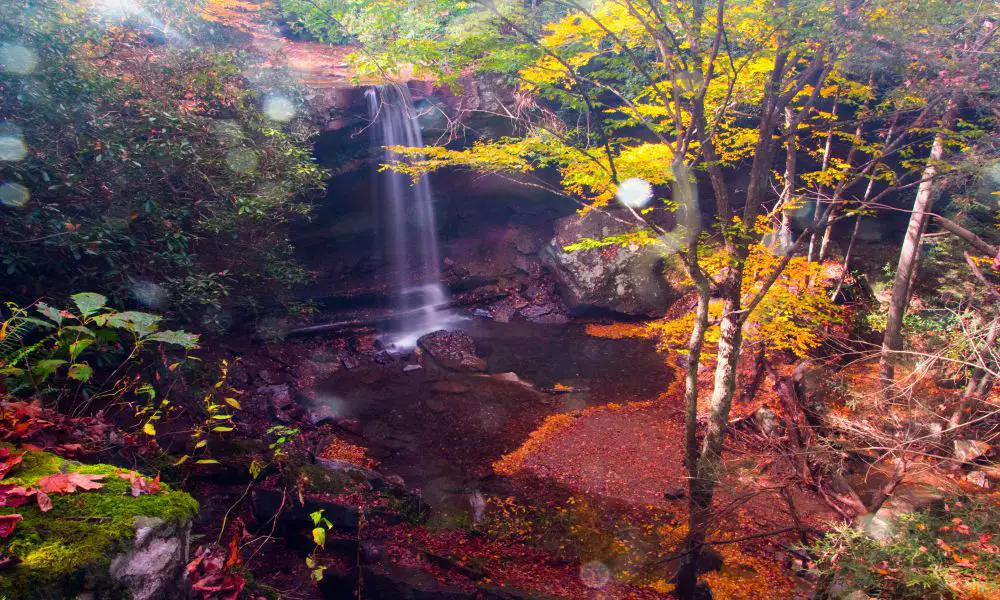 The Ohiopyle State Park is another one of the best weekend getaways in Pennsylvania that you can visit if you have a taste for adventure.
This particular state park has been receiving a lot of positive attention from tourists because it's filled with waterfalls, kayaking trails, and even some tubing runs. In fact, this place has been voted as "Best Swimming Hole" by USA Today, as well as one of the best places to visit in Pennsylvania. You really can't beat those kinds of reviews!
One thing that I absolutely loved about this state park was the sheer amount of activities that it offered. In addition to hiking trails and kayaking spots, there's even a zip line course at Ohiopyle where you can go through some high-action adventures.
But what made everything so much better was the fact that it's located right by the Youghiogheny River. This makes an excellent spot for canoeing or kayaking. A lot of people might think that it would be difficult to navigate these waters due to some rocks sticking out of certain parts of the river, but the truth is that it's actually a lot of fun to ride through these waters. So no matter what type of water adventure you'd like to try out, there will definitely be an option for you here.
Read More: 14 Top-Rated Attractions & Things to Do in Harrisburg, PA
4. Lancaster County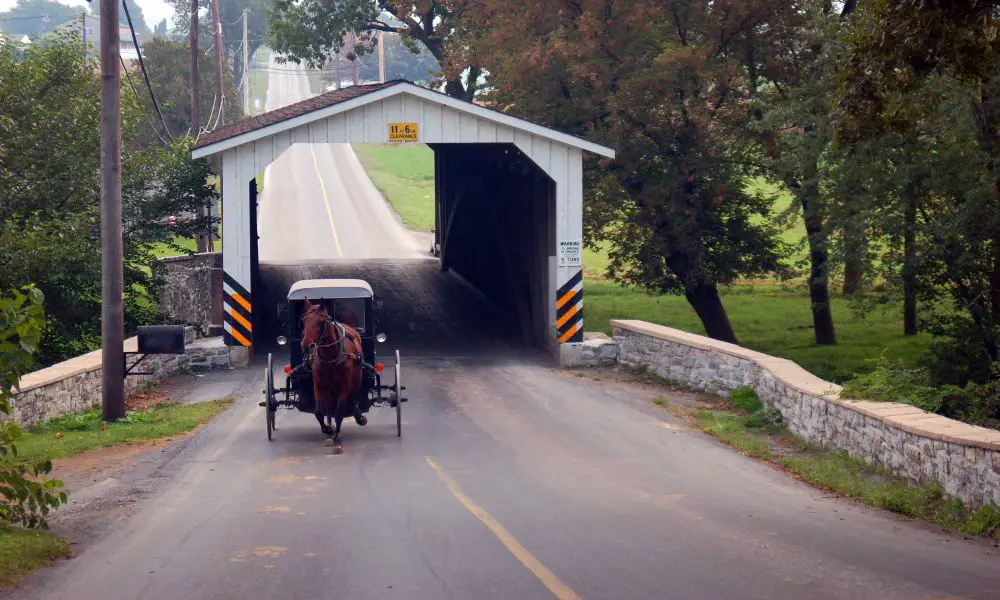 If you want to go somewhere where you can relax, look at Amish buggies, and feel like you're in a different world, then Lancaster County is definitely the place for you. People have come here for centuries just to learn about the culture that has been preserved for centuries, which is why it's regarded as one of the top attractions in Pennsylvania.
One thing I love about this area is how it feels so much more laidback compared to other parts of America. This feeling might be because of the lack of skyscrapers or malls.
Take a tour to the Sturgis Pretzel House, an old-fashioned candy store that makes some of the best snacks imaginable. And just walking around historic downtown Lancaster can be quite relaxing. Since there aren't many cars around here, you get to truly appreciate nature since it's not hidden by flashing billboards or honking horns.
Plus, there are also countless museums where you can learn about local history. For example, Mennonite Information Center has exhibits that not only showcase the history of this religious community. And if you feel like checking out something more old-fashioned, then The Fulton Opera House is where live plays and stage shows are performed.
And there's nothing like enjoying the beauty of nature from above with the U.S. Hot Air Balloon Team. Here, you have a chance to see the picturesque landscape and get some nice aerial shots. I definitely recommend this place for everyone, because it's just something you have to experience for yourself!
Something else I recommend doing if you happen to visit this location is shopping at Lancaster Central Market, which is where you can get lots of handmade goods that were made by the Amish themselves.
So if you're looking for somewhere where you won't run out of things to do, this is one of the best options for weekend getaways in Pennsylvania.
5. Gettysburg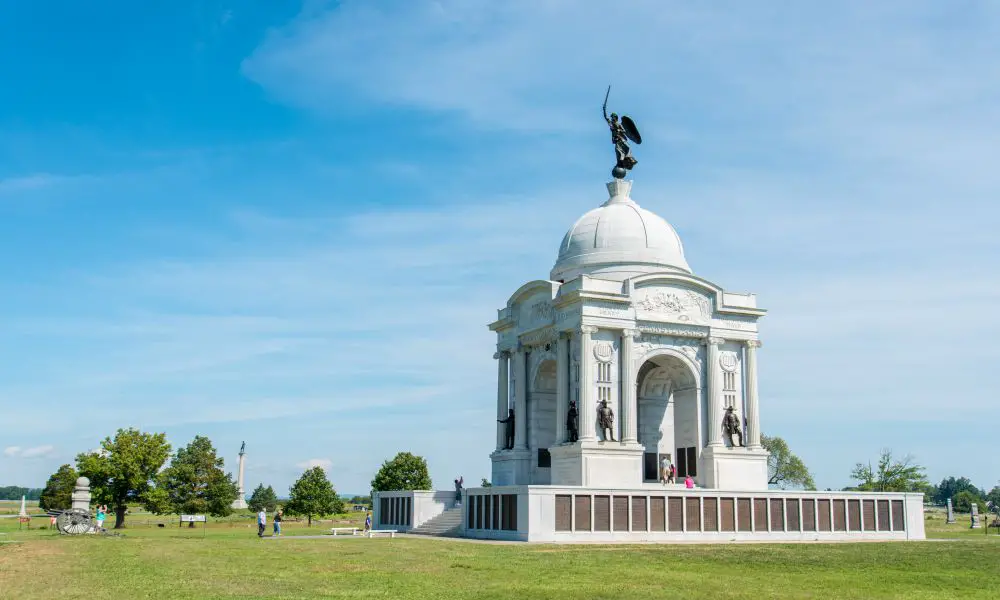 For a trip that's more historical, you should definitely visit the city of Gettysburg. This is where one of the most important battles during the American Civil War took place back in 1863, so it's no wonder why this became an instant landmark.
To learn about this battle, you can start off by going around the Gettysburg National Military Park. This park is filled with monuments and statues of famous figures from history. If nothing else, it's a convenient way for learning about the basics of the Civil War.
For those who want to spend their time in more recreational ways, there's always the Gettysburg Ghost Tours. This tour will take you around town and show you where some of these spooky encounters have taken place. It's a nice way to rub elbows with history if nothing else.
And for another fun trip, you can try visiting some of the waterfalls in Gettysburg. This is a nice way to relax, and there are even some guided trips that will show you where these falls are located. So it's worth checking out if you want to go on a short trip with your family or friends.
Read More: 14 Top-Rated Tourist Attractions in Pennsylvania
6. Allegheny National Forest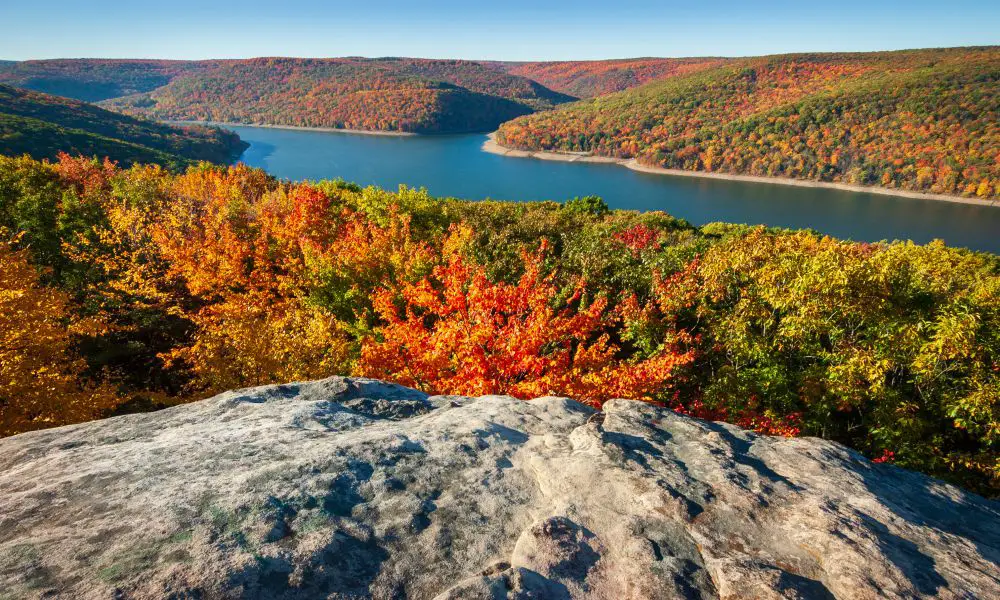 If you want to take a long weekend and explore the wilderness, then Allegheny National Forest is one of the best weekend getaways in Pennsylvania that money can buy. This national forest features some great trails for hiking and biking, as well as plenty of spots to go fishing or camp out.
One of the most popular spots here is the Allegheny River, where you can go fishing, wading through shallow waters, and even rent a boat to cruise around the area. Another great activity to enjoy here is ATV riding, where you can go on a trail ride to nowhere in particular and enjoy the sights along the way.
As far as camping goes, this is definitely one of the most popular places among campers from all over America. There are campsites everywhere, along with some cabins where people seem to live year-round.
So if you want to get away from your fast-paced life for a bit while being able to experience nature at its finest, then Allegheny National Forest is an excellent place to visit.
7. Harrisburg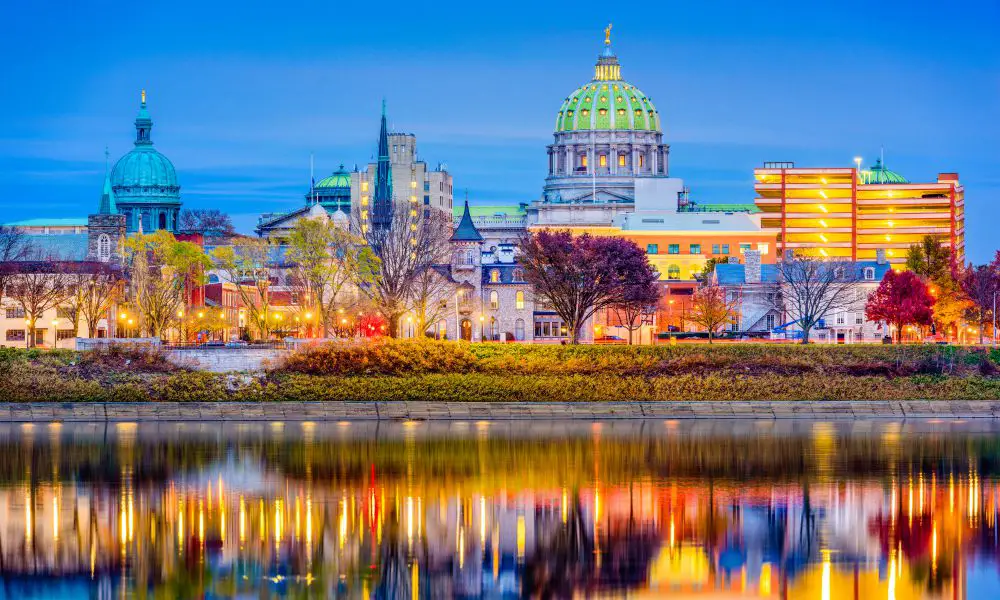 For those people who want to spend time with modern amenities, then Harrisburg might be one of the best Weekend Getaways in Pennsylvania. This city is at the center of Pennsylvania's Capital Region and has many attractions that everyone will love.
One of the favorite places here is The State Capitol Building, built in 1906 and modeled after St. Peter's Basilica in Rome, and some people refer to it as "Little Rome." Another one of these places is The State Museum of Pennsylvania, which has a wide variety of exhibits that are sure to keep you busy for at least half a day. It's also worth mentioning that this museum has an IMAX theater, so it's pretty much like visiting two different attractions in one visit.
Another popular attraction in this area is Whitaker Center for Science and Arts because it provides theater shows and guided tours about historical sites. Other places worth checking out include National Civil War Museum, touring the City Island, enjoying nature at Wildwood Park, and more.
Overall, Harrisburg is a great Weekend Getaway for anyone who wants to experience the best of modern and historical attractions. It's definitely worth checking out if you have some time next weekend.
8. Hershey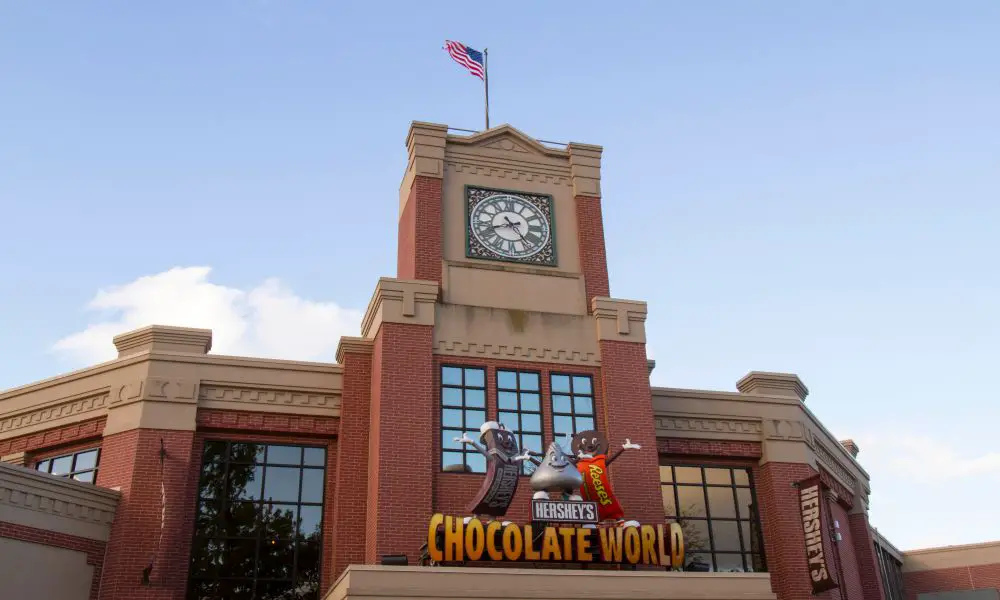 For a more family-oriented district, there's nothing better than going to Hershey, Pennsylvania. It is known as the Sweetest Place on Earth because of its massive chocolate factory and amusement park.
There isn't a day when you can't go to this amusement park due to inclement weather. In fact, many people would rather ride roller coasters all year round. And for this reason alone, it makes Hershey one of the best places in Pennsylvania if you're looking for something fun to do during your weekend.
Aside from their amusement park, Hershey is also known for its famous treats like chocolate bars and candies (which they make in-house. Taking one of their factory tours would be the best idea because you can see everything firsthand instead of just watching YouTube videos about it afterward.
For people looking for something more laid back, Hersheypark has plenty of picnic areas with tables where you can sit down and eat lunch or dinner after spending the whole day riding roller coasters and other rides.
Overall, Hershey should definitely be on anyone's list of Weekend Getaways in Pennsylvania because there are so many things that you can do here. Whether it's seeing how chocolate is made or riding a roller coaster until your eyes pop out, you'll have a blast no matter what.
9. Pocono Mountains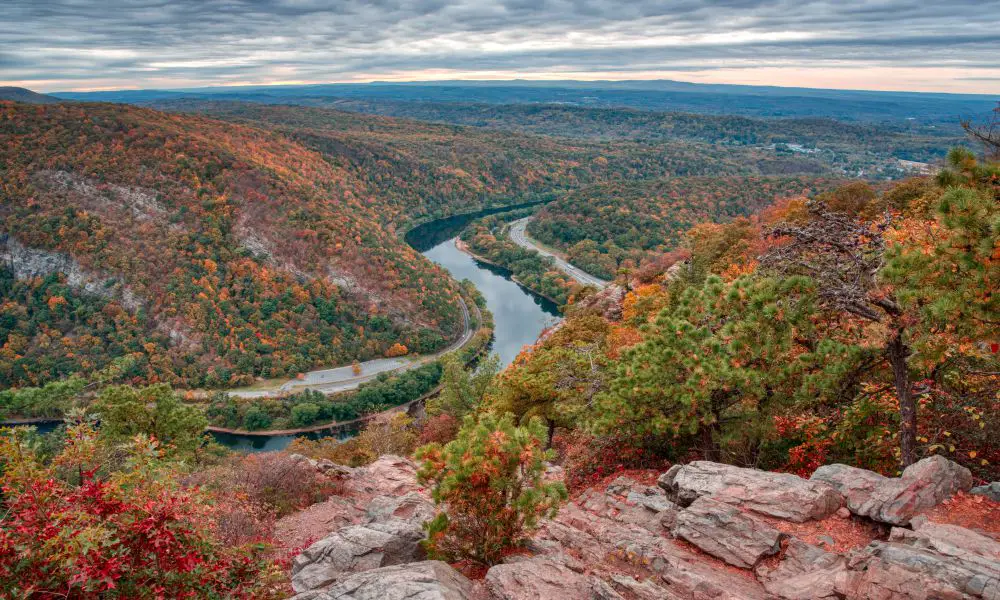 If you're looking for one of the best Weekend Getaways in Pennsylvania, then check out the Pocono Mountains. This place is actually considered to be one of the top places in the world for beautiful hiking trails. There are plenty of trails here where you can go off into nature and just relax, especially during the fall season when all of the leaves are turning color.
You can go horseback riding if you want to try something really different from what you do at home. There are also rafting opportunities here, with trips for all levels of experience. And there's even a zip line course where you get to fly and zip down the mountain like a bird.
This mountain range also has a few ski resorts that you can visit and play some winter sports like skiing or snowboarding to your heart's content. And if you're not much of an outdoor person and prefer something quieter, then you can visit Lake Wallenpaupack. Here you can enjoy fishing, boating and camping activities.
So if you're looking for a quiet but exciting weekend getaway, then this is the place to go!
10. Presque Isle State Park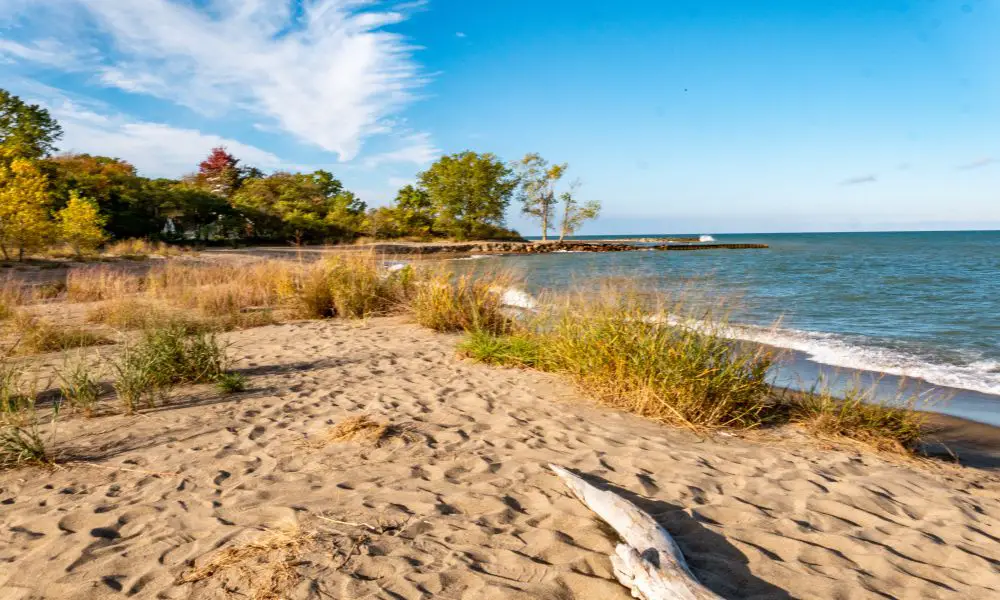 If you like the ocean, then Presque Isle State Park is an excellent choice. Located near Erie, you can easily spend your entire weekend exploring this beautiful coastline. If you're a fan of fishing or kayaking, then this would be a great place to visit because there's plenty of water that's fit for various activities.
With both summer and winter being popular times for coming here, Presque Isle has plenty of things to do all year round. In the wintertime, you can go ice-skating on a frozen lake or have fun skiing down one of the slopes.
Another thing that makes this place stand out is Presque Isle Lighthouse, built in 1872. It is still very beautiful and worth stopping by to see. Plus, it's not just a regular lighthouse. They do offer tours so you can learn more about its history and some of the other facts surrounding this structure.
So if you're looking for less crowded and more relaxing weekend getaways in Pennsylvania, this should be your top choice. So why not go out and enjoy what nature has for us today? After all, we only live once.
11. Lehigh Valley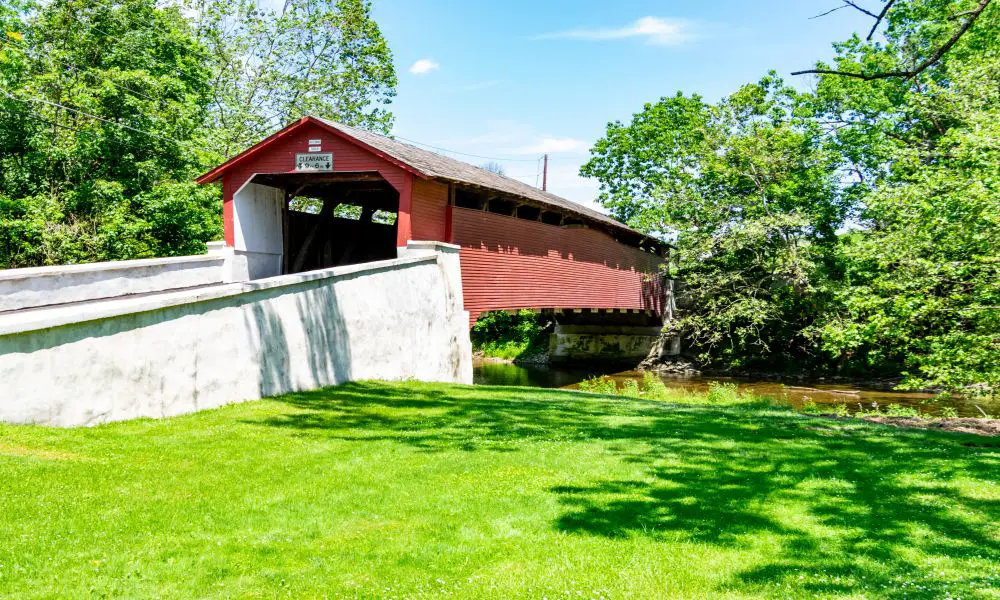 If you're looking for something closer to metropolitan areas, consider Lehigh Valley as one of the best weekend getaways in Pennsylvania.
One of the best areas that I highly recommend visiting is Da Vinci Science Center. It's a great way to spend some time with your family while also learning something new. The technology here is quite amazing, and you can even make your own video game or learn about how different materials are created.
Another great area is Bethlehem's Historic District, where there are plenty of shops and restaurants for shoppers or foodies alike. And along with the Lehigh Canal, you can definitely spend a lot of time exploring this area and its many attractions.
Overall, it is very easy for people to enjoy their time in the Lehigh Valley because it has something for everyone. I would most certainly recommend coming here if you're ever in the mood for outdoor activities or if you feel like going on an adventure through some historic buildings and waterways.
In summary
These are some of the best weekend getaways in Pennsylvania. And as you can see, there are so many things that you can do in these places that it would be impossible for me to list them all here. So why not take a trip soon? You won't regret it!