I had always wondered what it would be like to see the world. I wanted to travel and experience new cultures, but never had the time or money for it.
After my first big break in life, I took a two-year trip around the globe with no plans other than to come home after two years. And during my trip, I was fortunate enough to visit the 7 natural wonders of the world.
One thing I've learned is that these places are so unique and different from one another, it's hard to pick a favorite!
Some may argue that they can't be compared, but if you're looking for an adventure or someplace new to explore, here are seven wonders of nature worth seeing in person.
 Important: These are not in any particular order because they are all amazing.
Seven Natural Wonders of The World
1. The Grand Canyon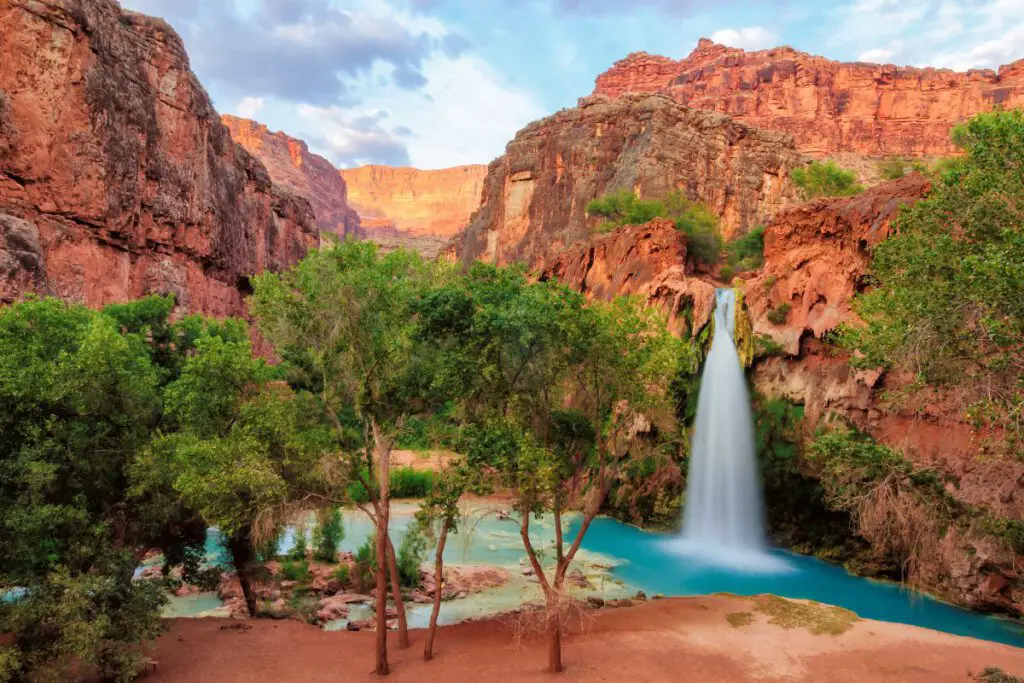 I have visited the Grand Canyon twice in my life. The first time, I was surprised by the vastness of this place. It is no wonder that many people who visit this natural attraction are moved to tears upon seeing such grandeur and beauty.
Great stretches of multi-colored rock formations define the landscape in the Grand Canyon area, which consists of sedimentary rocks formed in water millions of years ago! Composed of four distinct regions, hikers can choose from an extensive network of trails to explore deeper into the canyon's natural secrets. The North Rim has a more rustic feel than its southern counterpart, and it is not as crowded with visitors making it a good choice for those wanting more peace and quiet.
To get a more in-depth view of the geography of this huge feature, you should consider taking a guided tour down into the canyon so that way you can learn about how it was formed and all sorts of interesting facts.
The Grand Canyon is definitely one natural phenomenon that you should try and experience for yourself. It's kind of like trying to visit all-natural wonders of the world in one place.
Finally, it is said that you have not seen the Grand Canyon until you have hiked it. If you are short on time, then I recommend taking flightseeing tours over the canyon, which allow you to enjoy the natural wonder from several different angles.
2. The Northern Lights: Aurora Borealis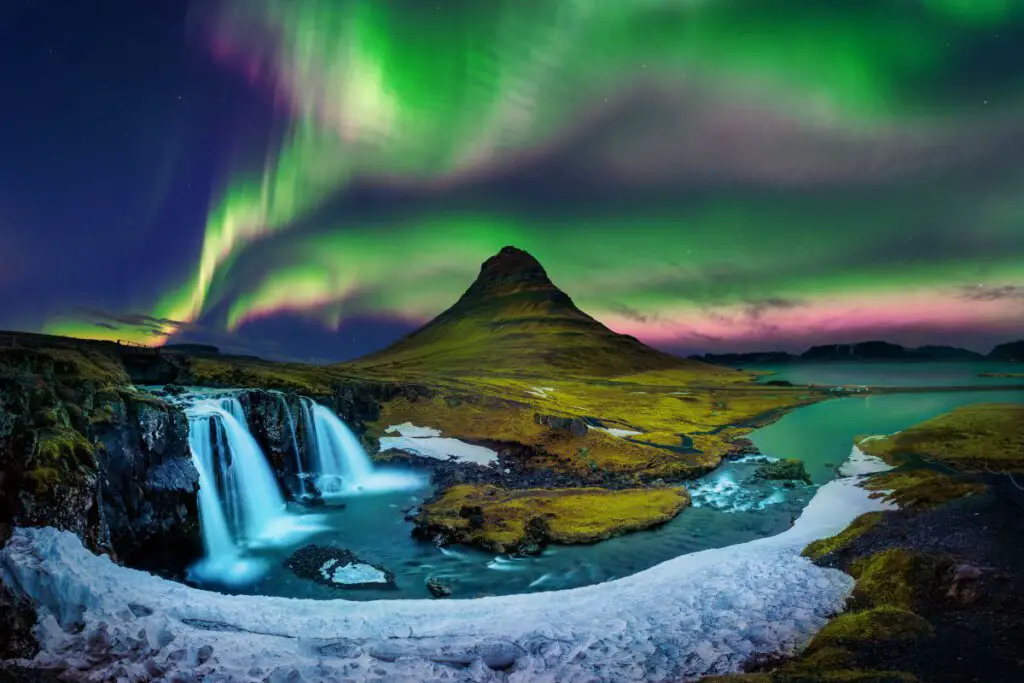 The natural phenomenon that is the Northern Lights makes me shiver with anticipation every time I think about it. What captures my imagination is the sharp contrast between these wonders of nature and the dark night sky, complete with stars and sometimes even a bright moon.
The Northern lights is one natural phenomenon that many people want to experience in their lifetime. I remember seeing images of the aurora borealis over TV and thinking about how awesome it would be to witness this natural phenomenon with my own eyes. It definitely made me feel like traveling so I could catch a glimpse of amazing "dancing lights" when they happen!
You can spot this natural wonder from anywhere outside, where it is dark enough for you to enjoy the night sky. When they take place, you should make sure that you are outside and looking up at the sky above! Keep your eyes peeled, and you might be lucky to get a glimpse of this phenomenon!
If photographing natural wonders of the world is something that interests you, then you will definitely want to try and get great photos of the aurora borealis once you spot it. This requires patience, but if your pictures come out well enough, these spectacular images can serve as reminders for years to come!
I know for me, I would not mind having beautiful images of wonders nature such as this one hanging around my house, so they remind me of all the wonders I have seen in my lifetime!
3. Victoria Falls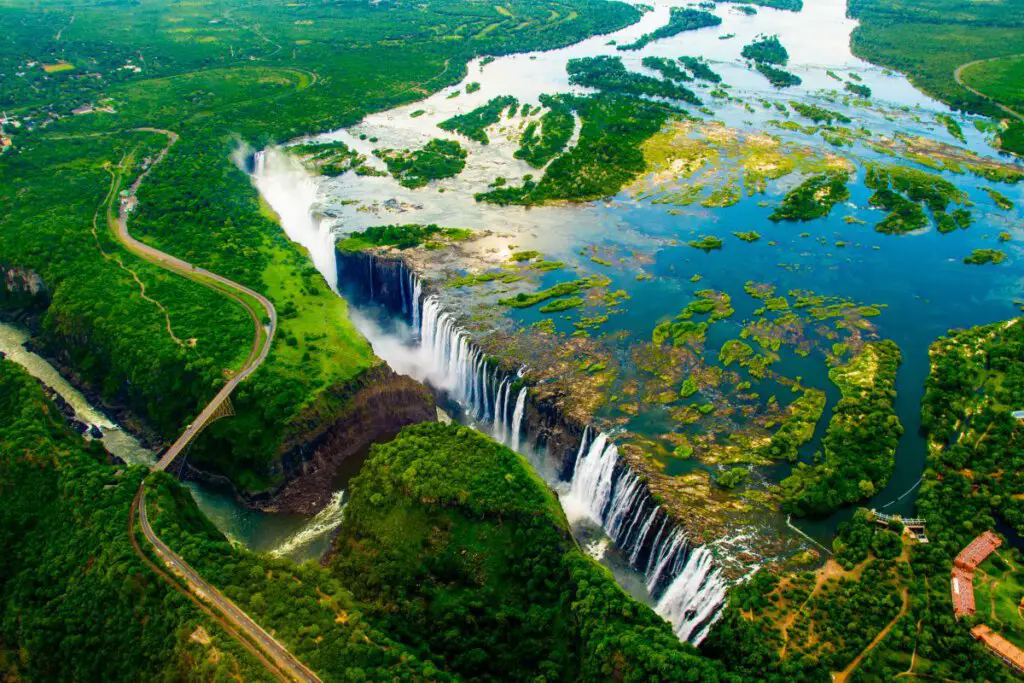 A natural phenomenon that is absolutely breathtaking to watch, Victoria Falls has enthralled both locals and tourists alike for years. The amazing sight of the natural 'smoke' which comes from this natural wonder is definitely something worth seeing in person!
I had heard about Victoria Falls in Africa before, but I wasn't really sure how it looked. When I went to do some research about it, Victoria Falls happened to be one of the top natural wonders in Africa. At first, I thought it was interesting how there were falls in both Asia and in Africa. But when I looked at them in more detail, there are definitely some differences between them.
The Zambezi River starts its journey under the massive Victoria Falls. It continues on through Zambia, Zimbabwe, and Botswana. It was named after Queen Victoria by David Livingstone, an explorer who is said to have seen this natural phenomenon for the first time in 1855.
You can view these falls from above, or you can get onto the water below, where you are able to experience the natural beauty of both Zimbabwe and Zambia at once. Getting up close and personal with this fall will allow you to get a greater appreciation of its beauty. I recommend it to anyone who is planning a safari or traveling to Africa.
4. Harbor of Rio de Janeiro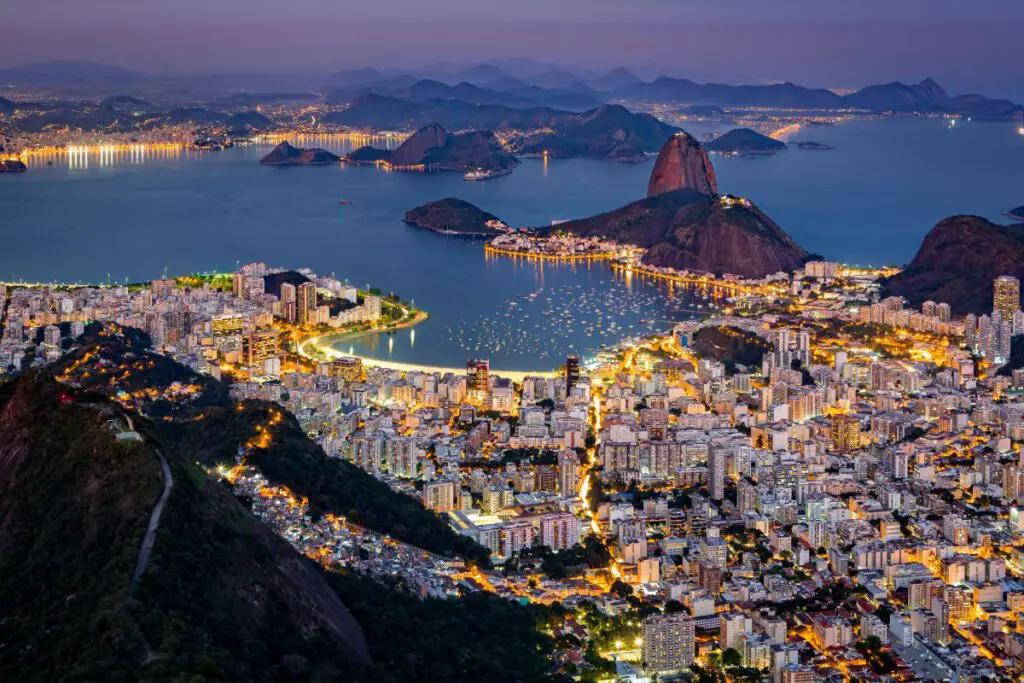 I visited the harbor of Rio de Janeiro in Brazil. I was pleasantly surprised by the beauty and romance that this city has to offer. Surrounded by high peaks, it is no wonder that this location has been turned into a romantic getaway for many couples who wish to enjoy some peace and quiet together.
The harbor of Rio de Janeiro is one place where you can marvel at nature. Made up of numerous islands with different types of homes and buildings, there is something fun and interesting in store for everyone in this area. Located right in front of Sugarloaf Mountain, the main island consists of several historic buildings, including Forte Duque de Caxias, which also serves as an art museum.
The harbor also has numerous beaches, which are always packed with people enjoying the sun and water. I recommend taking a relaxing boat ride around all of these islands to get a better view of everything that is there in store for you.
To get an even closer look at the beauty of the harbor, I would highly recommend going on one of those romantic sunset cruises that leave every evening from various piers in the area! As you enjoy your dinner under the stars while watching boats sail by, it will quickly become apparent to you why Rio de Janeiro is regarded as one of the most romantic places in Brazil!
What makes it even better is that there is no entrance fee for this attraction which means that you can enjoy it without having to worry about spending a lot of money.
Last but definitely not least, if you are thinking about proposing to your sweetheart in Rio de Janeiro, then I highly recommend taking them on one of the boat tours around the harbor area. Here, you will be able to see everything this beautiful city has to offer up close and personal! This way, you will have plenty of photo memories to cherish whenever you want to remember what made it all possible.
Rio de Janeiro truly is an amazing place where you can easily make many wonderful memories with the people who matter most to you!
5. Paricutin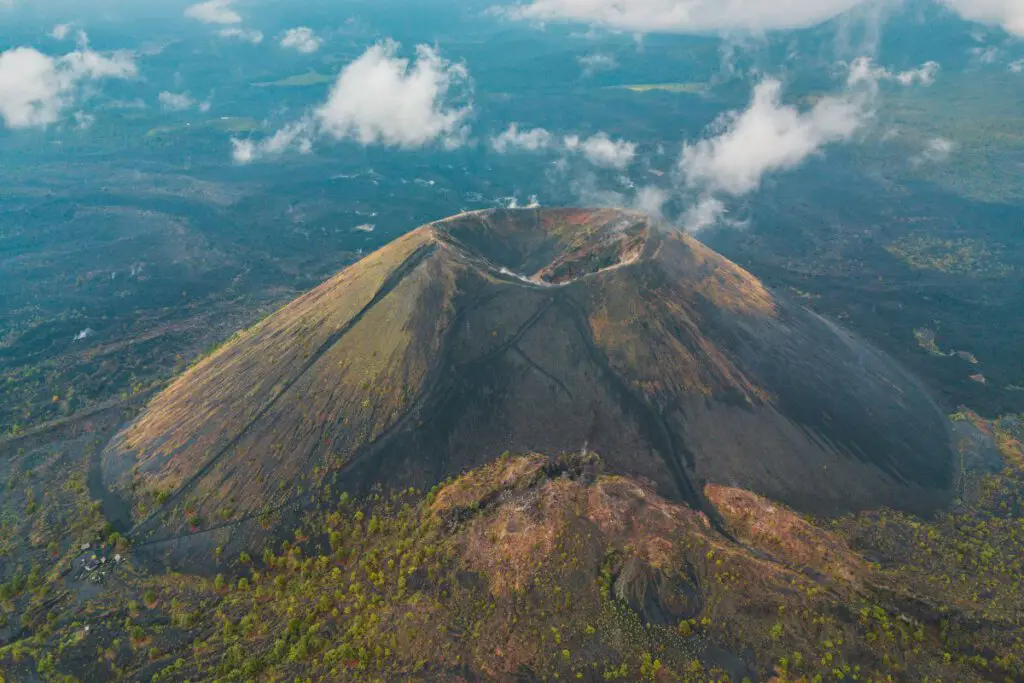 Paricutin Volcano is a young volcano that came into existence in 1943. The dormant volcano Paricutin erupted without warning and grew into the world's third-largest volcano within just six years. The eruption, which was named after the nearby village, buried it, along with other nearby villages, under lava, ash, and rocks.
You can visit this spectacular site today to get up close and personal with the Paricutin at El Malpais National Monument, which preserves the area surrounding Mexico's youngest volcano.
The people who lived on these islands were relocated by authorities after their homes were destroyed by pyroclastic flows during the eruption. Many of them were farmers who did not want to leave their homes, so they moved back after the eruption. Eventually, the government relocated them again because of recurring volcanic activity.
The Paricutin volcano is part of an extensive volcanic region known as Michoacán-Guanajuato that was formed by over 300 individual volcanoes. The rise and fall of this area is responsible for forming mineral deposits like silver which were mined during pre-Columbian times!
This natural attraction will definitely be something right out of science fiction if you ever get to see it with your own eyes. Natural wonders of the world like this are something I wish everyone could experience at least once in their lifetime. That way, no one can say that they've never seen anything like it!
6. Mt Everest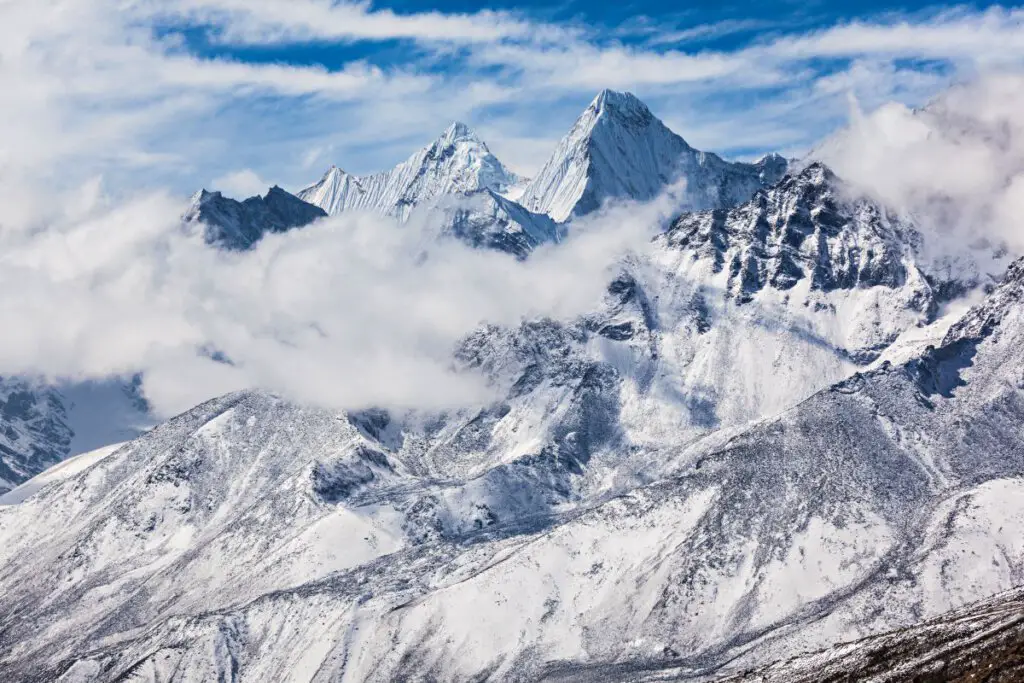 I always wanted to visit Mount Everest since I was a child. It seemed like something that you had to do before you die because it is such a thing that you would hear about in books and on TV.
Mount Everest is the tallest mountain on Earth, having a height of 29,028 feet (8,848 meters). It lies on the border of Nepal and China in Asia.
At one time, it was believed that if you are able to climb this huge mountain, you are considered to have achieved spiritual enlightenment. However, with so many people climbing up nowadays, it has lost its appeal as being an esoteric journey into personal development.
Mount Everest tends to be very dangerous because the air becomes thinner the higher up you go, which makes it harder for people to breathe. At certain points, you can experience something called "the death zone," where even experienced hikers will have serious problems staying alive due to lack of oxygen! Because of this problem, special provisions need to be taken where people set up camps on the mountain with additional oxygen tanks.
One of the major attractions about climbing Everest is that you can see amazing views of all four surrounding snow-capped peaks, which are known as the "eight great sights." This includes Everest's two neighbors Lhotse and Nuptse (which are connected by a high ridge), along with Makalu in the distance to the east.
It would take around thirty days if you were just able to climb this mountain. But many people who climb Everest stay at base camp, making it an extra ten days before returning back down again. Many mountaineers have died trying to scale this huge mountain, so it takes serious commitment in order to achieve success.
7. Great Barrier Reef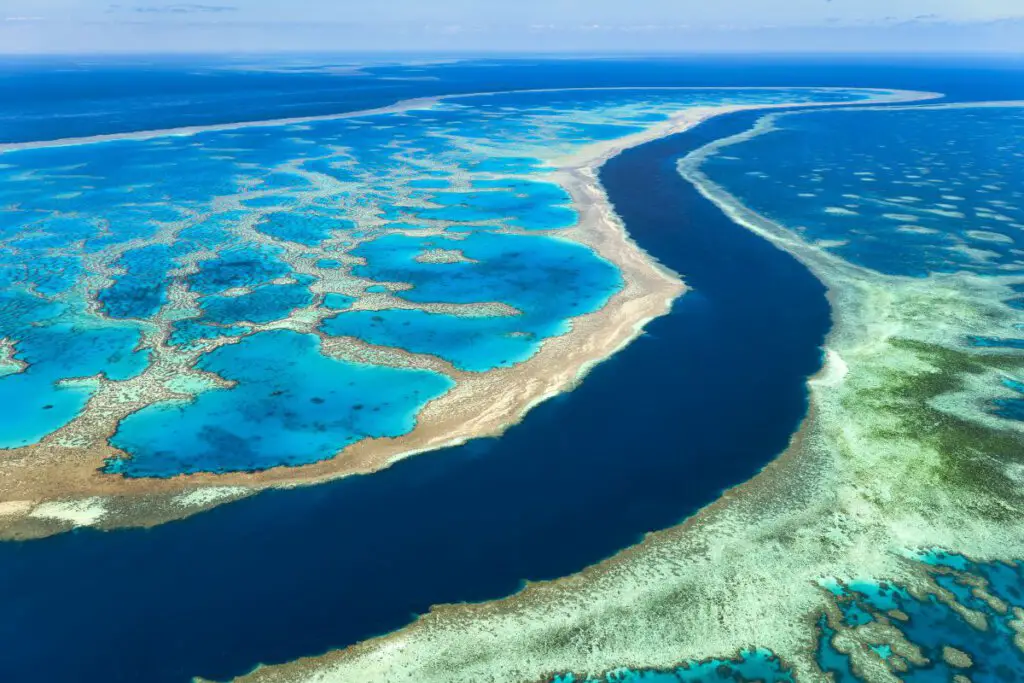 I end my list of 7 natural wonders of the world with the Great Barrier Reef. This is part of the greater coral reef system which one can find in Australia. Unfortunately, I have not yet toured it, but it's still on my to-do list.
The Great Barrier Reef, however, is considered to be the largest and most expansive reef worldwide that has a lot of diversity. This is because it has such a large size as well as many different types of life within it. It consists of over 2,900 individual reefs, including 600 continental islands, which measure more than 10,000 square kilometers!
I remember seeing pictures on social media about the Great Barrier Reef and learning more about it. I found out that there are even scuba divers who dive into the waters around the Great Barrier Reef just so they can enjoy this wonderful underwater world firsthand. This is definitely something that I would love to experience firsthand because I love scuba diving and would love to experience the Great Barrier Reef first hand.
The best way to see this natural phenomenon is by taking boat tours that sail through the reef. This allows you to get great views from all angles! I know for me, seeing pictures was not enough for me because it does not allow me to truly appreciate how large and diverse this reef really is. I think that seeing nature up close like that will definitely provide a much better appreciation for what each natural phenomenon has to offer!