Bellingham, Washington is a charming coastal city located in the Pacific Northwest, offering an array of activities for visitors and locals alike.
From outdoor adventures in its stunning parks to cultural experiences at its museums and art galleries, Bellingham has something for everyone.
In this article, we'll highlight the best and most fun things to do in Bellingham, from taking in the breathtaking views of Mount Baker to exploring the city's vibrant food and drink scene.
Whether you're a first-time visitor or a lifelong resident, there's always something new and exciting to discover in Bellingham. So come along as we delve into the many things to see and do in this dynamic and beautiful city.
Best Things to Do in Bellingham
1. Whatcom Falls Park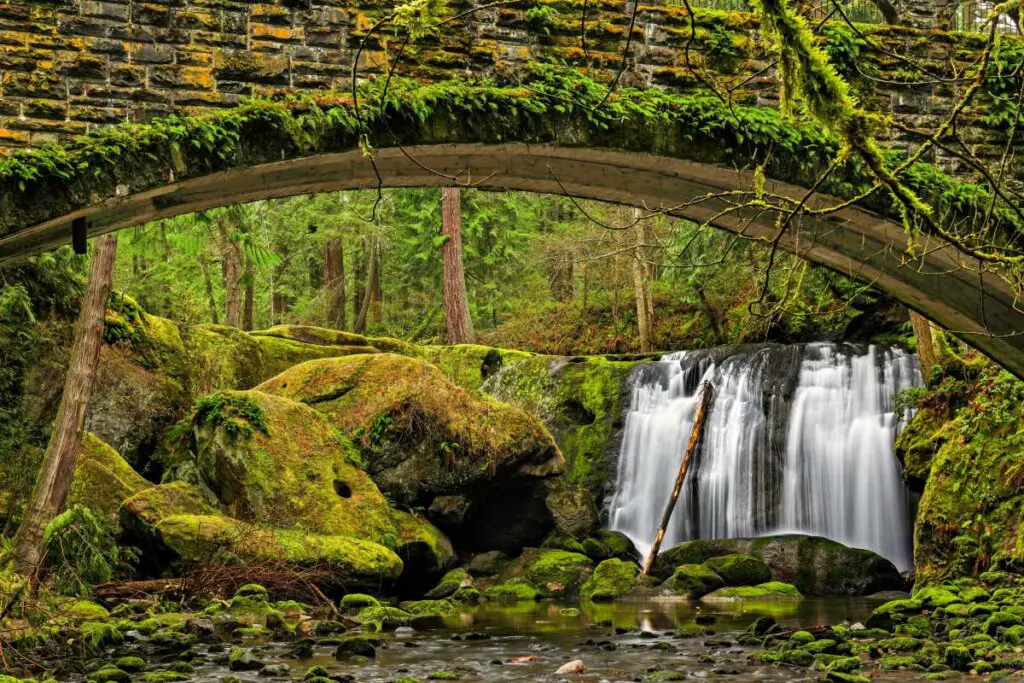 This is one of my favorite attractions in Bellingham! The best things to do here are to admire the beautiful falls! It's pretty hard not to get distracted by them when you are walking around. I guess that's why they are one of the best tourist attractions in Bellingham. Everyone loves stopping by and enjoying the view of cascading waters running over mossy rocks. This truly is the best place for photography enthusiasts because of how picturesque it looks!
Throughout Whatcom Falls Park, there are different kinds of trails where you can enjoy views of the falls from various perspectives. There is even a fun suspension bridge leading up to Mount Baker! So, if you have kids or little ones interested in seeing the view from above, this is the best place for them!
There is an abundance of wildlife around every corner, such as birds, squirrels, deer (albeit fairly rare), and best of all, salmon! Salmon come up this river to spawn, which best shows itself during late fall. The best time to view them would be in early October.
The best way to describe Whatcom Falls Park would be tranquil and calming. With its serene atmosphere, this is a great place for everyone to enjoy! It's best suited to leisurely hikers who love spending time outside.
Address: 1401 Electric Avenue, Bellingham, Washington
2. Whatcom Museum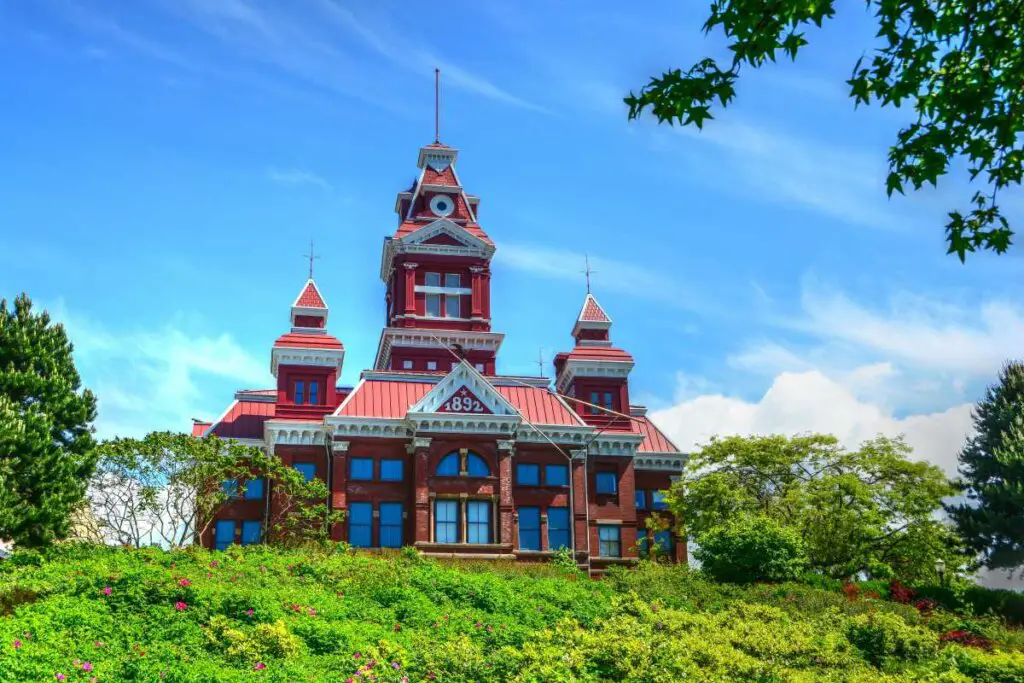 I am a huge nerd when it comes to art and history, so this was an easy choice for me. This museum has the most stunning architecture (also located in the historic district) and has one of the best collections you will find anywhere! 
There are over 200000 artifacts in this museum, so there is something for everyone! The best part about visiting here is that the curators constantly change exhibits to keep things fresh and exciting.
My favorite exhibit was the Arts and Science gallery because it showcased some of the artwork not displayed anywhere. The upcoming exhibit during this time was all about evolutionary theories, and I couldn't believe how many artifacts were on display to show how these theories came to be! They had fossils dating back millions of years! It is a must-see if you enjoy learning about history, science, or art as much as I do!
I recommend taking time out of your day to explore the main building, which tells the best stories behind how Whatcom County was settled. There are countless displays focused on animals, transportation, or agriculture that all have ties into the rich history of this area. It is one of the best things to do in Bellingham with a group of friends or even take the family.
Address: 121 Prospect Street, Bellingham, Washington
3. Lake Whatcom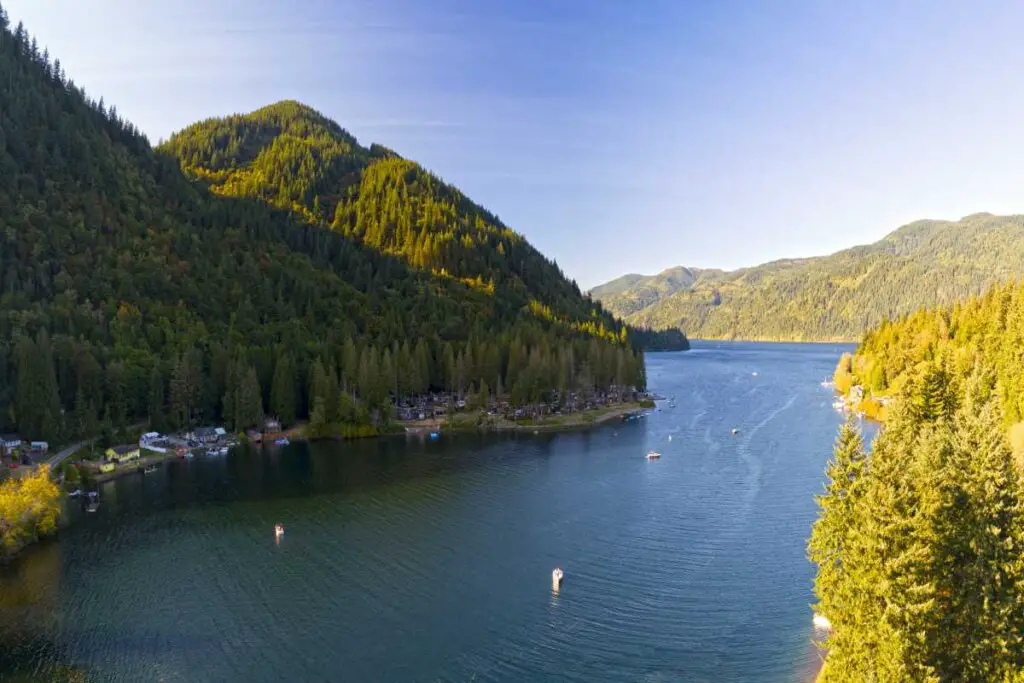 A trip to Bellingham is not complete without exploring the surrounding attractions. One such attraction is Lake Whatcom, which is one of the best lakes in this region.
Lake Whatcom is worth visiting if you are an outdoors person and enjoy trying new outdoor activities! The lake itself has a trail around it that's perfect for trail running or hiking.
During my visit here, I went kayaking with a few friends through a quiet bay where we saw beautiful wildlife like ducks and otters floating by us. You can also go fishing from some of the docks located on the lake's perimeter if you have your equipment! If you don't have any camping gear but want to enjoy spending time outdoors, you can always rent private cabins and cottages to stay overnight.
The lake is also home to many best dive spots if you're looking for some underwater exploration! Remember to bring your diving equipment because it's pretty hard to find around Bellingham. To be honest, I'm not really sure where the best dive spots are located since I didn't have any scuba gear myself, so I'll leave that up to you guys!
4. Boulevard Park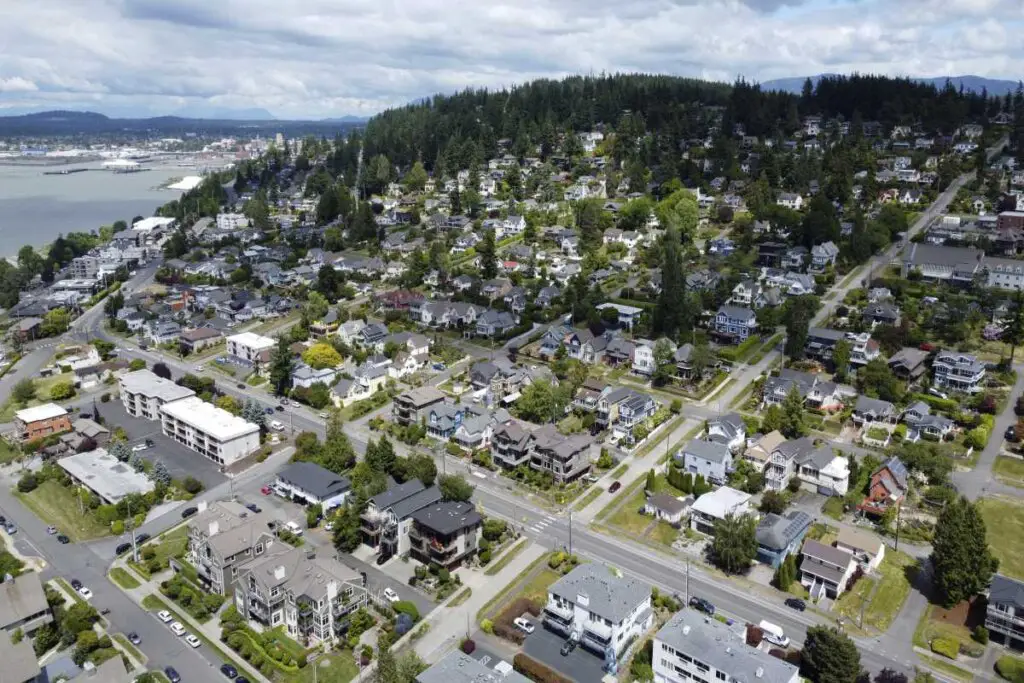 When I think of the best scenic outlooks in Bellingham, this is another of my favorites! When visiting here, make sure to check out the best views from lookout points located on top of the hill. It provides such a beautiful panoramic view of northern hills surrounding Bellingham and many islands surrounding it as well.
The best part about this place is that you can sit down on some benches, throw some bread at those ducks, and enjoy watching them swim! People of all ages often come out here to feed them, so it's usually pretty crowded and fun too.
There are also many trees located here, which makes it great for shade during summertime and bright green grass soft enough for kids to play on.
The park is green year-round, which makes it such a nice place to visit during any time of the year. If you are interested in having a picnic with your friends or family, then this is one of the ideal spots for that kind of outing since there are many benches and tables spread throughout the area.
Also, be sure to look for signs leading visitors up through trails to see three waterfalls along the way. This will require a bit of walking, but the view along the way is worth it!
Address: 470 Bayview Drive, Bellingham, Washington
5. Lake Padden Park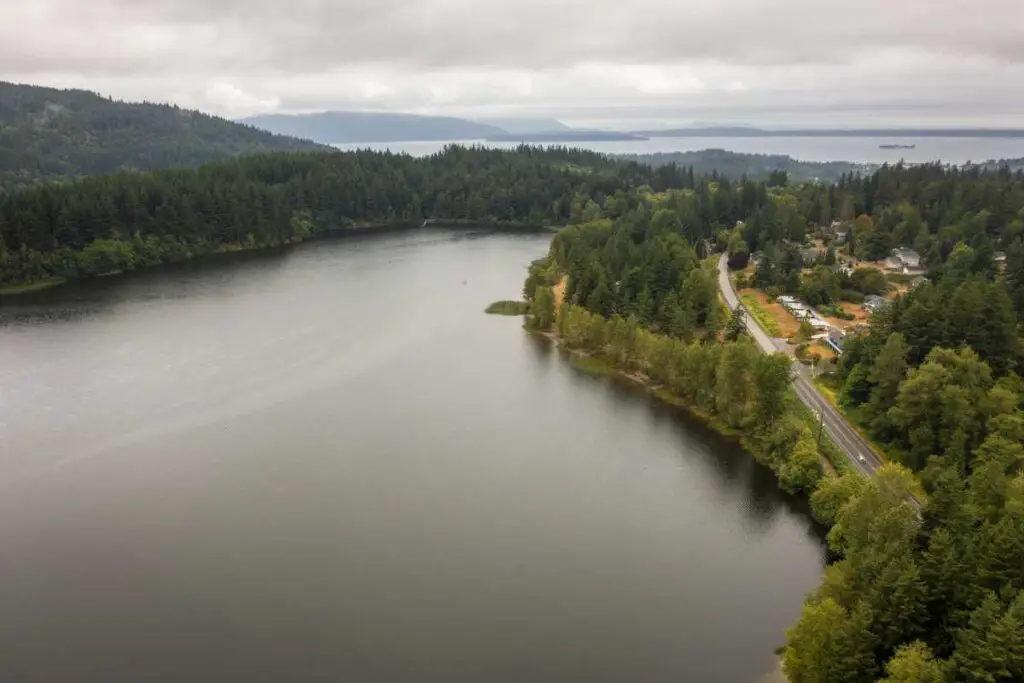 Lake Padden is hands-down one of the best tourist attractions in Bellingham. One thing I really like about this park is that it truly captures the beauty of nature that surrounds the city. The lake itself is very well-maintained, and walking or jogging around it provides beautiful scenic views of surrounding trees, wetlands, and even Mount Baker during autumn!
On top of having a beautiful view, Lake Padden also has many different trails available for hiking or biking all around here. Many people enjoy coming here because sometimes you can see wildlife roaming around, including ducks, geese, cranes, squirrels, beavers, deer, hawks, etc. It's so much fun!
Other fun activities include fishing and kayaking on Lake Padden! There are even designated areas where you can launch your own boat if you have one!
Address: 4882 Samish Way, Bellingham, Washington
6. Fairhaven Historic District
The Fairhaven Historic District is one of the most well-known neighborhoods throughout all of Bellingham. This area is known for its old-fashioned charm and best example of what small towns used to be during the early 20th century.
The good thing about visiting here is that there are many unique shops and restaurants located right on the main streets which are all preserved from the last century. The buildings are so well-kept that, and gives an interesting perspective into the history of this area.
What I liked about exploring this area is that not only can you explore beautiful architecture, but also learn about the rich history behind these buildings. There are so many stories being told through each building's design alone! So, if you are interested in learning about what it was like to live during this period, make sure to visit some of the museums located inside these buildings.
7. Mt. Baker Ski Area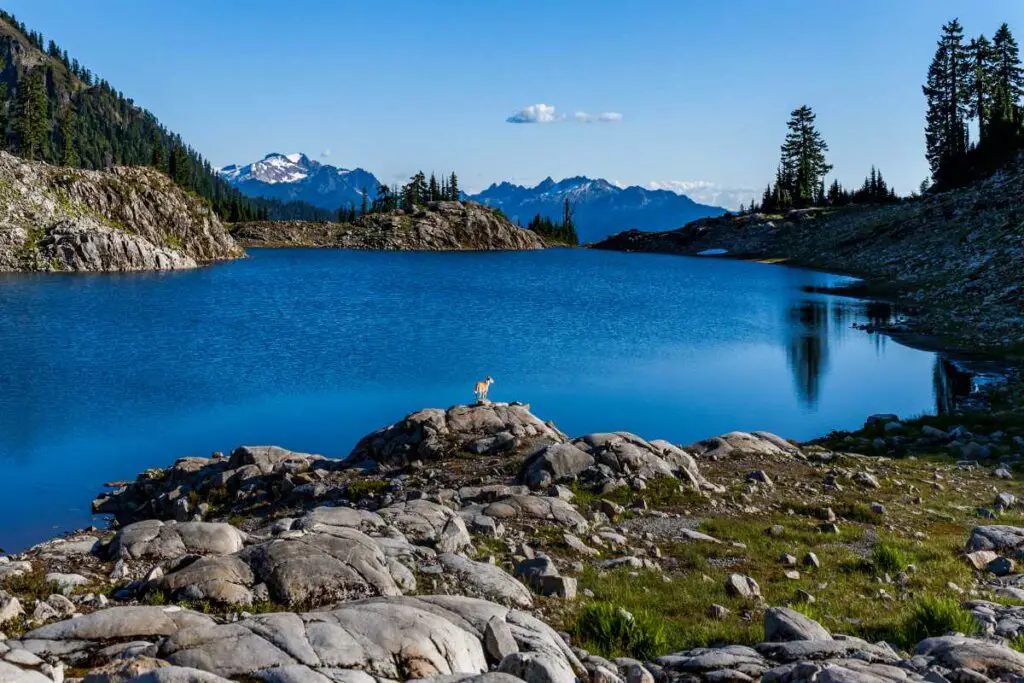 Skiing is one of my favorite sports, so it was no surprise that this spot made to this list of top attractions in Bellingham.
What makes skiing here so unique is that they get over 600 inches of snowfall throughout the winter season which gives skiers plenty of space to enjoy. If you are not feeling up for exploring winter peaks, there are also some great hiking trails available year-round.
This ski resort has always been known as where Olympic hopefuls train thanks to its perfect location along flatlands and hillsides. This location has ideal conditions at low altitudes while also maintaining high altitude peaks for more experienced skiers looking for a challenge. There are many different lifts located on surrounding mountains all around this area which gives visitors many options to get the best views available.
You can visit this area whether or not you ski, but make sure to dress warmly because it does get pretty chilly during the winter months! This place is very family-friendly, and I would recommend going on a sunny day in order to see all of the great scenery that they have to offer.
Address: Mt. Baker Hwy, Deming, Washington
Official site: https://www.mtbaker.us/
8. SPARK Museum of Electrical Invention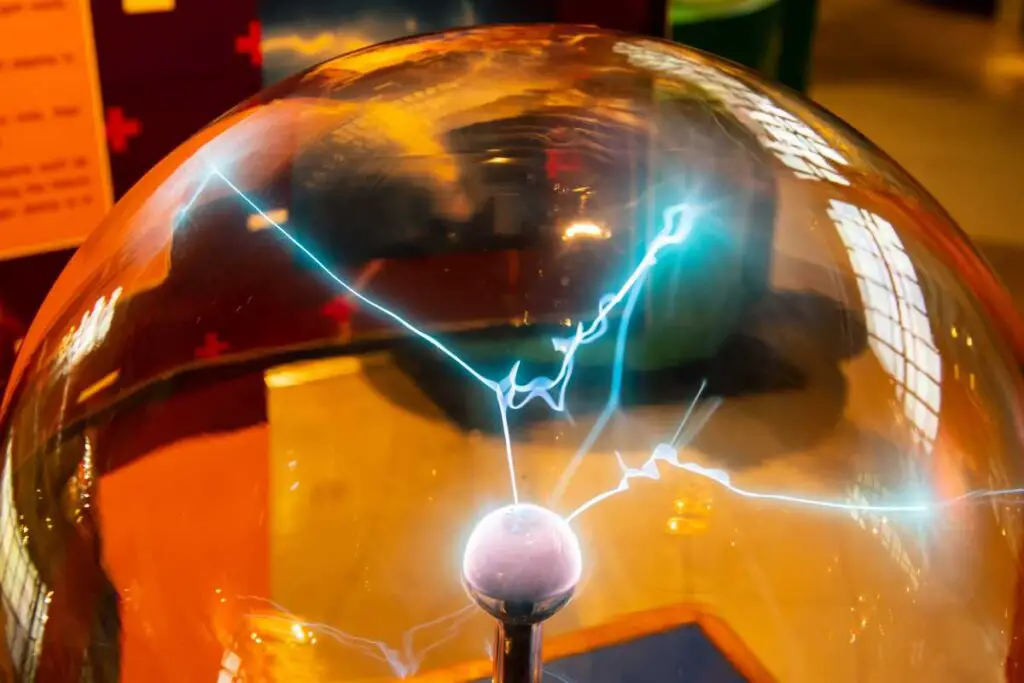 If you are a big fan of science and technology as I am, this is another great place to visit! The museum has so much history and things to offer, including exhibits with things such as early computer technology, telegraphs, radios & hobby electronics! It's fun to go around exploring all the things inside this one-of-a-kind museum!
For example, one of my favorite things here was a replica of Thomas Edison's Black Maria film studio, where he would produce many movies. This museum also has things like Tesla coils which can create lightning bolts! The best part about all of the things inside this museum is that they actually work! You can even operate some things yourself if you want to.
The museum is also available for private rentals, including things like birthday parties, etc. I bet you can imagine how fun that would be! The Spark Museum truly does have so much to offer and things to see.
Address: 1312 Bay Street, Bellingham, Washington
Official site: https://www.sparkmuseum.org/
9. Larrabee State Park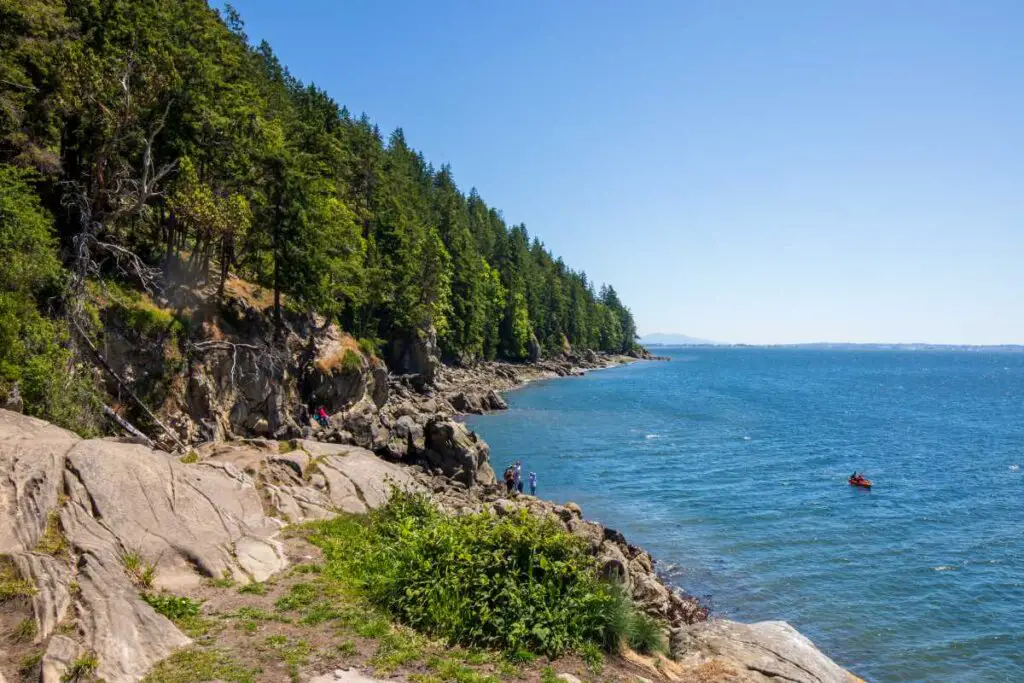 If you are looking for the best tourist attractions in Bellingham, one of the places to go would be Larrabee State Park. It's a park filled with so many opportunities! You can learn about flora and fauna through their displays, as well as take it all in through the best trails and scenery. They even have areas where you can try out the best hands-on activities, such as geocaching or orienteering.
This state park also offers a great selection of trails suited for everyone's activity preference. If you want a workout while enjoying nature's beauty, there are many steep stairs and hills to climb along the way! If you want something more relaxing, make sure to walk on flat surfaces, which include boardwalks over wetlands and marshes. One thing I enjoy doing at this park is going on a hike and taking in all the amazing things nature has to offer.
Regardless of what path you choose, it is important to remember that this place encourages visitors to tread lightly by following the best guidelines from Leave No Trace principles. You will be able to see old-growth forests with trees older than 150 years and enjoy the best wildlife around this area.
Address: 245 Chuckanut Drive, Bellingham, Washington
10. Bellingham Farmers Market
This was another of my Bellingham attractions. It is the perfect place to go for local, fresh produce every Saturday morning!
There are so many different types of fruits and vegetables that they sell here, ranging from potatoes to kale. If you're looking for organic foods instead, this market also has several vendors with options like that as well. Plus, there are all sorts of deli meats and slices of bread if you want to make a sandwich or grab something quick.
They have quite an assortment, but my personal favorite is their apple fritters! They're moist with warm apples inside and best-eaten right when they're still hot. I highly recommend this destination if you want to save money while still buying high-quality products. You might even find a few treasures that you would not have found anywhere else!
11. Sehome Hill Arboretum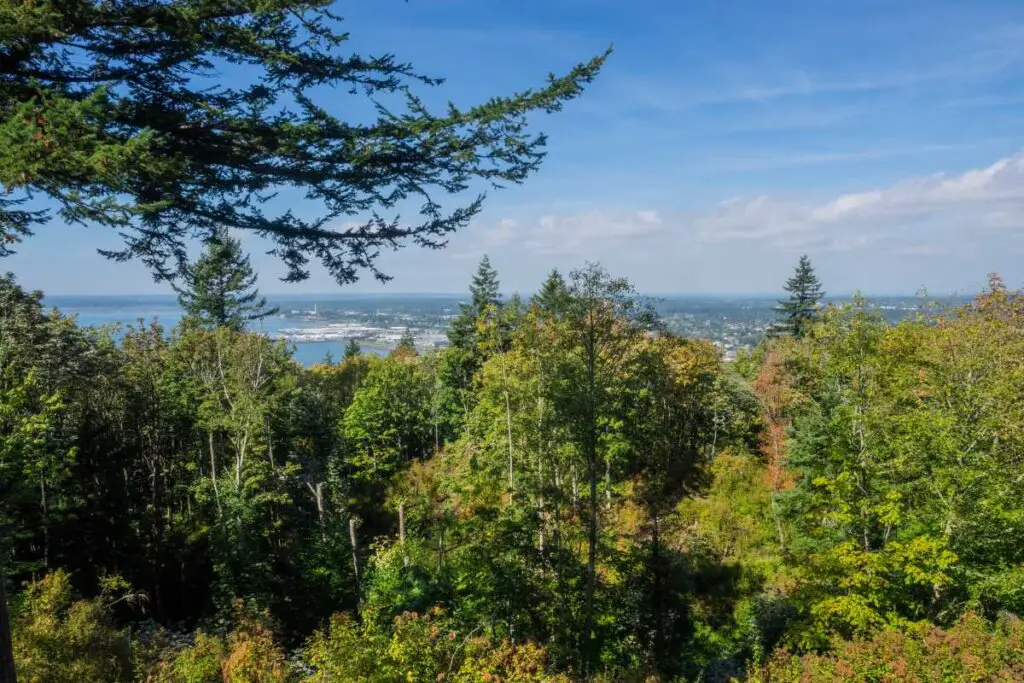 If you are a lover of greenery and beautiful vegetation, Sehome Hill Arboretum is one of the best Bellingham attractions for you.
The arboretum is best known for being home to many different types of plants and flowers. It has over 155 species of plants, including over 80 kinds of trees. Some other things you can find here are rocks, wood chips, mosses, ferns, stumps, etc. The good thing is that there are many trails that take you around.
This place has such a peaceful aura to it which makes it perfect for visiting on any day, no matter how busy your schedule may be. There is even a small pond located in the garden where you can feed the turtles that are swimming around the edges. The arboretum also has an incredible view of Mount Baker and Bellingham Bay. It just doesn't get much better than this!
What I liked about visiting this attraction is that it is free of charge. So you can enjoy your time here without having to spend too much money. I also think this is one of the top attractions in Bellingham, perfect for nature photographers and outdoor enthusiasts who love nothing better than exploring places filled with lush vegetation.
12. Galbraith Mountain Bike Park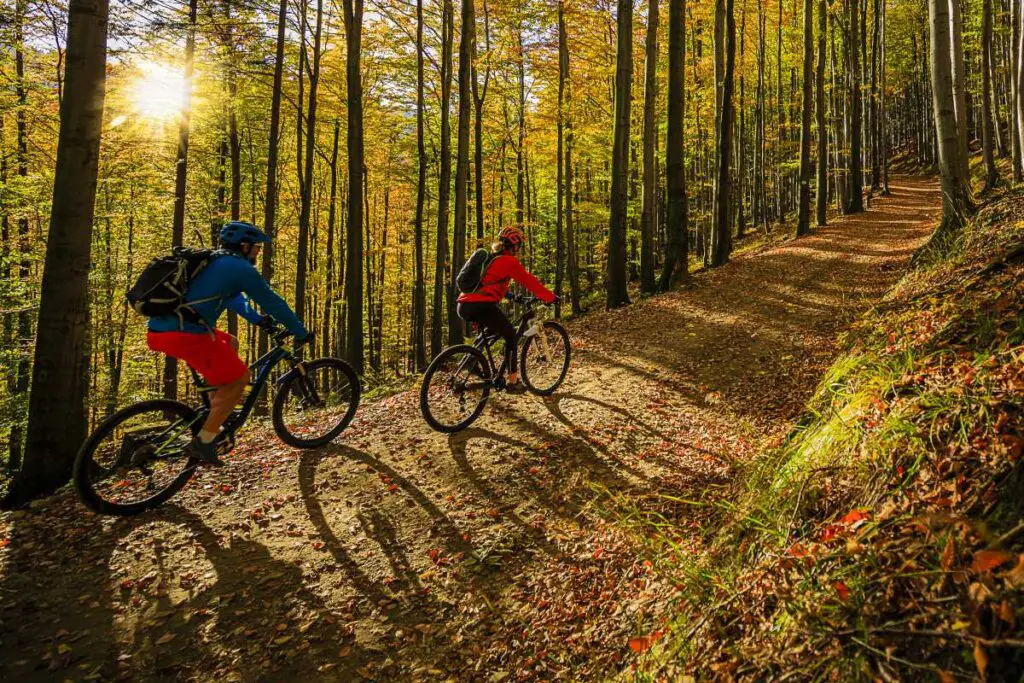 This is the perfect place to visit if you are planning a trip with your family or friends. Located right near downtown Bellingham, this park is home to some of the best mountain biking trails in all of Washington! I have never biked before, but my friend has been taking lessons.
The best part about it is that there are actually beginner trails that are very easy to follow. If you are interested in biking down more challenging trails at faster speeds, there are expert hiking trails that take you up steep slopes through difficult terrain. But make sure to be careful because things can get pretty dangerous sometimes!
It is best to make a trip here on the weekends because this is when things are the busiest. If you do not have any biking gear, some shops are located just outside of Galbraith Mountain, where you can find anything from bikers' helmets to mountain bikes.
Address: Birch Street, Bellingham, Washington