Planning your next trip to Europe? From vibrant Venice and vivacious Verona, to Parisian panache and pulsating parties in Ibiza and Belgrade, there's something for every traveler.
Get away from it all with a getaway in nature among majestic mountains, lush landscapes, and unique natural parks.
Relax on pristine beaches in Croatia and the Greek Islands with crystalline waters.
Watch a football game in Manchester or Barcelona. Enjoy winter sports in Andorra, watersports in the Azores, and scenic hikes in Norway.
Taste tantalizing tapas, savory Spanish paella, Italian pasta, and Ukrainian borsch. Make memories to last a lifetime!
This is our bucket list of the best places to visit in Europe. Enjoy
1. Krakow, Poland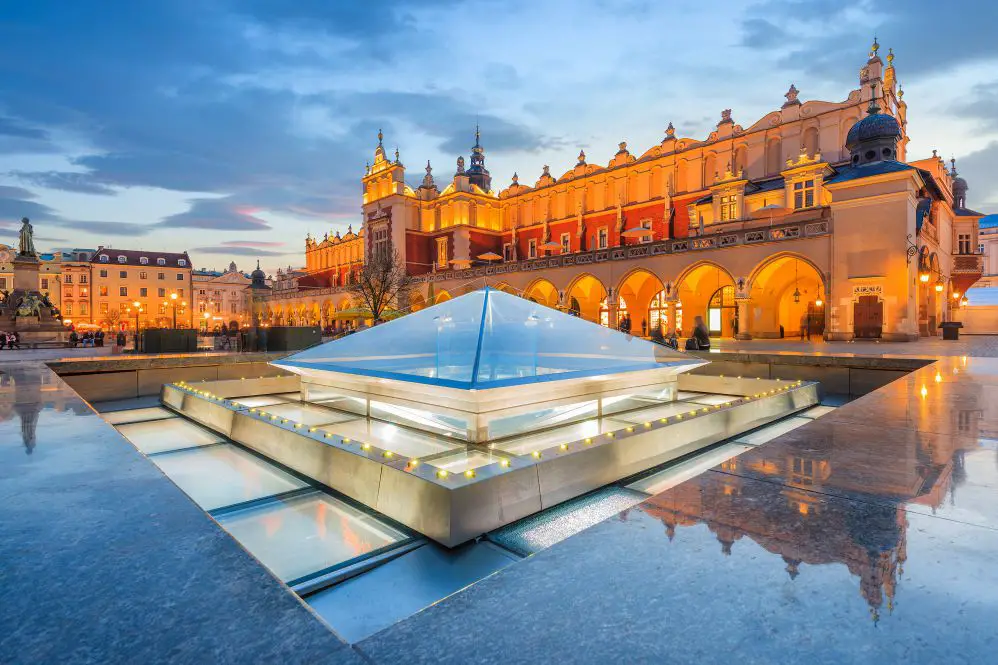 Krakow, Poland is a city full of history and culture. As you walk through the cobbled streets of the charming old town, it's easy to imagine yourself being transported back in time to the Middle Ages.
Everywhere you look there are grand buildings steeped in Polish heritage, from Wawel Royal Castle – one of Poland's most important cultural sites – to Rynek, the largest medieval square in Europe.
And just a few minutes away lies Kazimierz, the Jewish Quarter, home to synagogues and monuments that echo centuries of tragedy and triumph.
But perhaps the most emotionally powerful experience of all is a trip to Auschwitz-Birkenau, where stories of unimaginable suffering remain etched into the landscape.
It's an unforgettable journey that serves as a somber reminder of how precious life is.
2. Tallinn, Estonia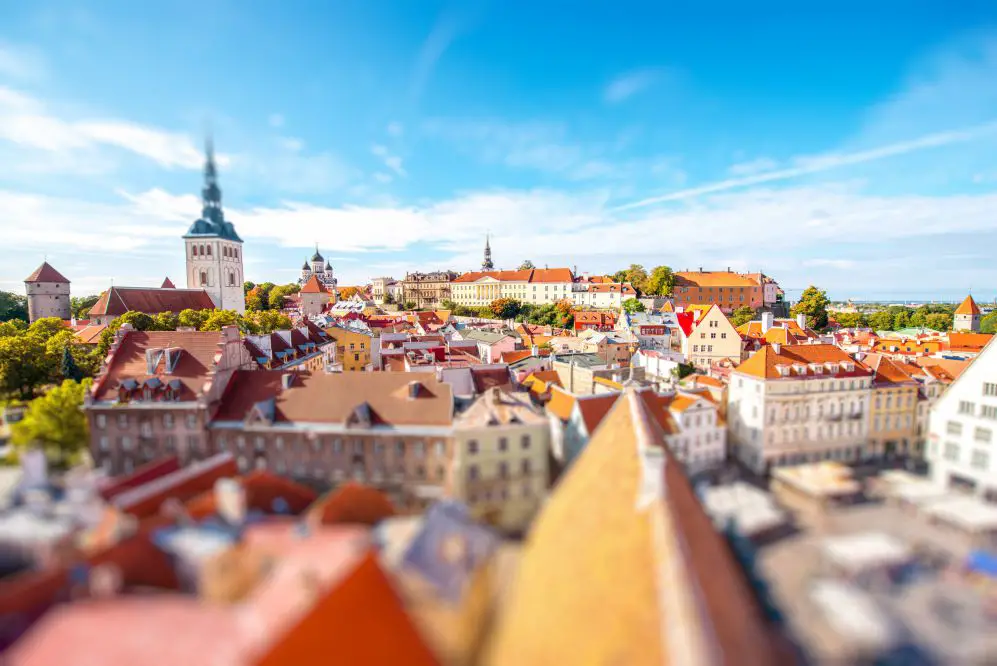 Tallinn, Estonia is a breathtaking gem, glittering in the Baltic Sea and beckoning travelers from near and far with its rich history and dazzling architecture.
From the majestic Russian Revival-style Alexandre Nevsky Cathedral to the imposing Toompea Castle, home of the country's parliament, Tallinn is a living museum of medieval splendor.
In summer months, you can bask in the glow of the longer days while sipping cocktails at pop-up bars along the coast or take a leisurely stroll through Kadriorg Park – an expansive 70 hectare expanse that boasts the stunningly ornate Kadriorg Palace.
And don't forget to take in the panoramic views of the cityscape from the 21st-floor observation deck atop the Tallinn TV tower!
3. Belgrade, Serbia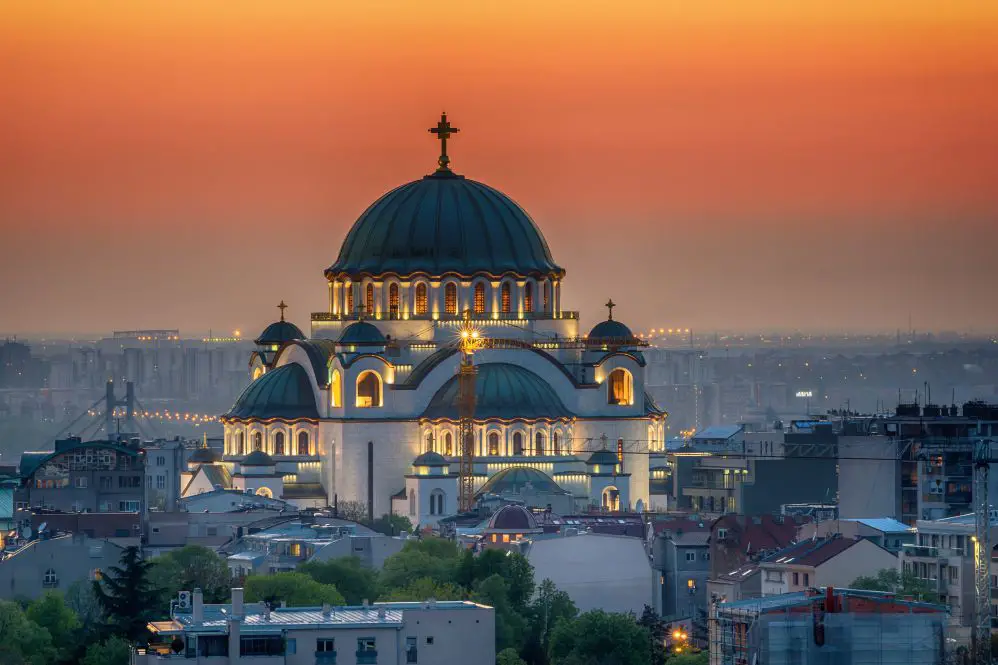 Belgrade, Serbia is a city that has something for everyone – from its spectacular galleries and architecture to the bustling streets and best bars.
It's like a playground for those looking for an exciting nightlife; Kalemegdan Park provides a beautiful backdrop for the old citadel at the Belgrade Fortress, while the Church of St Sava serves as a beacon of religious reverence.
Don't forget the Nikola Tesla Museum, either! During the cold months, you can cozy up in one of the many indoor clubs and taverns, or if it's warm out, take advantage of the riverside venues.
Whether you're looking for history, adventure, or simply some fun, Belgrade won't disappoint.
See also Best Natural Wonders in Europe
4. Porto, Portugal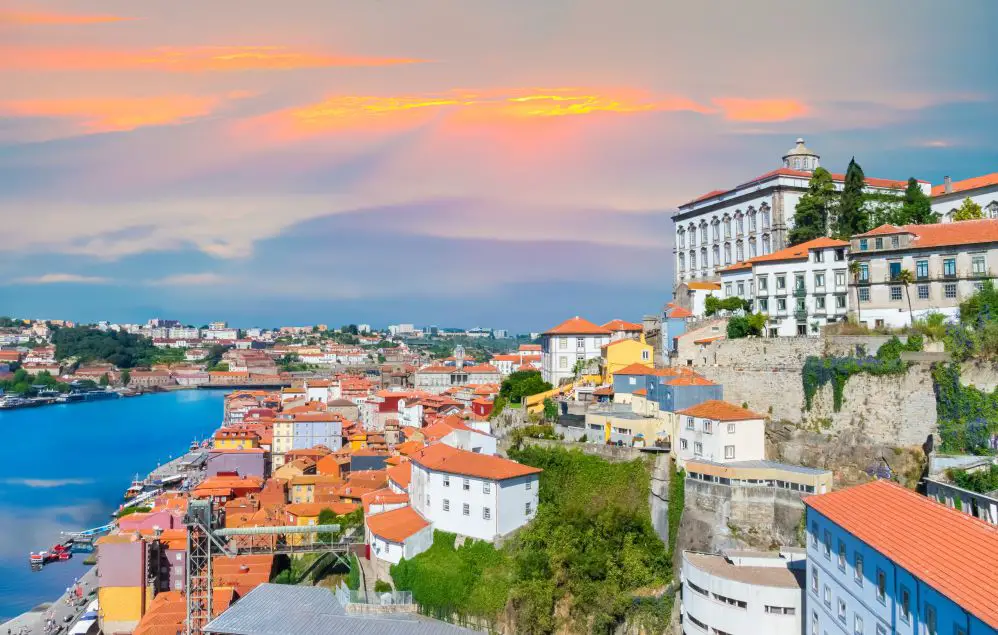 Porto, Portugal is a place of immense beauty and opportunity – from the awe-inspiring views of Miradouro da Vitória to the time honored tradition of sipping on some of the world's most renowned wines.
Experience the captivating atmosphere of the old town, with its iconic landmarks like Sé do Porto Cathedral, or take part in an enchanting nightlife.
Indulge your senses with a delightful Francesinha or catch a fado show.
You can also make exciting day trips to Peneda-Gerês National Park or Minho region while exploring Gomes Teixeira Square – where Harry Potter was inspired.
So come explore all the wonderful experiences that await you in the unforgettable city of Porto!
5. Riga, Latvia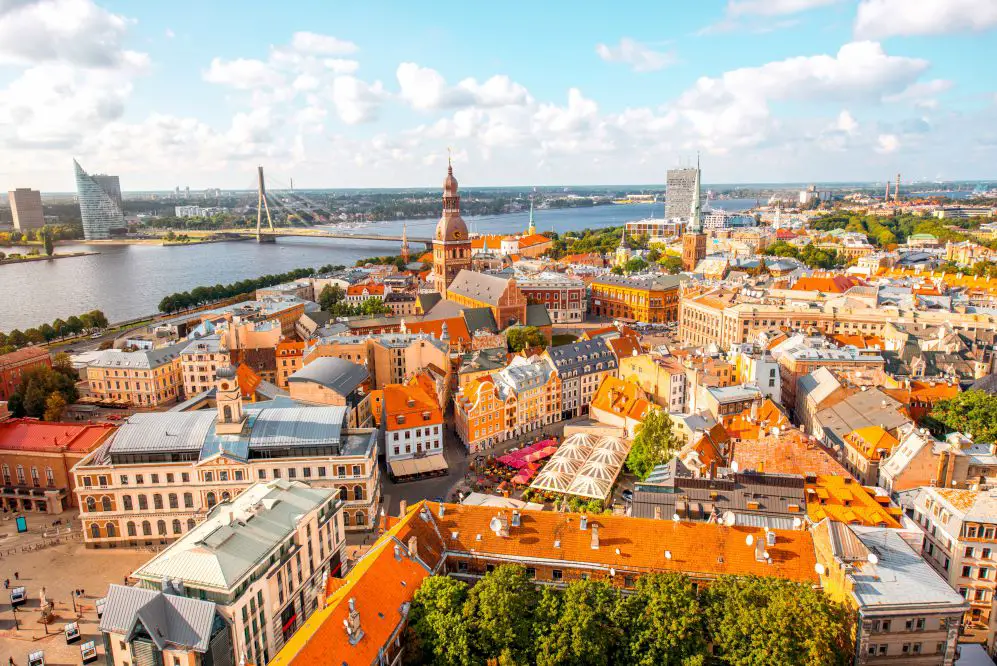 Welcome to Riga, the sparkling jewel of Latvia! With its vibrant nightlife, breathtaking architecture, and captivating landscapes, this city is a must-see destination.
Stroll through the UNESCO World Heritage Site, taking in iconic sights like the House of the Blackheads, the St. Peter's Church, or the Central Market. Learn about the Latvian War of Independence at Freedom Monument, and step back in time at the Swedish Gate.
Then, cap off your day with some Riga Black Balsam – made from pure vodka – and experience the energy of the pubs and bars. As they say, "When in Rome, do as the Romans do" – so when in Riga, live it up!
6. Dublin, Ireland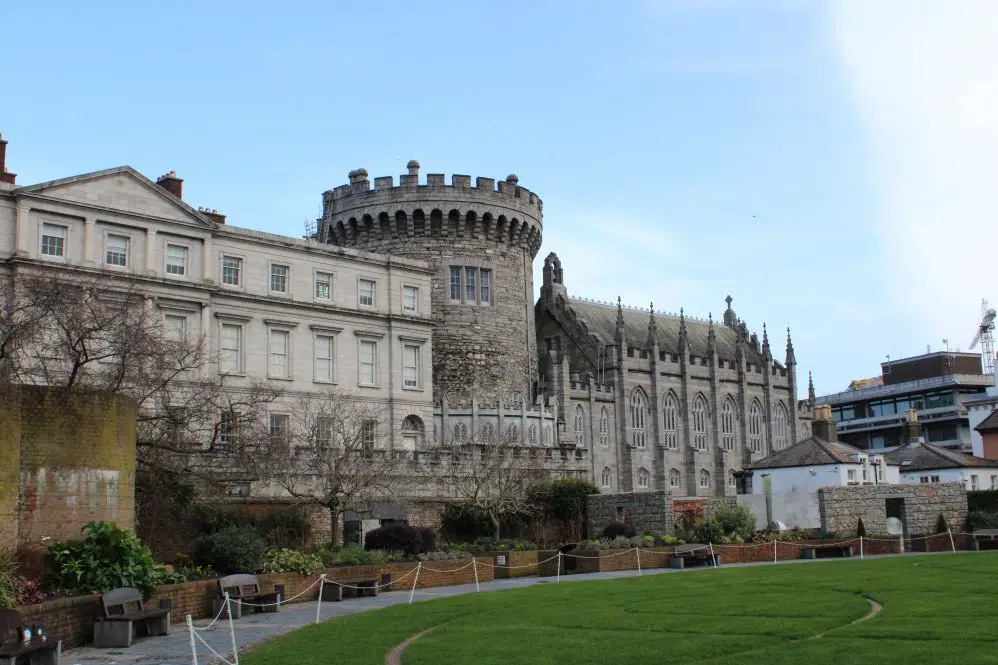 Welcome to the Emerald Isle, Dublin! This vibrant city is a captivating destination that has inspired artists and travelers alike with its unique beauty.
From the Guinness Storehouse – home of the famous Irish beer – to the historic landmarks such as Dublin Castle and Trinity College, there is something for every type of traveler in this diverse city.
And don't forget about the iconic Phoenix Park and its resident deer!
For those looking to explore beyond the city limits, there are plenty of day trips available to take advantage of.
Game of Thrones fans will be delighted to know that many of the show's filming locations can be visited on these tours. So come to Dublin and get ready for an unforgettable experience!
7. Salzburg, Austria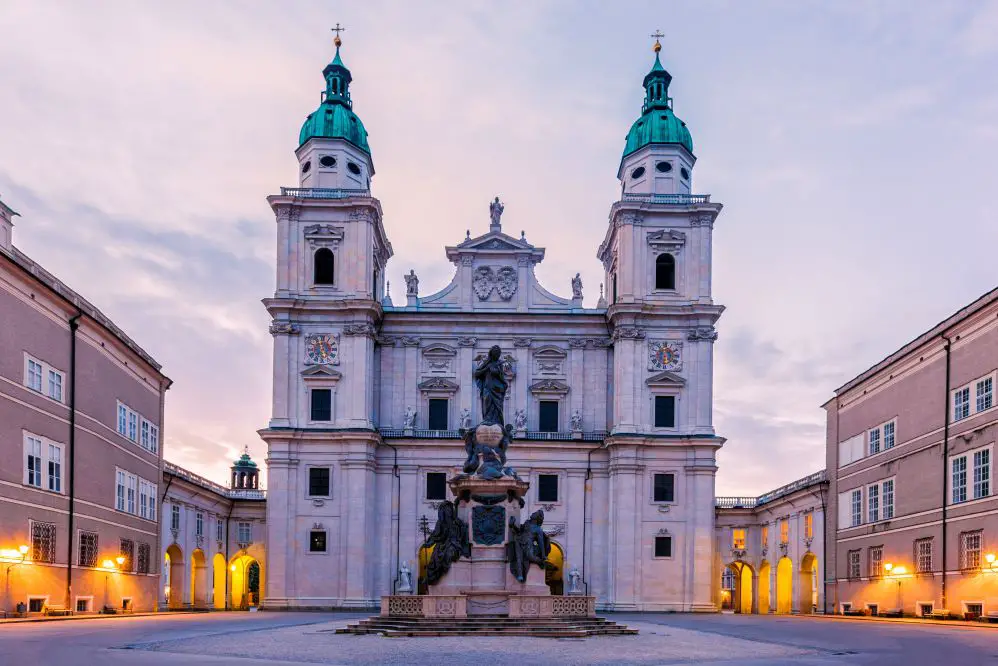 Salzburg, Austria is the epitome of music and culture. From the birthplace of Wolfgang Amadeus Mozart to the internationally acclaimed annual Salzburg Festival, it's no wonder why this city is a top tourist destination.
Relive the iconic Sound of Music with several tours passing through the movie's filming locations or explore one of Europe's biggest medieval castles, the Hohensalzburg Fortress.
Wander around Mirabell Palace's gardens or admire most of the city's landmarks at the Old Town, including Salzburg Cathedral and the lively Getreidegasse shopping street – it's an experience like none other!
8. Granada, Spain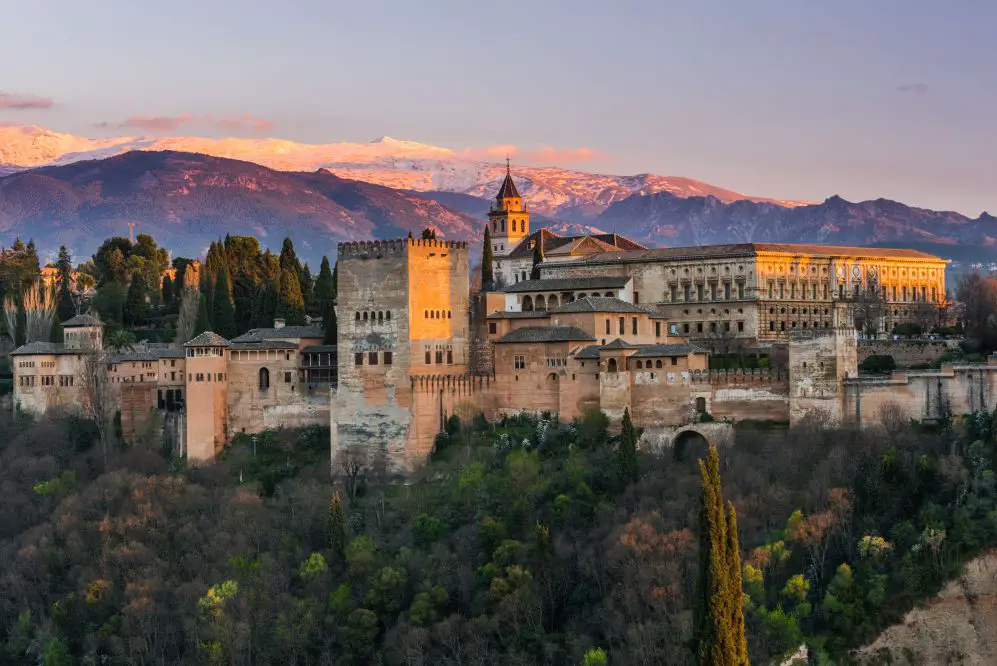 Granada, Spain a UNESCO World Heritage Site is a truly magical destination, where one can experience the rich Arab heritage and culture in all its glory.
From the impressive Alhambra fortress perched atop a hill to the unique Albaicín district, you will be immersed in centuries-old Moorish architecture and tradition.
And don't forget to explore El Bañuelo, one of the best-preserved Arab baths in the world.
As they say, "A journey of a thousand miles begins with a single step": take your first steps into Granada and let it captivate your heart!
9. Athens, Greece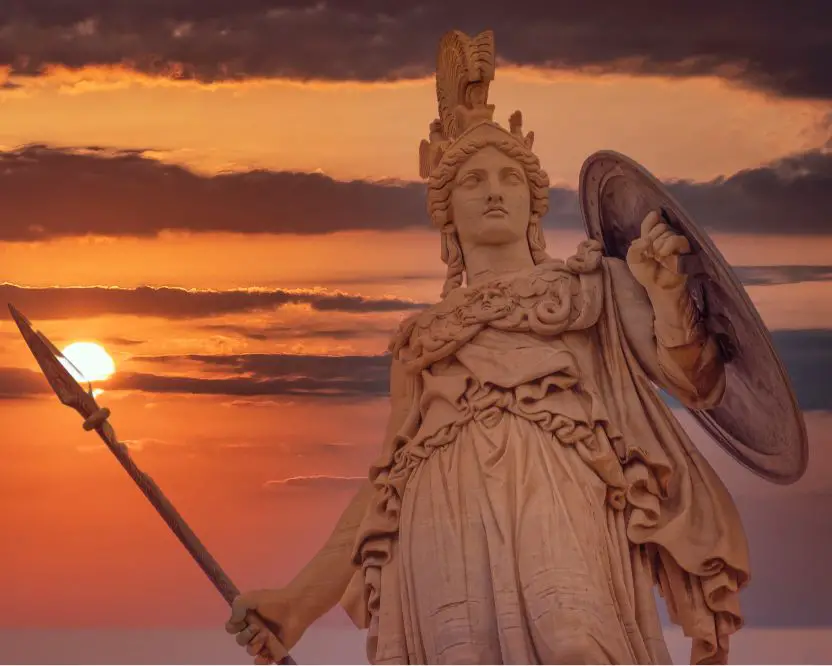 Athens, Greece is a city full of legends and stories from the ancient Greek Empire.
It's known for being one of the sunniest cities in Europe, and its blend of old world charm and modernity makes it an extraordinary destination.
The iconic Acropolis is a must-see when visiting Athens, with breathtaking views that will take your breath away.
The Parthenon temple is also worth a visit, as well as the Temple of Olympian Zeus – both are stunning examples of architectural beauty.
When you're done exploring historic monuments and museums, don't forget to make time for relaxation.
Check out the white sand beaches of Athens Riviera or consider taking a day trip outside the city limits to really make the most of this Greek adventure.
10. Bordeaux, France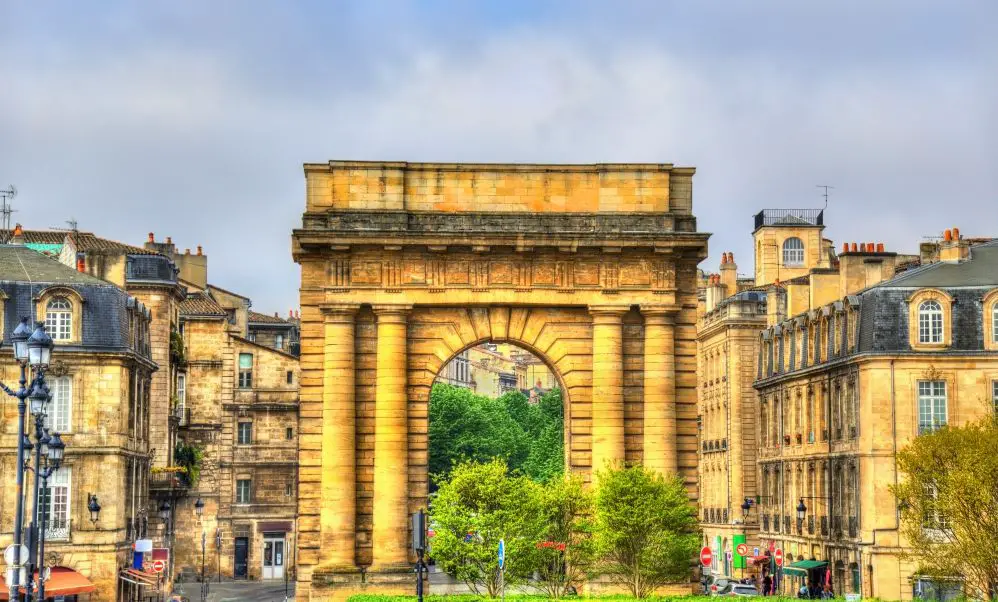 Have you ever dreamed of exploring a fairytale land? Look no further than Bordeaux, France – the perfect getaway for wine lovers!
With its vineyards and stunning architecture, Bordeaux is one of Europe's most cosmopolitan cities.
From the Roman Palais Gallien to the Medieval Gates, gothic cathedrals, baroque palaces, museums, and castles, this city has something really magical.
Stroll through Place de la Bourse square and take in performances at the Grand Théâtre de Bordeaux. Spend your days visiting historical chateaux and end with a majestic stay in a castle.
Don't let any objections stand in the way of experiencing all that Bordeaux has to offer – it's time to plan your visit today!
11. Tromso, Norway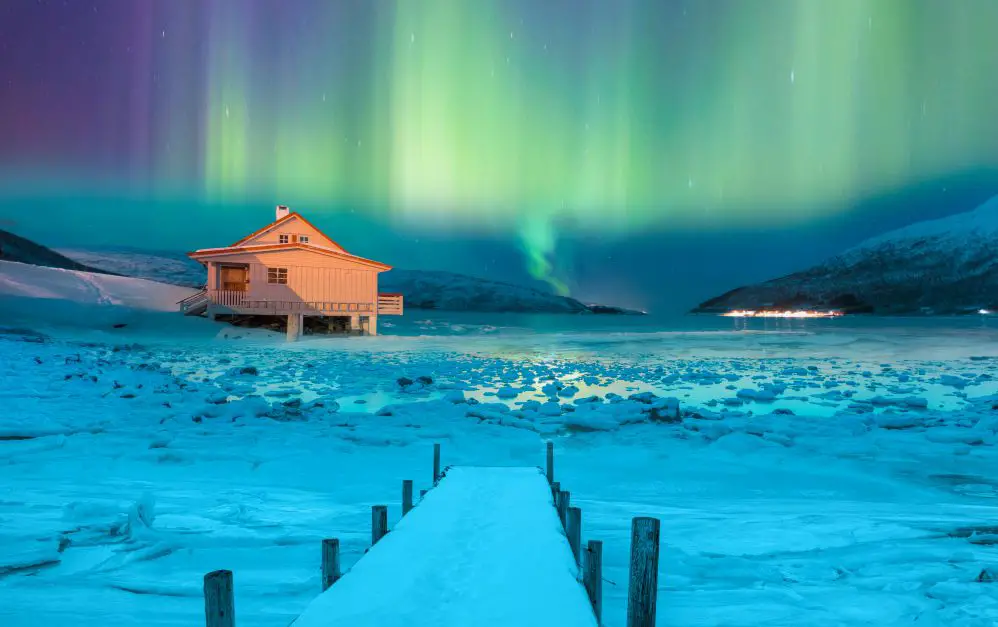 Tromso, Norway, a place where you can experience the enchantment of the northern lights and the vibrancy of city life.
From reindeer sledding to restaurant excursions, it offers an intriguing mix of outdoor adventure and urban living – all bathed in ethereal beauty during winter when the skies are illuminated with the aurora borealis.
Come summer, you can stay up all night basking in the glow of the Midnight Sun and explore its rich culture through festivals like the Tromso International Film Festival or even dine over a traditional meal with Sami reindeer herders.
So, take a trip to this magical destination and immerse yourself in a truly unique experience.
12. Brussels, Belgium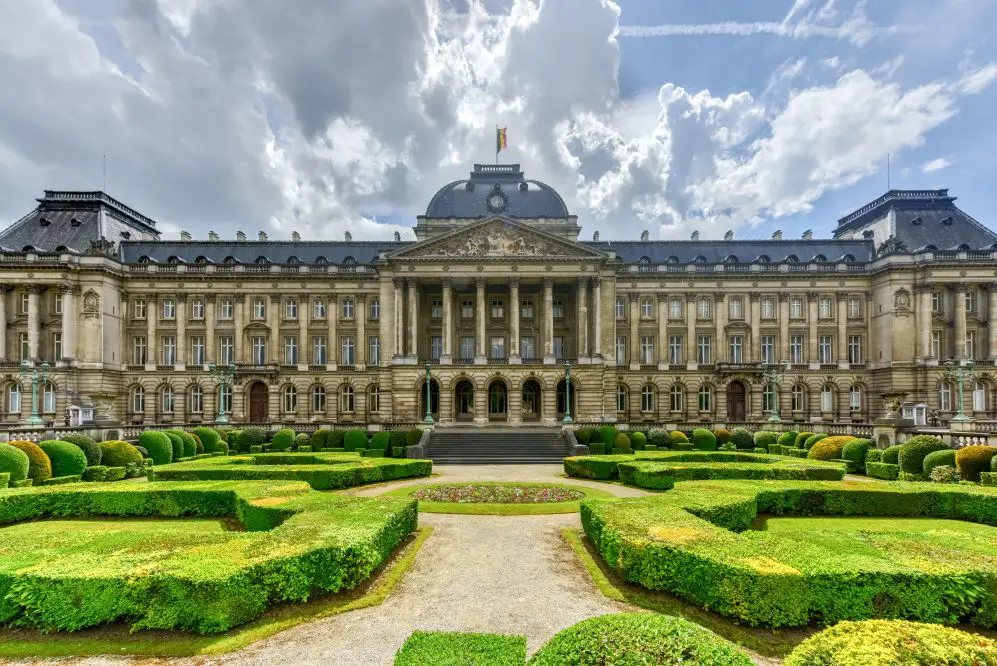 Brussels, Belgium is a traveler's paradise – a sweet symphony of world-class beer, delicious chocolate and waffles, mixed with rich history, architecture and museums.
The Grand Place, a UNESCO World Heritage Site in the center of Brussels, is a must-see, as well as the iconic Atomium.
For a more comprehensive tour of all the sights, hop on a bike or bus to check out the Parc du Cinquantenaire and Palais Royal, and don't forget to visit the largest parliamentary visitor center, the Parlamentarium.
With so much to explore, you'll be sure to experience the magic of this European capital!
13. Palermo, Italy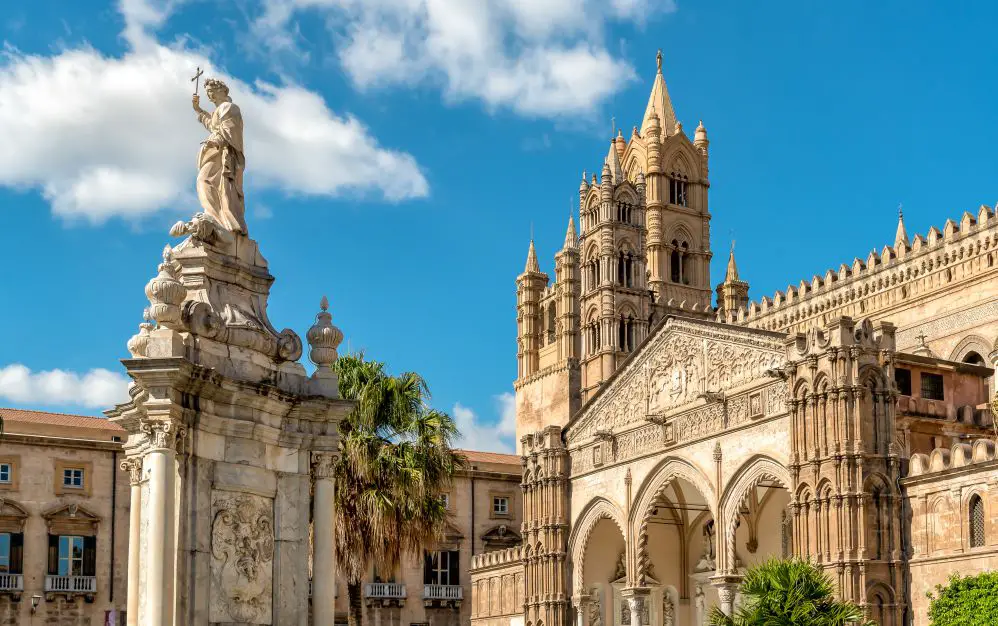 Palermo, Italy is a vibrant city that comes alive with its enchanting palaces, churches and landmarks.
From the iconic Cathedral of Palermo to the 9th century Norman Palace, you can experience a myriad of architectural wonders that have been built through the ages.
With white sand beaches like Mondello Beach and Isola delle Femmine, there are plenty of opportunities for sunbathing and relaxation.
For an adventure-filled day trip, explore the Valley of the Temples, Segesta ruins or even Mount Etna, Europe's most active volcano!
14. Geneva, Switzerland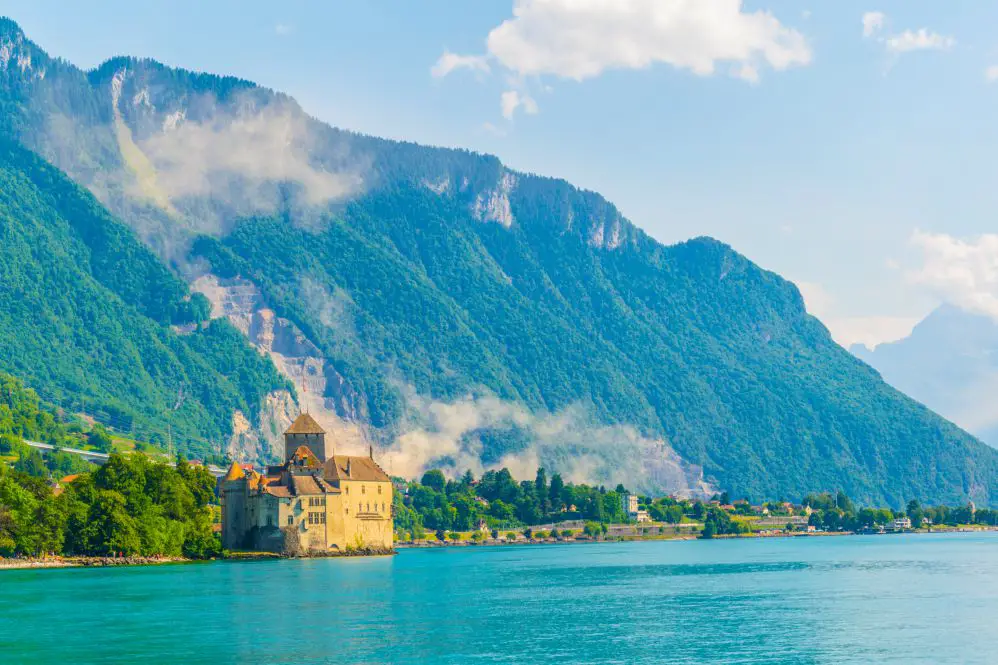 Geneva, Switzerland is a city that truly has it all. From its home as the headquarters of the United Nations in Europe to the impressive Palais des Nations and charming Old Town, Geneva offers an array of attractions for visitors from around the world.
See the beautiful Flower Clock at the Jardin Anglais, marvel at Jet d'Eau – one of the tallest water fountains in the world – or visit the Red Cross and Red Crescent Museum. And let's not forget about the lake tours and delicious Swiss chocolate – you'll be in seventh heaven!
Experience this gem of a destination and you'll be sure to hit the ground running with your fond memories.
15. Amsterdam, Netherlands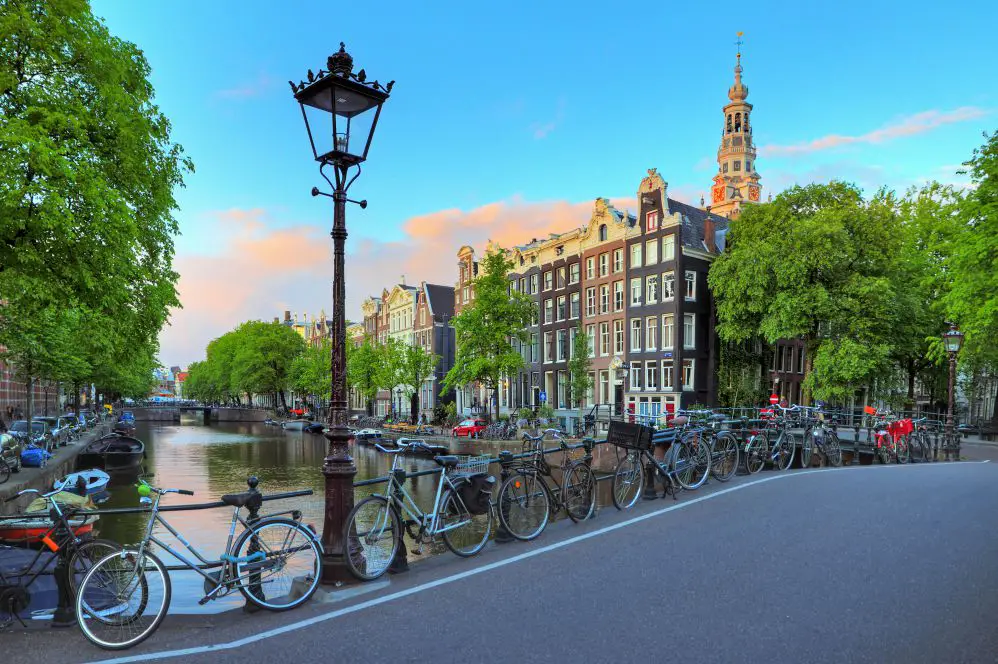 Welcome to Amsterdam, the charming capital of the Netherlands! Home to a fascinating architecture mixture and some of Europe's most bicycle-friendly streets, this city is sure to captivate your heart.
Step back in time and explore Anne Frank's House in the Jewish Quarter or indulge in the world's best museums such as the Van Gogh Museum or the Rijksmuseum.
If you're feeling adventurous, take a day trip to Utrecht, Rotterdam or Keukenhof during spring to witness the magical tulips fields.
For an unforgettable experience, set sail on a canal cruise and drift along the picturesque canals while marveling at the city's landmarks – it's sure to be a journey like no other. So come join us and discover what makes Amsterdam so special!
16. Cinque Terre, Italy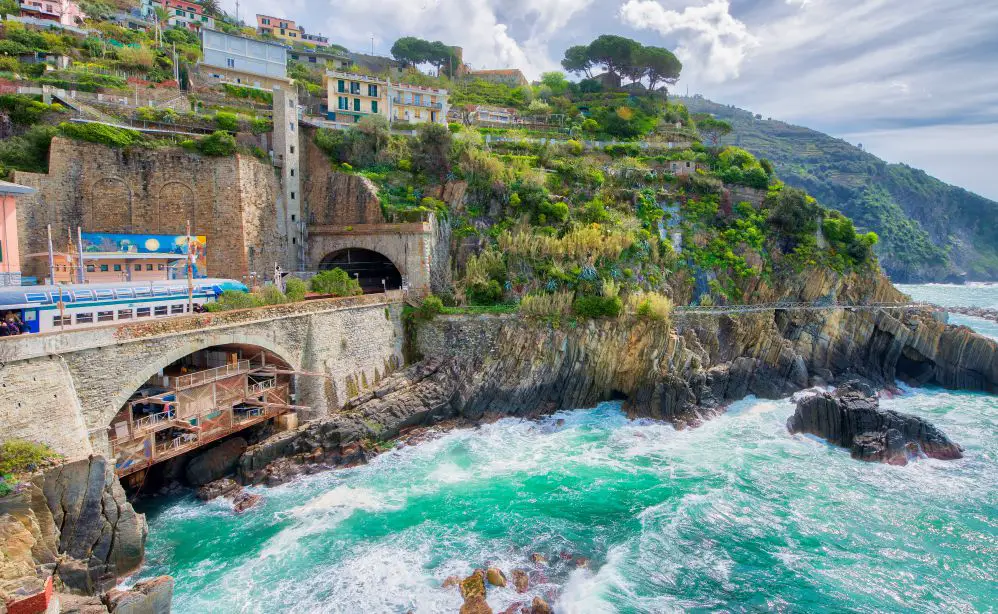 Nestled on the Italian Riviera, Cinque Terre is an enchanting coastal village that offers visitors a unique blend of beauty and culture. From its stunning beaches to its photogenic colorful houses, this breathtaking destination is sure to leave you in awe.
Start your journey in Monterosso al Mare, the biggest of the five villages and the ultimate beach destination.
Here, you can take a leisurely stroll along the shoreline or soak up some sun on one of the many sandy beaches. To get an even better view of the area, consider taking a boat cruise around the bay.
Vernazza is next on the list, famous for its colorful harbor houses and impressive castle perched atop the hill.
Make sure to snap a few photos here – it's quickly becoming the most photographed spot in all of Cinque Terre! Don't forget to sample some of Vernazza's delicious local cuisine while you're at it.
From there, head to Riomaggiore where you can explore the picturesque Via dell'Amore, arguably the region's most romantic footpath with incredible sea views.
Sample some of the region's exceptional wines and olive oils before making your way over to Manarola.
Finally, stop by Corniglia, the oldest and smallest villa located in the middle of lush vineyards. Take a moment to admire Saint Mary's Terrace for panoramic vistas of the surrounding countryside.
No matter how long you stay in Cinque Terre, you're sure to enjoy every second of your visit!
17. Capri, Italy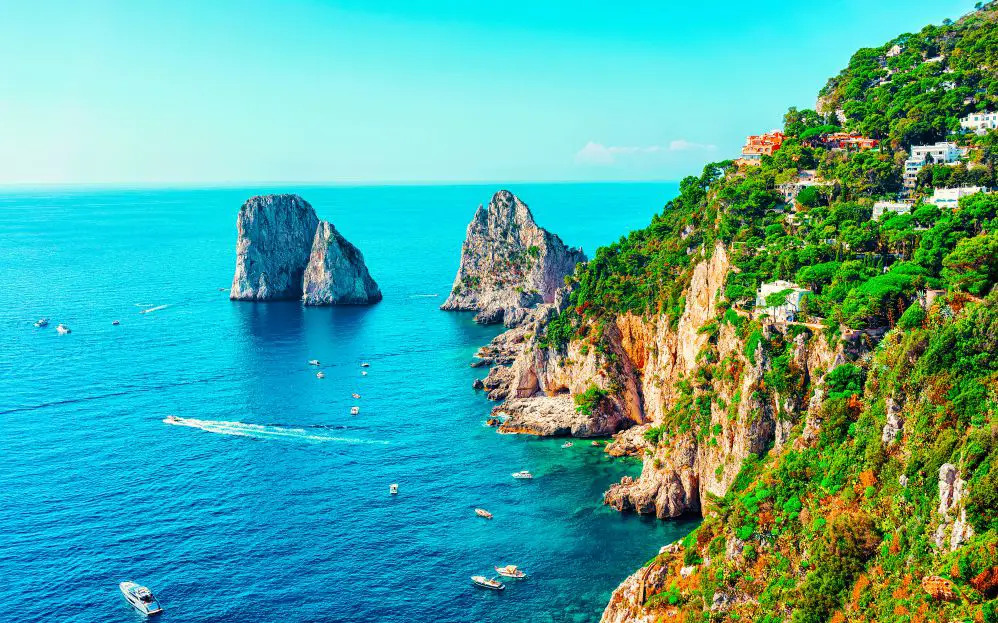 Nestled in the picturesque Gulf of Naples, Capri is an idyllic Italian island that is truly a sight to behold.
Its stunning landscape and delicious cuisine make it an ideal destination for travelers looking to explore and experience something new.
The bustling center of Capri, Piazzetta di Capri, offers visitors a chance to enjoy some authentic ravioli capresi while exploring the vibrant atmosphere.
For those seeking adventure, booking a boat tour around the island's crystal clear turquoise waters will provide breathtaking sights such as the Arco Naturale and Blue Grotto.
Other must-see destinations include the Gardens of Augustus, Villa San Michele, and the best beaches for swimming – Marina Grande and Bagni di Tiberio. With so much to explore, there's no better place to visit than Capri!
18. Helsinki, Finland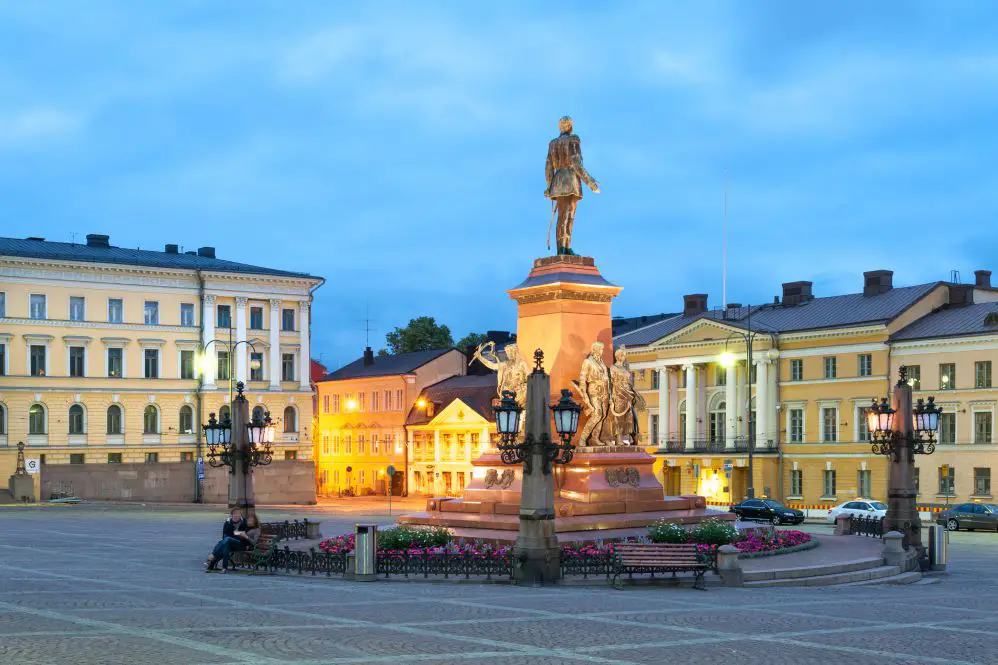 A visit to Helsinki, Finland promises a unique experience that you won't soon forget. From the ferry rides to the world's largest sea fortress of Suomenlinna to exploring the city's many landmarks and museums, this Nordic capital will surely captivate your imagination.
Take a stroll through Temppeliaukio Church, an ancient church carved into rock, or visit the iconic 19th century Helsinki Cathedral and Uspenski Cathedral.
Don't miss out on Kiasma and Ateneum for amazing art pieces and the Design Museum for some culture. Shop at Market Square for souvenirs and get your adrenaline pumping at Linnanmäki amusement park.
With so much to do, Helsinki is one of Europe's best places to visit!
19. Madeira, Portugal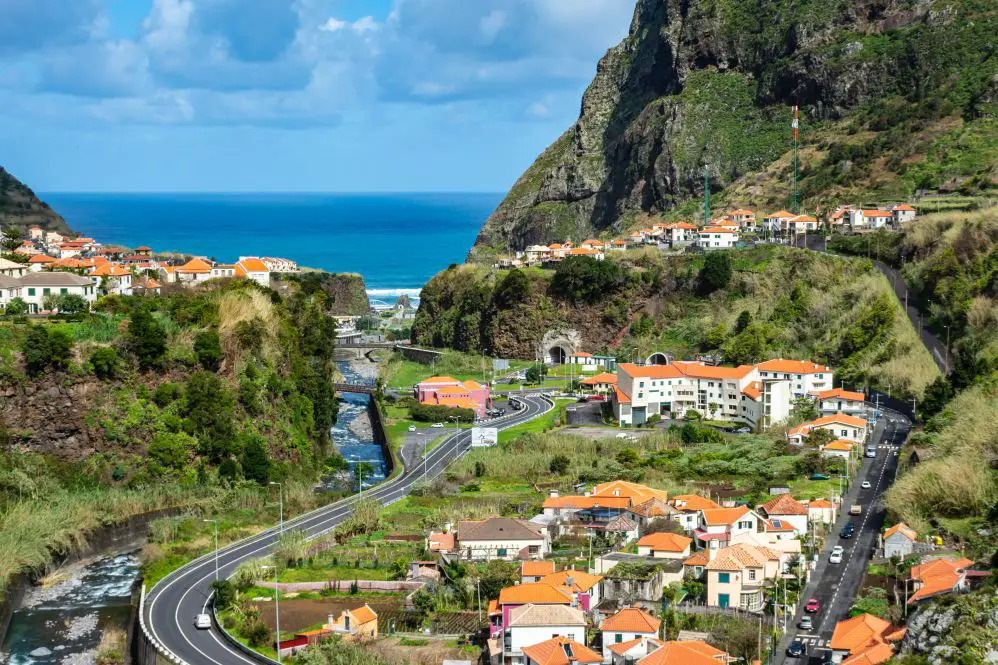 Madeira is a beautiful subtropical island that has been made famous by its native son Cristiano Ronaldo.
With warm temperatures throughout the year and lush rainforest vegetation, this hidden gem in Europe is perfect for exploring nature, enjoying breathtaking views and engaging in unique activities.
From hiking up Vereda do Areeiro to watching the sunrise at Pico Ruivo or admiring the traditional Santana houses, there's something for everyone on Madeira.
For a truly unforgettable experience, take a ride on the Monte Sledge toboggan – an exciting way to navigate the streets of Madeira.
After all the adventures, you can cool down with a swim in Porto Moniz's volcanic pools, which offer crystal clear waters and amazing views of the Atlantic ocean.
Don't forget to try the Poncha, a famous local drink! An interesting statistic about Madeira is that it receives over 2 million visitors each year!
20. Vatnajökull National Park, Iceland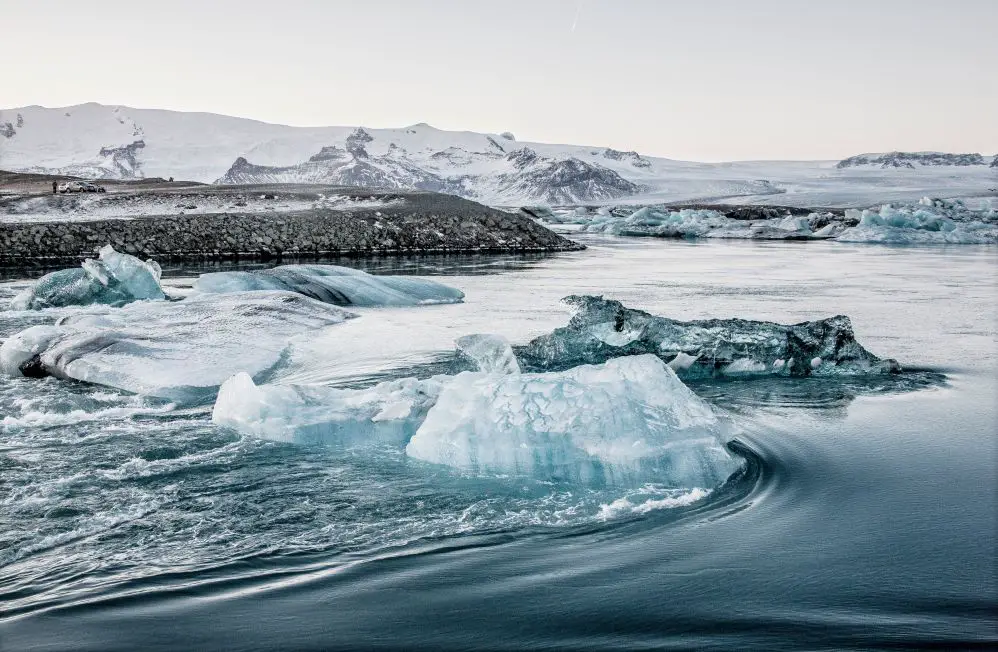 Heading to Iceland? Then Vatnajökull National Park should definitely be on your bucket list!
This land of fire and ice offers an adventure like no other, with its impressive glacier and a plethora of outdoor activities such as hiking, snowmobiling, or even kayaking in the glacier.
Wintertime is especially magical, allowing you to explore the park's incredible Ice Caves that melt away come spring. Come experience this nature-filled paradise for yourself – it will certainly leave you speechless!
21. Isle of Man, Ireland
For millennia, the Isle of Man has been an intriguing destination for travelers seeking to explore its past and experience a unique culture.
From artifacts from the Island's Celtic and Viking roots at the Manx Museum to one of the best-preserved medieval castles in the world – Castle Rushen – this small isle bathed by the Irish sea offers plenty of history to discover.
Sports fans will love the thrilling motorcycle race of The Isle of Man TT. Nature lovers can find solace on Snaefell Mountain or walking to the Fairy Bridge.
22. Seville, Spain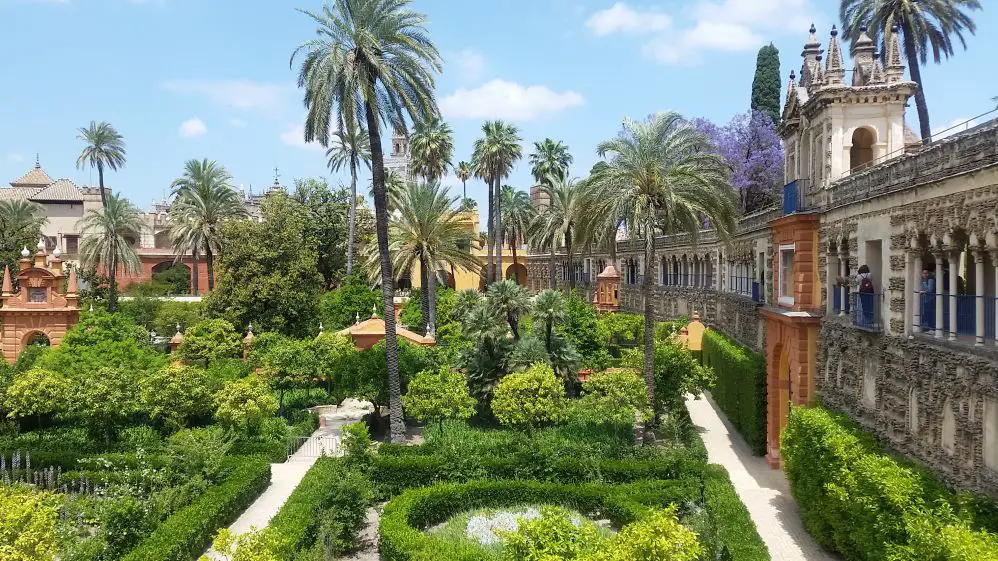 Welcome to the beautiful, sunkissed city of Seville, Spain! With a unique mix of Christian and Moorish influences, you'll find plenty of things to do and see here, from exploring the stunning Real Alcázar of Seville, to the Seville Cathedral & La Giralda, the world's largest Gothic cathedral.
Climb to the unique Setas de Sevilla and rent a rowboat at Plaza de Plaza de España. Plus, for the Game of Thrones fans, there are a couple of filming locations to visit.
But if you're looking for a more adventurous experience, there are plenty of day trips available, from the historical Italica, the natural wonder of Doñana National Park, the unique city of Ronda, to the paradise beaches at Zahara de los Atunes.
So come and explore the unique culture and beauty of Seville, and you won't be disappointed!
23. Manchester, United Kingdom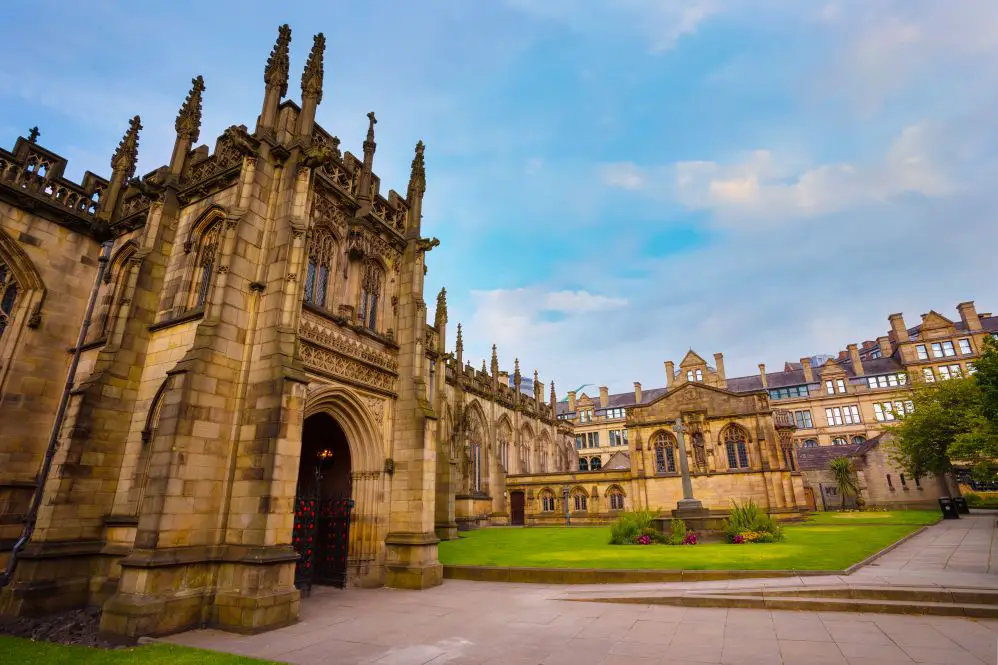 Manchester, United Kingdom is a vibrant destination full of culture and entertainment.
From its two major stadiums, Old Trafford and Etihad Stadium, to the National Football Museum, Manchester has something for every sports fan.
For those seeking out the arts, there's plenty to explore, both indoors and out. Take a tour of the Manchester Art Gallery or The Whitworth, or go on a unique street art tour.
If you're looking for a night of culture, catch a show at the Manchester Opera House or the AO Arena, one of Europe's largest indoor arenas. With so much to do, Manchester it's an amazing place to visit.
24. Lisbon, Portugal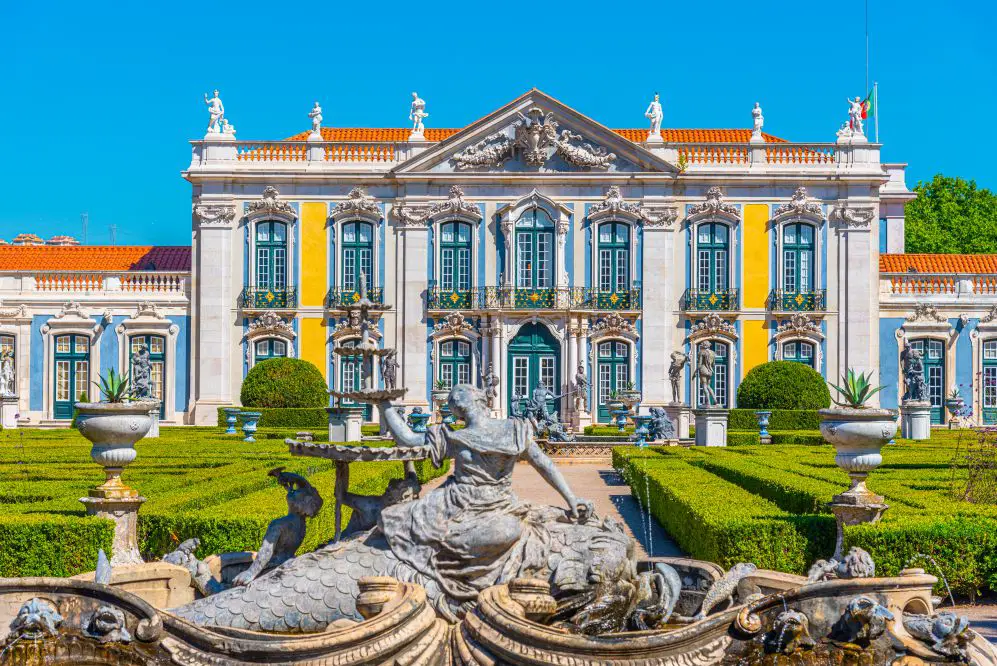 Lisbon, Portugal is a wonderland of culture, adventure, and history. From the cobblestone streets of Alfama to the majestic Manueline style architecture of Belém, Lisbon it's a must destination for every traveler.
And if you're looking for a truly magical experience, then you won't want to miss a visit to Sintra, the fairy tale city with its enchanting woods and the colorful Pena Palace – a must-see for any modern-day explorer.
Or, if you're feeling adventurous, take a day trip to the university city of Coimbra, the romantic waters of Aveiro, or the pilgrimage site of Fátima. No matter what you choose, you'll come away with a unique experience that you won't soon forget.
25. Brighton, United Kingdom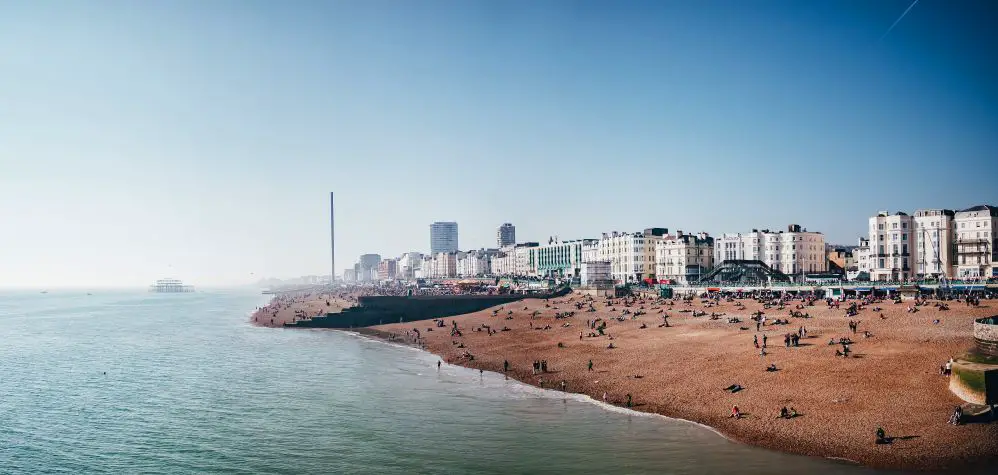 Discover the vibrant city of Brighton, nestled on the south coast of England, a place where every visitor can find something to their taste.
From the panoramic views of the British Airways i360 to the fun-filled days at the Brighton Palace Pier, this city is a must-visit destination.
Its unique atmosphere, eclectic mix of culture, and fascinating history make it a truly captivating place to explore.
With an abundance of independent shops, vintage stores, and the iconic North Laine, you can satisfy your shopaholic side as you wander down the streets.
Whether you're looking for a weekend getaway or a longer holiday, Brighton is sure to deliver a unique and unforgettable experience.
26. Canary Islands, Spain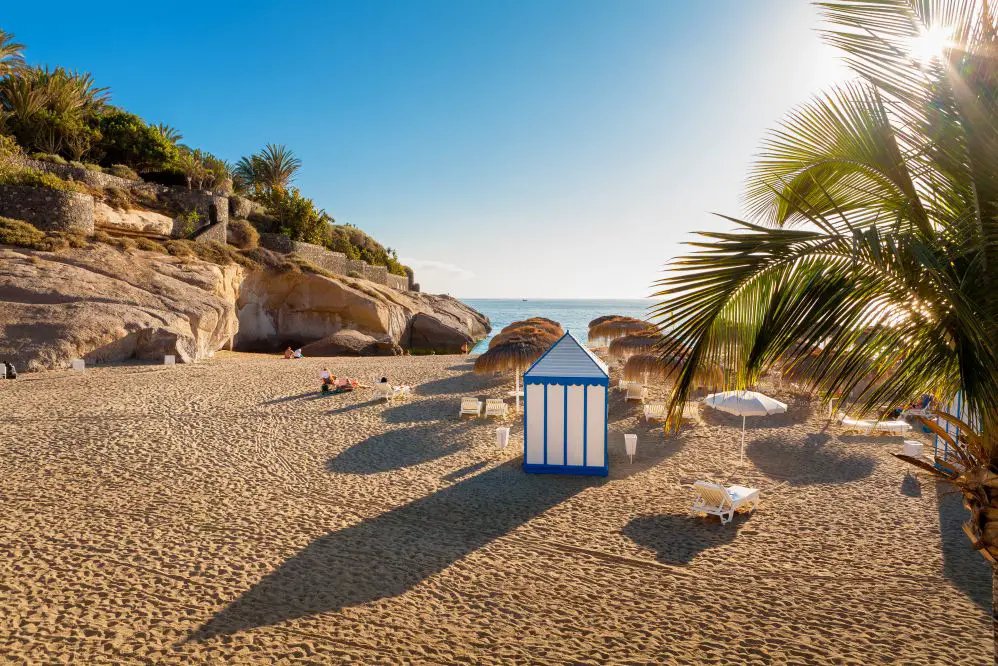 The Canary Islands of Spain is a captivating coast of culture and creativity. Come explore the eight unique islands, each offering its own adventures, from Tenerife's towering Teide National Park to Fuerteventura's volcanic vineyards in La Geria.
Take a journey through Gran Canaria's Vegueta old town or dive into El Hierro's deep seas.
Uncover hidden treasures in La Gomera's Garajonay National Park, wander through La Palma's Caldera de Taburiente National Park, and experience the unparalleled underwater flora and fauna of La Graciosa.
Whether you're looking for sun-soaked beaches or mountain hikes, on the Canary Islands you will find everything!
27. Istanbul, Turkey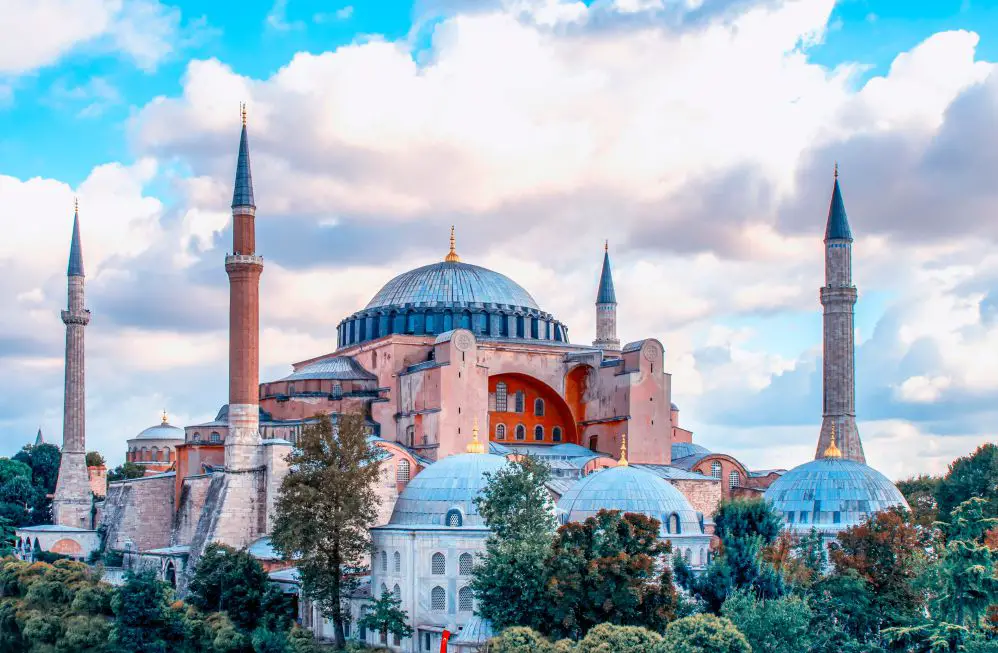 Istanbul, Turkey is a timeless city that serves as the bridge between two continents – Europe and Asia.
It is an enchanting place where ancient history meets modern life. Here, you can find iconic attractions such as the Hagia Sophia, with its beautiful Byzantine architecture; the Blue Mosque, renowned for its religious importance; and the Grand Bazaar, one of the world's largest and oldest covered markets.
Foodies will be delighted by the diverse cuisine options from street food to restaurants and cafes. Moreover, take the chance to ascend to Rumelihisarı Fortress for breathtaking views or explore the other continent via ferry.
Cappadocia is also just an hour away, offering magnificent fairy chimneys and hot air balloon rides! Istanbul is truly a magical destination that provides endless possibilities for exploration.
28. Barcelona, Spain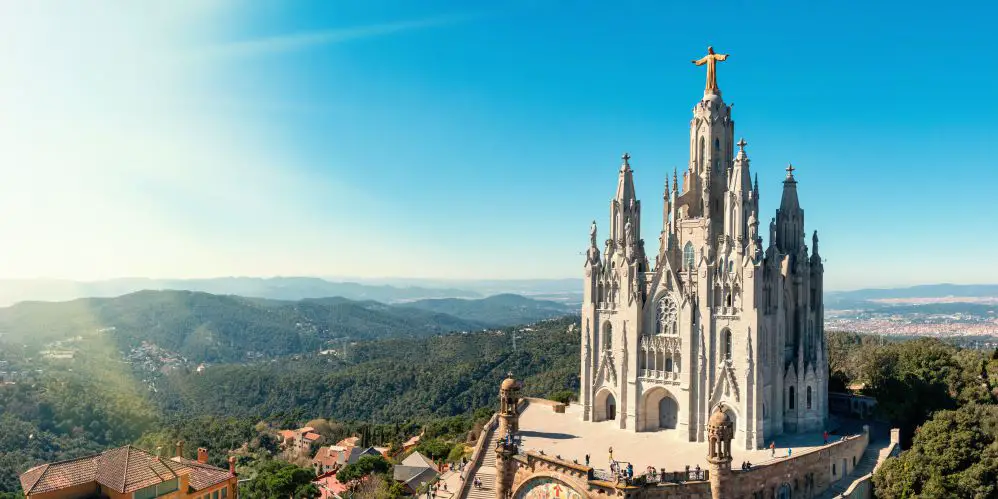 Barcelona, Spain is an amazing destination for both the history buff and beach enthusiast alike.
From the iconic Sagrada Familia to the vibrant nightlife of Park Güell and Casa Batlló, there's something for everyone in this bustling city.
For a unique experience, take a helicopter tour for a bird's-eye view or explore La Boqueria for some of Barcelona's finest treats!
Sports fans will also love visiting Camp Nou, home of FC Barcelona. And don't forget to check out all the great day trips available that let you explore nearby Costa Brava and ski down the slopes of Andorra.
Whether you want to relax on the beach or enjoy culture and cuisine, Barcelona has it all!
29. Mont Saint Michel, France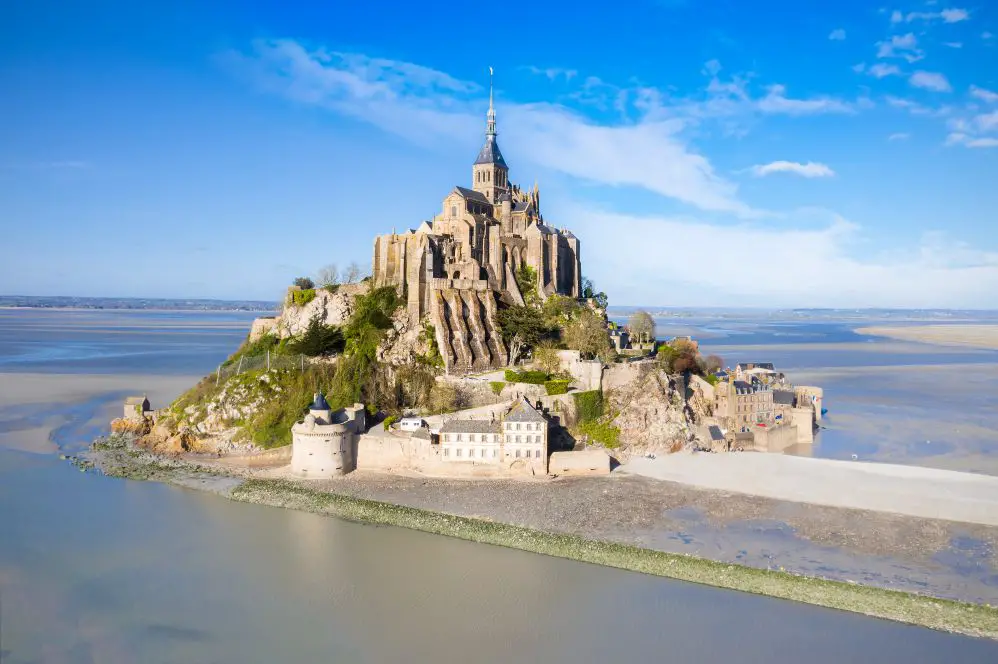 Welcome to Mont Saint Michel, France – a remarkable medieval gem that beckons pilgrims from near and far.
Its small island boasts an array of majestic sights, such as the awe-inspiring Abbey of Mont Saint-Michel perched atop its peak, ancient defensive walls, and a North Tower observation deck offering breathtaking views of the bay.
Come explore this enchanting destination and let yourself become mesmerized by its beauty!
30. Oslo, Norway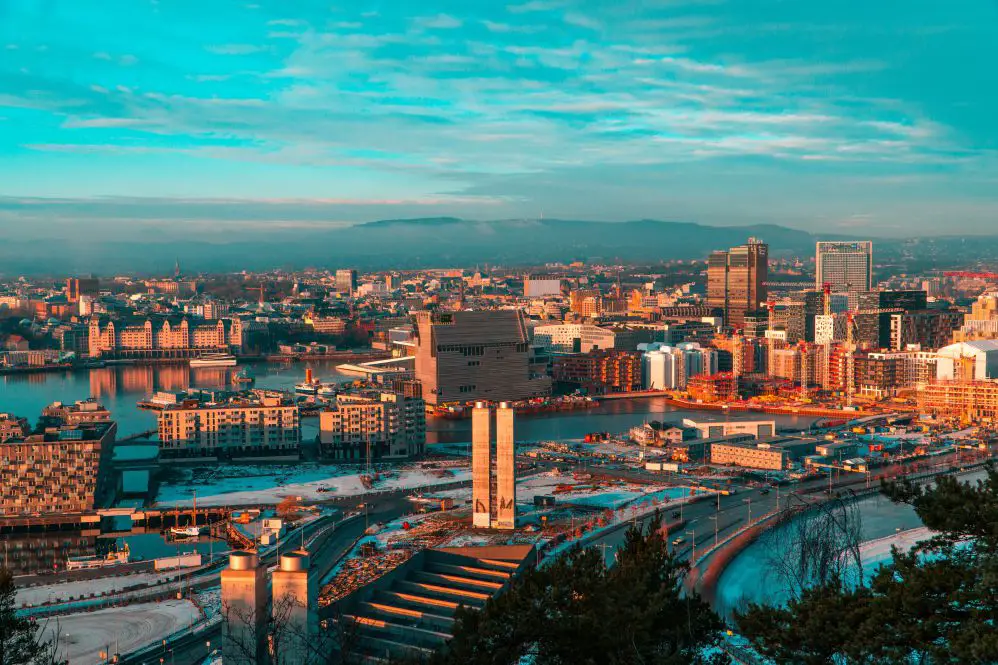 Oslo, Norway is an amazing destination that deserves a spot on every traveler's bucket list.
From museums and historic architecture to outdoor activities like skiing or hiking, beautiful city has it all!
When you're ready to explore the charming Old Town, take a stroll down Karl Johan Street for some shopping, or check out Aker Brygge neighborhood for its unique culture.
Don't forget to catch a show at the Oslo Opera House or relax in one of the traditional Scandinavian saunas.
Overcome any skepticism about visiting Oslo with confidence knowing that it has plenty to offer visitors from all around the world.
31. Edinburgh, United Kingdom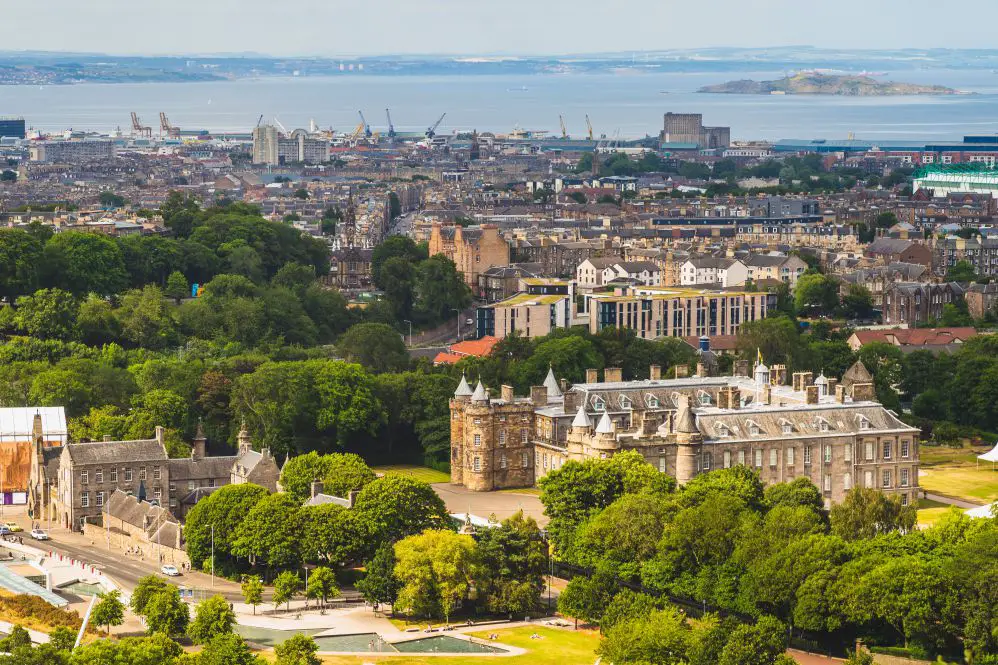 Edinburgh, United Kingdom is a city rich with culture and art. From the iconic castle perched atop a hill to the bustling streets of its medieval old town.
Take in breathtaking views from Calton Hill or embark on an invigorating hike up Arthur's Seat, where you'll be rewarded with incredible panoramas.
Explore Scotland's finest museums, such as the National Museum or the National Galleries of Scotland, and don't miss the opportunity to visit the Palace of Holyroodhouse, the former residence of Scotland's queens.
And if you're looking for a unique experience, take a day trip to Loch Ness or the Highlands for some of Scotland's most stunning scenery.
No matter what you choose to do, Edinburgh will leave you with lasting memories and moments of coincidence that evoke emotion and intimacy.
32. Paris, France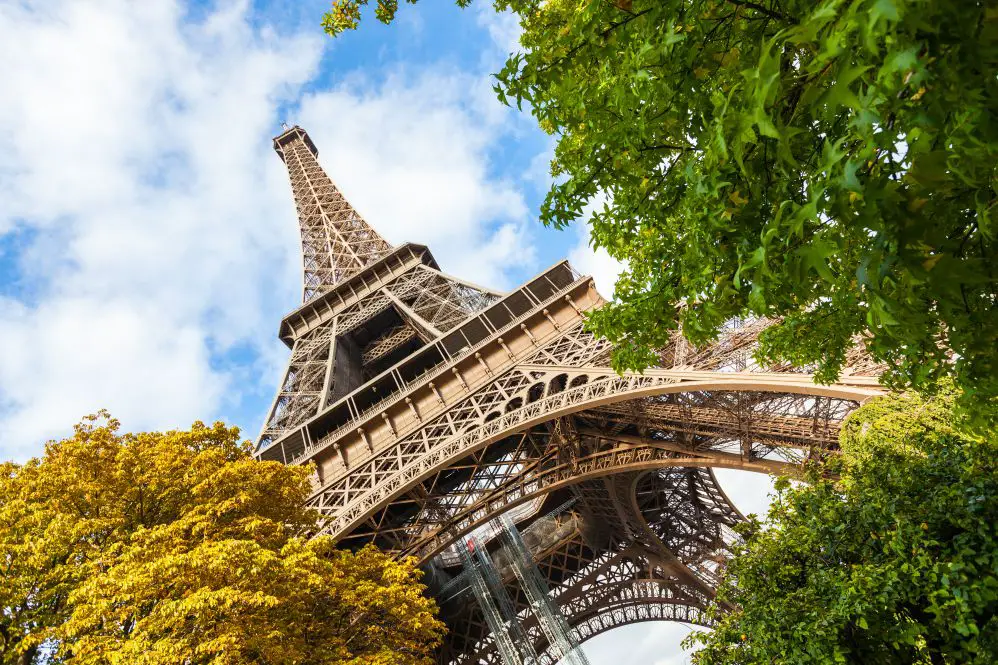 Paris, the City of Love, is a must-see destination for couples looking to create unforgettable memories.
From breathtaking monuments such as the Notre Dame and Arc de Triomphe to unique attractions like the Catacombs and the PSG Experience stadium tour, this romantic city has something for everyone.
Take in the beauty of Paris with a free walking tour or hop-on hop-off bus tour before embarking on day trips to explore nearby regions like Champagne and Loire Valley.
As night falls, the city takes on a whole new energy with vibrant nightlife and various shows at the Lido de Paris and Moulin Rouge.
Whether you're looking for an idyllic stroll along the Seine or a lively evening out, Paris promises to be a truly magical experience.
33. Malta & Gozo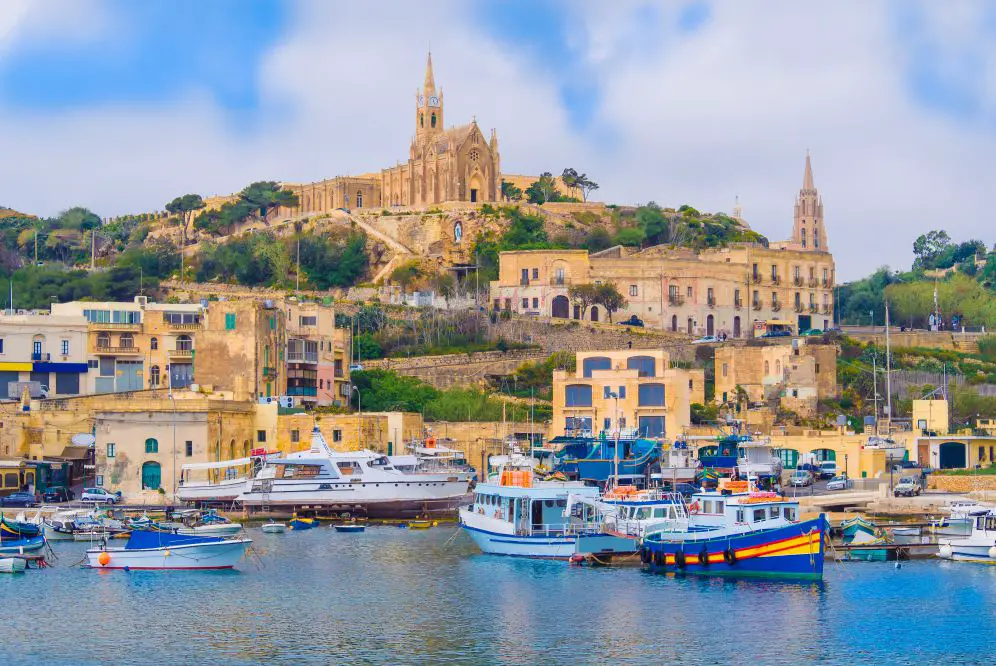 Discover the ancient Megalithic Temples of Malta, stroll through Valletta's sunny streets, get away from tourist crowds and explore Mdina's old alleys, swim in the crystal clear waters of Blue Grotto or St. Peter's Pool, take the family to Popeye Village, marvel at the dramatic coastal formations in Dwejra, and snorkel in Comino's blue lagoon – all this and more awaits you on a visit to Malta & Gozo!
34. Neuschwanstein Castle, Germany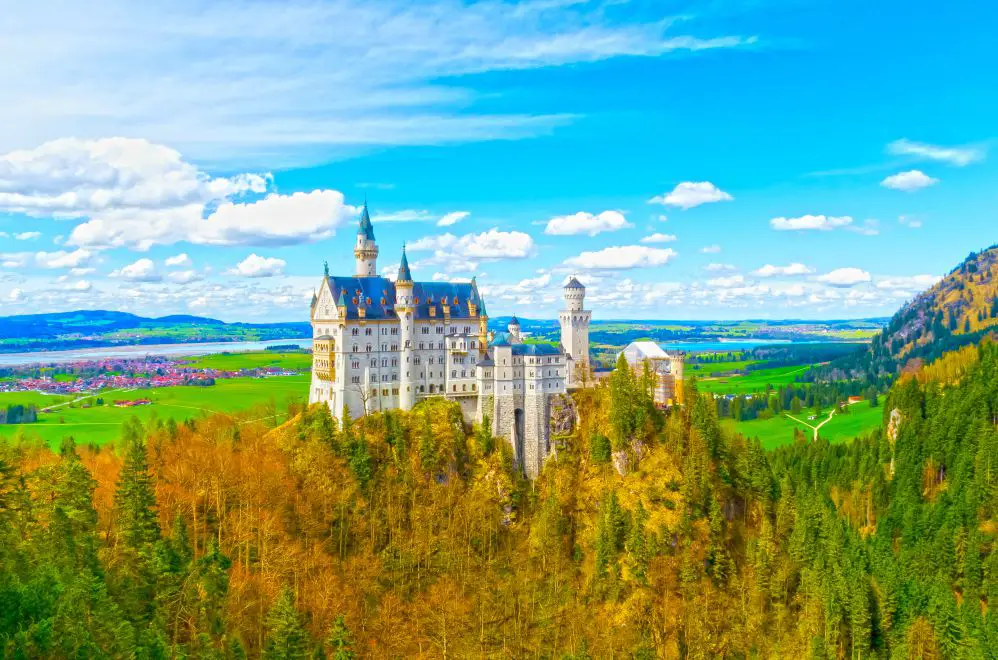 Tucked away in the Bavarian countryside, a storybook kingdom awaits. Welcome to Neuschwanstein Castle—a majestic structure of grandeur and charm that has been inspiring visitors for centuries.
From its iconic turrets and towers to its lush gardens and fountains, this castle is like no other. A creation of King Ludwig II, it stands as a testament to his dream and vision.
Whether you're taking a tour inside or admiring from afar, Neuschwanstein will take your breath away.
Its intricate details and breathtaking views make it one of the most photographed buildings in the world. And while the famous Queen Mary's Bridge (also known as Marienbrücke) offers the perfect postcard shot, there are plenty of hidden gems waiting to be discovered around every corner.
Visitors come from near and far, yet despite its popularity, Neuschwanstein still maintains a certain enchantment that can only be found here.
So whether you're an aspiring photographer looking for the perfect snap or simply dreaming of being a Disney princess, Neuschwanstein is sure to delight and inspire.
35. Cork, Ireland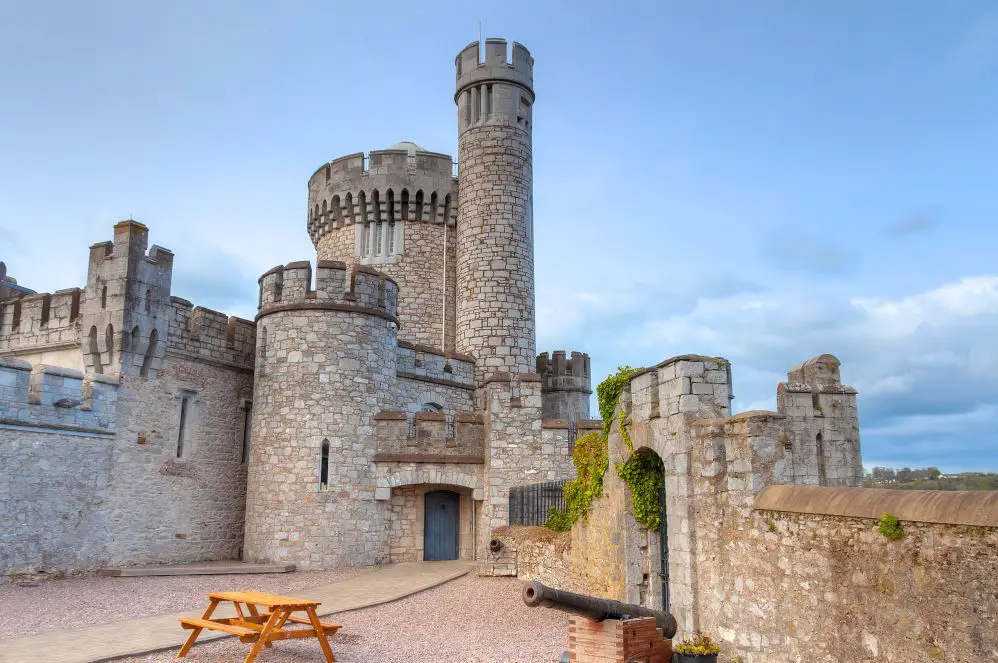 Cork, Ireland – the beautiful Emerald Isle! From its stunning rolling hills and quaint sea-side towns to its vibrant culture, friendly locals, and delectable cuisine; Cork has it all.
Whether you're looking for an adventure or a relaxing getaway, Cork is sure to please with its captivating scenery and endless array of activities.
So come explore this enchanting corner of the world and find out why it's one of the most beloved destinations in all of Europe.
36. Berlin, Germany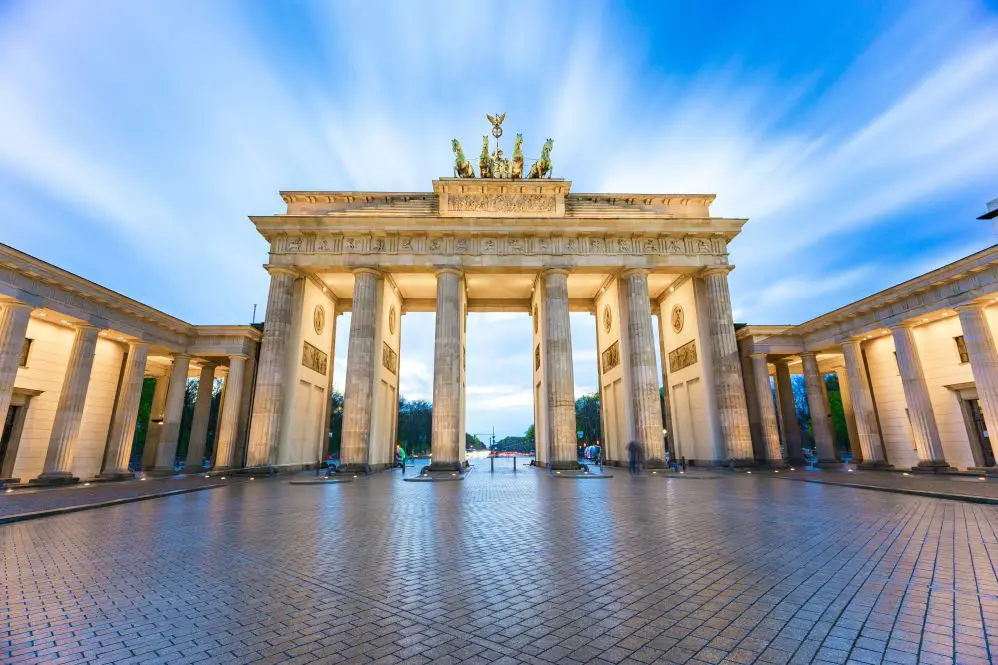 Berlin, Germany – a city of high-tech and culture, turbulent history and timeless traditions.
From the iconic Brandenburg Gate to the Memorial to the Murdered Jews of Europe, explore landmarks both ancient and modern as you walk through this vibrant metropolis.
Climb to the top of the TV Tower for breathtaking views, or to the dome of the Reichstag for a glimpse into past and present politics.
Enjoy authentic German pubs and Biergartens while exploring the one-of-a-kind atmosphere that Berlin has to offer.
37. Cannes, France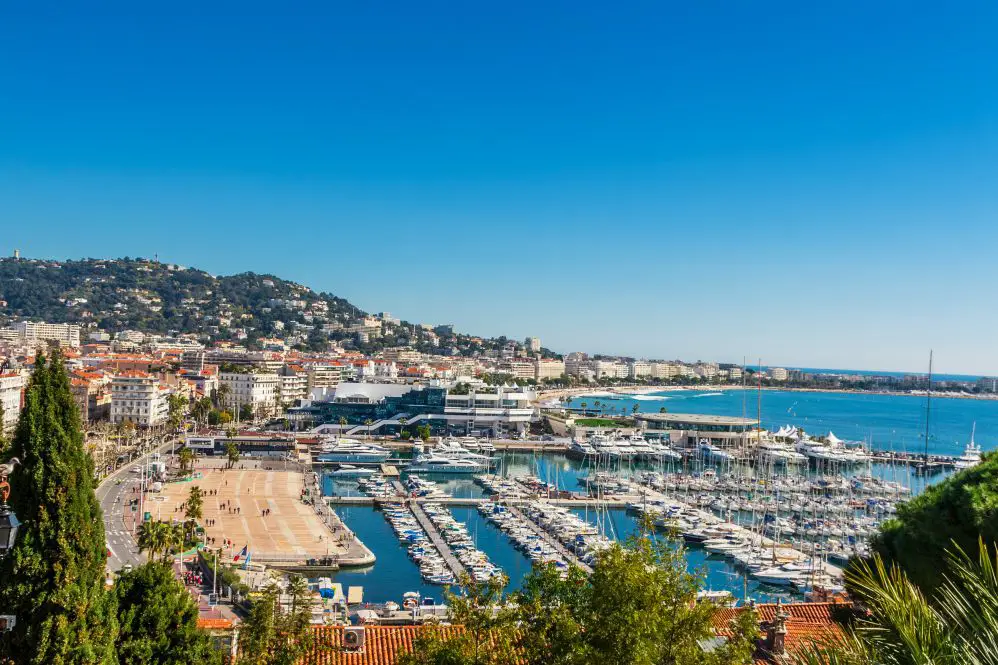 Cannes, France – a city of glamour and glitz where the movie stars come out to play!
Located on the stunning French Riviera, it's no surprise that this Mediterranean paradise is celebrated for its amazing climate, vibrant culture and world-famous Film Festival.
Whether you're looking for some fun in the sun, or something more luxurious like casino gambling or island hopping tours, there's something here for everyone.
So why not make your next holiday unforgettable with a visit to Cannes? Let the sparkling blue waters, gorgeous beaches, and endless entertainment be your guide to an adventure you won't soon forget.
38. Liverpool, United Kingdom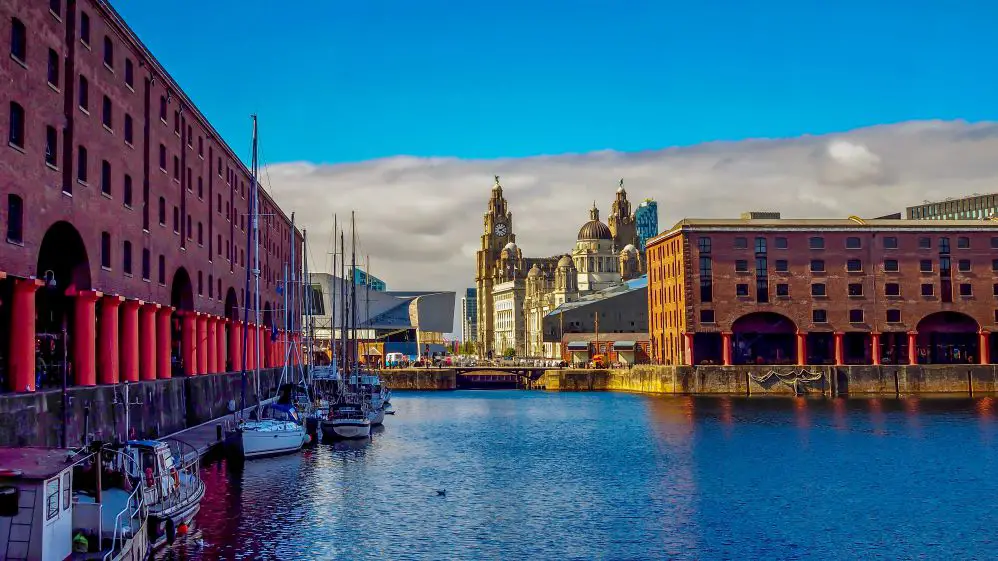 Liverpool, United Kingdom; the birthplace of The Beatles and home to some of the most iconic architecture in the world.
From the Cathedral of the Risen Christ to Royal Albert Dock, you'll find a vast array of cultural attractions that will keep you captivated.
Sports fans can explore the history of the legendary Liverpool FC at their museum or take an exclusive tour of the stadium grounds.
And if you're looking for something more unique, there are plenty of Peaky Blinders filming locations scattered throughout the city – from Port Sunlight to Falkner Square.
When the sun sets, join the locals in one of the many pubs or clubs; whether it's catching a show at the historic Cavern Club or grabbing a drink at one of the other vibrant venues, you'll be sure to have a great time. So come to Liverpool and experience its culture first-hand!
39. Rome, Italy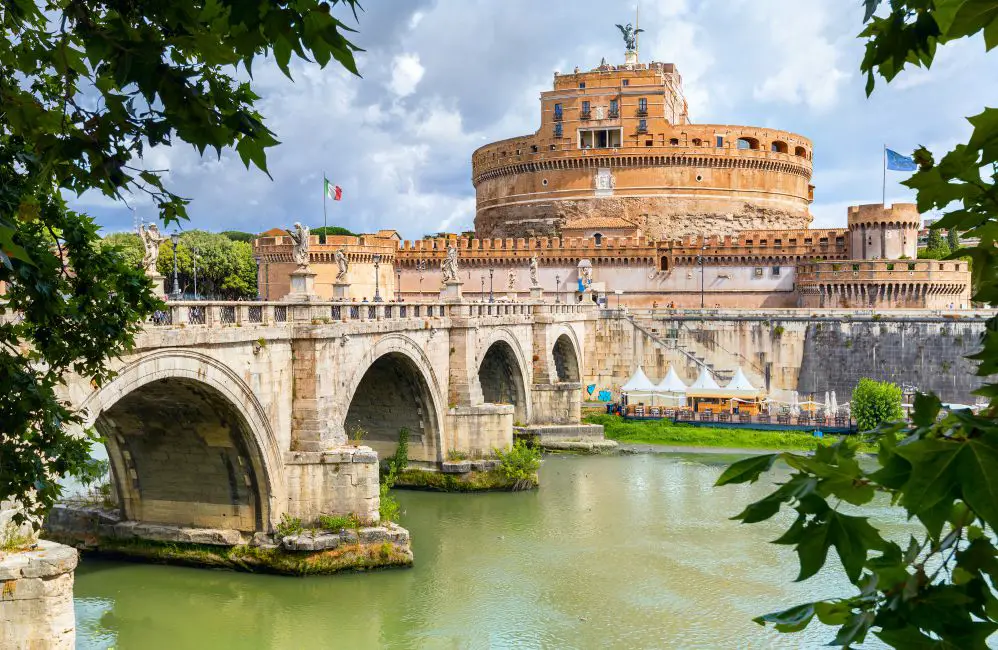 Rome, Italy is an open-air museum brimming with thousands of years of history and culture.
From the iconic Colosseum to the Trevi Fountain, visitors can explore the streets of Rome and find endless opportunities for discovery.
Inside the city's museums, like the world-renowned Borghese Gallery, one can see some of the finest art pieces in the world.
For those seeking something a bit different, there are the Catacombs of Rome – underground galleries used as burial sites centuries ago.
As night falls, Rome comes alive with vibrant bars and clubs that provide locals and tourists alike with unforgettable experiences.
With its central location within Italy, Rome makes for the perfect base from which to explore cities like Florence, Naples, or Tivoli—known for their Renaissance heritage and UNESCO World Heritage Sites.
40. Copenhagen, Denmark
Copenhagen, Denmark is a veritable haven of culture and history. This charming city boasts the iconic Little Mermaid sculpture and was once home to famed author, Hans Christian Andersen.
Indulge in Danish gastronomy or head over to Tivoli Gardens for a day of amusement. Take a stroll down Strøget, Europe's largest pedestrian street, and explore Copenhagen's Old Town with its colorful architecture.
For an immersive experience into the city's past, visit Christiansborg Palace and numerous museums like the National Museum of Denmark.
41. Lyon, France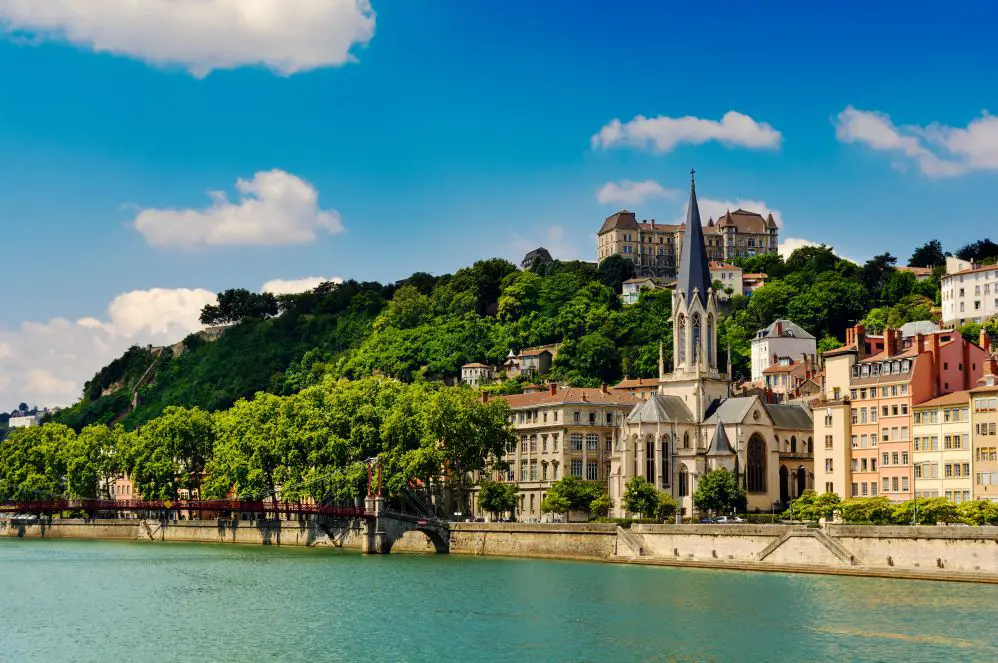 Lyon, France is the perfect destination for anyone looking to experience a unique blend of culture and cuisine.
With its world-renowned gastronomy, historic architecture, and vibrant festivals, Lyon is like a treasure chest overflowing with cultural delights.
Take a stroll through Les Halles de Lyon Paul Bocuse, an indoor market full of local delicacies, or explore the cobbled streets and Gothic facades of the city's old town.
During summertime, don't miss out on Nuits de Fourvière: an amazing arts and music festival held in the ruins of ancient Roman theatres – it is truly an unforgettable experience!
Whether you're visiting for a day or a week, exploring Lyon promises to be a rewarding journey.
42. Stonehenge, United Kingdom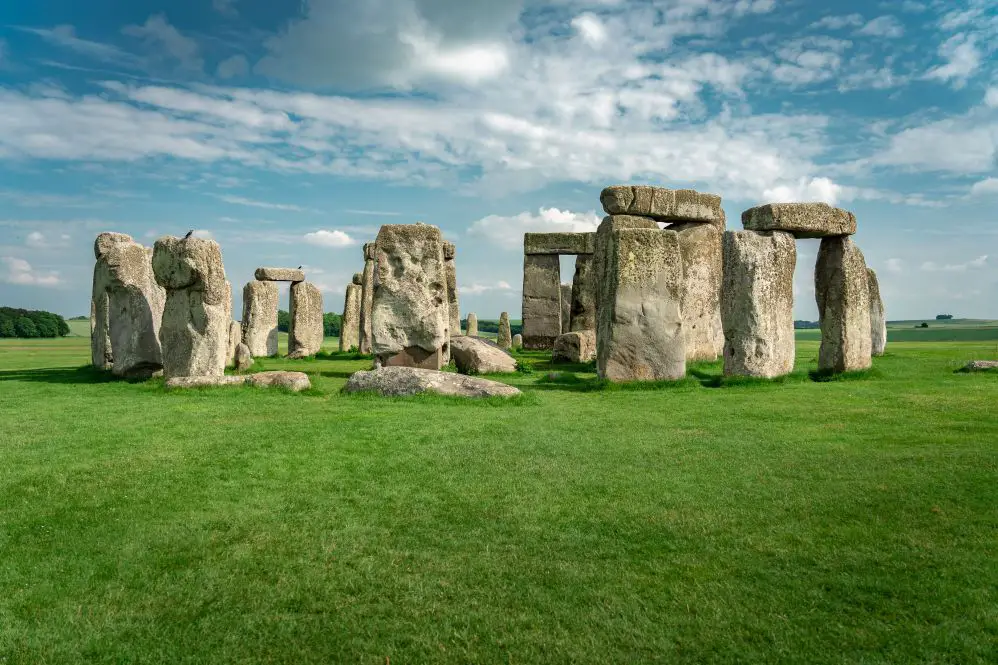 As the sun rises over Stonehenge, United Kingdom, a mysterious aura descends upon the ancient monument. For centuries, this majestic structure has stood as an enigma, shrouded in mystery and myth.
The towering stones are said to be aligned with the movements of the stars and planets, hinting at its use for astronomical studies or pagan ceremonies.
Whatever the purpose was, it remains unknown, but one thing is certain: Stonehenge has been the site of burial grounds since ancient times.
Today, Stonehenge continues to attract millions of visitors every year who come to marvel at its beauty and ponder its secrets.
Weekdays offer smaller crowds and allow for an intimate experience, so plan your trip accordingly if you want to take in this incredible monument without the hustle and bustle of tourists.
Whether you come to explore its past or appreciate its present, Stonehenge will surely leave you in awe.
43. Bran Castle, Romania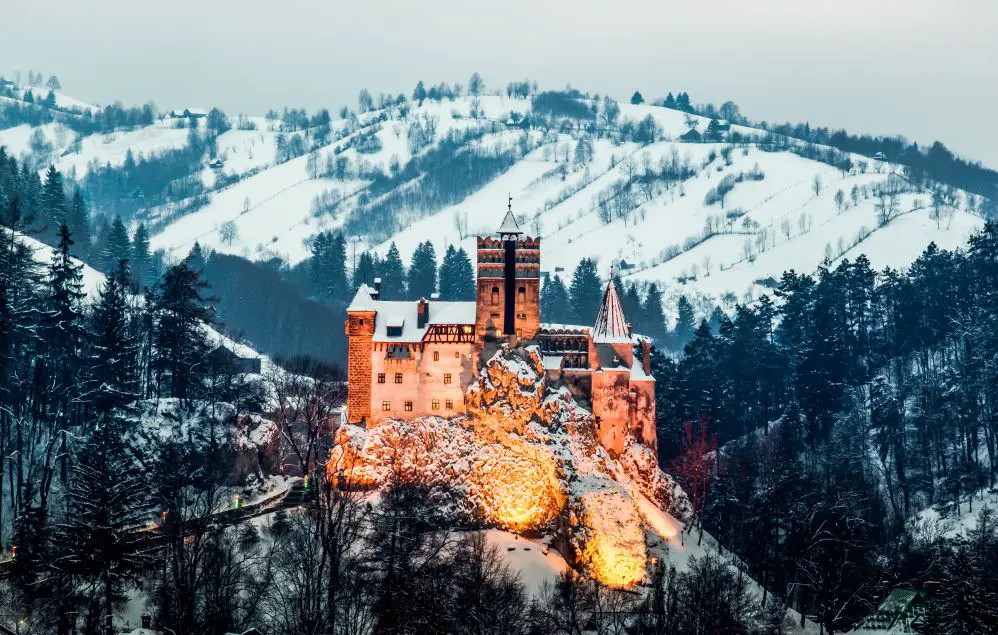 Bran Castle in Romania is like a majestic mountain towering over the landscape, its ancient walls standing strong and proud against the passage of time.
Perched atop a hill, this 12th century fortress has been known throughout Europe as Dracula's home – an iconic symbol of Transylvania and Wallachia's defensive history.
Today, it welcomes thousands of visitors each year who come to explore Queen Marie's art collection, richly ornating the rooms with centuries-old furniture, artwork, and artifacts. It truly is a captivating sight that will transport you back in time.
44. Florence, Italy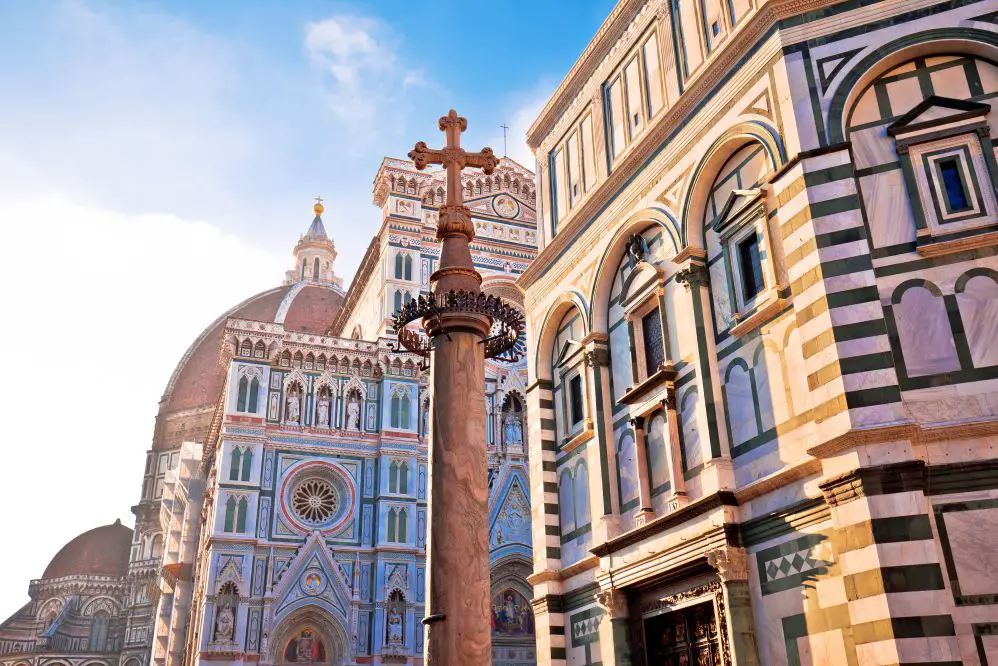 Florence, Italy is a magical paradise for art and history lovers. Boasting the birthplace of the Renaissance and a luxurious Medieval era, this city offers an array of exquisite sights such as the grandiose Duomo and the breathtaking Pitti Palace.
The Uffizi Gallery and Accademia Gallery offer a wealth of cultural experiences to uncover alongside the picturesque region of Tuscany.
A day trip away to discover the Leaning Tower of Pisa or San Gimignano's medieval towers can be followed by a relaxing spa experience in Saturnia.
45. Munich, Germany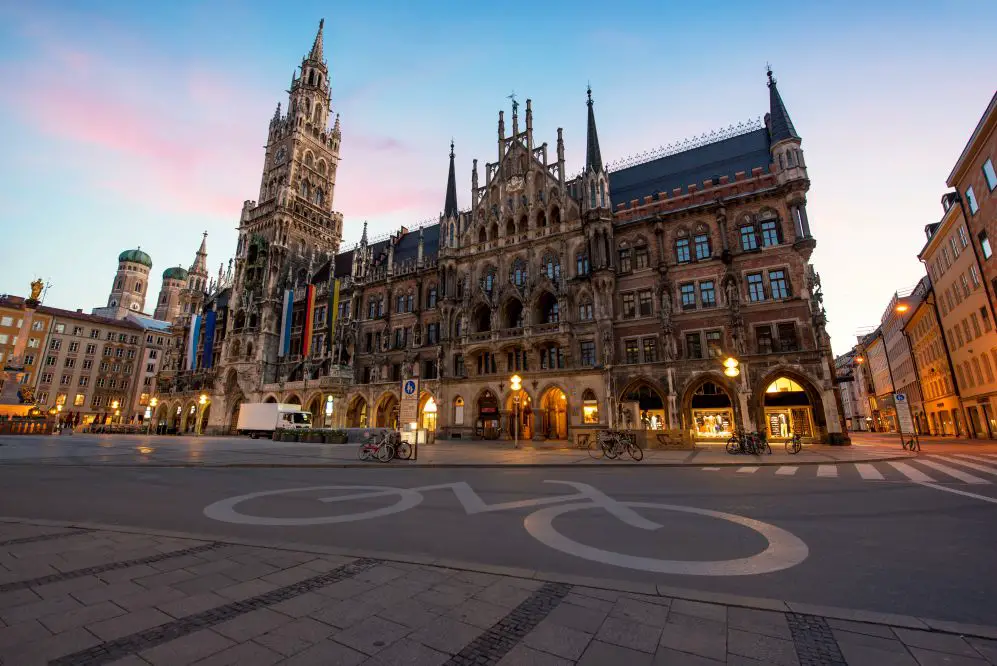 Munich, Germany is an unforgettable destination that offers plenty of exciting attractions and experiences.
Stroll through Englischer Garten, explore the beautiful Old Town with its iconic Marienplatz and Viktualienmarkt, or take a day trip to see the breathtaking Neuschwanstein Castle.
If you're looking for a more active adventure, don't miss out on skiing in Zugspitze, the highest mountain in the country!
Munich also boasts some of the best breweries and Biergartens in all of Europe- perfect for enjoying during the famous Oktoberfest celebrations.
With so much to do and see, it's no wonder why Munich is one of the top European destinations.
46. Kravica Waterfall, Bosnia and Herzegovina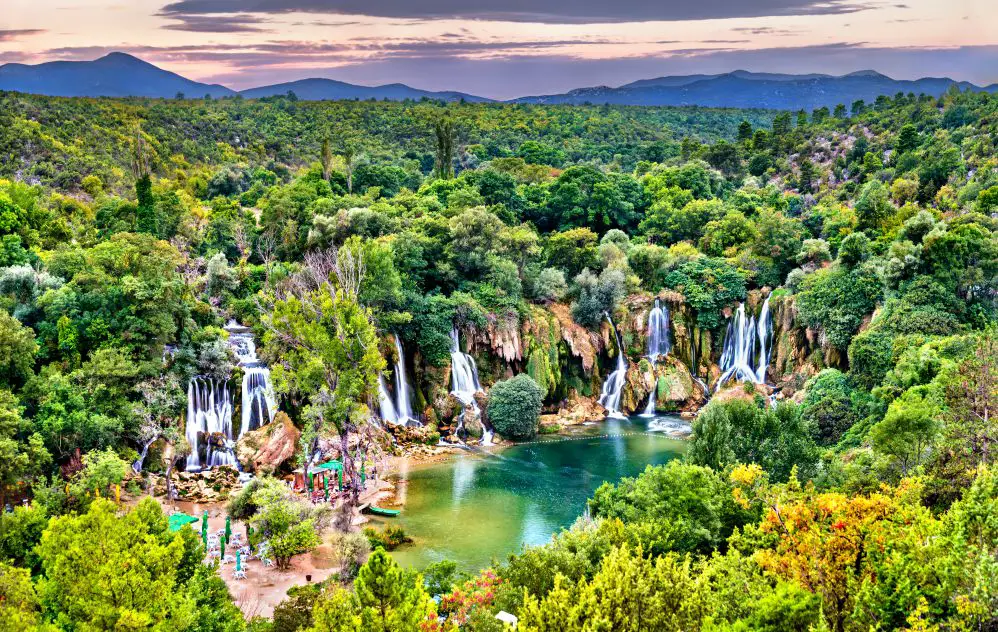 Kravica Waterfall, Bosnia and Herzegovina is like a hidden gem, glittering in its own majestic splendor.
With 25 meters of sheer beauty, it's the perfect place to escape to for some peace and relaxation.
Visitors can dip their toes into the crystal-clear lake or take a kayaking tour down the Trebižat River.
An idyllic picnic area and small cafe provide a tranquil atmosphere. Kravica Waterfall truly is an oasis – a paradise that will leave you with an unforgettable experience.
47. Versailles, France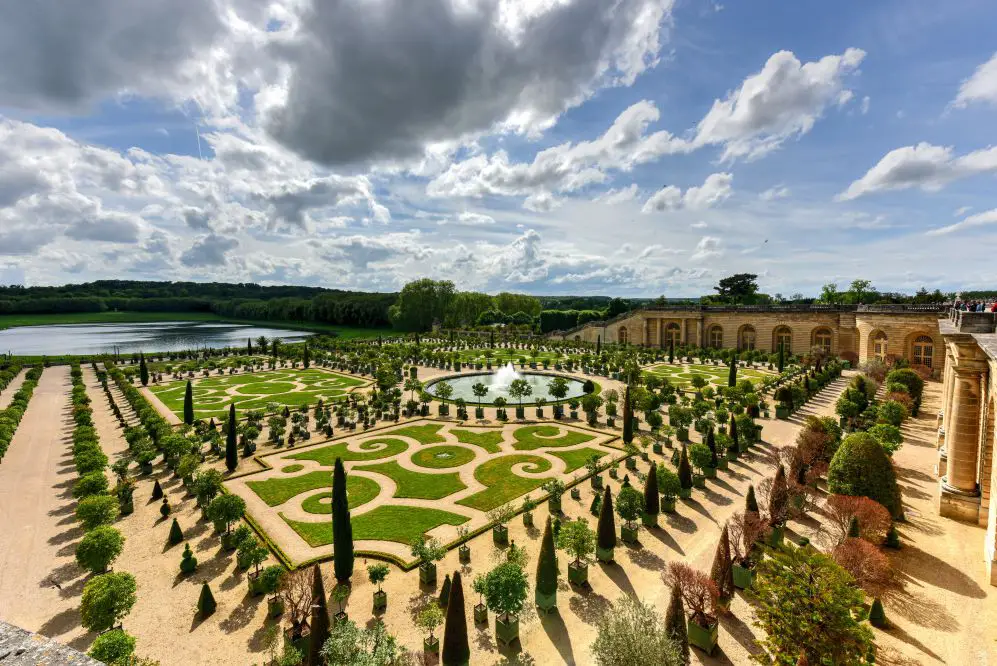 Versailles, France: a place of majestic beauty and grandeur, beckoning us to explore its secrets within.
From the lush gardens to the Hall of Mirrors adorned with 357 mirrors, it is no wonder that Versailles Palace has become one of the world's most visited sites.
Whether you choose to take a guided tour or purchase tickets for the Estate of Trianon, Musical Fountain Show, or other attractions, there are numerous ways to get lost in this royal residence.
So come, let us wander the grounds of the magnificent Versailles Palace — an invitation to experience intimacy with history.
48. Zurich, Switzerland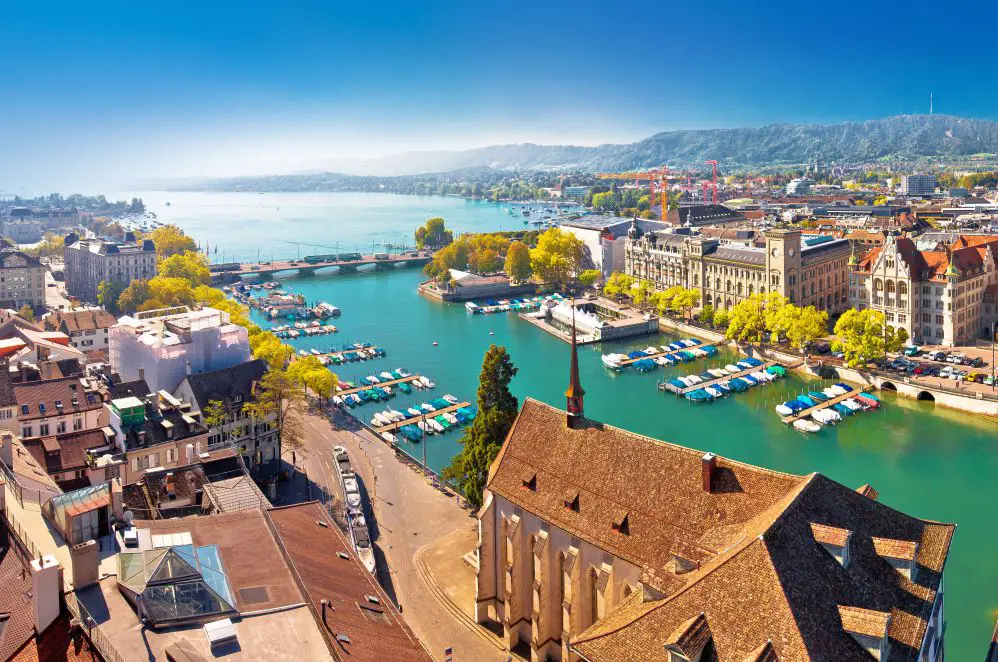 Zurich, Switzerland – a city of unique charm and beauty! Here, the old meets the new as colorful architecture bends with the lake in an unforgettable scenery.
Take a journey back through time at the Old Town or explore one of the many fascinating museums like the FIFA World Football Museum and Beyer Clock and Watch Museum.
For breathtaking views of the Alps, try the Funicular Rigiblick or take a boat tour around the moon-shaped Lake Zurich.
To make your Zurich experience complete, consider taking a day trip to nearby destinations like Grindelwald, Stein am Rhein, or Liechtenstein.
With so much to see and do, it's no wonder that Zurich is one of Europe's most sought after cities.
49. The Blue Eye, Albania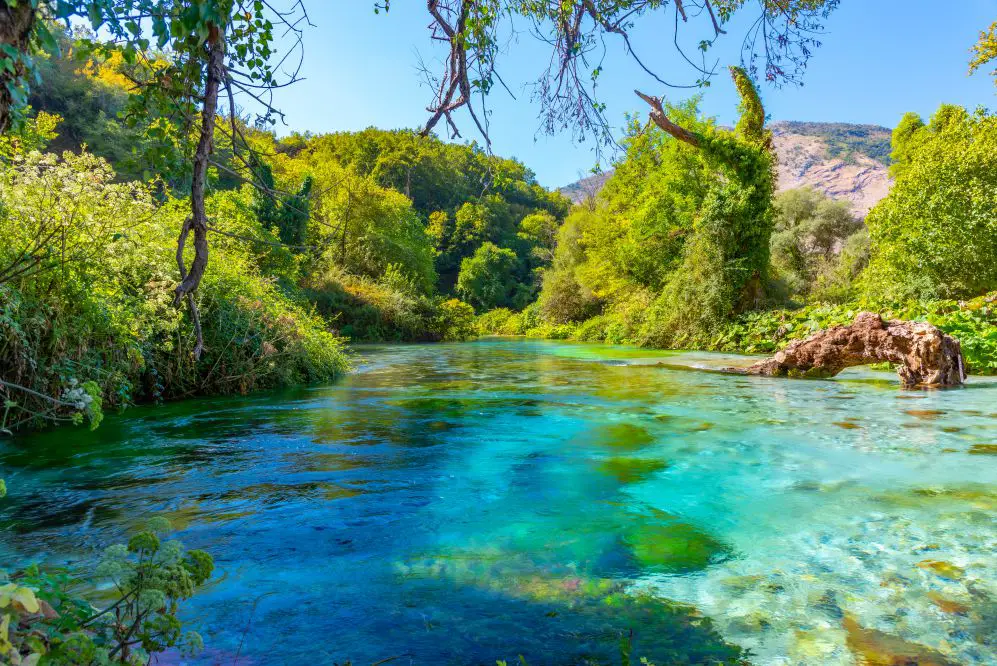 Take a journey to one of Albania's most prized secrets – the Blue Eye. Nestled in the heart of a dense forest, this natural water spring pool dazzles with its turquoise crystal clear waters that shimmer and sparkle beneath the bright sunlight.
Dive into a world of mystery as divers explore depths of up to 50 meters without ever reaching the bottom.
Watch in awe as bubbles rise to the surface, creating a mesmerizing show of beauty. While swimming is prohibited here, you can still marvel at this stunning phenomenon from the safety of the shore.
Be sure to take your time when visiting the Blue Eye, for it will captivate you with its enchanting atmosphere and leave you wanting more.
50. Santa Claus Village, Finland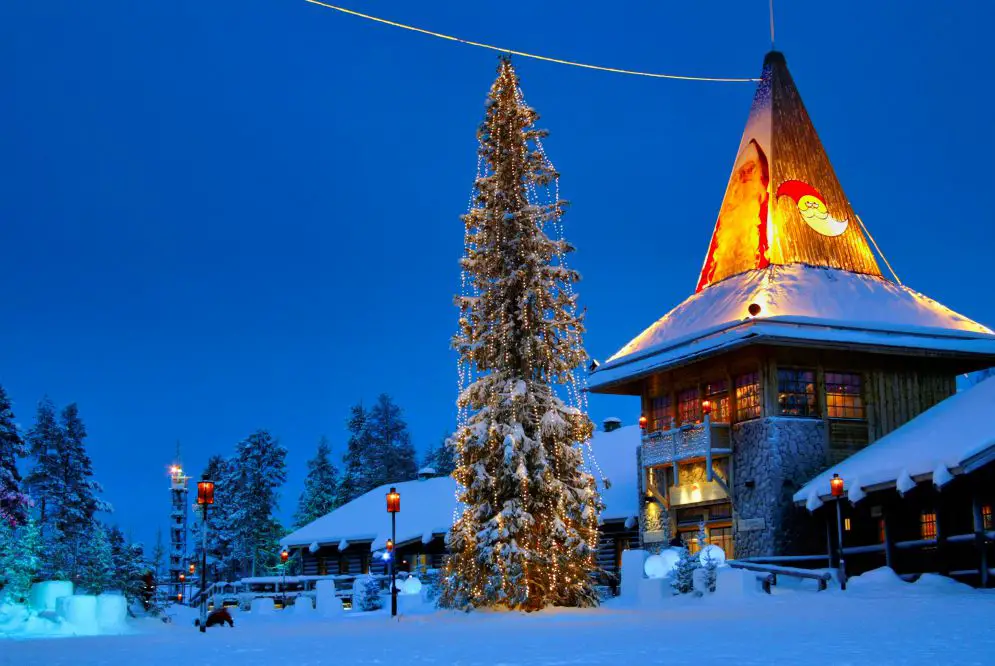 Have you ever heard of a place where the magic of Christmas comes alive all year round?
That place is Santa Claus Village located in Rovaniemi, Finland. It's one of the most visited spots in Lapland and the Arctic Circle!
Every year over 200,000 people come to experience the wonder of this enchanting winter wonderland.
Not only can visitors explore the white line painted across the park marking the actual Arctic Circle, but they can also visit the Santa Claus Office which has been open since 1992.
As if that wasn't enough, the village is an ideal spot for seeing the Northern Lights – making it even more magical for those lucky enough to witness them.
You don't want to miss out on this once-in-a-lifetime opportunity to make memories with your family at Santa Claus Village.
51. Mycenae, Greece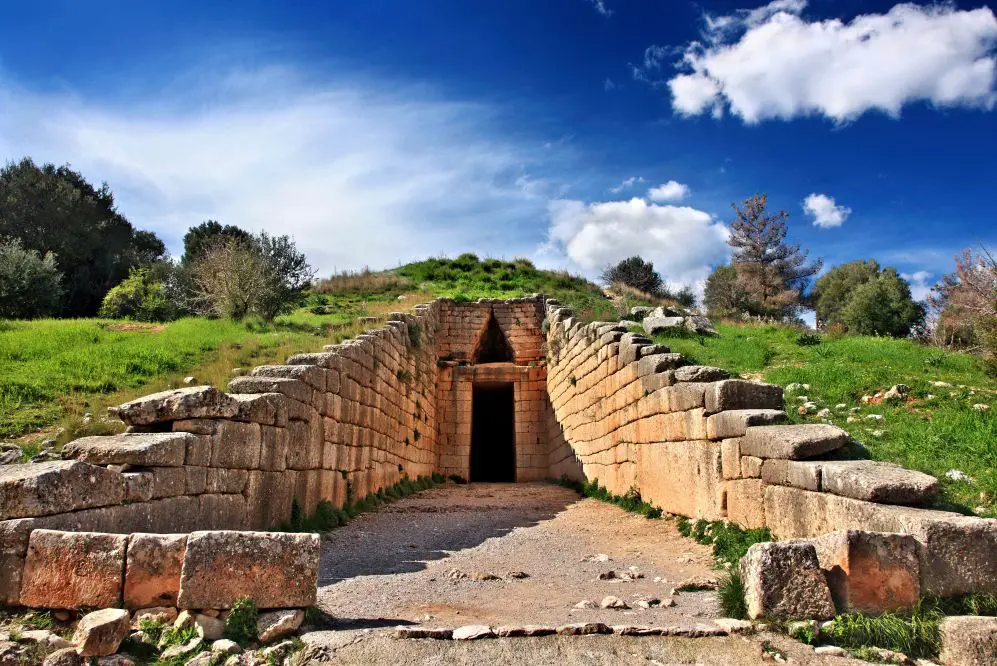 Mycenae, Greece is like a grand treasure chest waiting to be unlocked – the gateway to the legendary past of the ancient Greek civilization.
Step inside and explore the kingdom of Agamemnon, commander of the Greek forces in the Trojan War, as you cross through the famous Lion Gate that was once the fortified entrance to this powerful city.
Discover the secrets held within its walls by visiting the Treasury of Atreus, said to be the tomb of Agamemnon himself, or visit the Archaeological Museum and marvel at the wealth of artifacts and exhibits excavated from the site.
Unlock the stories of Mycenae and let yourself be captivated by the mystery and majesty of this remarkable place!
52. Oxford, United Kingdom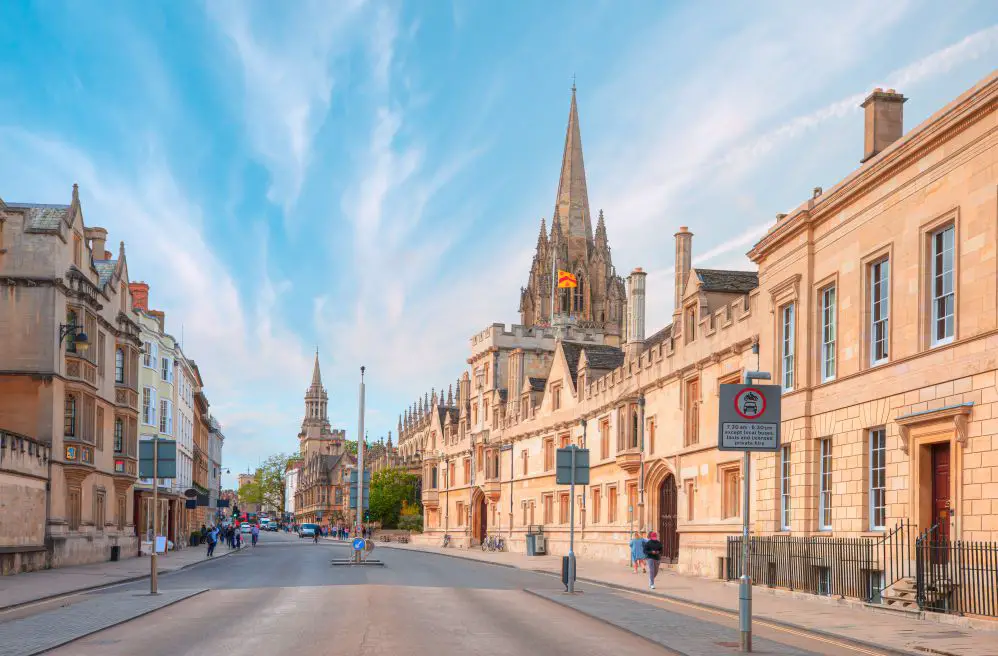 Oxford, United Kingdom is a historical wonderland that has been home to England's oldest university for over 800 years.
It is also the place of inspiration for some of the world's most famous authors such as Lewis Carroll (Alice in Wonderland), J. R. R. Tolkien (The Lord of the Rings) and C. S. Lewis (The Chronicles of Narnia).
In addition to its literary history, Oxford is known for being one of the top filming locations for popular franchises such as Harry Potter and Downton Abbey.
With landmarks like The Divinity School and Bodleian Library, it is no surprise that Oxford is visited by over 7 million tourists yearly!
53. Sofia, Bulgaria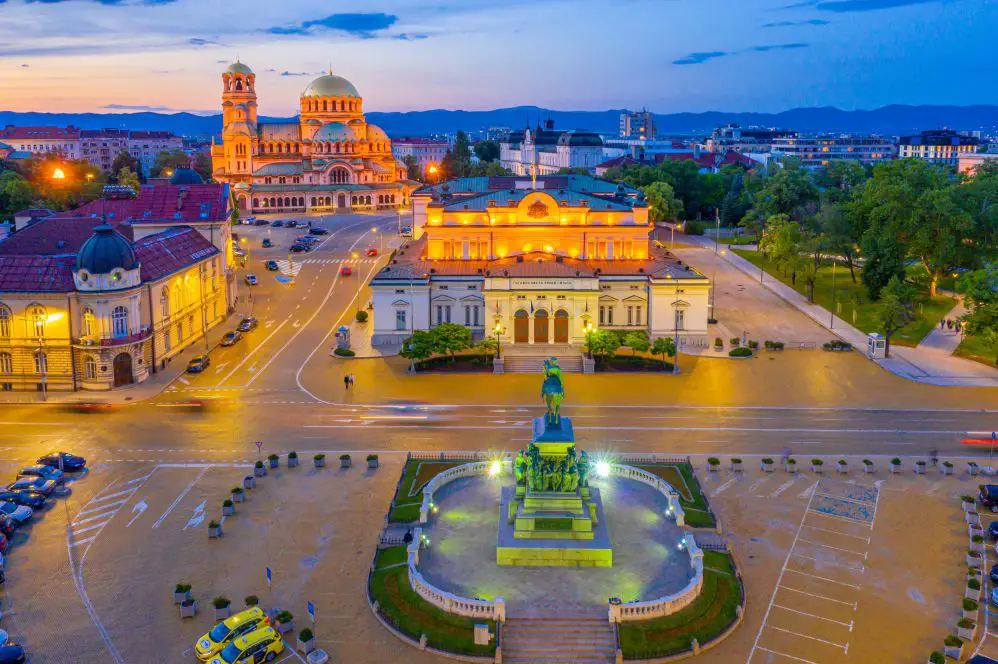 Sofia, Bulgaria is a beautiful destination for tourists seeking an uncommon excursion.
From the majestic Saint Alexander Nevsky Patriarch's Cathedral to the royal Vrana Palace and the ancient Boyana Church, this vibrant city offers something special for everyone.
Stroll down Pirotska Street and explore its shops, cafes, and markets for delightful souvenirs.
Enjoy a folklore show or performance at the Sofia Opera and Ballet and experience the unique nightlife of the city.
No matter your interests, Sofia promises a captivating adventure that you won't soon forget.
54. Azores, Portugal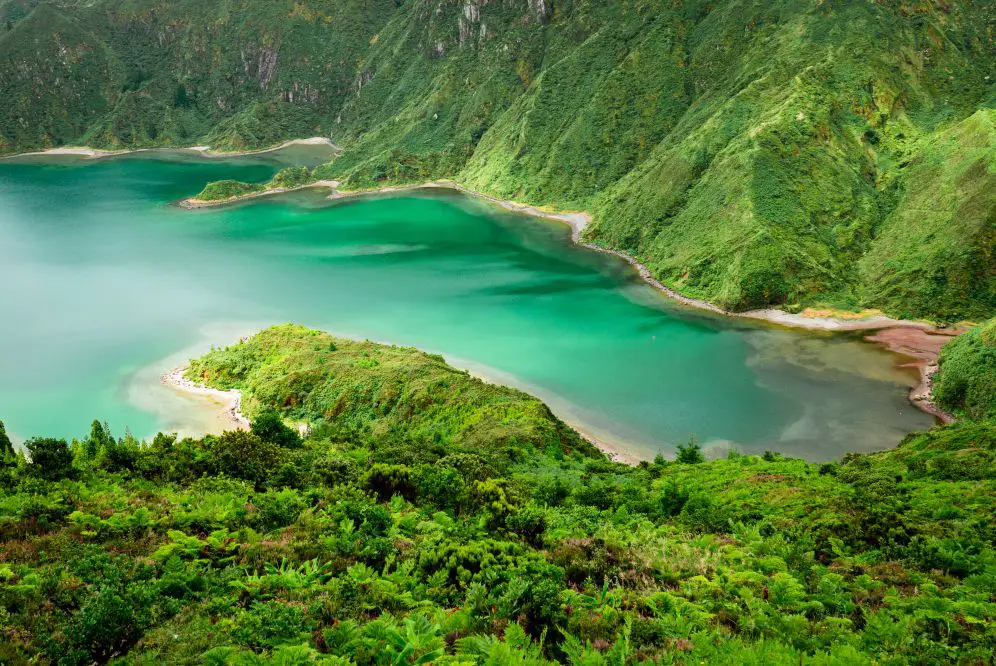 The hidden gem of Azores, Portugal, is a paradise for outdoor lovers and watersport enthusiasts.
Sitting in the middle of the Atlantic Ocean, this subtropical archipelago consists of nine islands that offer breathtaking views, lush trails, hot springs, and more!
Did you know it's often compared to Hawaii due to its mild temperatures? Plus, the island of São Miguel boasts the incredible Lagoa das Furnas, a geothermal wonder, as well as Terra Nostra Garden with its hot spring pools.
For those seeking an adventurous experience, Azores are home to some of the best whale watching spots in Europe. So dive into a unique world of beauty and adventure in Azores – your perfect getaway awaits!
55. Keukenhof Gardens, Netherlands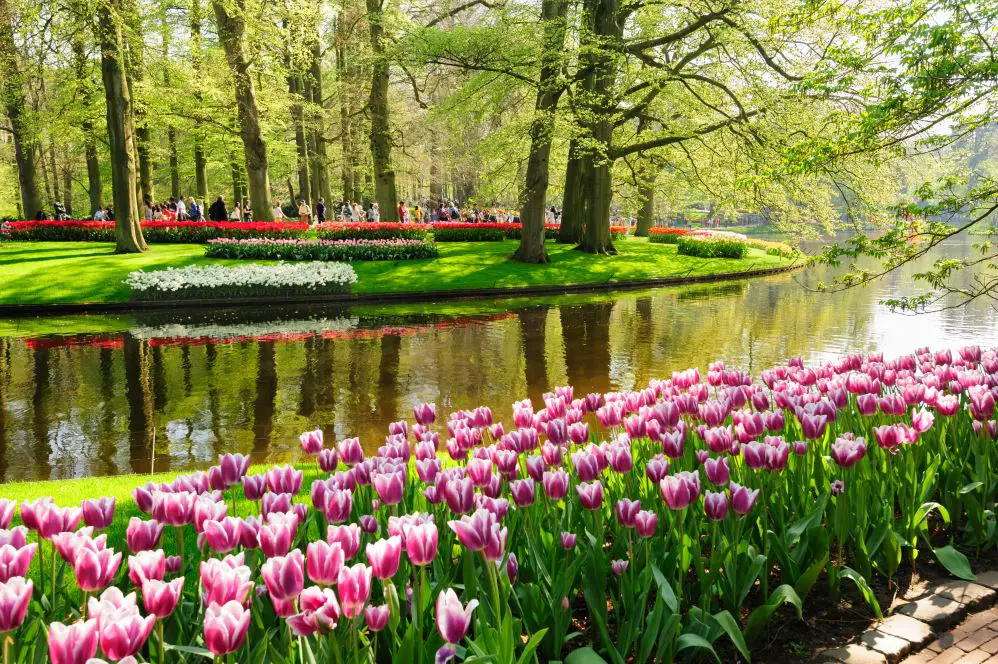 Kaleidoscopic Keukenhof, the Netherlands' magical mecca of millions of mesmerizing tulips.
Take a tour through these tantalizing terrains on two-wheeled transport or a tranquil boat trip; it's an excellent excursion for everyone, even youngsters seeking a scavenger hunt!
Enjoy some furry friends at the petting zoo and experience this extraordinary opportunity to admire seven million blooms in all their bewitching beauty.
An easy journey from Amsterdam and Rotterdam, this charming corner of Europe is popular with people from far and wide.
56. Valencia, Spain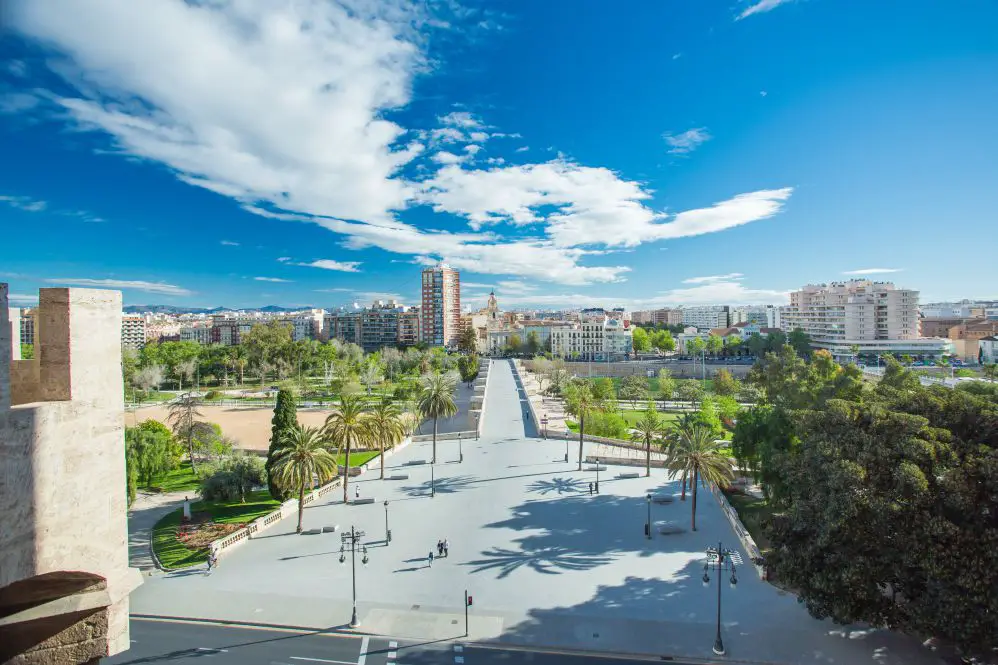 With its mild climate and fascinating mix of history, contemporary architecture and delicious cuisines, it's a great destination all year round.
Whether you're a sports fan looking forward to catching a Valencia Football Club game at the Mestalla Stadium or an art lover wanting to admire the outstanding design of the City of Arts and Sciences, there are plenty of things to do here.
Explore the Old Town, visit La Lonja de la Seda and dive into the city's rich heritage with visits to museums like the Museum of Fine Arts and Ceramics Museum.
Sample some of the local tapas at Central Market and treat yourself to a fine dinner at Colón Market before finishing off your trip with paella – Valencia's signature dish!
57. Visit the Alps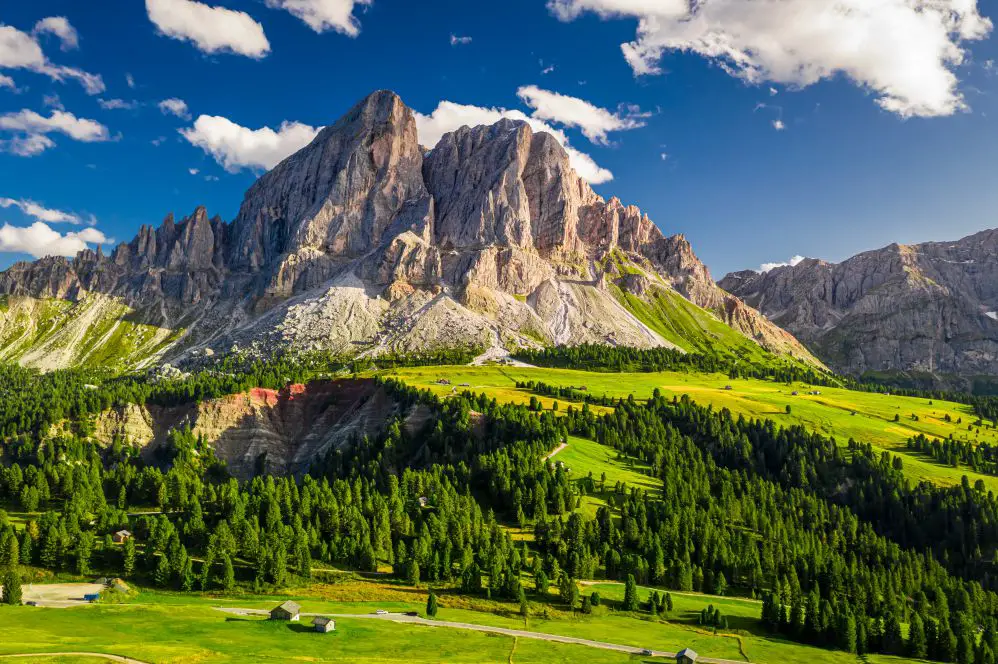 The Alps are Europe's most extensive mountain range, stretching through 8 countries from France to Slovenia.
It's a place of breathtaking beauty: crystal clear lakes, dramatic mountains and iconic landmarks like the Tre Cime di Lavaredo in Italy or Mont Blanc in France.
The Swiss have their Glacier Express train ride for those looking for an unforgettable panoramic experience—an 8-hour journey from Zermatt to St. Moritz.
Germany has its Bavaria region with Eibsee lake, while Slovenia is home to Lake Bled and Triglav National Park.
And don't forget Austria, Monaco and Liechtenstein! From skiing and snowboarding to hiking and relaxation, the Alps offer something for everyone.
So, if you're looking for a unique getaway full of adventure and stunning views, then head to the enchanting Alps.
58. Mallorca, Spain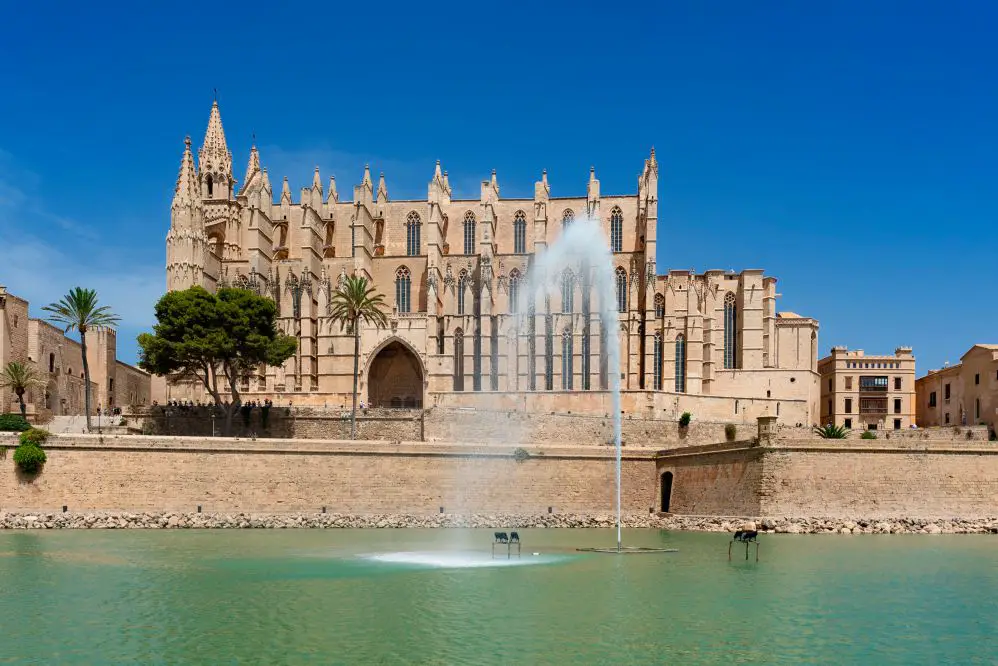 Mallorca, Spain, A jewel of the Mediterranean await your exploration.
Whether it's a relaxing beach day at Cala Vella or Es Trenc Beach, snorkeling adventures in its crystal-clear waters, or a tapas tour through Palma de Mallorca Old Town, there are plenty of options to keep you busy.
But get ready for an adventure of a lifetime: the stunning underworld of Cuevas del Drach and Caves of Hams await you.
Embark on hikes to the top of Serra de Tramuntana mountain, where breathtaking landscapes will fill your eyes with joy.
Come explore this paradise – Mallorca has plenty of secrets waiting to be discovered.
59. Rhine Falls, Switzerland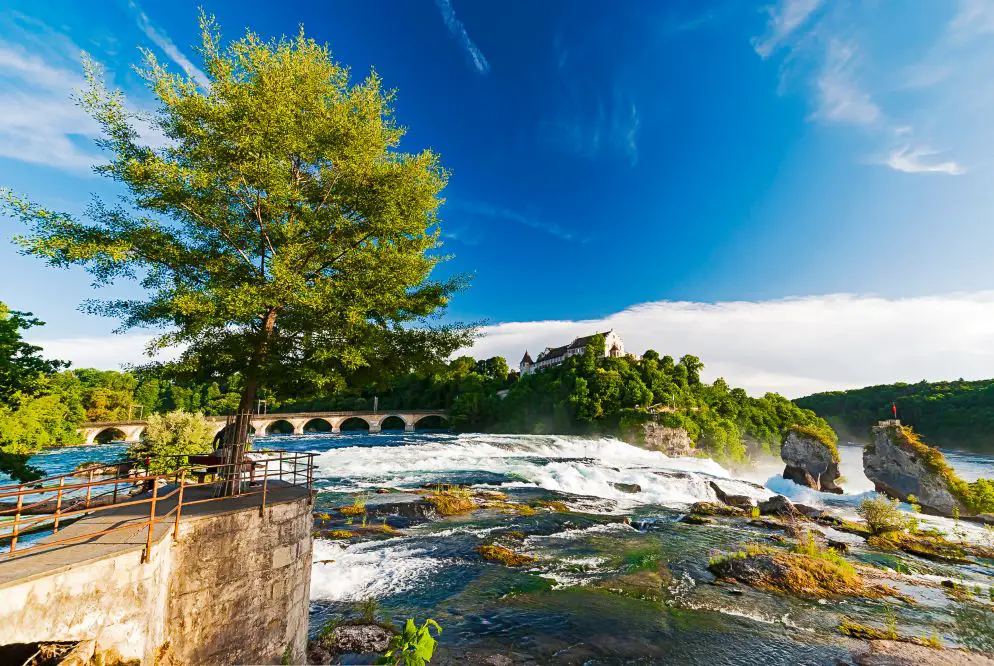 Visit the majestic Rhine Falls in Switzerland, a stunning spectacle of 600,000 liters per second streaming and surging through its spectacular span.
Spend some time exploring the picturesque villages on either side of this river marvel, and stand atop one of the many viewing platforms to soak up the sublime sights it has to offer.
Take a boat cruise if you visit during spring or fall for an even more memorable experience!
60. Bruges, Belgium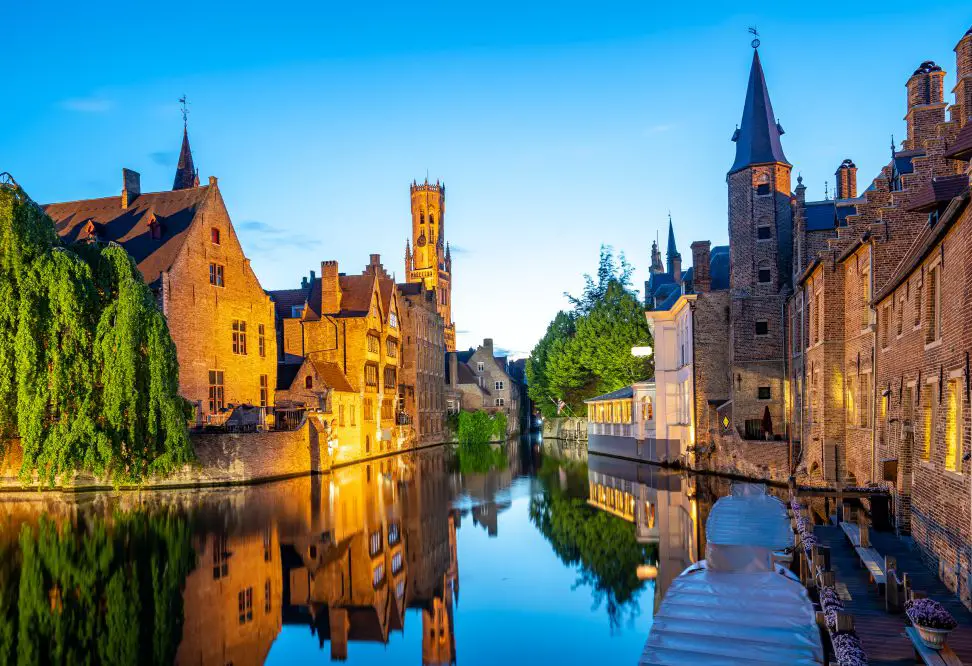 Have you ever wanted to experience a city that is steeped in history and full of culture? Look no further than Bruges, Belgium!
With its cobblestone streets, canals, and gothic buildings, this Belgian destination has something for everyone.
From the iconic Rozenhoedkaai (Quay of the Rosary) to the Belfry of Bruges to St Salvator's Cathedral, there is so much to explore within Bruges.
And don't forget about Groeningemuseum – it's an absolute must-see when visiting Bruges. So if you're looking for a unique getaway, why not give Bruges, Belgium a try?
61. Faroe Islands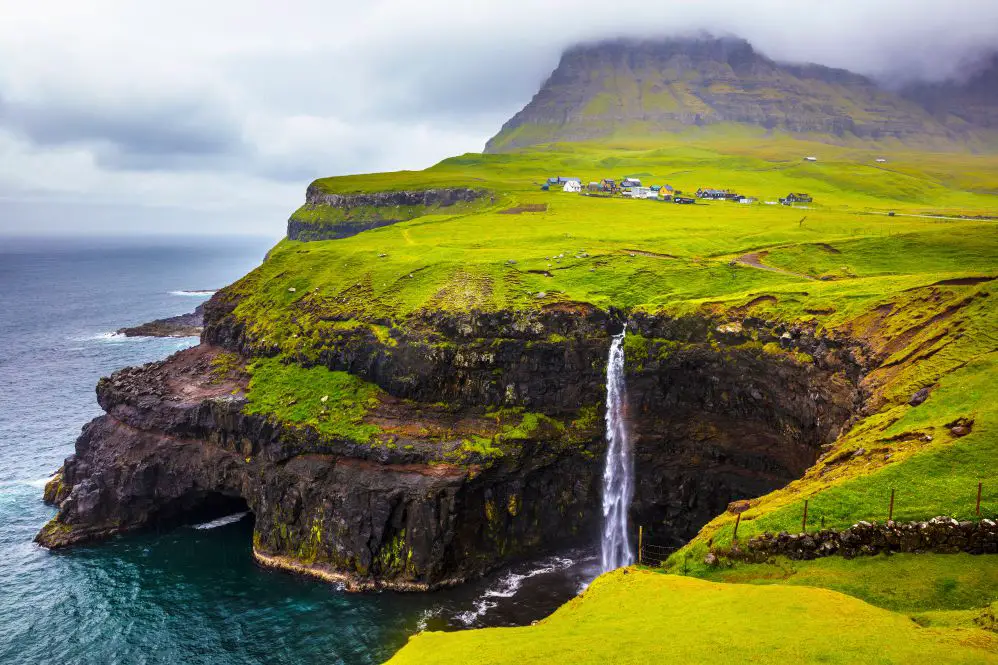 The Faroe Islands is like a beautiful dream, hidden away between the icy winds of the Atlantic Ocean.
Its rolling hills and rugged cliffs are blanketed in lush green pastures, and its waters are filled with deep blue mystery.
It's home to thousands of Puffins, who chirp their joyous song as they soar through the air, and herds of sheep that dot the landscape with fluffy white clouds.
Take a stroll along the shores of Lake Sorvagsvatn and witness the optical illusion where it appears the river is floating above the ocean.
Then be amazed by the spectacular sight of Mulafossur Waterfall cascading down into the village of Gasadalur.
Finally, take a picture of the iconic Drangarnir rocks jutting out from the sea.
Exploring this remote paradise is made easy with the underwater tunnels connecting each island, making road trips an enchanting adventure that you won't soon forget.
62. Stockholm, Sweden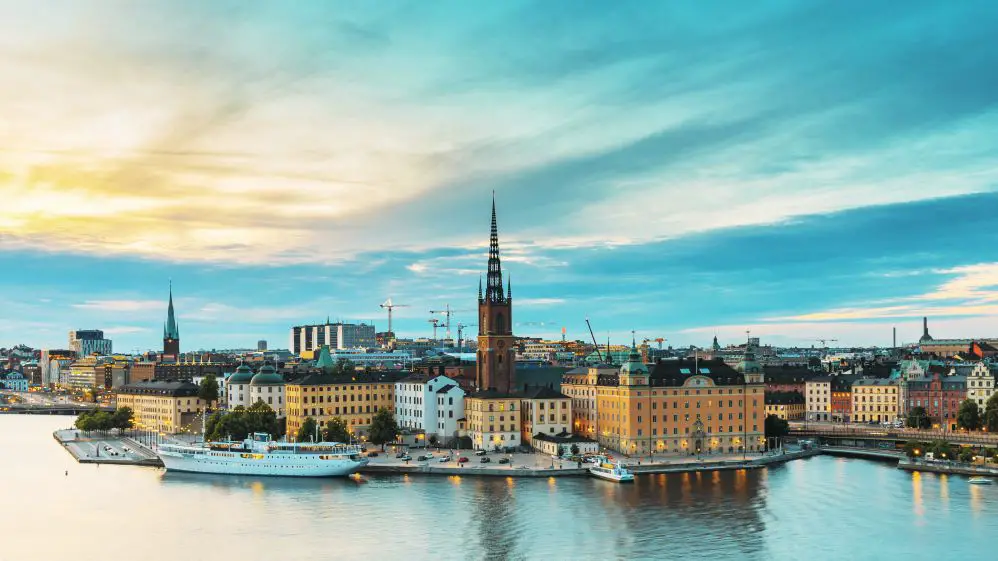 Stockholm, Sweden is a vibrant destination for travelers who seek an engaging experience of rich Viking history, exciting music scene and the beauty of kayaking through its many islands.
Explore the Royal Palace to admire artifacts or wander around the historic Gamla Stan.
Get a deeper insight into the city's past by visiting Vasa Museum with its 17th-century warship.
There are several tours that pass through important sites such as Granby, giving visitors an opportunity to learn more about Sweden's famous ancestors – the Vikings.
Enjoy modern Swedish cuisine and Stockholm's nightlife by catching a show at Avicii Arena, seeing a ballet at the Royal Swedish Opera or joining a pub crawl.
63. Trolltunga, Norway
Trolltunga, Norway is one of the most photographed rock formations in the world, and for good reason!
This 14 km hike perched over 1000 meters above sea level offers a breathtaking view of the Norwegian landscape.
It's no wonder that it has become an iconic destination for nature lovers everywhere.
On average, hikers can expect to spend 8-12 hours enjoying the journey through this amazing natural phenomenon.
The hike to Trolltunga, Norway is a true adventure that will surely stay with you for years to come.
From the exhilarating climb to the awe-inspiring view from atop the fjord, every step of this journey is sure to mesmerize and captivate.
The picturesque scenery and serene atmosphere make it feel like you are in another world entirely. So if you're looking for an unforgettable experience, take a chance and explore the beauty of Trolltunga. You won't regret it!
Make the most of your time there – breathe deeply, listen intently, and savor each moment as though it were your last. After all, life is too short not to seize opportunities like these.
64. Plitvice Lakes National Park, Croatia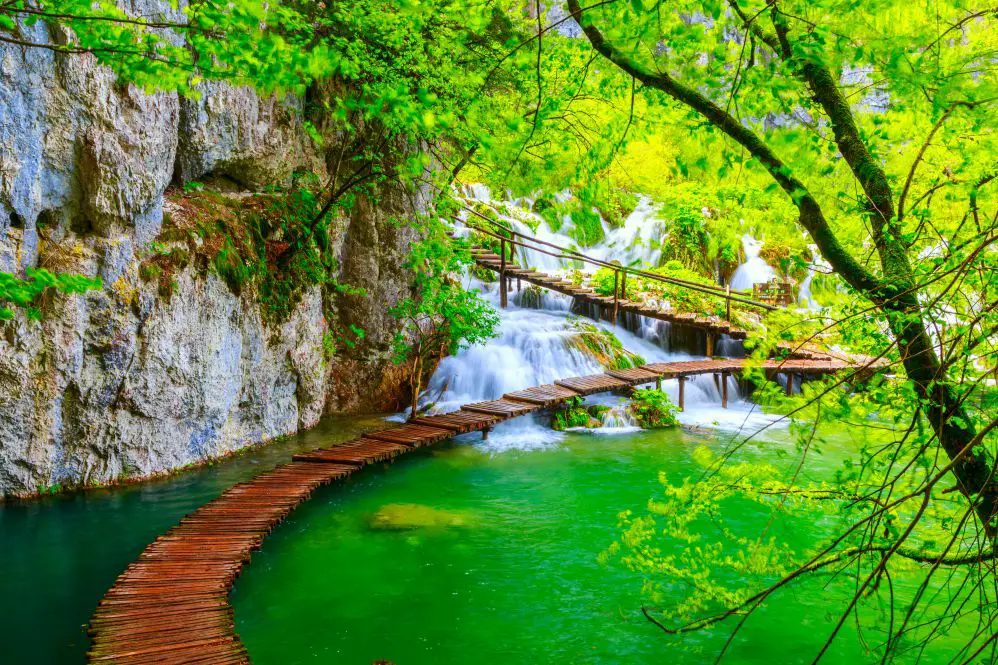 Have you ever wanted to explore one of the most extraordinary natural wonders in Europe?
Plitvice Lakes National Park, Croatia is an incredible place that offers a unique and unforgettable experience.
With its crystal clear lakes connected through stunning waterfalls, breathtaking fauna and flora, and endless hiking trails, it's no wonder why this park has been attracting visitors for centuries.
From rowing on Kozjak Lake to skiing during the winter months, there are plenty of activities to keep you busy. So why not come and discover what makes Plitvice Lakes so special?
65. Pisa, Italy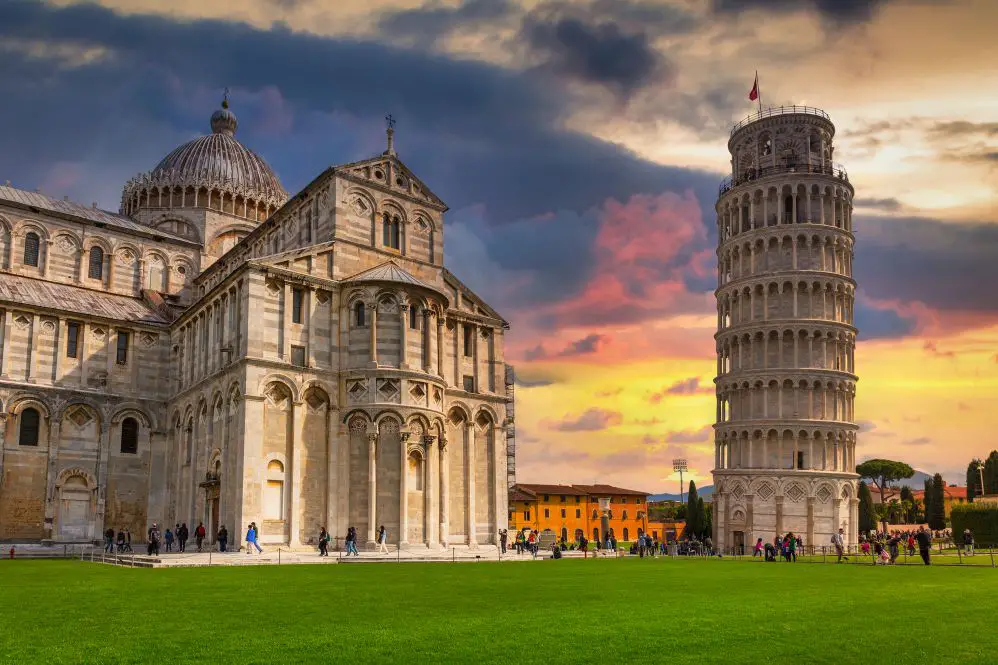 Pisa, Italy – a city that has become famous for its leaning tower and the birthplace of Galileo Galilei. This is the perfect destination for an amazing weekend getaway!
Spend your time exploring the stunning Piazza dei Miracoli where you can see the magnificent Pisa Cathedral, the beautiful Pisa Baptistry, and the legendary Leaning Tower of Pisa.
Take a stroll along the River Arno, walk through Borgo Stretto shopping street, or check out the impressive Piazza dei Cavalieri.
Don't forget to take some time to explore the surrounding area too. Admire the Renaissance city walls of Luca, go sightseeing in modern Livorno near the Ligurian Sea, or take a day trip to enchanting Florence. Make sure you make the most out of your Tuscany vacation!
66. Dubrovnik, Croatia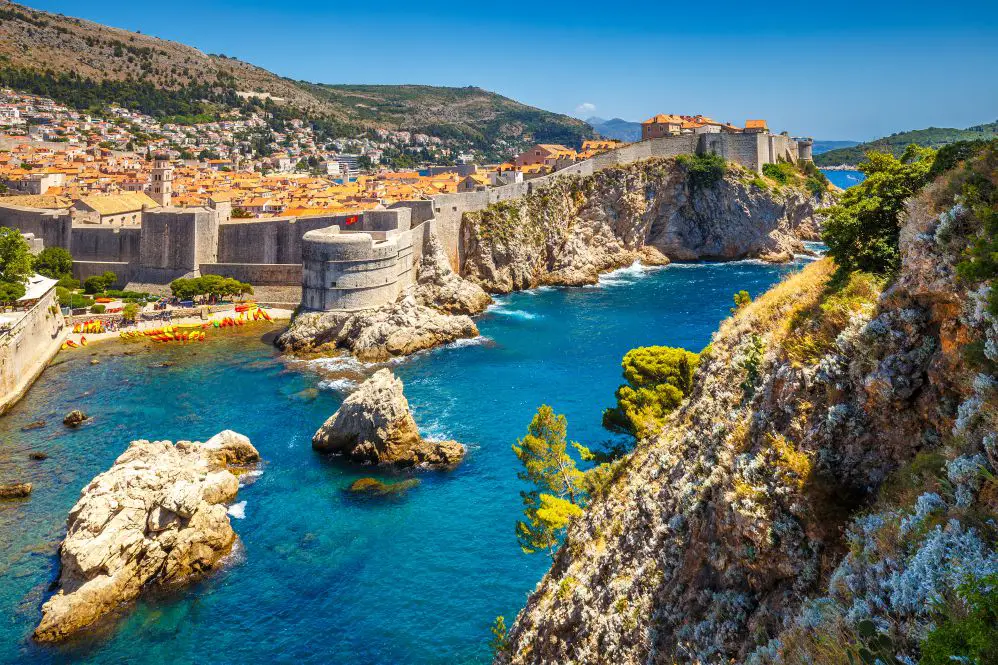 Dubrovnik, the Pearl of the Adriatic and a city that welcomes thousands of tourists every year, offers an unparalleled seafront location, a picturesque Old Town, and plenty of opportunities for adventure.
From walking in Cersei's footsteps on a Game of Thrones tour to taking in the incredible views from the Dubrovnik Cable Car atop Mount Srd, there is something magical in this city.
Spend the day at Banje Beach partying and participating in various water activities such as kayaking or snorkeling.
For those looking for more than just the city, take a day trip to explore pristine beaches in Budva or Makarska, or experience paradise on Elaphiti Islands or Hvar.
67. Loire Castles, France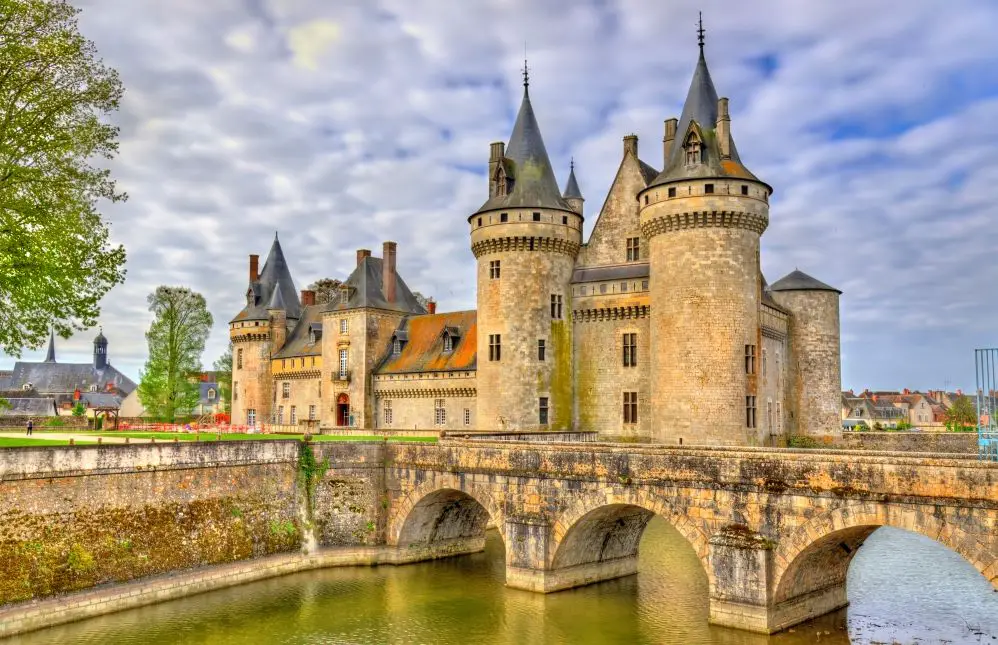 Have you ever dreamed of visiting the majestic castles of France's Loire Valley? With its incredible views and stunning architecture, the Loire Valley is a must-see destination for anyone looking to explore Europe.
From the iconic Château of Chambord to the beautiful gardens at Château de Villandry, this area offers something special. And don't forget about the history behind Leonardo da Vinci's residence at Château du Clos Lucé!
68. Vatican City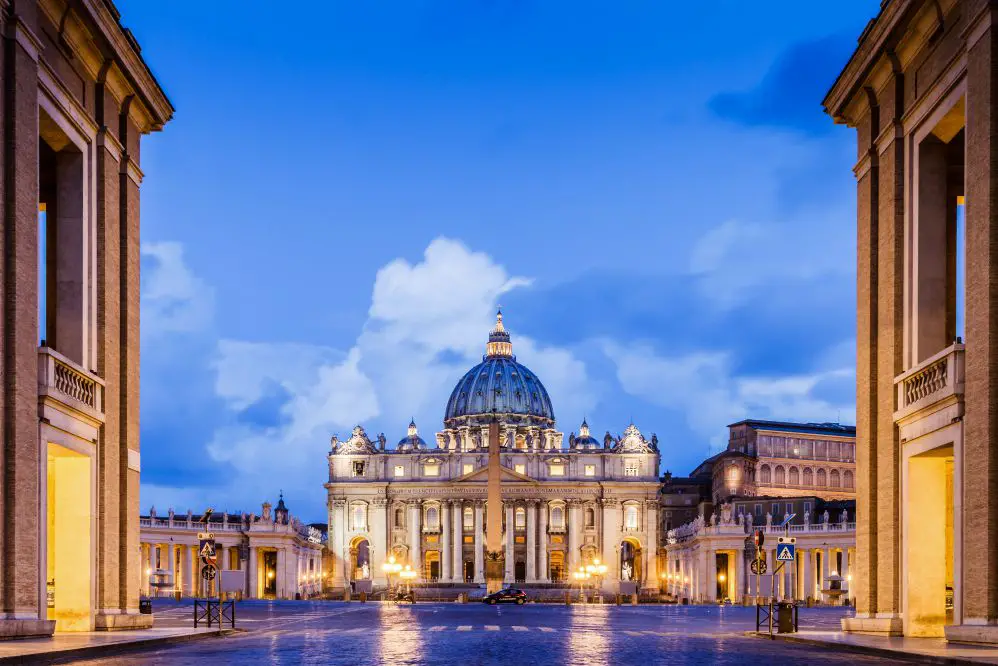 If you're looking for a spiritual and cultural experience like no other, then Vatican City is the perfect destination. This tiny country, located within Rome, offers some of the most breathtaking sights in Europe.
From the awe-inspiring frescoes of Michelangelo at the Sistine Chapel inside the Vatican Museums to the majestic St. Peter's Basilica, which is one of the holiest pilgrimage sites in the world.
Don't forget to take time out to explore the famous St. Peter's Square and attend the weekly Papal Audience on Wednesdays so you can get up close and personal with the Pope himself!
69. Þingvellir National Park, Iceland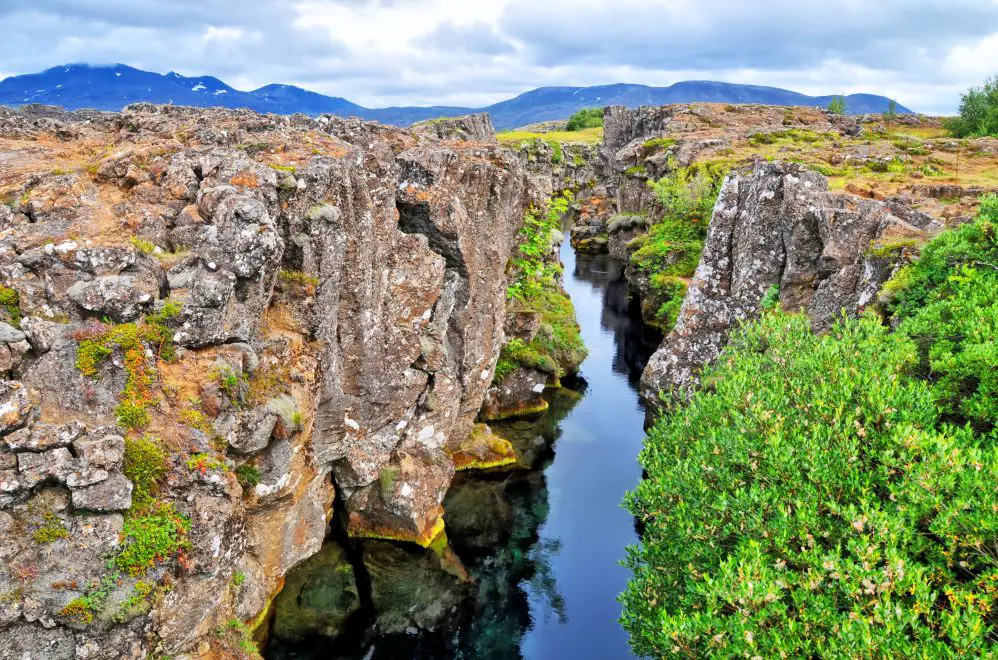 Welcome to Þingvellir National Park, the world's oldest parliament and Iceland's most iconic destination!
From the turquoise waters of Silfra Fissure – where you can scuba dive between two tectonic plates – to Öxarárfoss Waterfall, one of the country's main attractions, this UNESCO World Heritage Site is full of natural wonders.
Or why not try horseback riding along the park's numerous trails for a real Icelandic experience?
And if you're feeling particularly brave, why not join in some political debates at Althing, the world's oldest parliament dating back to 930 AD? So, don't wait any longer – come explore all that Þingvellir has to offer today!
70. Malaga, Spain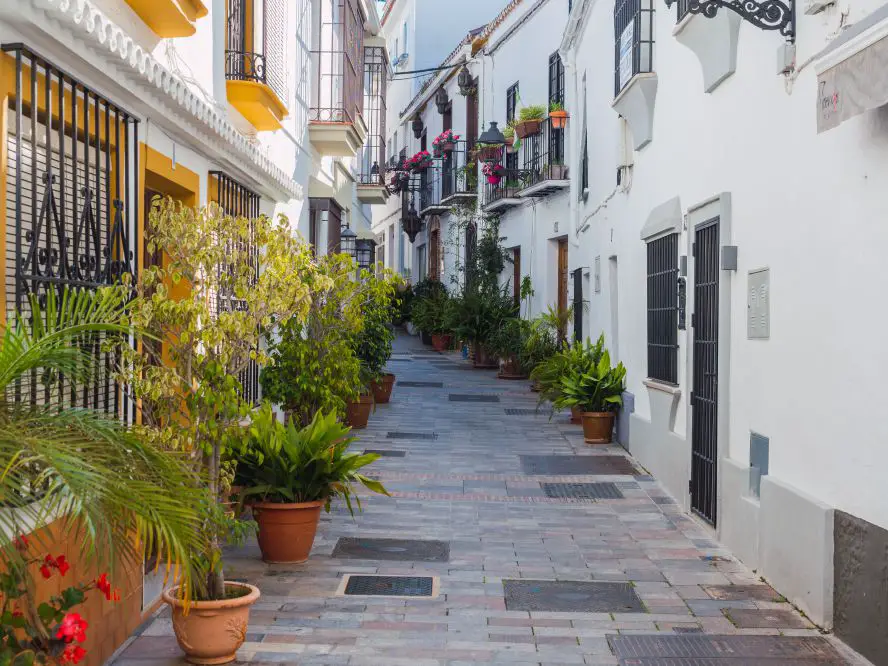 Malaga, Spain – a city of spectacular sunsets and vibrant nightlife. The birthplace of Pablo Picasso, it's home to his childhood home, the delightful museums and galleries that showcase his magnificent works.
Enjoy the stunning views from Gibralfaro Castle or explore the ancient Alcazaba fortress.
Take a leisurely stroll on the famous Playa la Malagueta beach, or if you're feeling a little more adventurous, venture out to the less crowded Playa Peñon del Cuervo.
Whether you come for the culture, the beaches, or just simply to savor some delicious tapas, Malaga can offer you a lot!
71. Krka National Park, Croatia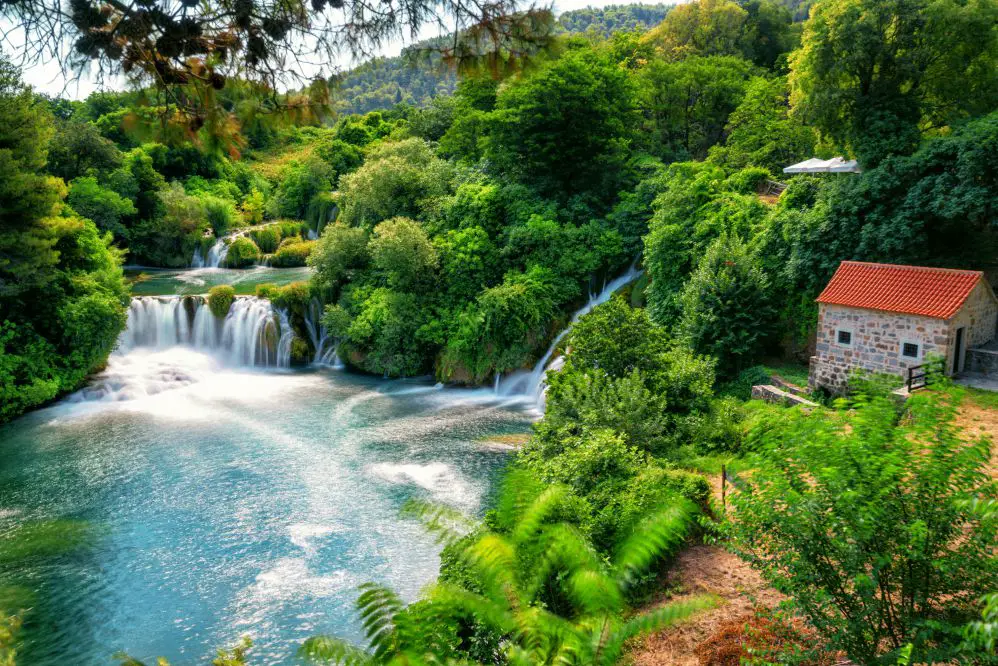 Are you looking for an unforgettable getaway? Look no further than Krka National Park in Croatia!
Just one hour away from Split, this incredible natural wonder is filled with stunning landscapes and unique wildlife that can't be found anywhere else.
Don't worry if swimming isn't your thing – there are plenty of other activities to enjoy, including sightseeing tours by boat or footpaths to explore.
Whether you're looking for a day trip or a weekend escape, Krka National Park won't disappoint. So what's stopping you? Step out of your comfort zone and come experience the beauty of nature for yourself!
72. Blue Lagoon, Iceland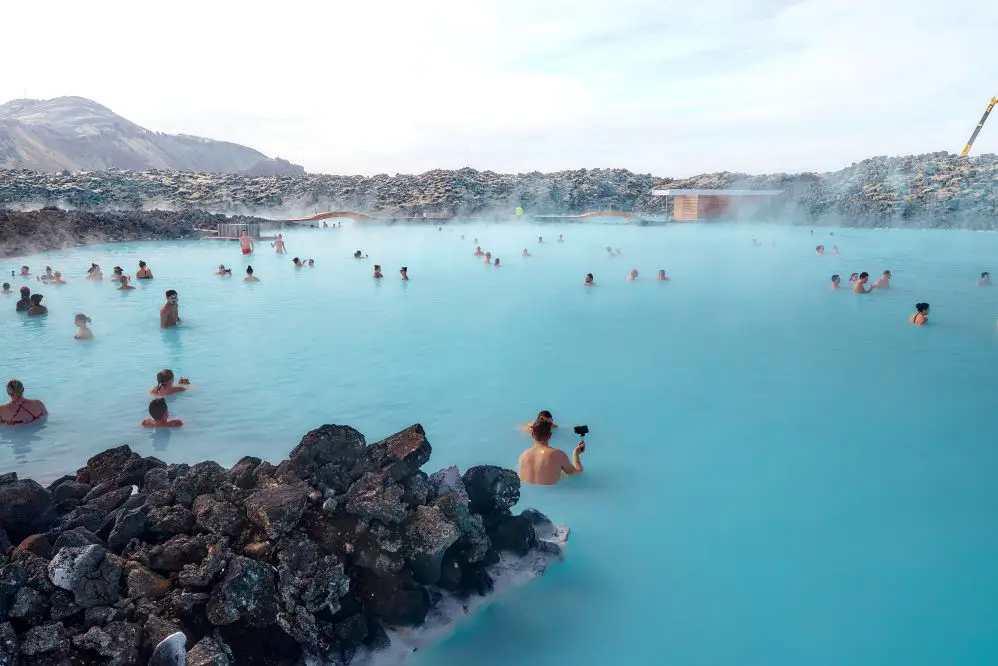 The Blue Lagoon in Iceland is a unique destination that's renowned worldwide for its milky blue hue. It's the perfect place to relax and soak up some sun, with temperatures staying at an inviting 39 °C all year round. What's more, this popular attraction sees over 1 million visitors annually – so be sure to book your tickets ahead of time!
73. Meteora, Greece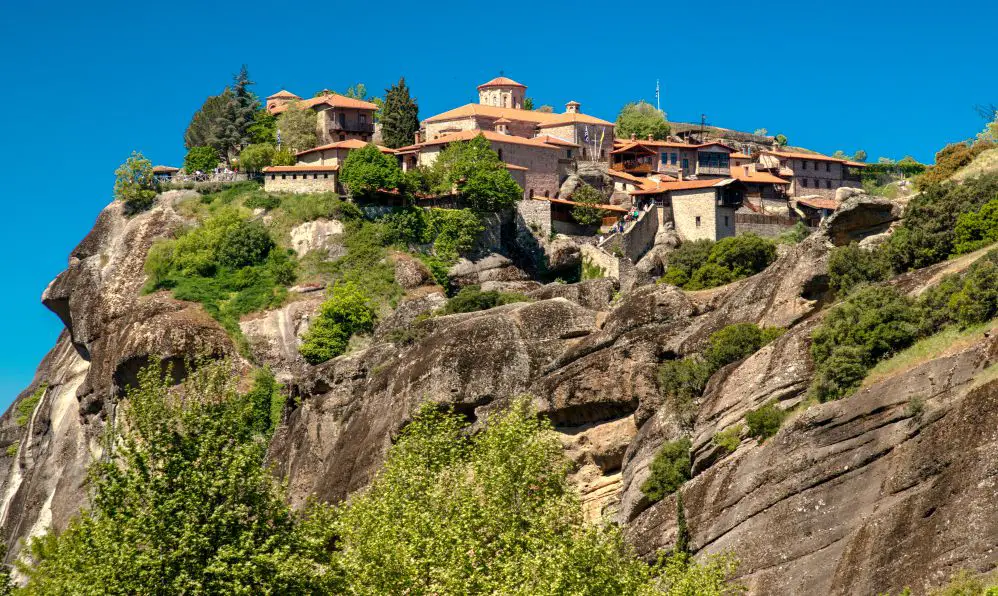 Meteora, Greece is an impressive area with unique rock formations shaped by nature for millions of years.
But the most astonishing thing about this place is the presence of Orthodox monasteries perched atop the rocks, making it one of the world's largest and most important complexes of its kind.
Even more incredible is that these monasteries were built on what used to be caves housing monks seeking refuge during the Turkish occupation – some of which have been occupied for over 50,000 years!
In the 19th century, steps were carved into the rocks but access to the top was only possible via ropes and retractable ladders, giving this site a truly magical feel.
Did you know that Meteora has become a popular tourist destination, welcoming over 1 million visitors each year?
74. Sarajevo, Bosnia and Herzegovina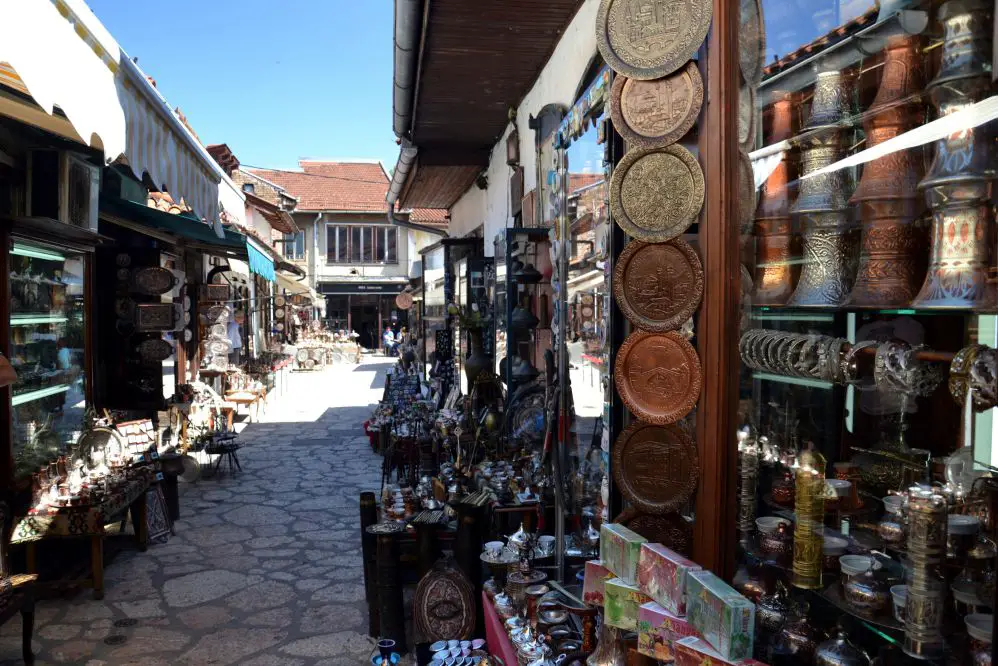 Step into Sarajevo, the vibrant and budget-friendly city of Bosnia and Herzegovina, and explore its historical market and 16th century mosque.
Admire the views from the Yellow Bastion, yet understand the recent history of the siege of Sarajevo.
Visit the Tunnel of Hope, built to supply food and aid during the siege, and go through the National Museum of Bosnia and Herzegovina for further context.
Make sure this unique European destination is on your bucket list!