I've been to Rio de Janeiro several times, most of them to visit friends who live in the city. I was able to get to know each of the tourist attractions in Rio de Janeiro calmly, without the need to see everything at once.
I confess that this lack of commitment made me like Rio de Janeiro even more. And before I start recommending 15 things to do in Rio de Janeiro, I am going to tell you that a lot is said about insecurity and that Rio de Janeiro is very dangerous. I'm going to tell you not to be guided by the comments of people who have not been to the place and who only believe their opinions by the news in the media.
Rio de Janeiro is a city to respect, but like any other great city. In all civilizations where there are millions of people living together, it is normal for criminal acts to occur. But I can tell you from my experience that if you know how to take care of yourself and know where to walk, nothing would have to happen to you. You just have to take the obvious necessary care. So, let's continue with the 15 Top Things to Do in Rio de Janeiro that you'll love. Read on!
Best Things to Do in Rio de Janeiro
1. Christ the Redeemer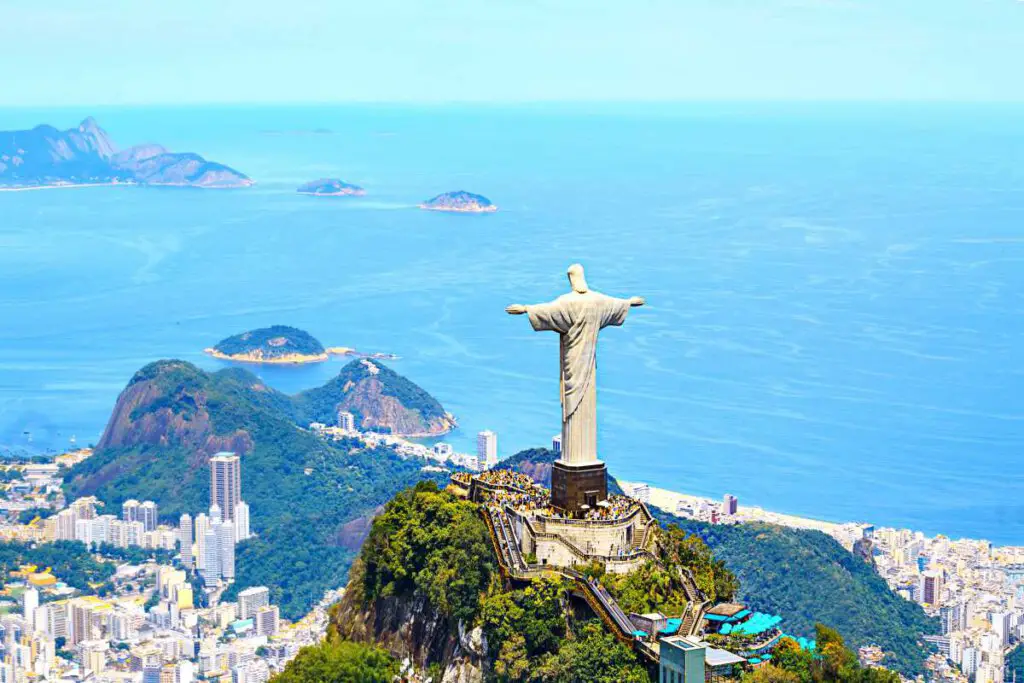 Without a shadow of a doubt, Christ the Redeemer is one of the most beloved Rio tourist attractions. It's a really blessed place. It is located in Morro do Corcovado and allows you, in my opinion, to have the best view of Rio de Janeiro.
From up there, you can see Maracana, downtown Rio, Copacabana, Ipanema, Barra da Tijuca, Sugar Loaf, and so on. Besides that, it is really remarkable to be able to touch the statue of Christ, say a prayer for your family, thank for your achievements, and ask for a blessing.
As I am Catholic, it was a unique moment of faith and religion. I just didn't participate in the mass that is right there behind the statue of Christ the Redeemer due to the short period of time.
What I couldn't help doing was taking the traditional photo with open arms with Christ the Redeemer in the background. This is standard. Everyone has to have a picture like that.
2. Sugarloaf Mountain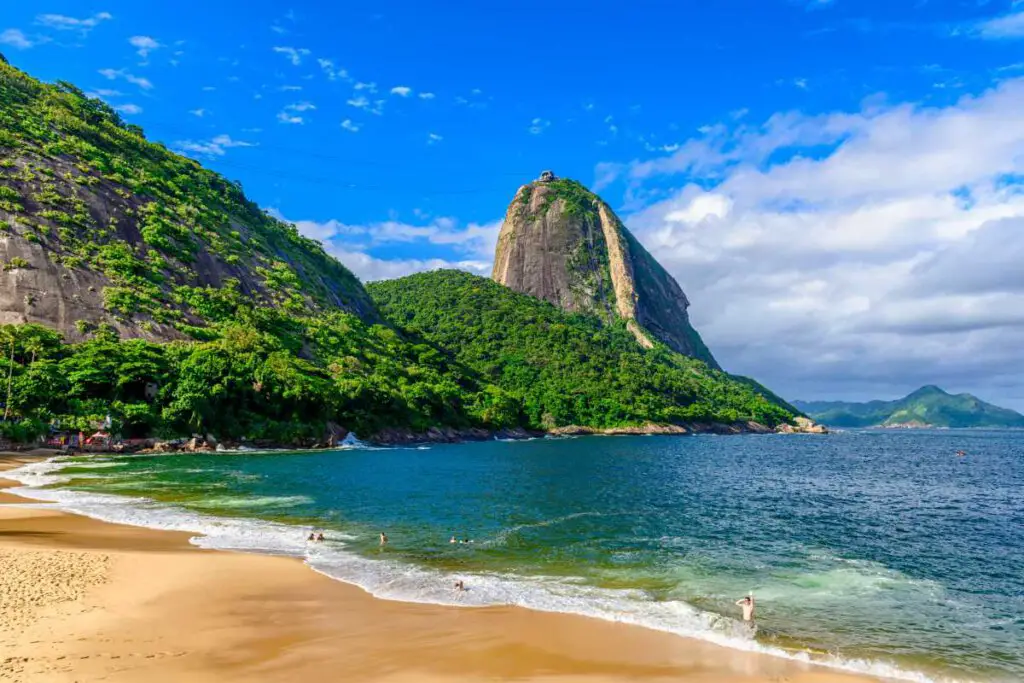 Sugarloaf Mountain is probably one of the coolest tourist attractions in Rio de Janeiro. If I had to choose just one thing to do in Rio, it would be this.
I say this because this tour gives you a complete experience. In addition to the wonderful view from above, the cable car ride, on both cable car routes, between Morro da Urca and Sugarloaf Mountain is breathtaking.
The first stop is at the famous Morro da Urca, where you can see Guanabara Bay and Botafogo Bay. At the second stop, you will find a panoramic view of a large part of the South Zone and Niteroi coastline.
There, you can go hiking on the trails, take spectacular photos at the viewpoints, and find varied food and entertainment options.
3. Botanical Garden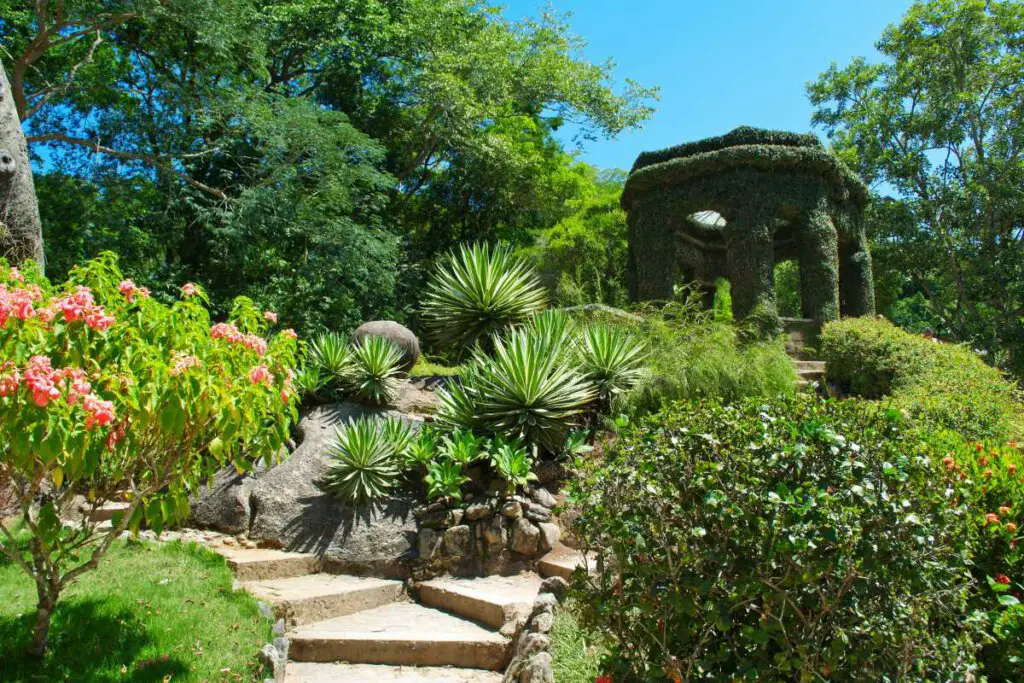 If you follow my blogs, you already know that I'm in love with nature, and the Botanical Garden was the right place for me to enjoy what nature has to offer. This impressive garden is home to more than 40,000 plants of more than 6,700 species, distributed in different environments.
In it, you will find typical plants of the Pantanal and the Amazon, as well as a sensory garden, a Japanese garden, bromelain, insectivorous plants, and a beautiful orchid garden. It also has a small lagoon and several trails for walking.
One of the places that I really loved in the Botanical Garden is the gallery of the imperial palm trees, which can reach 40 meters in height. The garden is quite a pleasant place to go for a walk and relax, ideal for a mid-day walk.
In addition, it is worth noting that the attraction has an accessibility project for the visually impaired, with plants that can be touched and Braille readings on them. So, this is one of the most popular tourist attractions in Rio de Janeiro you can't miss.
4. Copacabana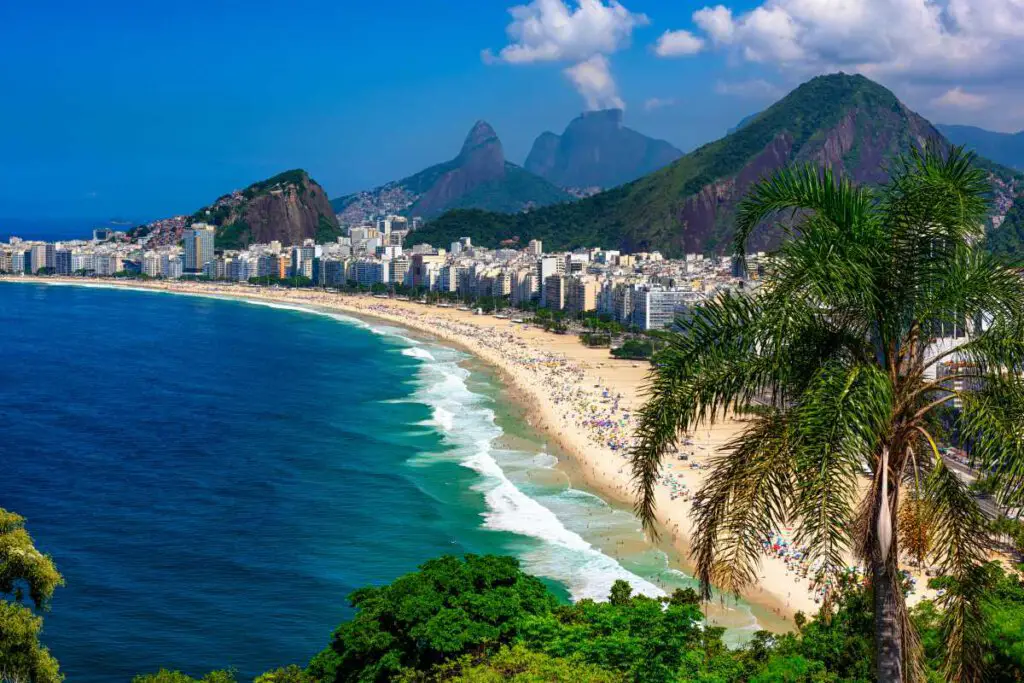 If there is one of the most striking images of Rio de Janeiro that I see on television and on the city's publicity posters, it is the Copacabana sidewalk. Formed by those waves drawn by the stones placed on the ground, it is a true extension of the sea for those who visit its beach.
That was exactly the feeling I had when I first stepped on the Copacabana Beach promenade on my trip to Rio de Janeiro. I practically walked for 1 hour on it, leaving in front of the Hotel Pestana Rio Atlantica to Copacabana Palace and then returning.
The boardwalk of Copacabana is huge and runs along the entire coastline of the beach. Many coconut and palm trees are right next to it, which is good for those who like to go hiking, get some shade, rest on a bench and drink coconut water or caipirinha before returning.
There is plenty of space also for those who want to do physical activities, whether just off the boardwalk, riding a bike, skateboarding, rollerblading, as well as with activities where equipment are placed on the beach such as volleyball, soccer, or foot-volley.
Speaking of the Copacabana Sea, I noticed that it is quite wavy. Good for surfers, but not so good for kids. Generally, this is one of the Rio attractions that you can't miss.
5. Ipanema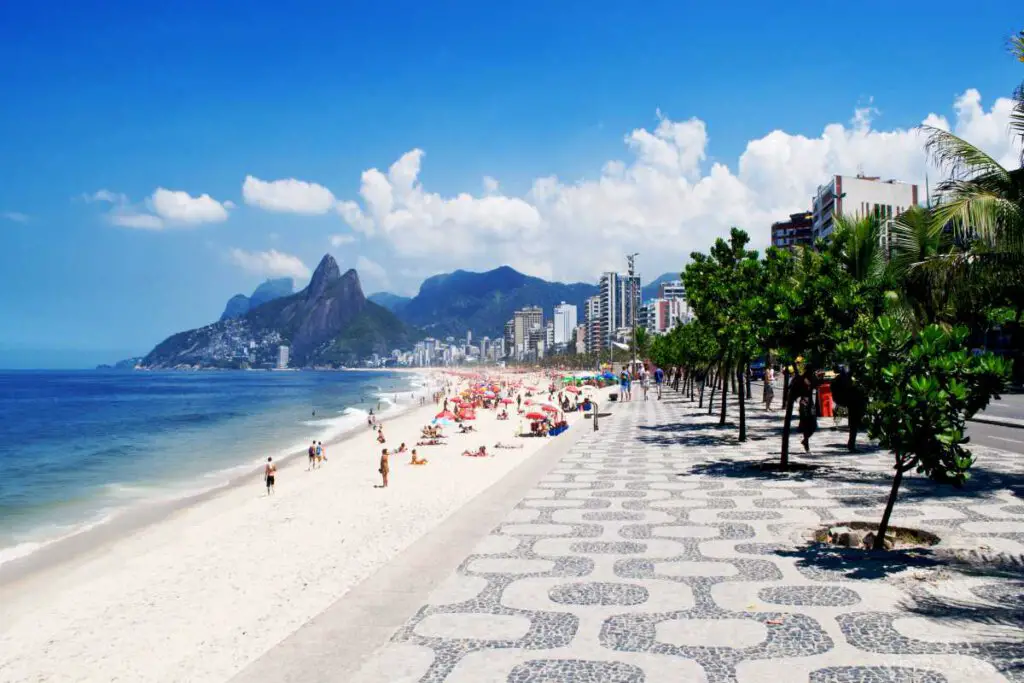 Ipanema is another of the most famous beaches in Rio de Janeiro. Like Copacabana, Ipanema is also one of the most luxurious and touristic neighborhoods in the city. Its beach has a wave similar to that of Copacabana, making it a quite popular beach resort among surfers. Its long coastline of soft white sand offers you a beautiful place to relax and enjoy yourself.
The beach is divided into sections, separated by posts. This makes the beach have different sections, which are more suitable for a different category of vacationers. Thus, families with children prefer the section between posts 11 and 12, and the area near post 9 attracts those tourists who prefer to sunbathe in a relatively calm environment.
A fairly iconic point of Rio that can be seen from this neighborhood is Morro Dois Irmaos, which is located at one end of the beach.
6. Cathedral of Rio de Janeiro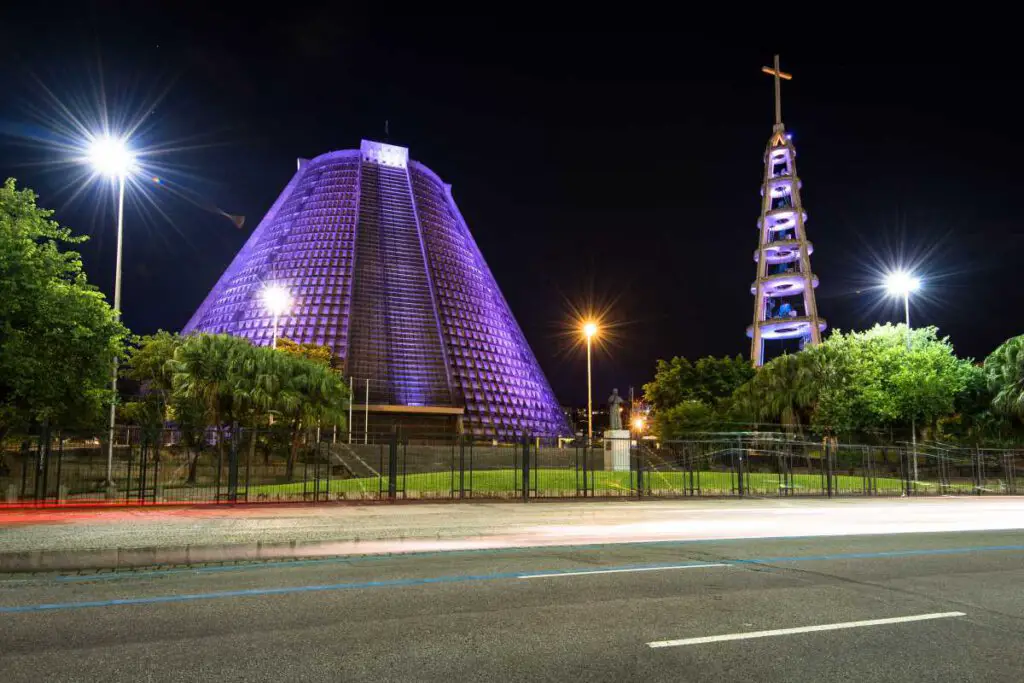 I was really surprised by the architecture of the Cathedral of Rio de Janeiro. Very modernist in style and quite different from the cathedrals of other Latin American cities.
The Cathedral of Rio de Janeiro is a 75 meters high building that began its construction in 1964 and is located in the downtown area of the city. Inside, I saw impressive stained glass windows, which converge at the ends of a cross formed by the skylight. The building has a diameter of 96 meters and the capacity to house 20,000 standing people.
This Metropolitan Cathedral also houses a Museum of Sacred Art in its basement, which has pieces of great historical value. Truly, this is one of the popular tourist attractions in Rio de Janeiro that you can't miss.
7. Lapa Arches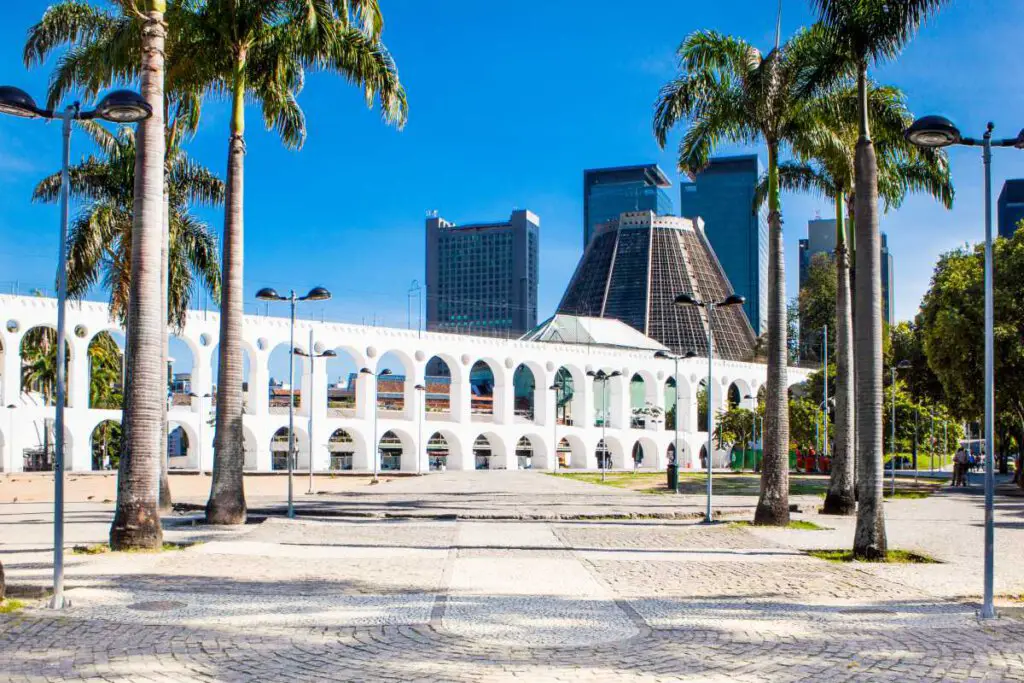 Another of the emblematic points of Rio de Janeiro is the Arches of Lapa, also known as the Carioca Aqueduct. They are located in the Lapa neighborhood, one of the most popular areas of Rio, near the Metropolitan Cathedral and the city center.
This aqueduct was built during the city's colonial era, around 1730. However, several years later, these aqueducts fell into disuse and were connected to the city's tramway systems in 1896.
The structure is more than 17 meters high and has a marked Romanesque architectural style. At present, the Lapa Arches have become one of the most typical postcards of the city. I suggest creating some time and visiting this attraction as it is very magnificent.
8. Tijuca National Park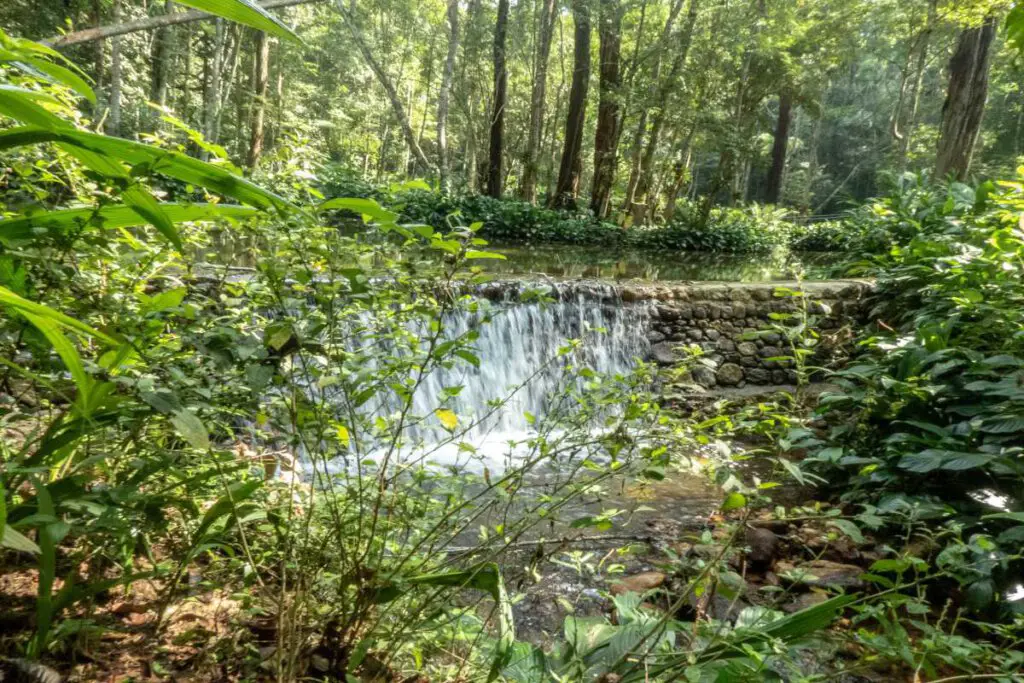 Tijuca National Park is one of the largest urban woodlands in the world, making it one of the top Rio attractions to visit. The park includes a large area with a predominantly mountainous landscape. Visitors can climb here to the top of Rio de Janeiro's highest mountain, Pico da Tijuca, which offers stunning views of Guanabara Bay and the city below.
The current parkland was nearly destroyed during the uncontrolled expansion of coffee plantations in the early 1800s. A significant part of the forest area was subsequently replanted with trees and shrubs. In total, about nine million trees have been planted.
In addition to trails, this tourist spot in Rio de Janeiro has caves, waterfalls, rivers, and lakes, all surrounded by preserved landscapes. I think this is an ideal tour if you want to save money, have family time, take pictures and even have a picnic.
9. Santa Teresa Neighborhood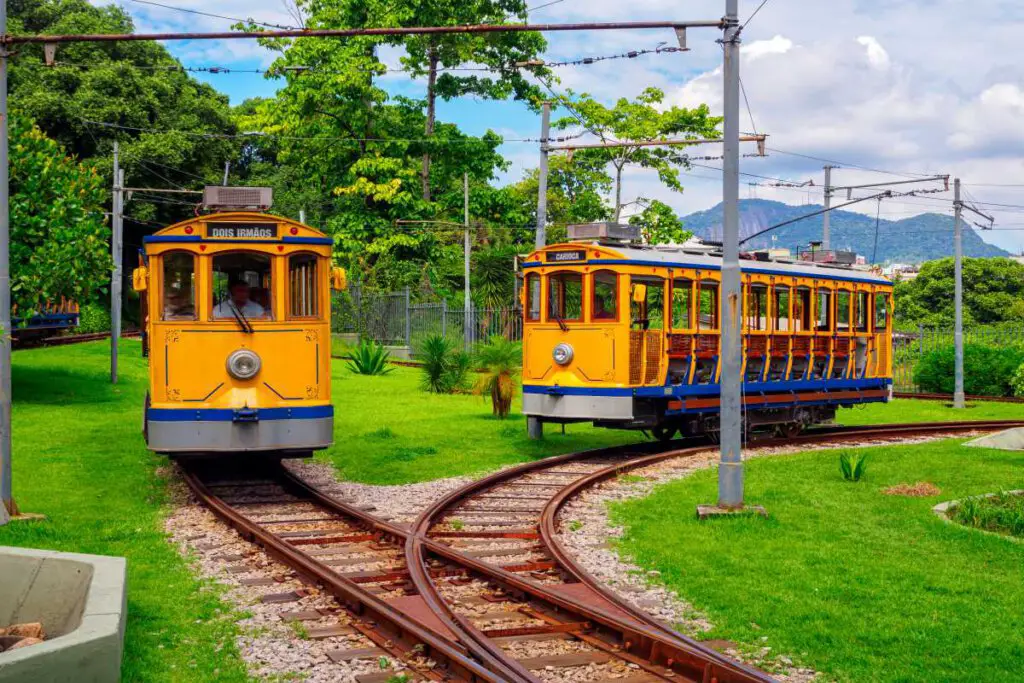 Santa Teresa is one of the most beloved neighborhoods of Rio de Janeiro, perfect for spending a nice afternoon in the city. In addition to having beautiful views, due to its location on top of a mountain, the neighborhood is loved because of its bucolic air, plenty of cultures, in addition to cable cars.
It is one of the beloved dens of great intellectuals due to its architecture and its bars that sell typical foods and that cold beer that cannot be lacking in the city that has very high temperatures all year round.
For those who like more cultural tours, the Santa Teresa neighborhood is also home to Heaven's farm Museum.
10. Selaron Staircase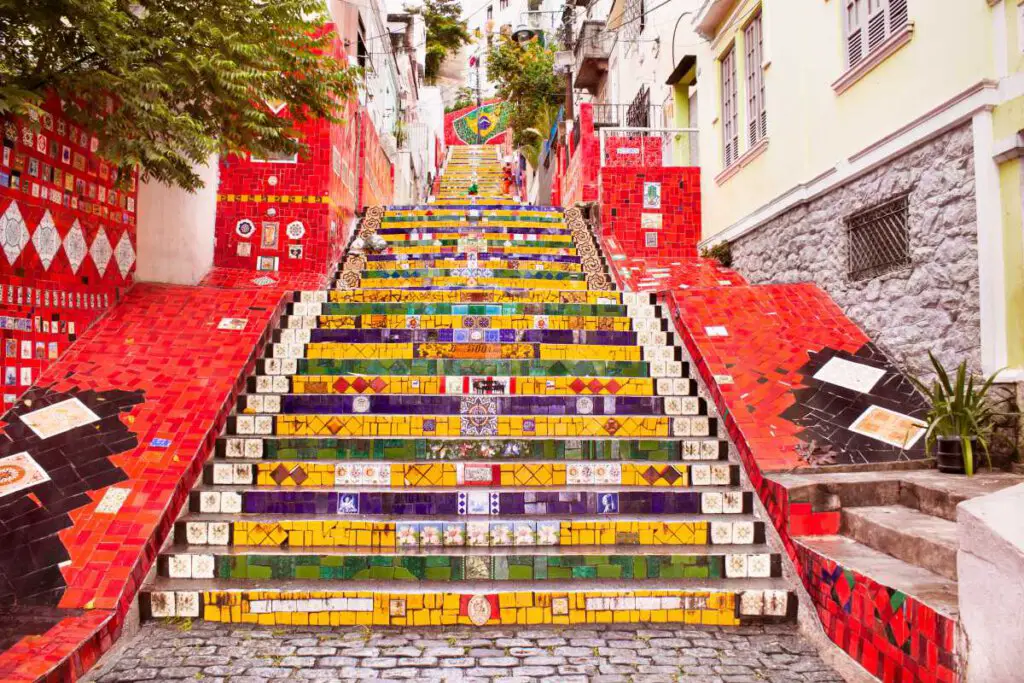 The Selaron Staircase is an attraction that really impressed me. Over the years, it has become an increasingly popular place for tourists arriving in Rio de Janeiro.
This beautiful staircase was decorated by the Chilean and plastic artist Jorge Selaron, who, after traveling the world, decided to settle in Rio de Janeiro and start decorating the staircase in 1990. The staircase has 215 steps and is completely covered in ceramic in the colors of the Chilean and Brazilian flags.
In 2013, Jorge Selaron was found dead on the same staircase. He was 65 years old, and the autopsy revealed that he died of burns. However, the causes of his death are not entirely clear.
The staircase is located in the Santa Teresa neighborhood, near the Center of Rio de Janeiro. It is quite a touristy place, as I saw many people taking pictures between the steps of the stairs.
11. Municipal Theater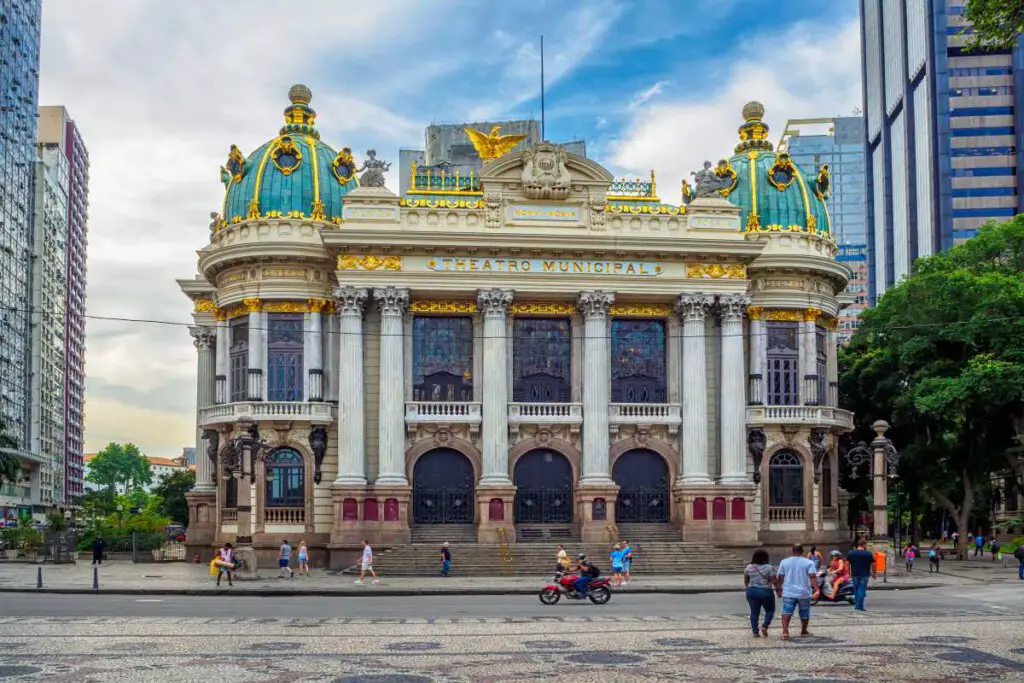 Another of the top Rio tourist attractions in the city center that draws attention for its elegant French architecture is the Municipal Theater, which is inspired by the Paris Opera.
Its construction began in 1905, and it has been recognized as one of the most beautiful buildings in the city. However, this building draws attention not only for its architecture, but also for its cultural importance.
Important national and international artists have passed through its stage, and it has hosted some of the main productions in the country. This is why the Municipal Theater of Rio de Janeiro is considered one of the most important Opera Theaters in Latin America.
12. Maracana Stadium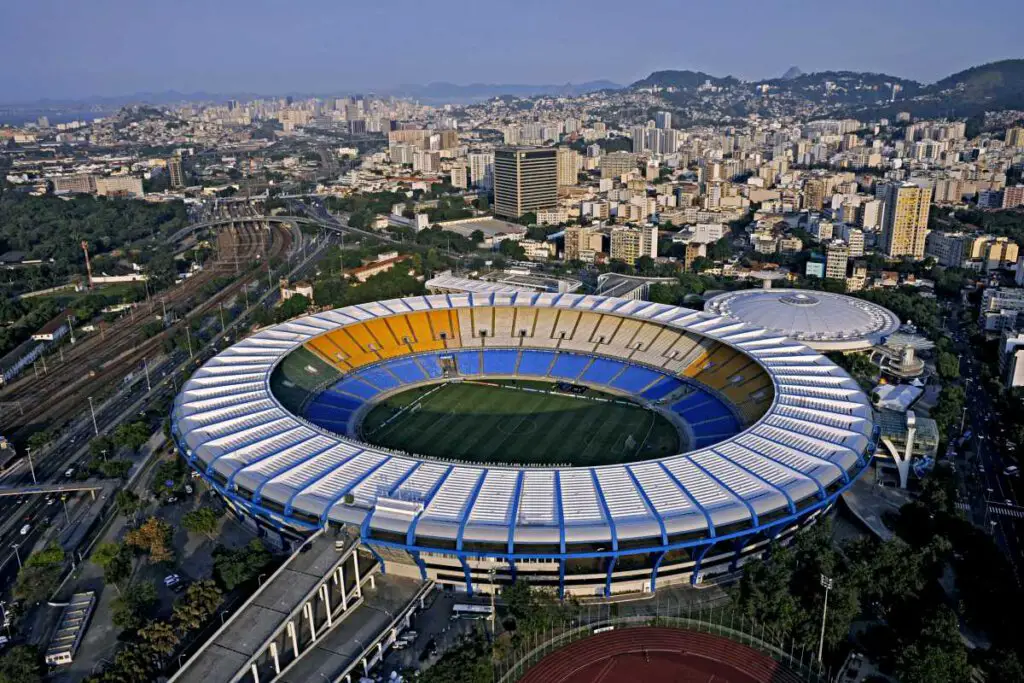 In Brazil, no sport is taken as seriously as football and soccer, and the Maracana Stadium in Rio de Janeiro is considered by the locals to be among the popular tourist attractions in Rio. At one time, this stadium, built-in 1950 and capable of accommodating up to 200,000 spectators, was the first in the world in terms of capacity.
After undergoing a renovation, it reopened in April 2013 and has become a cultural and tourist destination where tourists are welcomed even on days when games or concerts do not take place.
I planned a guided tour, where I was able to see the stands, the dressing room, the lawn, the grandstand, the Hall of Fame (where the footprints of famous players are located), the press room, as well as from the Football Museum, with photos and images of the most beautiful plays.
13. Museum of Tomorrow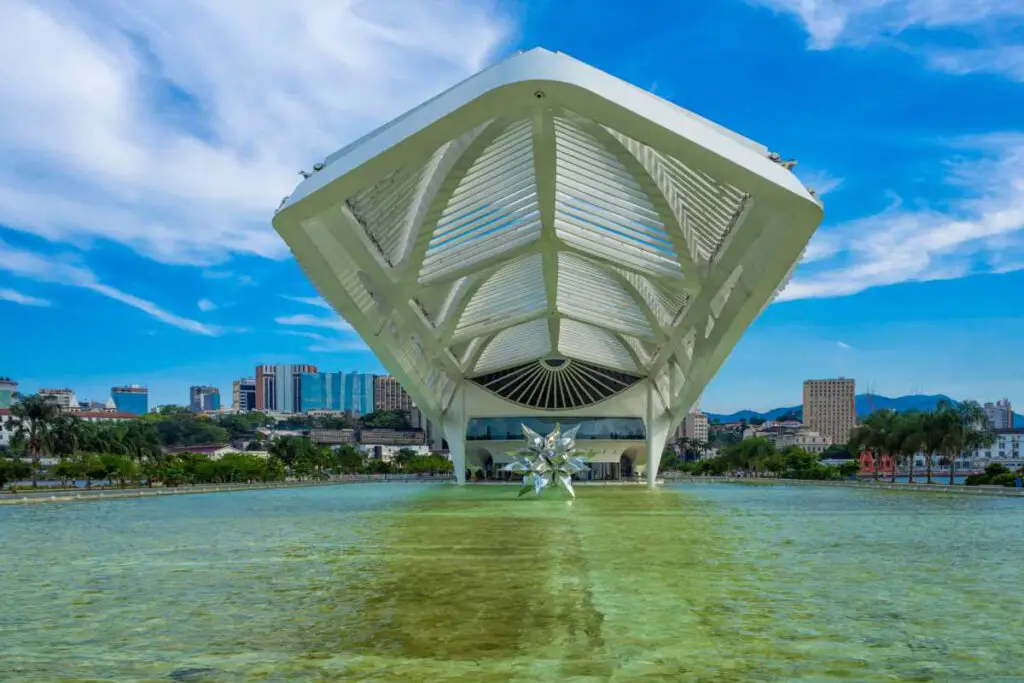 Opened in 2015, The Museum of Tomorrow is also one of the great Rio de Janeiro attractions and has a unique architecture that attracts the attention of tourists. Its distinctive architecture is designed by the Spanish artist Santiago Calatrava and draws a lot of attention from tourists.
I visited this museum with a friend, and we saw several scenes and films impacting the future of the planet and humanity, as well as contents that teach which precautions we must take now to avoid environmental disasters and global warming.
It is also worth mentioning that the institution also provides instructions on how to plant trees and how to invest in a healthier and more minimalist economy. In other words, a mandatory stop for any age.
14. Mirante Dona Marta Viewpoint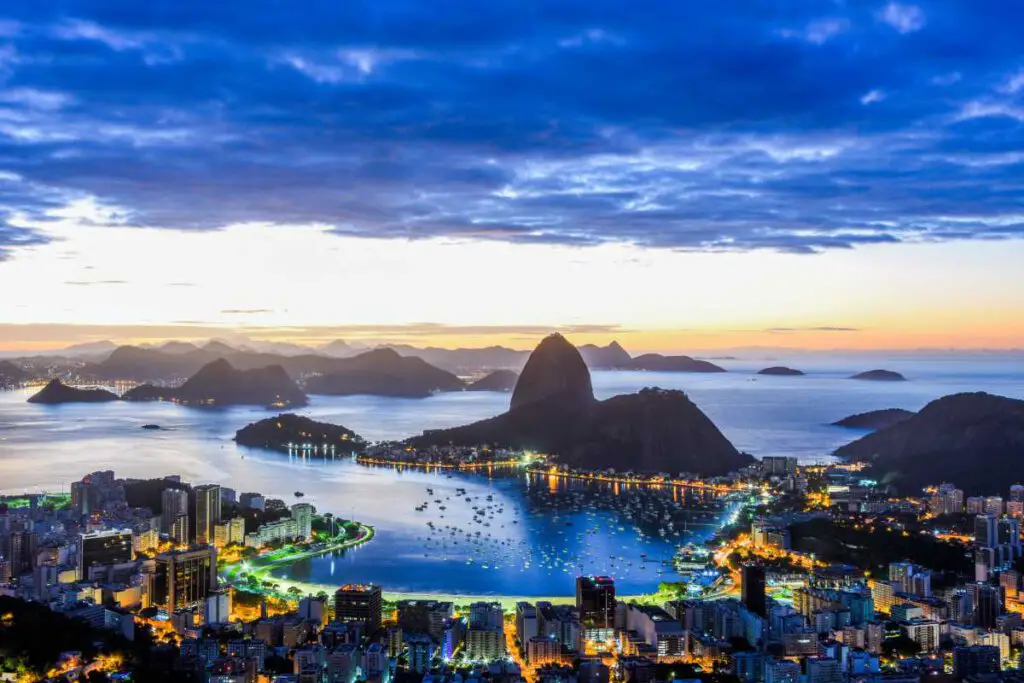 When I talk about the main tourist attractions in Rio de Janeiro, I know many immediately think of breathtaking views and exceptional landscapes. And one of the interesting attractions I enjoyed In Rio was the Mirante Dona Marta Viewpoint.
More than 300 meters high, I had the opportunity to enjoy the panoramic view of the classic neighborhoods of the South Zone, such as Cosme Velho and Santa Tereza. In addition, like Christ the Redeemer, it was possible to admire Guanabara Bay, Corcovado, Maracana, and Sugarloaf Mountain.
At night, the charm is due to the lights that enhance the incredible image, which looks more like a hand-painted painting. And during the day, if the sky is clear, it becomes impossible not to fall in love with the clean and charming view that the lookout provides.
15. Parque Lage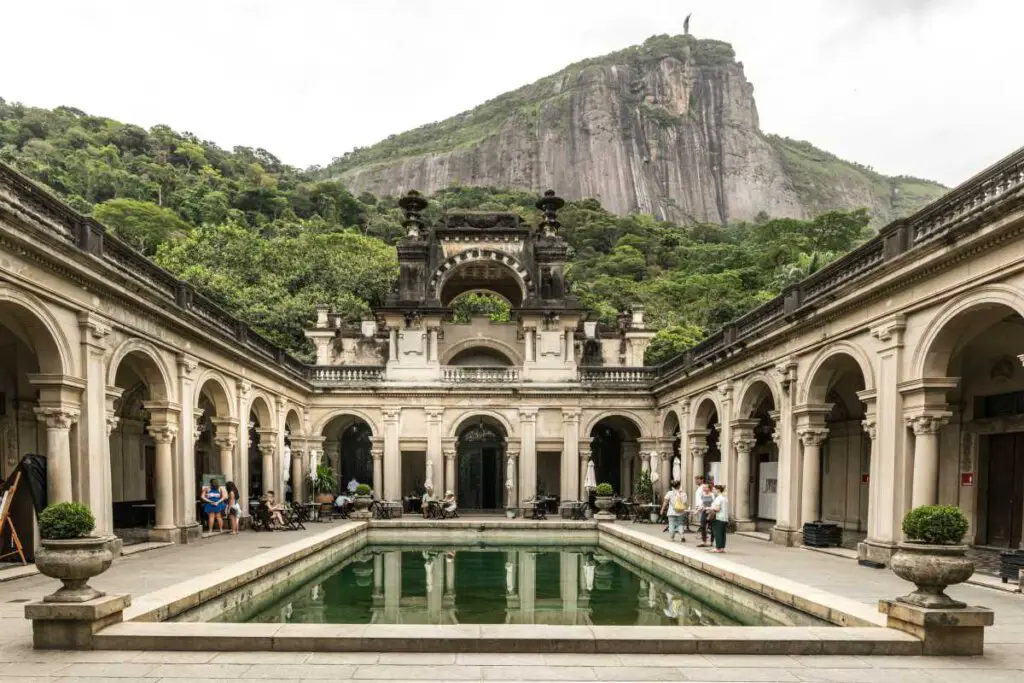 Since I wanted to finish my tour of popular tourist attractions in Rio de Janeiro in style, I chose to spend a relaxing afternoon under the "Christ's armpit"? This is what the locals call Parque Lage due to its location right under the right arm of the statue of Christ the Redeemer.
The refreshing air that comes from the Tijuca forest provides a super tranquil environment and makes these beautiful gardens a perfect place for a picnic.
Inside, there is a beautiful on-site mansion, a cafe, and also an art school. In addition, it is a very nice place to relax and enjoy this oasis of tranquility and nature. It is certainly a tourist spot in Rio de Janeiro that is worth a visit.
Conclusion
Rio is full of wonders, but I'm sure that with these 15 popular tourist attractions in Rio de Janeiro, you'll be able to enjoy your trip very well, creating good memories and experiences.