Did you know that Zakynthos is sometimes called "the flower of the Levant"? It's not hard to see why. This island is home to some of the most beautiful landscapes in Greece. From its rugged coastline to its rolling hills, Zakynthos is a nature lover's paradise.
But that's not all this island has to offer. It is also home to some amazing attractions that are sure to please tourists of all ages. So if you're looking for an amazing vacation, here is a list of 9 Best and Fun Things to Do on Zakynthos that you shouldn't miss on your bucket list.
Things To Do On Zakynthos
1. Zakynthos Town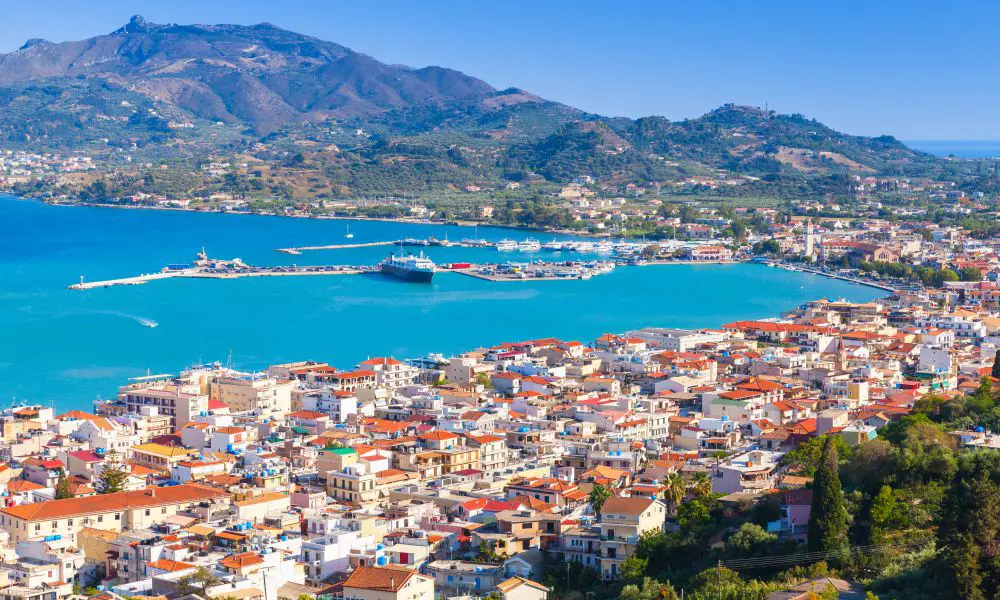 If you're looking for a charming town to explore while in Zakynthos, look no further than Zakynthos Town. This town is the capital of the island and is home to a number of interesting historical sites, as well as plenty of restaurants, cafes, and bars. In addition, this town is right on the water and has lovely views of the harbor.
The architecture in Zakynthos Town is very typical of the Venetian style, with its grandiose churches and well-manicured piazzas. Wandering through the narrow streets here is a real pleasure, and I guarantee you'll find something to your liking in terms of food or shopping.
In addition, Zakynthos Town is home to several museums and historical landmarks. The Byzantine Museum, for example, is a must-see if you're interested in the history of the island. There are also a few churches and monasteries located in the town that are worth exploring.
Overall, Zakynthos Town is the perfect place to experience Venetian culture and history. It's also a great spot for shopping and dining, so be sure to spend some time here during your stay on the island.
Read More: 15 Best Things to Do in Thessaloniki
2. Byzantine Museum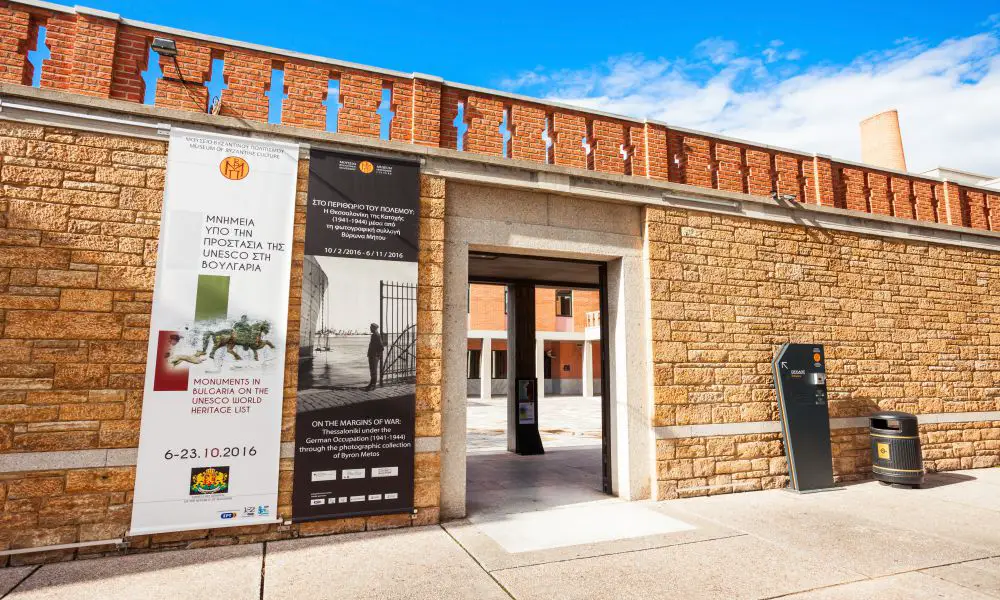 The Byzantine Museum is one of the top attractions in Zakynthos for those who love history and art. It contains a large number of artifacts and relics from the Byzantine period, which offers a great overview of the island's history.
The museum is also home to some impressive mosaics and icons, making it a must-see for those interested in Byzantine art. Additionally, the museum is housed in a beautifully restored Venetian villa, which only adds to its allure. It's worth taking the time to wander around and admire all of the exhibits on display here. There is something for everyone, whether you're interested in religious art, decorative objects, or warfare.
If you want to learn more about the Byzantine Empire, then the Byzantine Museum is a must-see attraction in Zakynthos. It's one of the best museums in Greece and provides a wealth of information on this fascinating period in history.
3. Take a Boat Tour in Zante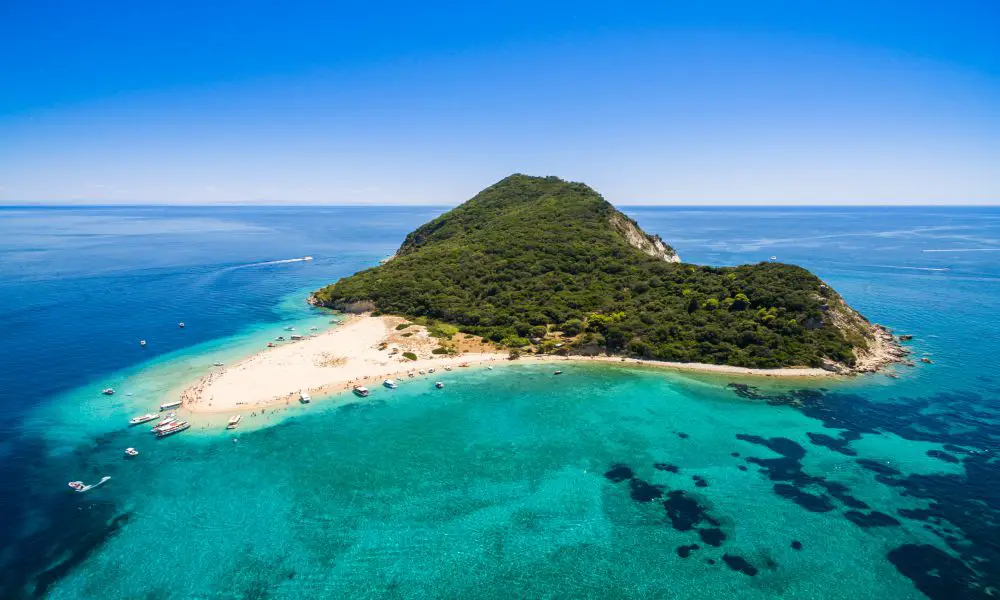 One of the great things to do in Zakynthos is to take a boat tour. This is a great way to see the island from a different perspective and explore some of its more remote areas. There are a variety of boat tours to choose from, so you can find one that fits your interests and budget.
Some of the best attractions of Zakynthos that you can see on a boat tour include Navagio Beach, the Blue Caves, and the Shipwreck. These are all beautiful and interesting sights, and you'll get to see them up close on a boat tour. In addition, boat tours often include stops at various restaurants and taverns, so you can enjoy some delicious local food while you're out on the water.
So if you're looking for a fun and unique way to explore Zakynthos, then I recommend taking a boat tour.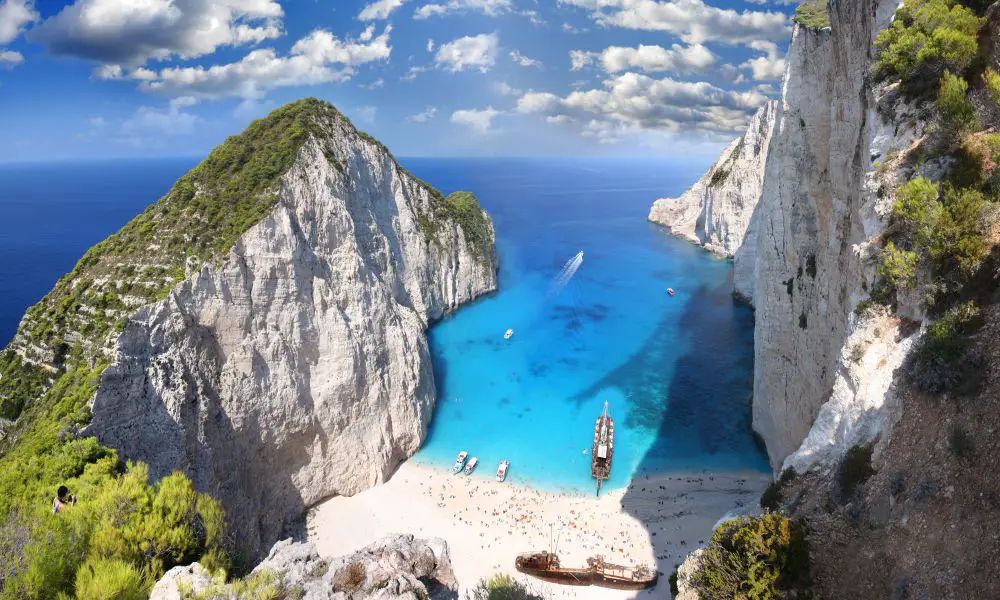 If you're looking for a beautiful and secluded beach to relax on, then Navagio Beach is the place for you. This beach is located on the island's north side and is only accessible by boat.
It is known for its dramatic cliffs, white-sand beaches, and crystal-clear waters. It is a popular spot for swimming and sunbathing. And since it's secluded from the rest of the island, it's usually not very crowded.
In addition to its natural beauty, Navagio Beach is also famous for its Shipwreck. This Shipwreck was caused by a storm in 1983 and has become a popular tourist attraction. This makes for a great photo opportunity, so be sure to bring your camera along. This beach is also one of the best spots for snorkeling on the island. So if you're looking for a great place to enjoy some underwater views, then this beach is definitely worth checking out.
Read More: 22 Best Beaches in Greece
5. Take a Train Ride
Another great way to see the sights of Zakynthos is to take a tourist train ride. This offers a unique perspective on the island, and you'll be able to see some of the most beautiful areas up close. The train ride passes by a number of villages, so you'll get a good sense of the local life on Zakynthos.
In addition, the train makes a few stops at popular tourist spots, such as Navagio Beach and Tsilivi Beach. This is a great way to get out and explore these areas, and you'll be able to do so without having to worry about getting lost.
So if you're looking for an interesting and convenient way to see the island, I recommend taking a tourist train ride. It's a great way to see some of the top tourist attractions in Zakynthos in a short amount of time. Plus, you'll be able to do so without breaking the bank.
6. Blue Caves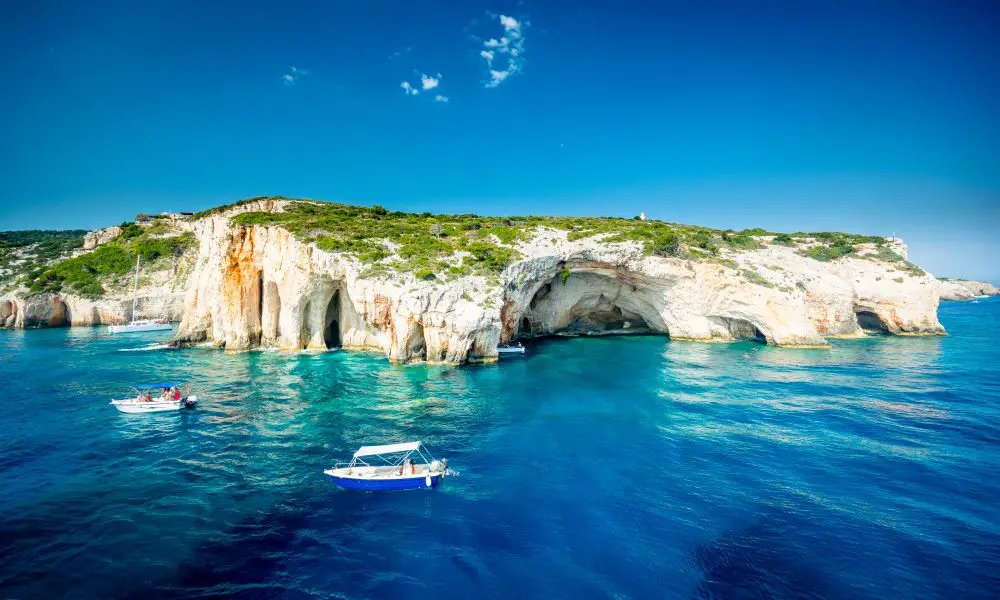 If you're looking for an awe-inspiring sight, then you must visit the Blue Caves. These caves are located on the north coast of Zakynthos and can be accessed only by boat.
The caves get their name from the amazing blue light that reflects off the water inside them. This creates a spectacular effect that is definitely worth seeing. There are several different caves that you can visit, and each has its own unique features and charm. So I suggest exploring them all. The caves are also great for swimming, and many people choose to dive and explore the area. There is also a beautiful beach near the caves that's perfect for swimming and sunbathing.
Although they can be crowded, the Blue Caves are definitely one of the most beautiful attractions on Zakynthos. They offer a unique experience that you won't find anywhere else. I suggest you visit them early in the morning or later in the day to avoid the crowds and enjoy a more peaceful experience.
7. Zakynthos National Marine Park in Laganas Bay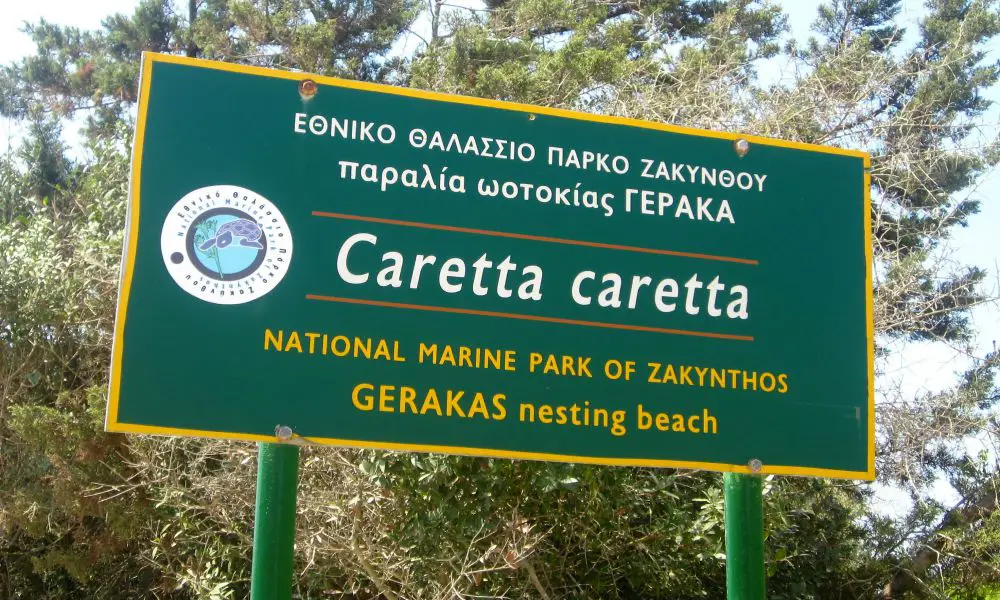 If you're looking for a place to enjoy some of the best swimming and snorkeling in Zakynthos, then you'll want to visit the Zakynthos National Marine Park. This park is located in Laganas Bay and is home to a variety of marine life, including sea turtles. In fact, the park was established specifically to protect the endangered loggerhead sea turtles.
There are also plenty of other activities to enjoy at the Marine Park, such as windsurfing, kayaking, and swimming. And if you're feeling adventurous, you can even explore the park by diving. Additionally, this bay has been the island's top resort area for many years, so you'll find no shortage of places to stay, eat, and drink here.
Overall, the Zakynthos National Marine Park is a great place to spend a day (or more) enjoying the beauty of the sea and interacting with some of its inhabitants. It's definitely one of the top tourist attractions in Zakynthos if you're looking for a fun and aquatic adventure.
8. Climb to Bohali Castle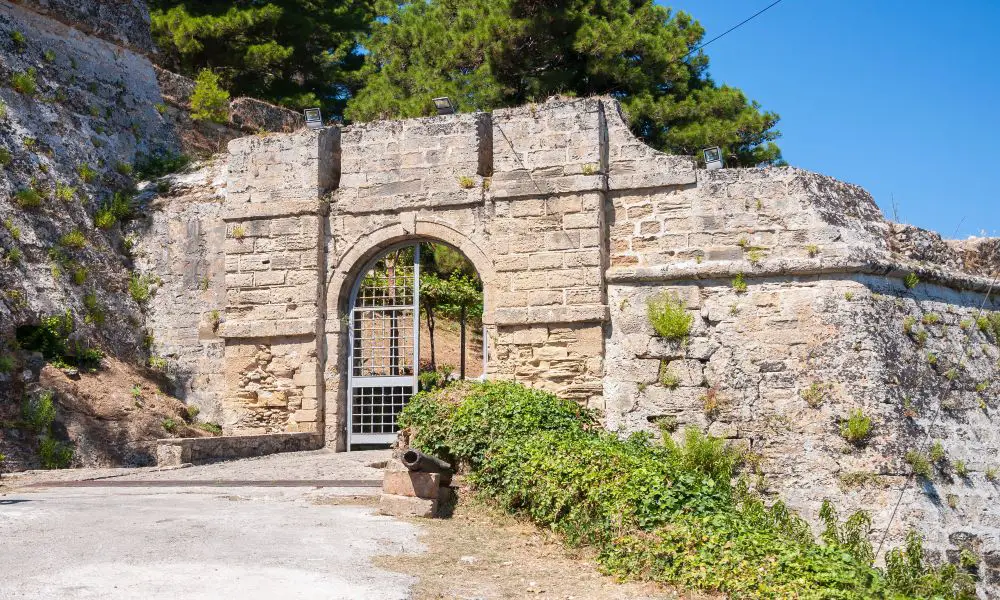 If you're interested in history and architecture, then you'll want to visit Bohali Castle. This castle is one of the most important historical sites on the island and is a must-see for anyone visiting Zakynthos.
Bohali Castle was built in the 14th century and was used as a defense fortress against the Ottoman Empire. It's an impressive sight, and you can wander around its walls and explore its interior rooms. In addition, the castle is located in a beautiful setting, with stunning views of the surrounding countryside.
The climb to the castle can be a bit strenuous, but it's definitely worth it in the end. I would recommend bringing a water bottle and some snacks, as you'll likely get hungry during the ascent. Be sure to wear sunscreen and a hat, as it can get quite hot during the climb.
9. Sampling of Sumptuous Local Food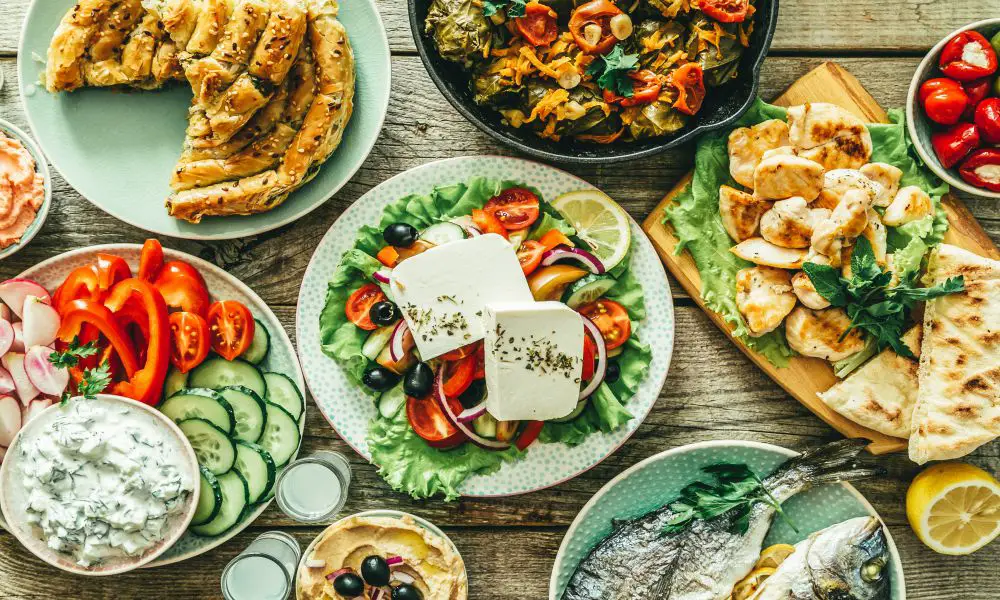 Lastly, another of the best things to do in Zakynthos is to sample the sumptuous local food. The cuisine here is based on traditional Greek recipes, so it's definitely worth trying. Some of the local specialties include fava (a type of split pea), moussaka (a baked dish made with eggplant, ground beef, and potatoes), and gyros (a type of kebab).
In addition to sampling the local food, you can also visit some local taverns and restaurants. These establishments usually offer a wide variety of dishes, so you'll be sure to find something that appeals to your taste buds. I recommend asking the locals for their recommendations, as they will likely know the best places to eat.
Food is an important part of Greek culture, so be sure to savor every bite of the local cuisine when you're in Zakynthos. You won't regret it!
In summary
These are some of the top attractions in Zakynthos that you can explore on your trip. Although I only had a few days on the island, this island made an impression on me. Between the stunning scenery, delicious food, and warm hospitality of the locals, it's no wonder it is a popular tourist destination. So if you're looking for a beautiful and relaxing vacation spot, be sure to add Zakynthos to your list!