I'm not going to lie; when I think of California, the first thing that comes to mind is Hollywood and all its glitz and glamour. But there's so much more to this amazing state than just movie stars and starlets. From sprawling metropolises and sandy beaches to snow-capped mountains and redwood forests, this state has it all. I had the pleasure of spending six weeks in California last summer, and I quickly discovered there are a million things you can do here. So without further ado, here are my picks for the 11 Best Things To Do in California.
Things To Do In California
1. Have Fun at Disneyland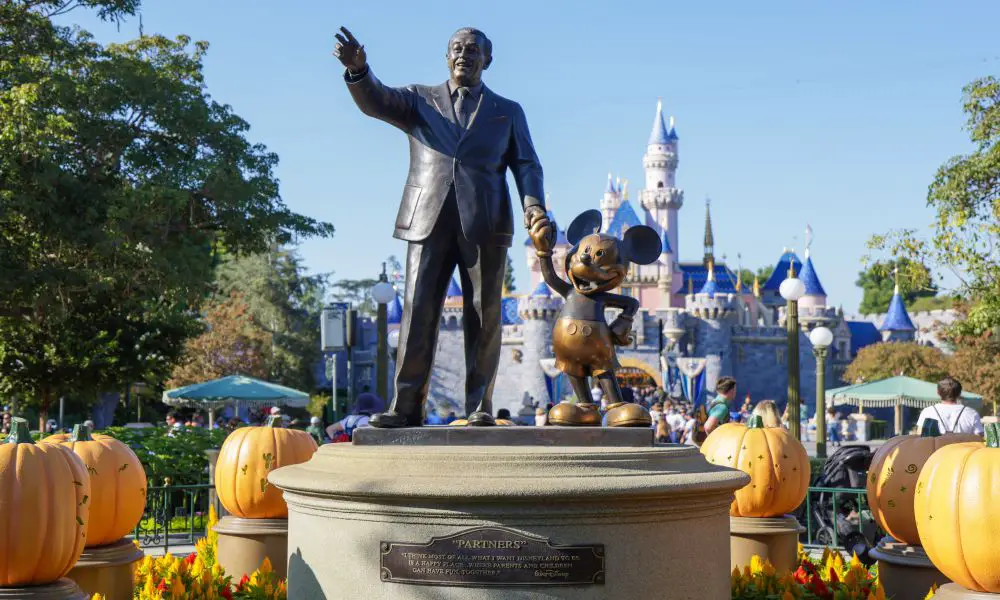 First on your list of best places to visit in California should be Disneyland, one of the world's most famous tourist attractions. The original Disney theme park, which first opened its gates in 1955, is located in Anaheim, about 30 minutes from Los Angeles.
Today, Disneyland is much more than a theme park. It's an entire resort with two theme parks (Disneyland and California Adventure) that have their own rides, shows, and attractions, three hotels, and a shopping district called Downtown Disney. 
If you're planning to visit Disneyland, I suggest you give yourself at least three days. That way, you can explore both theme parks and take advantage of the other attractions.
Some tips: Firstly, buy your tickets in advance. You can often find good deals online. Secondly, download the Disneyland app, which is extremely useful for finding out wait times for rides, making dining reservations, and seeing where characters are appearing.
And finally, don't forget to pack your patience! With so many people crammed into a small space, things can get a little hectic. But if you go with the flow and follow my tips, I'm sure you'll have a magical time.
2. Behold the Giant Sequoias and Redwoods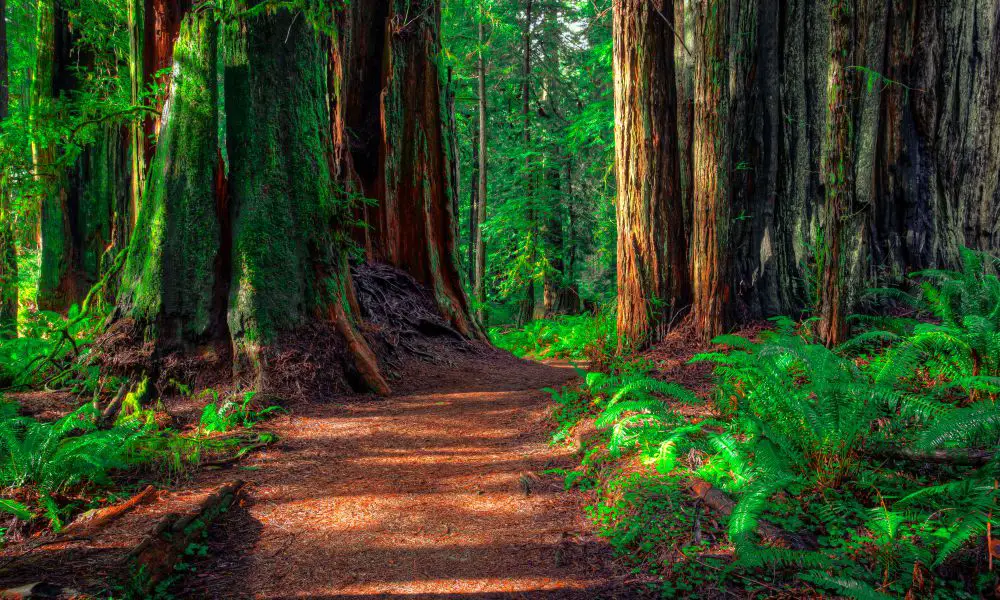 Are you looking for truly awe-inspiring tourist attractions in California? Then look no further than the giant sequoias and redwoods, the tallest trees on Earth. These magnificent trees are found in several state parks and forests, including Yosemite National Park and the Redwood National and State Parks.
The giant sequoias are the largest trees on Earth, with some reaching heights of over 300 feet and diameters of 30 feet or more. Their bark is thick and fire-resistant, helping them thrive in the hot, dry climate of California. Their towering presence has long captivated visitors, and they are a must-see tourist attraction in the state.
While some of the giant sequoias can be seen from hiking trails, my favorite way to experience these majestic trees is by taking a guided tour. The guides at these parks often have expert knowledge of the local flora and fauna, making them the perfect source of information for curious visitors.
So if you're looking for the best things to do in California, don't miss a visit to see the giant sequoias and redwoods. These awe-inspiring trees are truly one of the most magnificent tourist attractions in the state.
3. See Golden Gate Bridge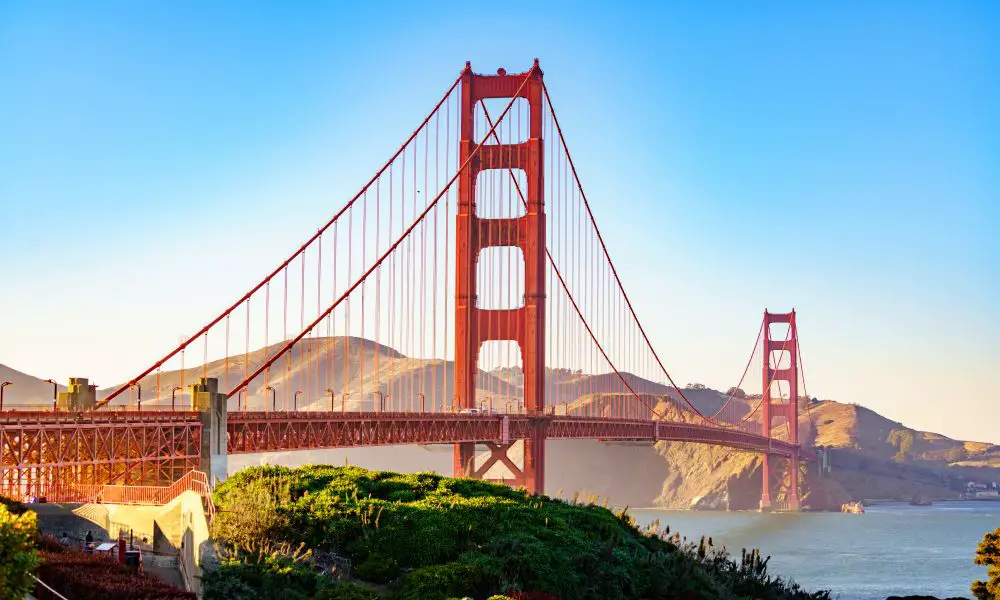 Golden Gate Bridge is an iconic symbol of California and one of the most popular tourist attractions in the state. The suspension bridge, which spans 4200 feet across the San Francisco Bay, was completed in 1937 and is one of the most recognizable landmarks in the world.
Visitors to Golden Gate Bridge can drive, bike, or walk across the bridge. There is also a pedestrian walkway on one side of the bridge that offers stunning views of the San Francisco skyline and the Bay. And if you want to learn more about the history of the bridge, you can take a guided tour. Tours depart from several locations in San Francisco and are led by knowledgeable guides who offer insight into the construction of the bridge and its place in American history.
Although the Golden Gate Bridge is one of the top tourist attractions in California, it is also one of the most dangerous, with a history of suicides. In response to this problem, the bridge began installing suicide prevention barriers in 2018.
If you're lucky enough to be visiting California during the spring or early summer, I highly recommend checking out the annual Bridge Festival, which takes place on the weekend closest to May 27. This two-day event features live music, food trucks, and other entertainment.
4. Visit Universal Studios Hollywood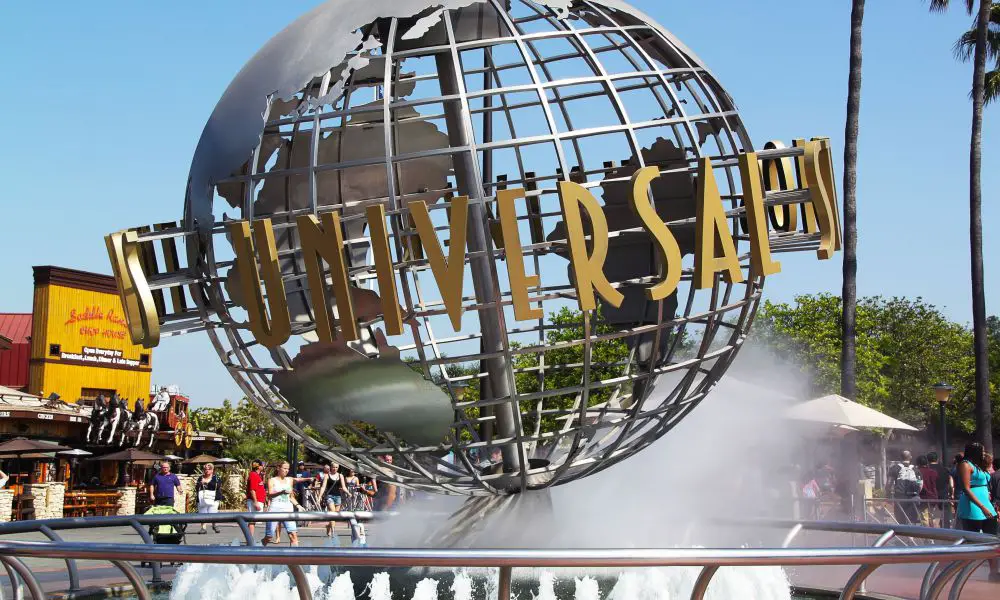 As one of the oldest and most famous Hollywood studios, Universal Studios Hollywood has long been a tourist mecca for movie and TV fans. The expansive film and TV production facility encompass a theme park, live shows, tours, shops, restaurants, and even its own branded hotels.
Universal Studios Hollywood first opened its doors to the public in 1915, offering tours of its movie production facility. The tour was so popular that the studio began to develop other tourist attractions, including a theme park, which opened in 1964.
Today, the theme park is the biggest draw, with rides and attractions based on some of the biggest movies and TV shows of all time. Visitors can hop aboard the world's first thrill ride based on a film like The Simpsons Ride, Transformers: The Ride 3D, or The Wizarding World of Harry Potter.
In addition to the rides, there are also live shows, such as "WaterWorld: A Live Sea War Spectacular" and "The Special Effects Show." There's also a section of the park called CityWalk, where you can eat, drink, and shop. And if you get tired of walking, you can take the Studio Tour Tram.
As you can see, visiting Universal Studios Hollywood is definitely one of the best things to do in California. Just be prepared for large crowds, especially during peak tourist season.
5. Indulge in Wine Country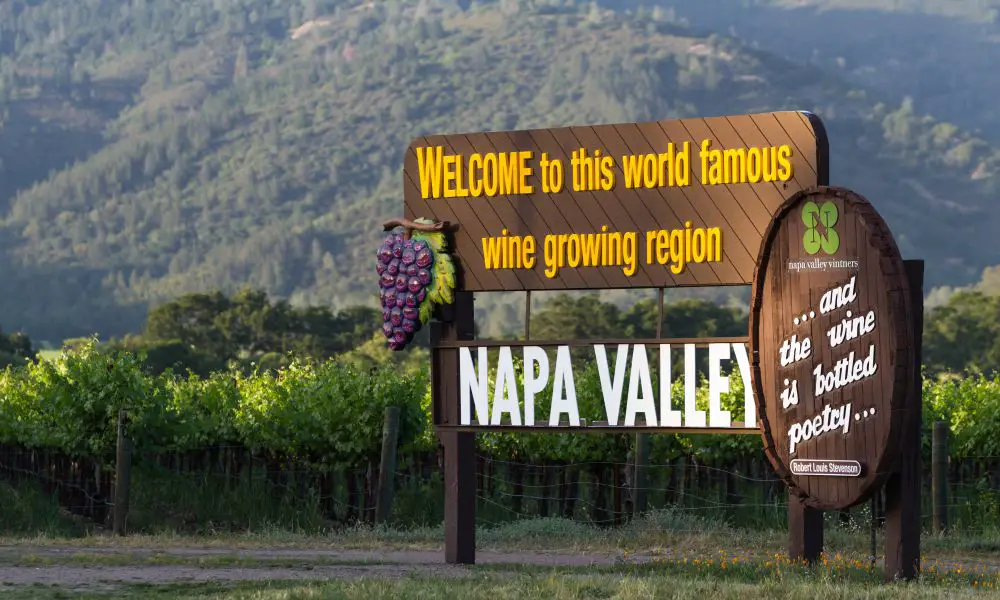 California is world-famous for its wines, and wine country is one of the state's most popular tourist destinations. The Napa Valley and Sonoma Valley are the two most famous wine regions in California, but there are actually many other great wine regions to explore.
Whether you're a seasoned oenophile or just starting to develop a taste for wine, you'll find plenty to enjoy in California's wine country. Tour local vineyards and taste the wines, learn about the winemaking process, and enjoy the beautiful scenery.
Some wineries host special events, such as live music or festivals celebrating the harvest. And, of course, there are plenty of photo opportunities in wine country, from picturesque vineyards to charming tasting rooms.
If you're planning a trip to California's wine country, I suggest you allow at least a few days to explore all it offers. Start your visit by picking up a wine trail map at one of the local tourist information centers, and then get ready to indulge in some of the world's best wines.
6. Santa Barbara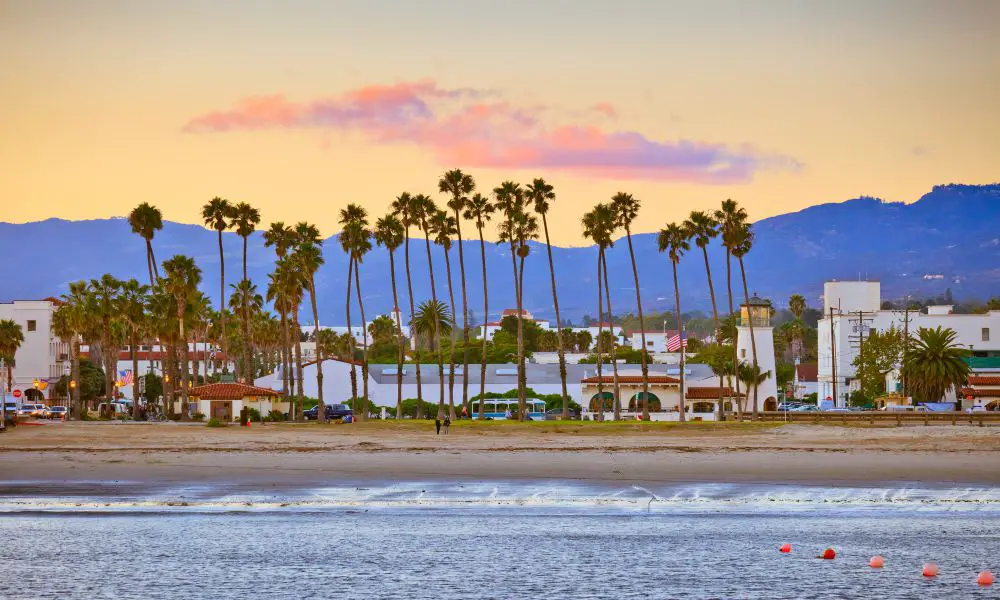 Santa Barbara is one of the best places to visit in California if you're looking for a beautiful, charming beach town. This city, which is sometimes called the "American Riviera," has gorgeous weather and more than its share of tourist attractions.
The best way to get acquainted with Santa Barbara is to take a walking tour of the historic downtown area. This is where you'll find many of the city's most famous landmarks, including the Spanish-style Presidio and the iconic red tile roofs of Mission Santa Barbara.
After exploring downtown, there's no better way to indulge your inner beach bum than by spending a day at one of Santa Barbara's many beautiful beaches. East Beach, West Beach, and Leadbetter Beach are all great choices.
Other highlights include hiking in the Santa Ynez Mountains, taking a scenic drive along Highway 101, and exploring nearby wine country.
7. Explore the USS Midway Museum
The USS Midway Museum is a floating maritime museum located in San Diego Bay. The decommissioned aircraft carrier USS Midway was launched in 1945 and served the United States for 47 years before being retired in 1992. The ship is now permanently docked just across from downtown San Diego, and it's open to the public for tours.
Today, you can explore its many exhibits, including military memorabilia and aircraft from different eras of naval history. The flight deck features actual aircraft used by pilots during active service, including fighter jets and surveillance planes. Inside the ship, you can tour the crew quarters and see life-size navigation maps that were used by sailors.
A visit to the USS Midway is an exciting and educational experience that you won't want to miss. Whether you are a history buff or simply interested in exploring one of the most popular California attractions, you are sure to have a great time at the USS Midway Museum.
8. Explore One or More National Forests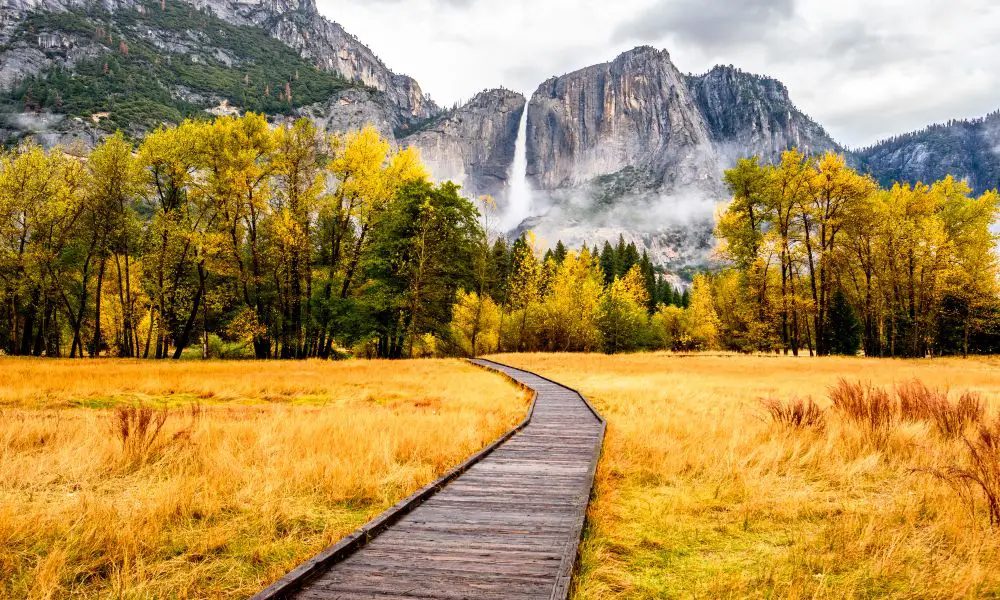 California is home to 20 national forests, which cover more than 15 million acres (6 million hectares) of land. That's about a quarter of the state's total area, making California one of the most forested states in the country.
So if you're looking for natural beauty and outdoor adventure, a visit to any of these national forests is sure to be one of the best things to do in California. Whether you want to hike through towering redwoods, whitewater raft down rushing rivers, or simply enjoy sweeping views of the surrounding mountains, national forests offer something for everyone.
Some of the most popular national forests in California include Yosemite, Sequoia, and Kings Canyon. These massive expanses of wilderness contain countless trails to explore and stunning waterfalls to admire. Venture into these vast wilderness regions, and you'll feel like you're worlds away from civilization.
And if you're looking for a more off-the-beaten-path experience, consider exploring less touristy national forests such as Six Rivers and the San Bernardino. With rugged terrain and backcountry camping, these remote regions offer unparalleled solitude and quietude.
I opted to spend a day exploring the Sequoia National Forest. This massive forest spans more than 1.1 million acres (445,000 hectares) of land and is home to the world's largest trees, including California's beloved giant sequoias. With hiking trails, waterfalls, and trout-filled lakes scattered throughout its vast expanse, Sequoia offers a breathtakingly beautiful natural escape.
9. Tour the Hearst Castle
Another attraction I highly recommend is Hearst Castle, a sprawling and spectacular estate perched on a hill above San Simeon. This masterpiece of Gilded Age architecture was built by media mogul William Randolph Hearst, and today it serves as a museum that offers guided tours to visitors.
The main building, La Casa Grande, contains 56 bedrooms, 61 bathrooms, and 19 sitting rooms. It is surrounded by gorgeous gardens and landscaped grounds with fascinating statues and fountains. Each of these areas contains exhibits that provide insight into the history of the estate and its famous inhabitants.
To tour Hearst Castle, you must first purchase tickets online. This will ensure that you get a spot on the guided tour, which is the only way to see the inside of the main building. The tour takes about two hours, and it is very educational. You will learn all about the history of the castle and its famous owner.
The Hearst Castle is one of the most popular tourist attractions in California, so it is best to visit early in the day to avoid the crowds. It is located about halfway between Los Angeles and San Francisco, making it a convenient stop on a road trip through the state.
10. Enjoy the 17-Mile Drive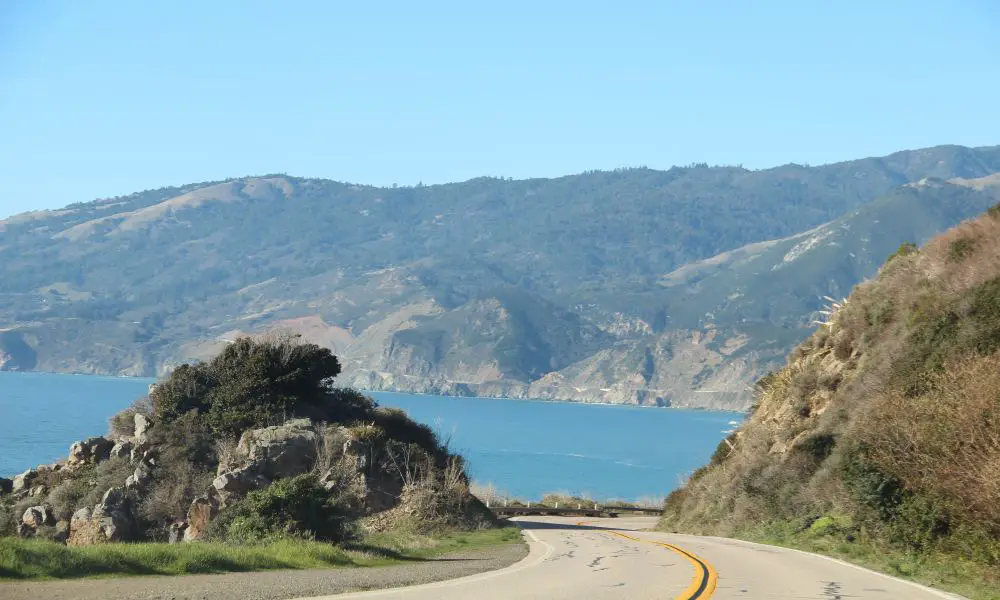 Fearless of heights and speed, the rich and famous have been cruising along the scenic 17-Mile Drive for decades. The route winds through peaceful forests, stately mansions, and gorgeous beaches along the Pacific Coast.
The 17-Mile Drive is a must for anyone who wants to capture the rugged beauty of California's central coast. It starts at the picturesque village of Pacific Grove and follows winding roads through dense forest and across coastal bluff tops overlooking dramatic white-sand beaches and turquoise waters.
The Drive takes about an hour to complete, but there are plenty of places to stop along the way to enjoy the views or take a short hike. Some of the highlights include the famed Pebble Beach golf course, the Spanish Bay Beach, and the Point Joe lookout point.
There is a small fee to use the 17-Mile Drive, but it is well worth it for the experience. Just be sure to take your time and enjoy the ride!
11. Surf at Huntington Beach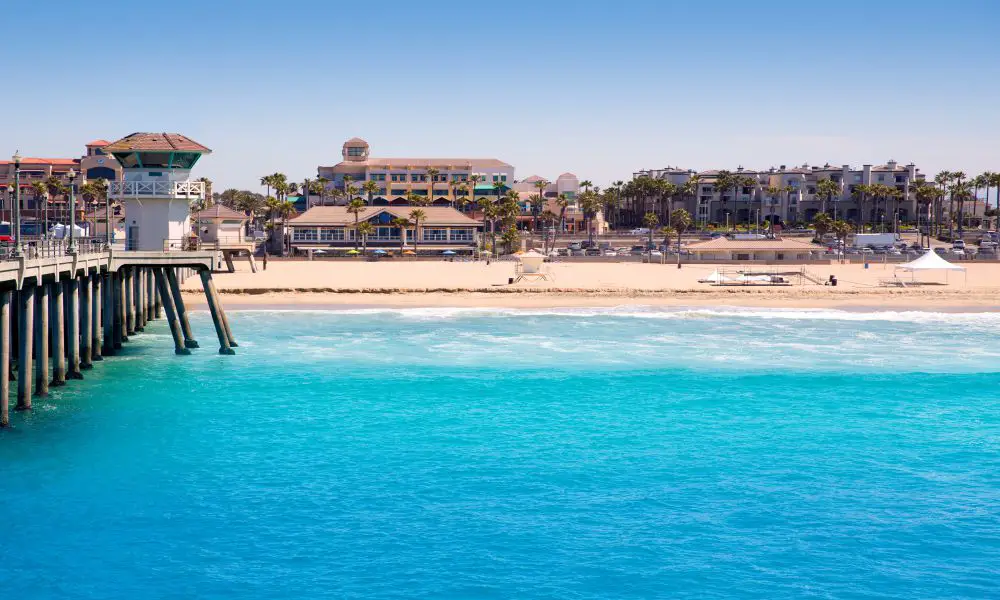 Finally, I end my list of the best things to do in California with surfing at Huntington Beach. Located in Southern California, Huntington Beach is a mecca for surfers from all over the world. The long, wide, and clean shoreline make it a perfect place to learn how to surf or practice your surfing skills.
If you're a beginner, don't worry, there are plenty of surf schools in Huntington Beach that can help you get started. And even if you're not interested in learning how to surf, it's still fun to watch the experts do their thing. The waves here are some of the best in California.
I have to admit that I was a little intimidated at first. But with the help of an experienced surf instructor, I quickly learned how to navigate the waves and ride them expertly. The feeling of gliding over the water on a surfboard is like nothing else. You definitely need to try it for yourself.
In addition to being a great place to surf, Huntington Beach is also a beautiful place to relax and enjoy the sun. There are several parks located along the beach where you can picnic, barbecue, or just take a leisurely stroll. If you need to take a break from the beach, there are plenty of great restaurants and shops in nearby downtown HB, as well as bike and hiking trails.
In summary
There are endless things to do and explore in California, making it one of the most popular tourist destinations in the world. I hope this article has given you some ideas of things to do during your visit. Remember to have fun and be safe.