If you're looking for a fun-filled getaway, look no further than Hershey, Pennsylvania. There are plenty of things to do in this town that's lovingly nicknamed "The Sweetest Place on Earth." From chocolate factories and amusement parks to gardens and nature preserves, there's something for everyone in Hershey. In this post, I will list the 11 Best and Fun Things to Do in Hershey that will keep you busy during your stay. So pack your bags and get ready for a vacation you'll never forget.
Things to Do in Hershey, PA
1. Hershey Park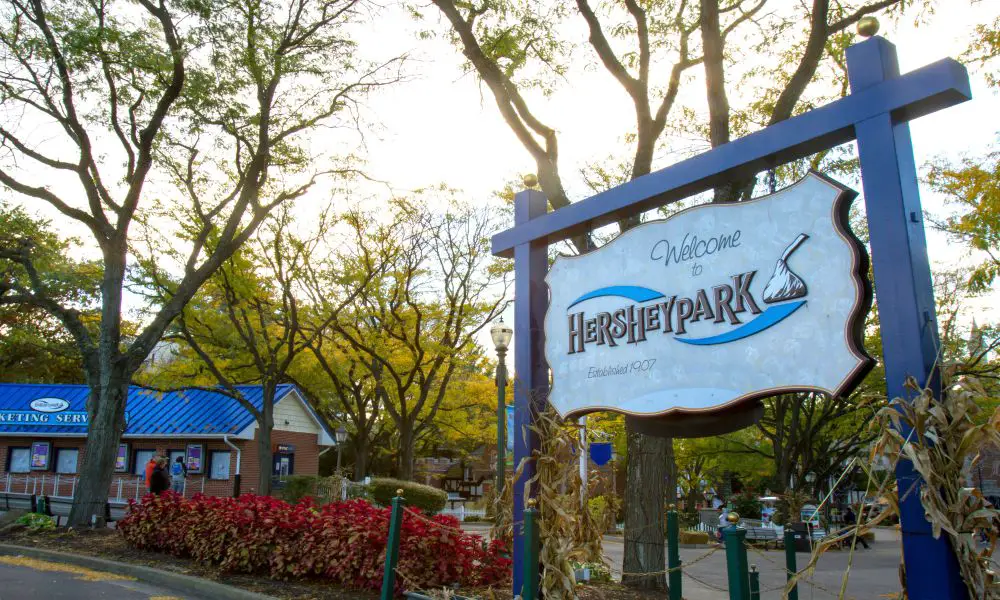 One of the most famous tourist attractions in Hershey is called "Hershey Park." It is a massive amusement park and only one of its kind. The park opened in 1903 with a trolley ride around the chocolate factory. Today it offers more than 65 rides and over 1.3 million visitors annually.
I loved this park because it offered different activities for visitors of all ages. This includes roller coasters, water rides, family rides, flat rides, children's rides, dark rides, adult rides, and shows. While there are other amusement parks in the United States which have roller coasters, Hershey park has won several awards, such as Amusement Today's Golden Ticket for "Best Roller Coaster Collection."
Hershey Park also has a great variety of food options, with many stands scattered throughout the park. The staff are very helpful and courteous, making sure that you enjoy your stay. The park is very clean and well maintained, offering fun for all ages. I would definitely recommend Hershey Park as one of the best things to do in Hershey during your vacation.
Read More: 12 Top-Rated Attractions & Things to Do in Gettysburg
2. Hershey Gardens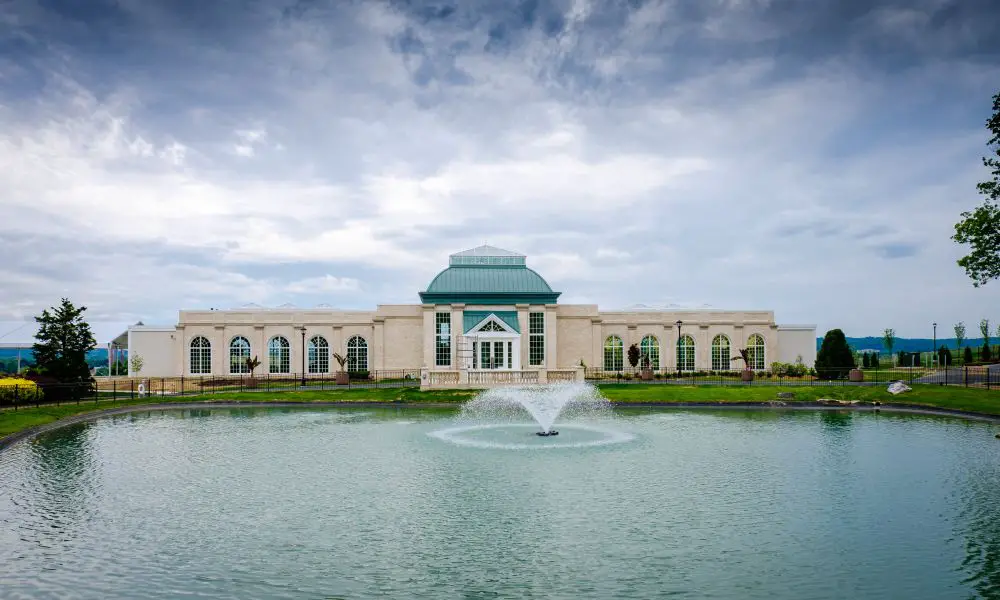 Hershey Gardens is a botanical garden with over 23 acres of beautifully landscaped gardens and features more than 1,200 different plant species. It was established in 1937 and continues to be one of the top tourist attractions in Hershey. The Garden's layout and designs will make you feel like you are in another world altogether.
Many people enjoy coming to the gardens because they offer guided tours to some of their botanical collections, such as orchids, tropical flowers, roses, and herbaceous plants. There are also water fountains throughout the park, many sitting areas for you to relax and take it all while enjoying nice views, several restaurants you get hungry or want to have a picnic, and gift shops for visitors to purchase souvenirs.
It's always fun being around the gardens. And there are many areas to sit down and relax while enjoying nature's beauty. Therefore, I would recommend including this place on your list of things to do in Hershey during your vacation. You can also purchase tickets online, which is very convenient if you are planning on visiting Hershey during peak season, where there may be many people traveling to visit.
3. Hershey's Chocolate World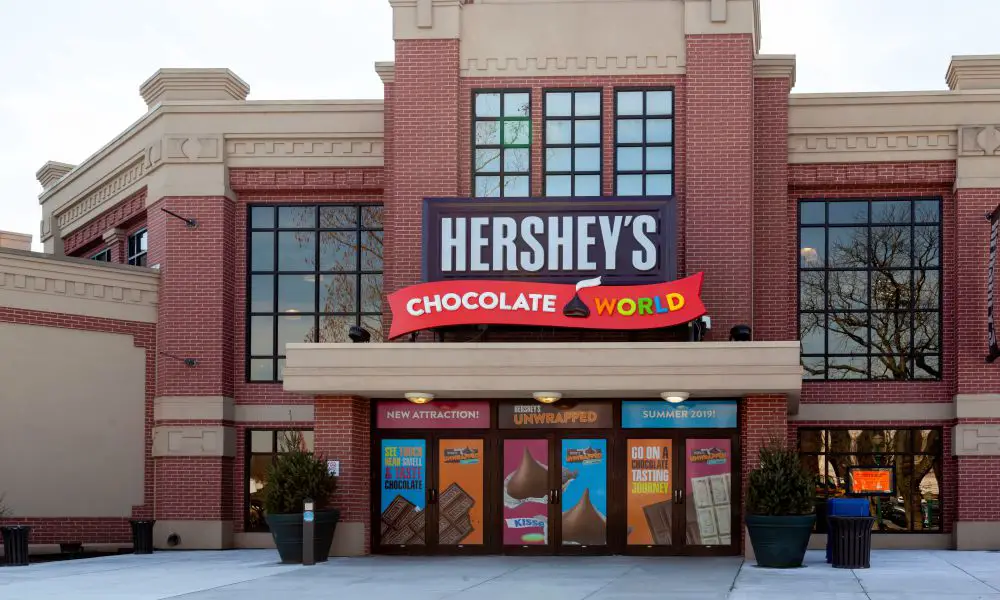 Another of the most popular places to visit in Hershey is called "Hershey's Chocolate World." It is a large educational and interactive experience, and it teaches you all about the process of making Hershey chocolate. 
Inside the facility, you will find a series of rooms filled with interesting facts and displays about Hershey's history and chocolates. In addition to this, there are many interactive exhibits where you can learn more about how chocolate is made, as well as taste some free samples. The final room offers dozens of different types of chocolate from around the world, all at very affordable prices.
Even if you don't enjoy chocolate, I would still recommend going just for fun and education purposes because it truly is an amazing experience that everyone should try once in their lives. Lastly, this attraction offers many fun things to do, with photo opportunities throughout, so be sure to bring your camera.
Read More: 14 Top-Rated Tourist Attractions in Pennsylvania
4. Hershey Story Museum
Another great attraction in Hershey is the Hershey Story Museum. The museum is dedicated to telling the story of Milton S. Hershey's life and his creation of the town, including its history. It contains artifacts from Mr. Hershey's life and even examples of some of his inventions.
There are many exhibits that show how chocolate is made, dating back to 1894, when Hershey founded "The Hershey Chocolate Company." The museum offers free samples of cocoa so you can taste the freshest candy while learning about its history. Other features include a theater, which presents an array of films about Milton's story and chocolate, and even an art gallery featuring artists who work exclusively with chocolate. 
This museum is very informative, with lots of hands-on exhibits and photographs related to everything from transportation, architecture, and business. You may come here just for fun or even for education, but either way, it is a fantastic place to visit.
5. Giant Center
If you are looking for fun things to do in Hershey, then visiting Giant Center should definitely be on your list. The Giant Center, which was opened in 2002, is home to the Hershey Bears Ice Hockey Team of the American Hockey League. The arena can seat up to 10,500 people for ice hockey games and 16,700 people for concerts or other events. In fact, it was built to help increase tourism for Hershey as a whole by bringing major events to town.
In addition to hosting hockey games, The Giant Center also hosts various concerts and expos throughout the year. Not only that, but there are several restaurants where you can go. I would recommend going to this venue to see a hockey game or a concert.
The favorite aspect about this facility is that it offers something fun to do for everyone. The staff is very polite and helpful when needed. Overall, this attraction offers fun for all ages with its entertainment options, which is why I would recommend checking it out while visiting Hershey.
Read More: 12 Top-Rated Attractions & Things to Do in Pittsburgh
6. Antique Automobile Club of America Museum
One of the great things to do in Hershey is visit the Antique Automobile Club of America Museum. It opened in 2003 and is one of only a few automobile museums dedicated exclusively to antique automobiles. The museum is home to over 100 cars which date from the 1890s up through the 1980s.
The collection spans many different makes and models from nearly every automotive company that existed during that time. In addition, you will also see racing trophies won by drivers such as Mario Andretti and Janet Guthrie. This museum offers fun for both children and adults who want an educational experience while being entertained.
Overall, the Antique Automobile Club of America Museum is an excellent place for people who enjoy classic cars. Many visitors take home interesting photographs of rare automobiles that cannot be seen anywhere else in the world. The staffs are also extremely helpful and courteous, making sure that your visit is informative, relaxing, and enjoyable.
7. Hershey Theatre
Spending time at the Hersheypark wouldn't be complete without attending a performance at the Hershey Theatre. This historic theatre opened in 1933 and has since become one of the top attractions in Hershey.
In its early days, the theatre hosted traveling productions from New York City and Hollywood. And today, it offers a great variety of shows, including Broadway productions, concerts, comedians, ballets, dramas, operas, kid's shows, and more.
The beautiful building's interior is stunning, and despite being an older building, it offers first-class amenities such as state-of-the-art speakers used for sounds that will have you on the edge of your seat.
The staff here are very courteous and helpful, making sure that you enjoy your experience to the fullest. They even offer tours of this magnificent theater if you're interested. Plus, the prices for shows are very reasonable. I would highly recommend going to see at least one show while you are visiting Hershey because the experience will be unforgettable.
8. Segway of Hershey
Another top attraction in Hershey is the Segway Tour of Hershey. As one of only a few tours ever offered, you get to ride on an eco-friendly Segway unit around the entire town of Hershey. You get to see all the best parts of the city, including Chocolate World, Hotel Hershey, and The Avenue Shops.
There are no age limits for this tour. However, I would recommend that younger children be accompanied by adults since there might be some tight spaces to maneuver the Segway through. This activity is very fun and exciting. And people who enjoy roller coasters will especially like this attraction because it has several steep hills and turns throughout it. 
The Segway of Hershey was one of my favorite things I did in Pennsylvania because it was so much fun. The staffs were also very friendly and helpful, making sure that you enjoy your time touring around on these self-balancing vehicles. I would definitely recommend riding the Segway as one of the best things to do in Hershey.
9. ZooAmerica North American Wildlife Park
Another one of the top tourist attractions in Hershey is ZooAmerica North American Wildlife Park. The park is best known for its diverse species of animals and is a great place for animal enthusiasts to visit.
The park features over 100 species of native wildlife from the United States and Canada, many of which are not found anywhere else in the world. In fact, there are over 200 animals that call this zoo home. Some of the animals found here include brown bears, wolves, black bears, bison, elk, and more.
While visiting ZooAmerica Park, you can enjoy a walk through their habitats and get up close with many different kinds of birds and animals without having any barriers between you and them. You can also feed some of the creatures at select exhibits during certain times of the day.
The highlight of this zoo, in my opinion, is that it has a large collection of black and brown bears. It's great how the keepers give them different activities to keep them active. I also think it's very cool how you can see polar bears from both an indoor and outdoor enclosure!
ZooAmerica is great for people of all ages and interests. It offers a lot to do for those who love animals, as well as those looking for an educational experience. The staff at the park are very knowledgeable about the animals and always available to answer questions or help with any concerns.
10. The Spa at the Hotel Hershey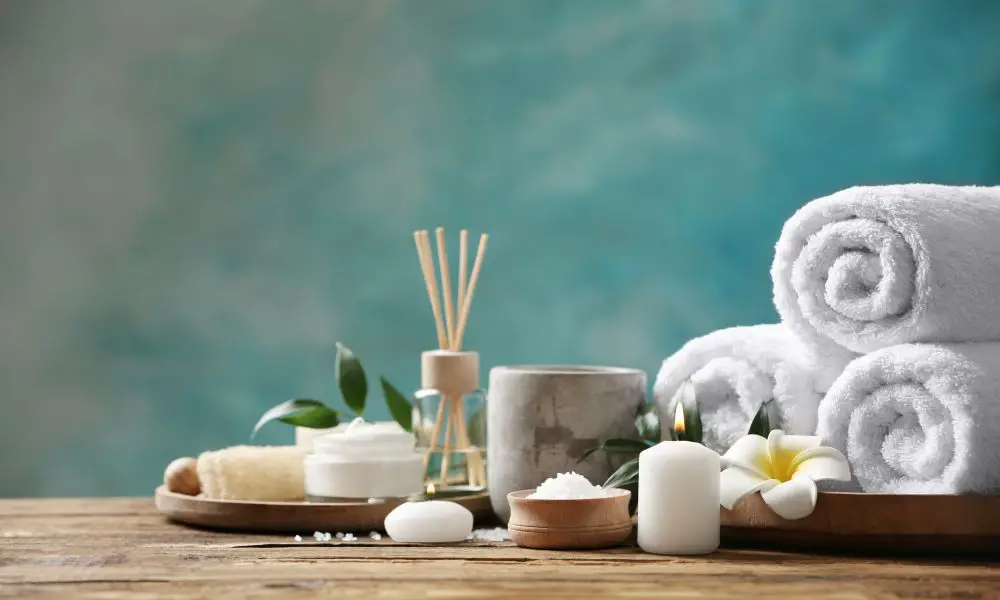 Just steps away from the excitement and busy activity of Hershey Park is a place where you can relax and enjoy. The Hotel Hershey has a luxurious spa that offers an array of different services to ensure that your stay is relaxing, rejuvenating, and personalized just for you.
One of the most popular spa treatments is the "Chocolate Indulgence" massage, which uses milk chocolate oil, cocoa buttercream, and a milk bath soak to reduce stress. This is then followed by a chocolate-infused foot mask and body polish using cocoa beans. 
In addition to these great spa treatments, The Hotel Hershey also offers different types of facials as well as hair removal services such as waxing or threading. If you are looking for a luxurious day at the spa with your significant other, or you just want to spoil yourself, I highly recommend The Spa at The Hotel Hershey during your next trip to Hershey.
11. The Pennsylvania State Police Museum
I end my list with a visit to the "Pennsylvania State Police Museum," which is also one of the top-rated tourist attractions in Hershey. It is often called "one of the best museums" because of its wide variety of exhibits and events. In fact, it was named one of the "Ten Best Museums in Pennsylvania."
This museum offers visitors an inside look into how this agency evolved since its beginning in 1905. The museum exhibits show different aspects of police work through history. From displays on how footwear impression evidence has helped solve crimes to a replica patrol. Of course, no visit is complete without seeing the historical uniforms, weapons, and equipment used by troopers.
My favorite exhibit was an interactive one where you can sit in a police car and try out the various pieces of including lights, sirens, radar guns, shotgun, and two-way radio. 
In addition to being very educational for history buffs who want to learn more about the police force, this museum benefits all age groups. And that makes it one of the best things to do in Hershey as it provides you with an inside look into how this agency evolved.
In summary
All of these amazing attractions and things to do in Hershey make it a great choice for your next vacation destination. Whether you want to go on a romantic getaway with just your significant other or take the kids on an adventure, there is something for everyone at Hershey. With so much to do, I recommend staying as long as possible to enjoy all that Hershey has to offer.