Are you looking for a destination that boasts both historic charm and modern flair? Look no further than Austria, a country known for its stunning natural landscapes and rich cultural heritage.
With so many cities to choose from, it can be overwhelming to decide where to go. That's why we've compiled a list of the 12 best cities in Austria, each with its own unique attractions and charms.
From Vienna, the elegant capital city, to Salzburg, the birthplace of Mozart, and Innsbruck, a top ski destination, Austria has something for everyone.
Whether you're interested in art museums, historic landmarks, or outdoor adventures, these cities are sure to impress. So pack your bags and get ready to explore the best that Austria has to offer.
Best Cities In Austria
1. Vienna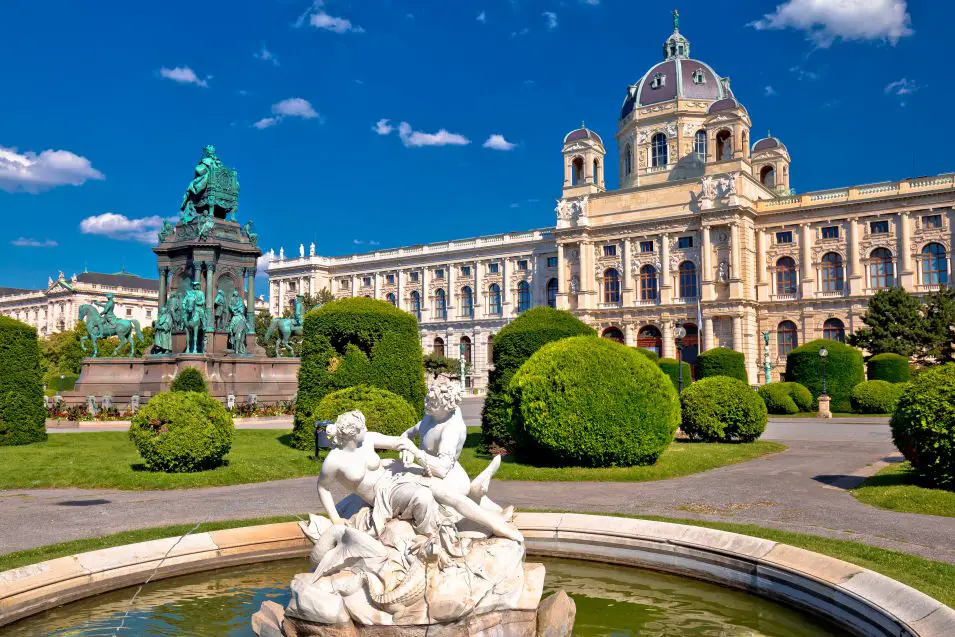 Vienna's rich history and stunning palaces make it a must-visit destination for anyone exploring Austria. As the country's capital, Vienna offers a range of cultural and historical attractions that are sure to impress.
The Imperial Hofburg Palace is a top highlight, with its grand architecture and fascinating exhibitions showcasing the royal family's history.
But Vienna is not just about palaces. The city is also home to some of the world's finest art museums, including the Kunsthistorisches Museum. Here, you can admire an extensive collection of ancient and modern art, including works by famous artists such as Rubens and Rembrandt.
Don't miss out on the opportunity to explore Vienna's charming streets and alleys, where you can find quaint cafes, boutique shops, and delicious traditional Austrian cuisine.
2. Salzburg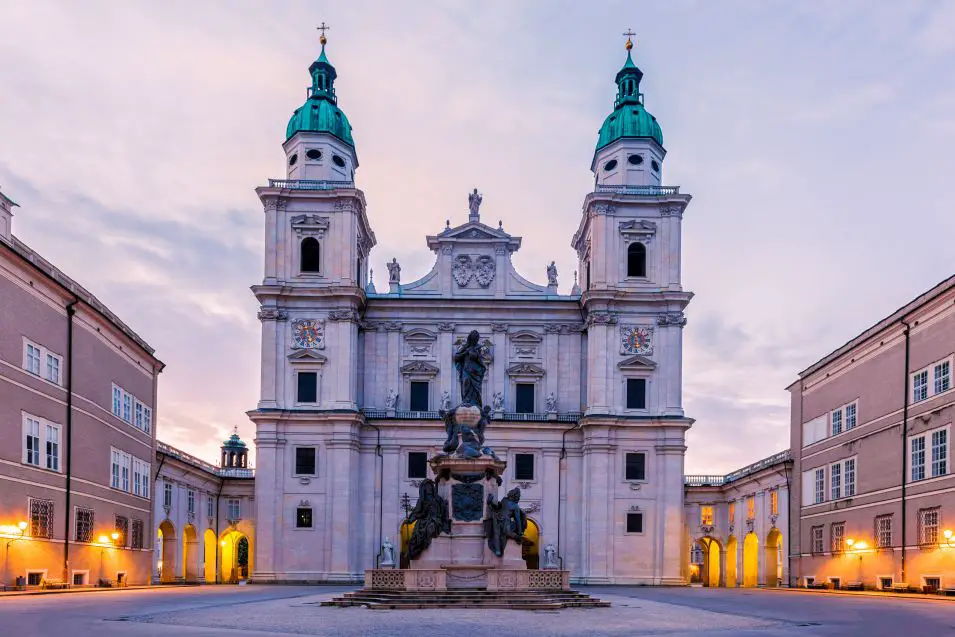 If you're looking for a charming city with a rich musical heritage and stunning historic architecture, Salzburg is a must-visit destination. As the birthplace of Wolfgang Amadeus Mozart, Salzburg is steeped in musical history and culture.
You can visit Mozart's birthplace, now a museum filled with his personal belongings and musical instruments, or attend a performance at the renowned Salzburg Festival, which takes place every summer.
Aside from its musical offerings, Salzburg's Old Town is a UNESCO World Heritage Site and a stunning example of Baroque architecture. You can explore the narrow streets and alleyways lined with beautiful buildings and churches, including the Salzburger Dom, one of Salzburg's most significant religious sites.
For a panoramic view of the city, take a funicular up to Hohensalzburg Castle, a late Gothic castle that also houses two good military museums. Salzburg is truly a gem of a city that should not be missed.
3. Graz
As you explore Graz's UNESCO World Heritage Site Old Town, you'll be immersed in stunning Baroque architectural elements that will transport you to another time. The city's unique blend of old and new is evident in the standout Kunsthaus Graz, a contemporary art museum housed in an ultra-modern, organic-shaped building.
Aside from its architectural wonders, Graz is also home to the world's largest historical armory museum, the Landeszeughaus (Styrian Armoury). The museum houses an impressive collection of weaponry and armor that dates back to the 15th century, offering visitors a glimpse into Austria's rich military history.
Whether you're a history buff or simply appreciate beautiful architecture, Graz is a must-visit city in Austria.
4. Innsbruck
Innsbruck is well-known as a top Austrian ski town, with a pedestrian-only Old Town defined by the Graben. The city is surrounded by the stunning Austrian Alps, which provide plenty of opportunities for outdoor activities like hiking, skiing, and snowboarding.
Innsbruck's Old Town is a must-visit destination for tourists. The charming streets are lined with colorful buildings, quaint cafes, and unique shops. Make sure to visit the Golden Roof, an iconic landmark in the heart of the Old Town. The roof is covered in over 2,600 gilded copper tiles and was built for Emperor Maximilian I in the 15th century.
Whether you're a ski enthusiast or just looking for a picturesque city to explore, Innsbruck is definitely worth a visit.
5. Klagenfurt
You're now in Klagenfurt, a southern Austrian city near the Slovenian border with a stunning pedestrian zone filled with Baroque buildings, a 16th-century Landhaus, and a beautiful cathedral with intricate stucco embellishments.
As you stroll through the city center, you can't help but notice the Alte Platz, a bustling pedestrian zone with outdoor street markets and vibrant energy. Take a moment to admire the ornate Baroque buildings, including the Landhaus with its two-story arcaded courtyard and twin onion-dome towers.
Klagenfurt Cathedral is another must-see attraction, with its detailed stucco embellishments, carved marble details, and 18th-century paintings. As you step inside, you'll be struck by the grandeur of the interior, with high vaulted ceilings and ornate decorations.
Don't forget to visit the Lindwurmbrunnen (Dragon Fountain) in Neuer Platz, the center of the newer area of the city.
Overall, Klagenfurt offers a perfect blend of history, culture, and modern amenities for travelers seeking a unique Austrian experience.
6. Linz
Let's explore the beautiful city of Linz, situated on the Danube River and home to stunning historic, cultural, and scenic attractions.
One of the must-visit places in Linz is the Linz Schloss, a fortification and royal residence that now houses the Schlossmuseum. The museum showcases the history of the city and the region, with exhibits ranging from prehistoric times to the present day. The castle itself is a beautiful example of Renaissance architecture, with a stunning courtyard and a tower that offers panoramic views of the city.
Another highlight of Linz is the Hauptplatz, the center of the old town area. The square is surrounded by beautifully decorated Baroque buildings, including the Old Town Hall and the Stadtpfarrkirche Church. The church features an onion dome and 14th-century stained-glass windows, while the Old Town Hall is now home to a restaurant and a museum.
The Hauptplatz is also a great place to relax and people-watch, with plenty of cafes and restaurants to choose from.
7. Bregenz
Nestled on the shore of Lake Constance, Bregenz is a vibrant city known for its lakeside festivals and cultural events. One of the most popular attractions in Bregenz is the Pfänderbahn, a cable car that takes visitors to the summit of Pfänder where they can enjoy panoramic views of the surrounding mountains.
The city is also home to the Bregenz Festival, a world-renowned event that takes place every summer and features opera and theater performances on a floating stage in Lake Constance.
Aside from its cultural events, Bregenz is also a great place to enjoy outdoor activities. Visitors can take a stroll along the lakefront promenade or rent a bike to explore the surrounding countryside. For those looking for a more relaxing experience, there are several spas and wellness centers in the area.
Whether you're looking for adventure or relaxation, Bregenz has something for everyone.
8. Wels
If you're looking for a riverside city with a lovely historic town center, head to Wels. The Stadtplatz is the perfect spot for a leisurely stroll, with its beautiful Baroque buildings and charming cafes. Don't miss the Ledererturm tower, which dates back to the 13th century and offers fantastic views of the town.
Make sure to visit Stadtpfarrkirche Church, with its impressive onion dome and stunning 14th-century stained-glass windows. In addition to its historic attractions, Wels has plenty of museums to explore. Visit Stadtmuseum Burg Wels to learn about the city's local history and agricultural heritage, or head to the Austrian Pastry Museum for a sweet treat.
Don't forget to stop by the beautiful Stadtpark, where you can relax amidst lush greenery and enjoy the tranquil atmosphere. Wels may not be as well-known as some of Austria's larger cities, but it's definitely worth a visit for its charming town center and rich cultural heritage.
9. Villach
Explore the charming town of Villach, situated between two mountain ranges and offering historic churches, unique family attractions, and stunning scenery.
Holy Cross Church and Parish Church of St. Jakob are two of Villach's most historic churches, boasting beautiful architecture and intricate details.
Take a stroll through the town center, filled with shops, restaurants, and cafes, and admire the stunning views of the surrounding mountains.
For a unique family attraction, head to Affenberg Zoo, where you can meet Japanese macaques in their natural habitat. The zoo offers a guided tour that takes you through the forest where the monkeys roam free. You can even feed them from your hand!
With its beautiful location and range of attractions, Villach is a must-visit destination for anyone traveling to Austria.
10. Melk
The Benedictine Abbey in Melk is a well-known tourist attraction, situated at the entrance of the Wachau Valley and offering stunning views of the Danube.
The abbey is a masterpiece of Baroque architecture, with its yellow and white facade and impressive dome.
Inside, you can admire the ornate frescoes and intricate stucco work in the Imperial Staircase and Marble Hall.
The abbey also houses a museum with exhibits on the history of the region and the abbey itself.
One of the highlights is the library, which houses over 100,000 volumes, including medieval manuscripts and rare prints.
Visiting the Benedictine Abbey in Melk is a must for anyone interested in history, art, and architecture, and is sure to leave you in awe of the beauty and grandeur of this magnificent structure.
11. Eisenstadt
Now that you've explored the beautiful town of Melk, it's time to head to Eisenstadt, a charming city in the state of Burgenland.
Eisenstadt is a historic town that was once the seat of the Esterházy family, one of the most prominent noble families in the Austro-Hungarian Empire.
The town is home to several stunning Baroque buildings, including the Esterházy Palace, which is a must-visit attraction for anyone interested in history and architecture.
The Esterházy Palace is an impressive structure that has been beautifully preserved over the centuries.
The palace was built in the 13th century and has been expanded and renovated several times since then.
Today, it is a museum that showcases the rich history and culture of Eisenstadt and the Esterházy family.
As you explore the palace, you'll be transported back in time to the days of the Austro-Hungarian Empire, where you'll learn about the life and times of the Esterházys and their important role in shaping the culture and politics of the region.
So, if you're looking for a fascinating and educational experience, be sure to visit Eisenstadt and the magnificent Esterházy Palace.
12. Sankt Pölten
Ready to discover a hidden gem? Take a stroll through Sankt Pölten's charming Old Town and marvel at the unique blend of historic and contemporary architecture. Located in Lower Austria, this city offers a perfect mix of old and new.
In Sankt Pölten's Old Town, you can find beautiful Baroque buildings such as the Town Hall and the Cathedral of St. Pölten, both dating back to the 18th century. The city center, on the other hand, features modern architectural landmarks such as the Festspielhaus, a multi-purpose cultural center, and the Landhausviertel, a modern residential area.
Sankt Pölten also has several museums worth visiting, including the Lower Austrian State Museum and the Museum of Modern Art. So, if you're looking for a unique Austrian experience, Sankt Pölten should definitely be on your list.
Conclusion
Congratulations! You've just explored the 12 best cities in Austria and learned about their unique attractions.
From Vienna's iconic architecture and museums to Salzburg's musical history and stunning landscapes, Austria has something for everyone.
Graz's charming old town and Innsbruck's world-class skiing are also not to be missed, and the smaller cities like Klagenfurt and Eisenstadt offer their own unique charm.
Whether you're a history buff, art lover, or outdoor enthusiast, Austria's cities have something to offer.
So pack your bags and get ready to explore this beautiful country, full of rich culture, stunning scenery, and unforgettable experiences.
Austria awaits you!