I don't know why but I always seem to associate Hungary with food. This might be because it sounds close to the word Hungry (no racism intended). Though it's true that Hungary is famous for its food, gastronomy isn't the only thing that makes it popular. In this article, let's look at the top attractions in Hungary that don't disappoint your time, money, and effort.
Hungary is a place of wonders. Tourist attractions have ranged from intricate buildings, labyrinths that were once the place of torture and gathering room for secret societies, panoramic hills, and nature parks. Specific attractions that I recommend you to visit are:
• St. Stephen's Basilica
• Memorial of Shoes on Danube Bank
• Szamos Chocolate Museum
• Fisherman's Bastion
• Buda Castle Gellert Hill
• Tihany
• Balaton Uplands National Park
• Istvan Cave
• Anna Cave
• Szeleta Cave
• Lake Velence
• Panoptikum
• Lake Balaton
• Hungarian Baths
St. Stephen's Basilica - Budapest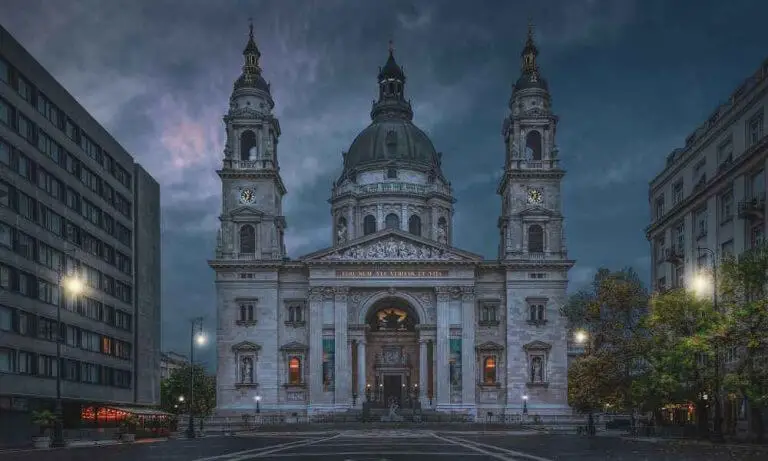 Let's start this imaginary tour in Hungary's largest city Budapest. For many, Budapest symbolizes what Hungary is all about – a state with numerous picture-perfect buildings featuring nouveau, gothic, and romantic architectural designs for commemorating the nobles, religious figures, other icons, and historical events.

Go to St. Stephen's Basilica if you wish to see Hungary's most iconic buildings. The St. Stephen Basilica contains the hand of Hungary's first king, Stephen I, who converted the Magyar's, Hungary's original settlers, into Christianity. St.Stephen's hand has existed for millennia, and it's not surprising that many seem to believe that it emanates a power of some sort.

Another feature of St.Stephen's Basilica is its dome. It provides a 360-degree view of the entire city and allows you to see the locations of other attractions such as the Danube River, Liberty Square, Elizabeth Square, Vorosmarty Square, and the Hungarian Parliament Building.

Before we proceed, you might find it enthralling to know that St. Stephen's Basilica isn't constructed according to the structure of a basilica. It is more of a gothic-style church with a cross-shaped layout on the interior. People refer to it as a basilica and ask the local Hungarian historians only to know the answer.
The Memorial of Shoes On Danube Riverbank - Budapest
Take a walk on the Danube river's east bank, starting from the point in front of Schezenyi Square going to the Hungarian Parliament. You won't miss the Memorial of Shoes in the Danube River Bank – a part of Danube lined with shoes that commemorate Hungary's dark past.

Can Today create this memorial that featured a number of shoes on the bank of Danube on April 16, 2005. The story behind this memorial is very sad. The shoes that you see on it serves as a representation of the 10,000 or 15,ooo thousand jews that the Fascist Hungarian Militia killed while standing on the Danube's bank where the memorial is located.

Most tourists make happy faces while taking selfies in this memorial. Nevertheless, for those who know the real story, a common courtesy before enjoying the memorial is erecting a candle or placing a bouquet of flowers near the shoes and reciting a silent prayer afterward.
Szamos Chocolate Museum - Budapest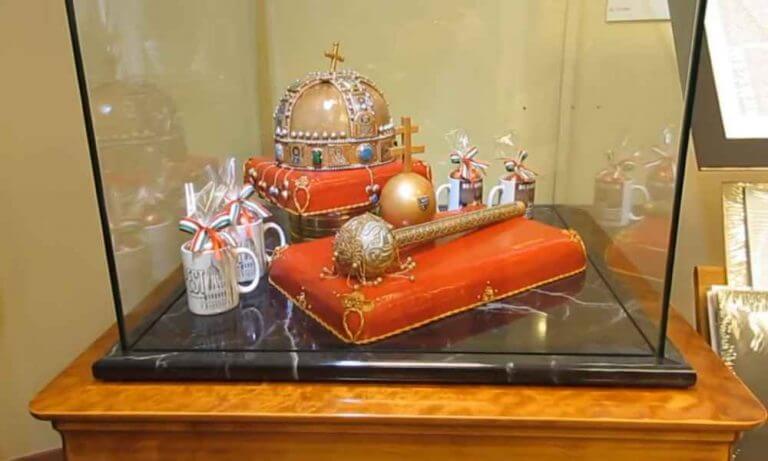 Near to the Hungarian Parliament and the Memorial of Shoes on Danube Riverbank is the Szamos Chocolate Museum. If you're a chocolate fanatic, the name Szamos isn't new since it's a well-known company that's known for its chocolates and marzipan. According to regulars, Szamos has been in business for at least 90 years old.

Szamos has a lot of branches. However, the Chocolate Museum in Budapest is one of the best. It provides workshops and sweet treats to guests. Nevertheless, the exhibits are the reason why tourists never think twice to visit.

To show its age-old expertise in making marzipan, Szamos made a replica of the Hungarian Parliament Building. This is made out of 100% marzipan and measures 160 centimeters. The replica greatly features the exact salient features of the parliament building, such as the dome and the beautiful facade.

Aside from the miniature Hungarian Parliament Building, Szamos also have a vintage collection of chocolate-making tools, dishes, cups, and other porcelain. Szamos acquired these during its 90-year-old operation in the food industry. Prepare your notes because some of the pieces don't exist anywhere else in the world.
Fisherman's Bastion - Budapest
The Fisherman's Bastion is a fortification that's connected to the Buda Castle. It stood in Budapest since 1800s. However, careful studies show that the present structure was standing on older foundations that date back to the 1700s. The name Fisherman Bastion is due to an unconfirmed claim that a fisherman group once took control and defended this place.

All tourists agree that the Fisherman's Bastion provides a most wonderful view of the Danube river, especially with its arched terraces that span far and wide. The terraces are ideal for romantic walks and wedding proposals due to their aesthetic character. Add the Danube River and Budapest scenes, and the vibe of the place becomes something that transcends romantic.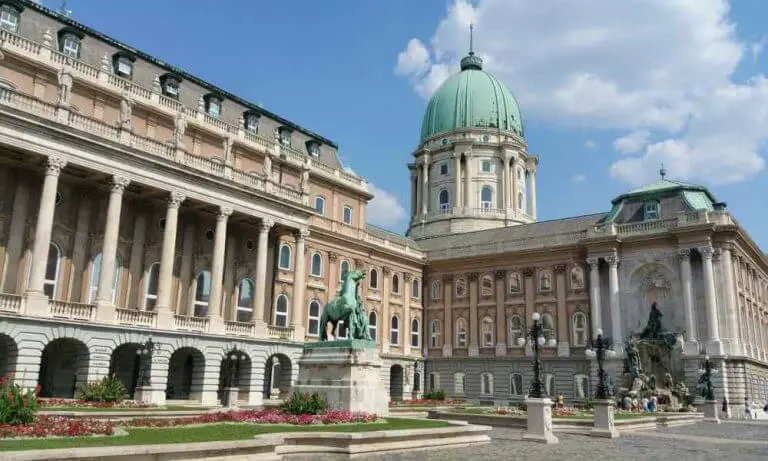 Of course, we can't proceed to Hungarian attractions outside Budapest without talking about the Buda Castle first, which proudly faces the Danube River. Architects treat this castle as one of the richest buildings in terms of architectural elements since it features Rennasaince, Ottoman, and Hapsburg architectural styles.

The Buda Castle houses the institutions that play a pivotal role in Hungary's cultural and social life. Visiting Buda Castle also grants access to the National Schezenyi Library, Hungarian National Gallery, and Budapest History Museum.

The National Schezenyi library serves as a major resource for international researchers looking for Hungarian texts because it has 2.5 million books and 385,000 volumes of newspapers and magazines.

The Hungarian National Gallery contains numerous impressionist and classical art pieces, wherein some of the best ones are the Light Grey Wall, Saint Cecilia, and The Buffet.

The Budapest History Museum is one of the oldest museums in Europe and contains 200,000 artifacts.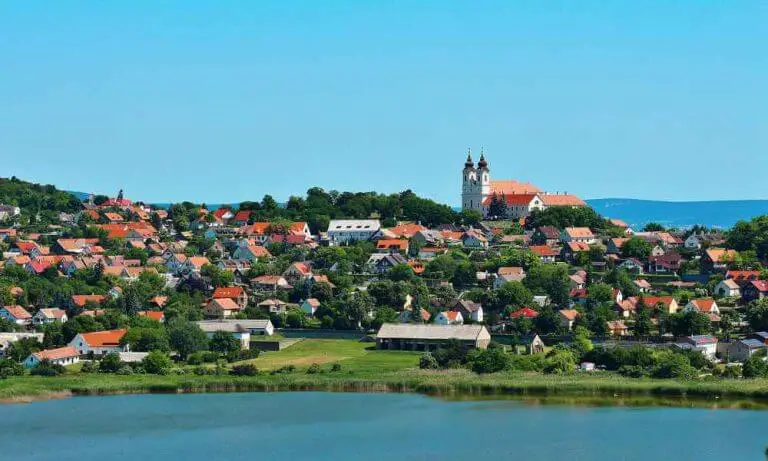 Tihany is a resort town with a total area of only eight kilometers that sits on a peninsula on Lake Balaton's northern side. Nevertheless, it's one of Hungary's best locations if you wish to spend a great holiday vacation. It offers great swimming opportunities, exploration, and sightseeing.

One of the most romantic places in Tihany is the Echo Hill. As the name implies, shout while being on top of this hill, and you'll hear your voice loud and clear at least seven times. According to locals, Tihany is where most youngsters go to chill out and give themselves a break when life gets hard.

If you don't like Echo hill, try the Lavender Garden. Without prejudice to its name and true to its promise, this 100-hectare garden features an endless view of lavender flowers. It's best to come here during the months of May or June. Having picnics doesn't grow old in Lavender Garden.
Balaton Uplands National Park - Lake Balaton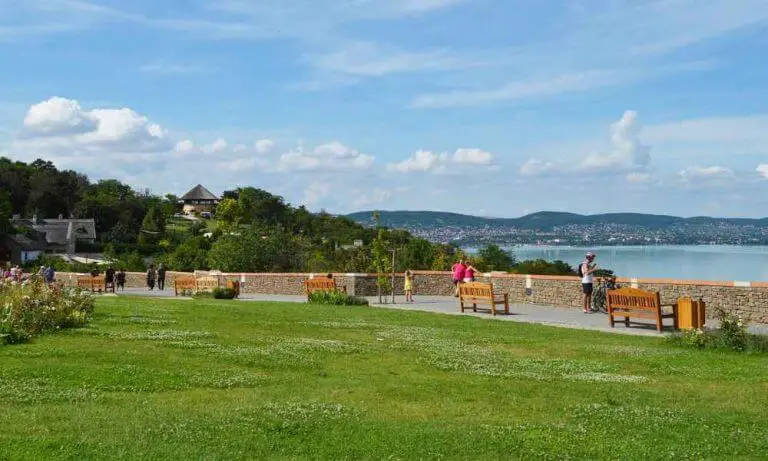 Tihany is actually a part of Balaton Uplands National Park, the most expansive conservation area in Hungary. It spans for 57,000 hectares. Balaton Uplands National Park exists to preserve Hungary's natural resources amidst its growing industrialization.

The buttes in Balaton Uplands National Park serve as hotspots for a trek. These provide an expansive view of the surrounding sights that comprise of grasslands, marshes, reedbeds, and lake waters. Nevertheless, the buttes themselves are attractive and feature hot spring cones and cave sinkholes.

Another trait that makes Balaton Uplands National Park special is the number of rare flowers that grow within its vicinity. You can see Protected flowers are the Cheilanthes Amaranthe, Primula farinosa, Ophrys specodes, and Gladiolus palustris.

All in all, the combination of a dynamic landscape and lush flora and fauna make Balaton Uplands National Park a great location for communing with mother nature in Hungary. Trekking here isn't as tiring in Bukk mountains since the trails are very easy to follow.
Istvan Cave - Bukk Mountains
Hungary's Bukk Mountains are highly popular for their caves. The first that you should visit is the Istvan Cave. This cave has long existed since the Triassic period, and experts estimate that it spans for 710 meters. Nevertheless, don't get your hopes up because no fossils are inside.

The dripstones inside Istvan caves are simply astounding. Dripstones that impress tourists the most are Mammoth's Mouth, Fairy Land, Column Hall, and Concert Hall. The dripstones have different sizes, some only a few meters wide, while others are large as full-grown adults.

Istvan cave isn't a simple tourist attraction. It once served as a shelter in the past for locals living nearby. In World War II, the Istvan Cave became a hardy shelter that protected Hungarians against air raids. With that being said, every corner of this cave has an underlying backstory, so it's best to have a local tour guide as a company.
Anna Cave - Bukk Mountains
Unlike the Istvan Cave, the Anna Cave invites tourists with the fossils of extinct plants on its cave walls. You can still see numerous stalactites and stalagmites inside. However, these aren't the highlight. Guided tours are available for you to know what each fossil is.

Because Anna Cave's environment is moist, the personnel might require you to wear comfortable and protective clothing. Before visiting Anna Cave, get trekking shoes or boots ready and long-sleeved clothing. Tread carefully to avoid slipping. Some sharp debris is on the trail, so falling down might lead to problematic injuries.
Szeleta Cave - Bukk Mountains
The Szeleta Cave makes cave exploration in Bukk Mountains even more exciting. This cave was once an archeological site where experts found ice age tools such as spearheads and arrows. This cave consists of numerous difficult trails that will test your cave trekking skills to work.
After spending time in Szeleta Cave, the narrow trails of Bukk Mountains next, there are many locations for you to see and experience. Szeleta is the nearest to the rugged part of the Bukk Mountains, and as a result, it provides the quickest access to challenging walking trails.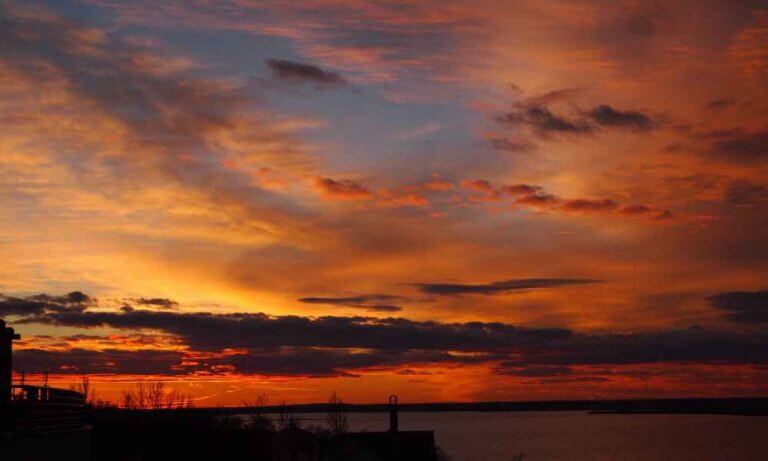 Hungary isn't that impressive if you're looking for good seaside beaches. Nevertheless, if you're not very picky about where to swim, there's still a location where you can enjoy time sunbathing, fishing, or riding a watercraft. Lake Velence is ready to take you on, and it compensates for the absence of good seaside beaches in Hungary.

Lake Velence is the third largest lake in Hungary and one of the most popular locations for holidays. It attracts locals because it has thin strips of beaches that fool you into thinking that you're spending time at sea. The Velence Korzo is a very popular spot every summer due to the amount of sunlight that it gets, not to mention the nearby cafes and restaurants that offer Hungarian classics like the goulash, langos, and halazle.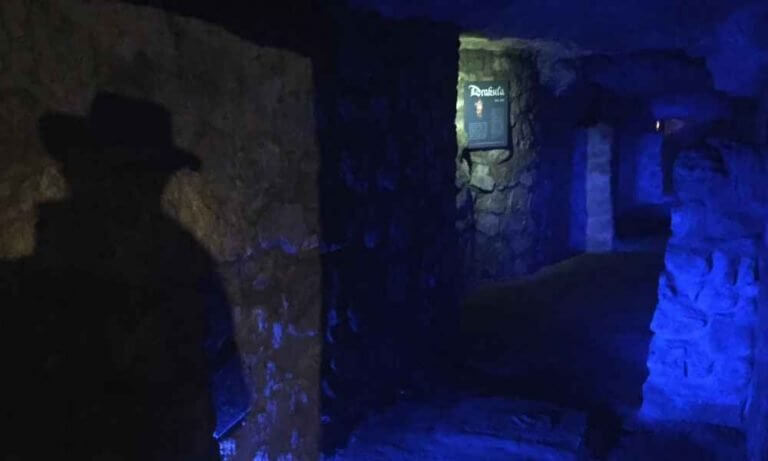 Let's go back to Budapest and take a look at the Panoptikum or simply the Labyrinth. Hungarians love tales of vampires, and there's a good reason for this. The Panoptikum is the alleged place where Vlad the Impaler was held captive and tortured for 14 years.

Today, the Panoptikum is as spooky as it can get. You can hear each of your step as you explore the labyrinth tunnels. It seems that the place swallows noises that come from the outside. The administrators deliberately left the place dark and made the signs obscure to confuse as you follow the tunnels.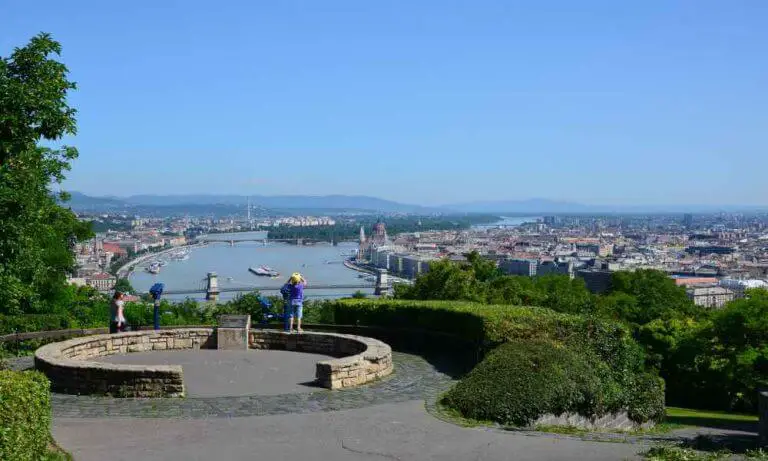 The Gellert Hill is a 140-meter high rock formation that overlooks the Danube and Budapest. It's famous due to the panoramic and scenic views that it offers to tourists. This location bears the name of a bishop who helped Hungary's first king convert the populace into Christianity.

On the face of Gellert, hills are numerous trails that offer exclusive views to specific monuments in Budapest. Nevertheless, its proximity to the Danube makes it a treasure. Gellert hill serves as scenic fishing, kayaking, and canoeing spot for tourists.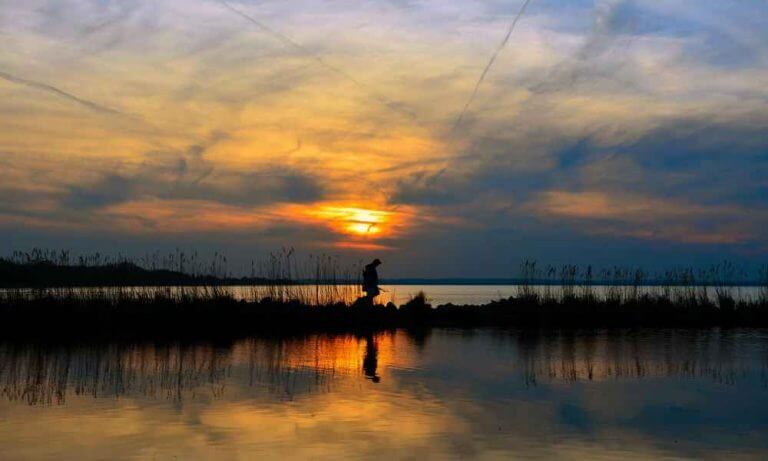 Hungary is also proud that it has Lake Balaton, which tourists can enjoy. Lake Balaton is the largest lake in Central Europe, and existing on its banks are caves, resort towns, fortresses, abbeys, and other tourist attractions. The most popular locations that you can find in Lake Balaton are Siofok, Keszthely, and Zamardi – resort towns that allow for fishing and boating excursions.

To enjoy Lake Balaton completely, consider renting a boat and explore all of its surfaces. Doing so will help you see all the major landmarks on its banks. The vineyards of its northern region are very picturesque. Also, take a stop at the small villages on its banks since most have gems that you will be amazed to see.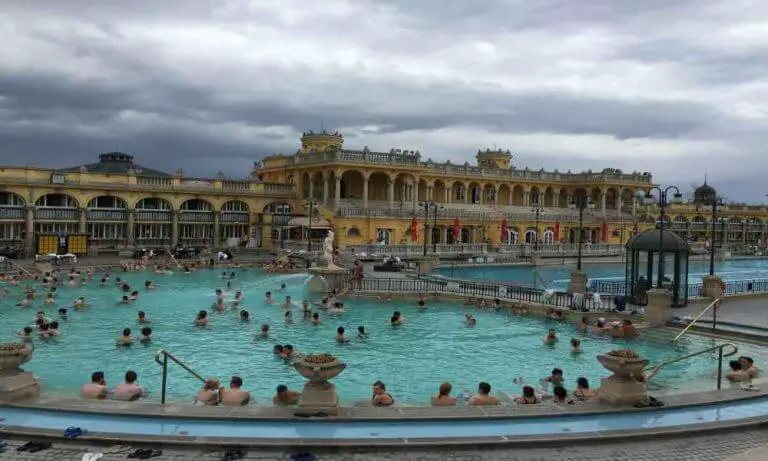 Hungary doesn't disappoint if you're fond of bathing. The Keraly Thermal Bath, Lukacs Baths, Miscolctapolka Cave Bath, and Rudas Baths are some of the best ones. These provide traditional to modern bathing experiences with their intricately designed environments. When you're in Hungary, a golden rule is to never end your day without bathing that's near the accommodation you booked.