Many go to the tropics to experience the best beaches. It's because tropical countries have the best sun quality for a good tan and luxurious beach resorts for good relaxation at the white sand beach. However, beaches in the tropics have a downside – their very own beauty. Due to their attractiveness, people swarm like ants, which could be bad for those looking for a peaceful crowd-free vacation.

So why not try the beaches and the coastal tourist destination in Europe? Europe tourism does well in controlling the bustle of the crowd. Examples of destinations in Europe that are incredibly popular yet not so chaotic are Jurassic Coast, French Riviera, and Trolltunga.

In part 3 of our comprehensive Europe travel guide, I'll let you in on some of the things that make the places I've mentioned special. Aside from the three, there are also others, so stick with me.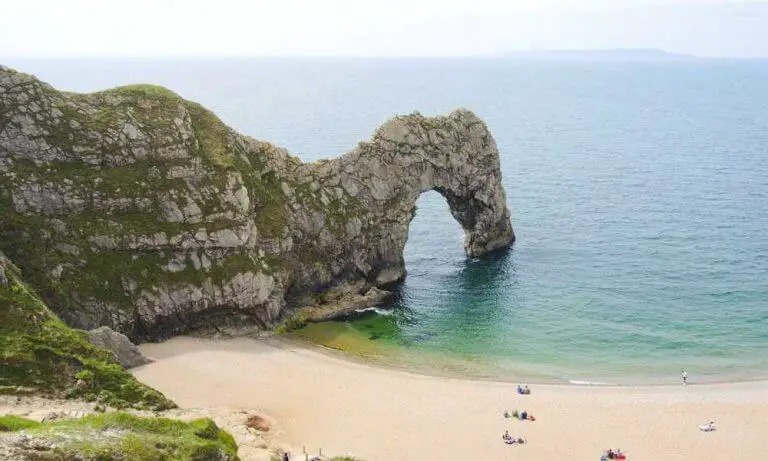 The Jurassic coast is a location that the United Kingdom strictly preserves. Why they have to do so? It's because this place is the UK's only world heritage site. Furthermore, the Jurassic coast plays great importance in understanding the life forms when the earth was younger.

Stretching for 155 kilometers, beginning at Exmouth and then ending at Swanage, the Jurassic coast is famous for its dynamic landforms and fossils. In here, you'll get to traverse gigantic boulders, rock cliffs, and brown coarse sands. There are also rock hills that provide a majestic view of the English channel's dark blue waters.

Areas of the Jurassic coast, which contain fertile ground, also support the growth of wildflowers. These provide the landscape with yellow, pink, violet, and red hues during the summer. Examples of wildflowers are bird's foot trefoil, carline thistle, and horseshoe.

Nevertheless, it's not the flowers or the landscape that made the Jurassic coast a world heritage site in 2001. Many revere this location because it's a fossil forest. Fossils that you can see are ancient marine organisms that date back to the cretaceous period. Set your eyes on the rocks, and you'll find ammonite fossils, brachiopod fossils, and belemnite fossils.

Jurassic coast allow for a dynamic range of activities. It has a museum where the most beautiful fossils are stored. There's also a snacking and beach area for swimming. You can also rent a bike and follow the National Cycle Network, which connects the nearby towns and villages. Finally, prepare a wine because a cruise service is waiting.
Mont Saint Michael, French Riviera,& Monaco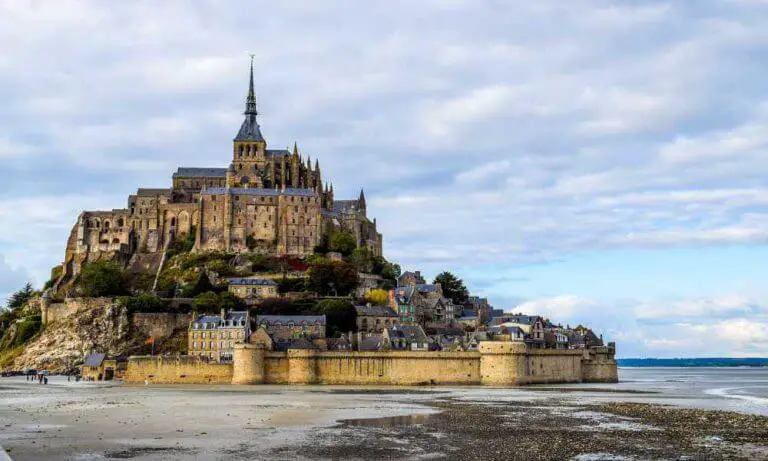 My first impression of Mont Saint Michel was a mysterious remote island that only a chosen few can enter. The low tide decides entrance and exit on this island. In low tide, Mont Saint Michel can be accessed by walking. But upon the high tide, think of booking a hotel or inn in a nearby town because you'll have to wait for it to subside.

Proudly perching at the centermost and the Mont Saint Michel's highest point is the Gothic-style Benedictine Abbey. People decided to build an abbey in Mont Saint Michel because it served as a major pilgrimage center in Europe. This was after Bishop Avranches saw a vision of St. Michael visiting the island.

Right now, several houses and other establishments are around the abbey. Visiting the abbey is the most important task to do as it provides a wonderful view of the surrounding sands during the low tide and the pristine waters during the high tide.

Many say that Mont Saint Michel is similar to some of J.K Rowlings Harry Potter's settings, such as Hogwarts and Hogsmeade.
If you're looking for a place with more bustle, then try the French Riviera instead of Hogsmeade. If you're in France and looking for the best beaches, this is where you should go. It has numerous hotel resorts and beach resorts that have fine white sand and great food.

And speaking of a specific location in French Riviera, then you should try Monaco. Monaco is a city-state just like the Vatican. Therefore, what it has can be ultimately different from other tourist locations directly controlled by France.

Monaco is the French Riviera's little Vegas. You can try cruising or swimming at the glamorous beach but going out at night is another thing. Within Monaco are numerous lavish casinos, pubs, bars, and restaurants such as the Casino de Monte Carlo, Hotel de Paris Monte Carlo, La Rascasse Pub, Saphir 24, and Le Perles de Monte Carlo.
Lysebotn, Pulpit Rock, and Trolltunga
So, where do you go for seeing experiencing nature's magic? I recommend booking a flight to Norway. In Norway are Lysebotn, Pulpit Rock, and Trolltunga. These are the locations that will raise you toward the sky – literally.
Lysebotn is a village 2 hours away from Norway's capital Oslo. It offers a grand escape from civilization by trapping your eyesight on a picturesque rocky landscape that nature embedded with yellow, dark green, gray, and white colors. Lysebotn also faces a channel with towering rock cliffs and hills on the sides and looks very tranquil.
But Lysebotn itself isn't the main attraction. Tourists come to visit the Lysefjorden. Lysefjorden is a 42-kilometer long ford that allows for a scenic hiking experience. While walking, you'll see a wide blue strait which ferries traverse to transfer the residents of Lysebotn to other places.
If you're aiming to go higher, then head to Pulpit rock. This is a rock cliff that's twice taller than the Eiffel tower. Due to its wonderful elevation, many come to train their breathing for mountaineering and other recreational activities that expose people to thin air.
For testing your nerves more, go to Vestra county's Trolltunga. Trolltunga is a rock formation that's 1,100 meters above sea level. In plain English, Trolltunga translates to troll tongue. This is due to its protruding platform that gradually narrows from the base. Only the base is attached to a rock, and the rest of the platform is suspended mid-air. As a result, standing on it can be quite unnerving, especially during windy conditions.