If you think that life is losing its color, never retreat to the darkness of your private space. That comfort zone isn't what it is. No one managed depression by being alone. Chase it away with a journey that will open your eyes to the largeness of the world.
So have you gone to Iceland yet? How about Greece? These places provide the best escapes. In Iceland are the rarefied waterfalls, lagoons, and glaciers. And then there's Greece for seeing the richness of human culture and history.
What I have made is a rundown of Iceland's and Greece's best! The locations are where you'll appreciate the beauty of the world and life itself.
Many think that Iceland is a cold lonely place. I'll be damned if this is true. Iceland can be very cold, especially in the winter. However, there's a certain warmth that resides within the very depths of its travel destinations.
Blue Lagoon - Bathing Is All About Beauty Goals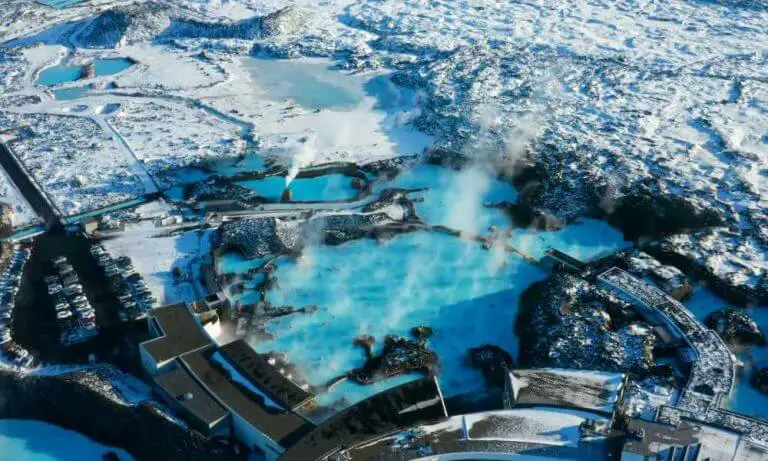 I'll begin with the Blue Lagoon to start our discussion of the best destinations in Iceland. The Blue Lagoon is Iceland's largest swimming pool complex. It has a total area of 8.7 hectares. Comprising its geography is a restaurant, private changing rooms, guest rooms, and an expansive open-pool.
The latest available data states that Blue Lagoon has 900,000 to 1,000,000 visitors. However, these are only in 2015 and 2017. The number of visitors might be higher in the proceeding years.
As the name implies, the Blue Lagoon has radiant bluish water with an average temperature of 37 degrees Celsius or 40 degrees Celsius. What provides this color is the abundant silica that resides in its water supply.
Blue Lagoon's water comes from the depths of the earth – 2,000 meters deep. Experts call it geothermal seawater. A nearby plant extracts the water, regulates it, and supplies it to Blue Lagoon.
The high silica content of Blue Lagoon's water makes it very popular. People bath for treating psoriasis and other skincare purposes.
Reynisfijara - A Black Beach Toppling The Beaches of The Tropics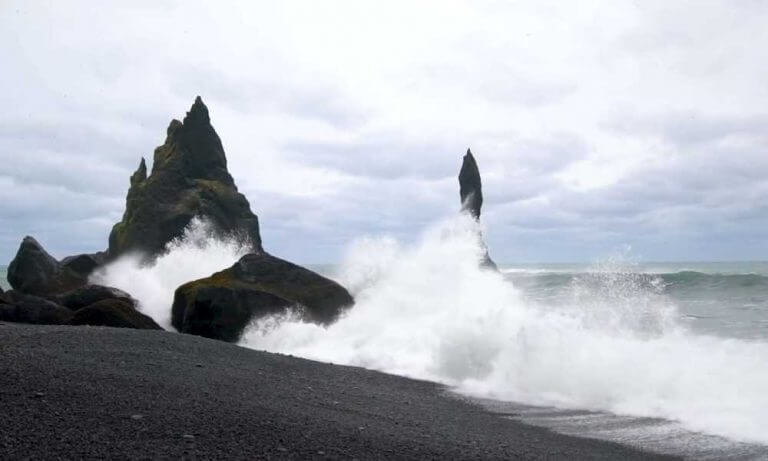 JökulsárlónHave you ever wondered if there's a black sand beach? You bet there is, but most aren't as attractive as their opposite counterparts. Even so, one particular black beach in Ice might amaze you- Reynisfijara.
What Reynisfijara has is a black coastline where towering stone mountains look over. It's a popular location among tourists because it's always accessible for those going to Jökulsárlón glacier lagoons.
Reynisfijaras is simply a marvel to look at. It has a dark consistent shade that's almost similar to a well-built asphalt road. According to experts, the black sand is made up of finely crushed igneous rocks.
Aside from the black sand, there's also the Reynisfijara columns. These are rectangular stone formations etched on the face of one of the stone cliffs. The columns look highly similar to a village or town consisting of low=profile rectangular houses from the ocean.
And then there's also the powerful waves. Reynifijara's waves are like a theatrical show. As they travel nearer to the beach, their white crests look very dramatic. The climax is the crests' attractive appearance upon kissing the black shores.
By the way, tourists aren't allowed to stand where the beach and waves meet. The waves are strong enough to pull people into the ocean upon receding.
Skogafoss - A Picturesque Falls All Year Round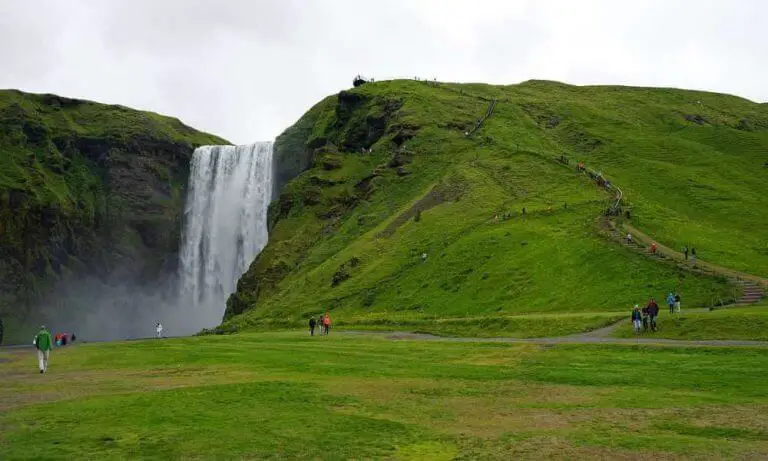 Iceland has numerous waterfalls, and one of the most spectacular is the Skogafoss.
Skogafoss is a 60-meter waterfall that consolidates into a river. It is a part of the Skoga river that supplies water to the villagers of the serene village of Skogar.
Together with Skogafoss, in the Skoga river, are shorter waterfalls. You can see all of these via the hiking tour that spans up to 25 kilometers.
Be sure to bring a jacket because Skogafoss is pretty chilly. Its warmest temperature during summer is 11-12 degrees Celsius. During winter, 4 degrees Celsius or lower.
The Skogafoss waterfall looks very vibrant in summer due to the green and violet backdrop that the surrounding lupines provide.
A brown shade invades the landscape of Skogafoss at fall. This results in a pre-historic look. And in winter, everything becomes white. Remember the scene in Narnia where the main characters had to cross large beautiful falls? Skogafoss looks exactly like that with the surrounding snow.
Due to its majestic look, Skogafoss is always the subject of picture taking trips in Iceland.
Stokksnes - A Peninsula Like No Other
You should try visiting the Stokksnes Peninsula too. This is a location that contains various attractive landforms. It has a nearby black sand beach, a wide grassland for camping, and the snow-capped Verstrahorn, which looks dazzlingly proud.
People at Stokksnes to explore. Its area is wide and allows for various shooting angles without obstructions to the subject of the picture.
After exploring, people then head straight to the Verstrahorn campground to spend the night.
Greece - A Tourist Destination With Timeless Beauty
Greece is one of the cradles of civilization. The first formal settlers lived here in the 8th century. And as a result, it has a rich cultural heritage. The wondrous tales and worship of Zeus, Poseidon, Hades, and other heretic gods started here.
At present, Greece allures people as much as it allured the Ancient Roman Empire. These are some of its most beautiful spots.
Zakynthos - A Shipwreck Is A Tourist Attraction Too!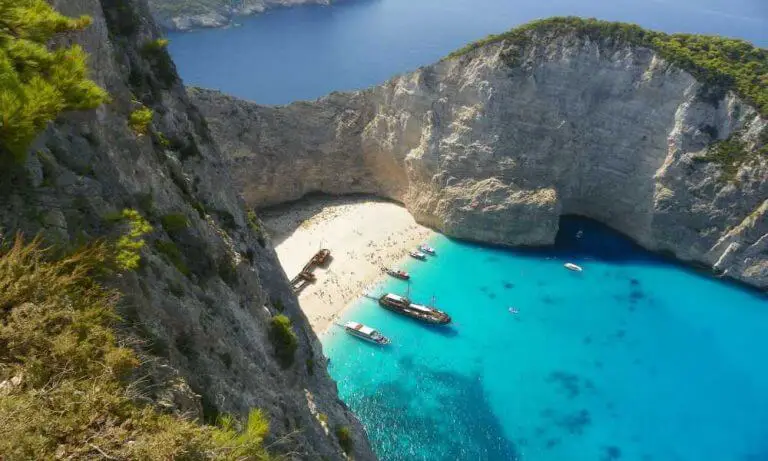 Zakynthos is one of the nearby islands near the Greece mainland. A natural scenic landscape characterizes it from other Greek Islands.
Scuba diving is very popular here. The 28 beaches of Zakynthos offer scuba diving opportunities for beginners and seasoned swimmers alike. Open-air cinemas are also around. These are usually found near parks and hotels. The norm is to watch movies while munching fries, burgers, and other hearty snacks.
Parties are another reason why people come too. Zakynthos. Most night hubs are in Laganas. It has 50 clubs that provide an iconic rave environment. If low-key partying what you want to experience, there are also pubs, karaoke bars, live band performances for you to enjoy.
The best tourist attraction in Zakynthos is Navagio beach. This is the resting ground of the MV Panyoitis. Dubbed as the most famous shipwreck site in the world, Navagio features a cove with a very secluded setting. Lots of fishes visit, and that's why scuba divers don't miss this location.
Milos - An Island That's Dangerously Beautiful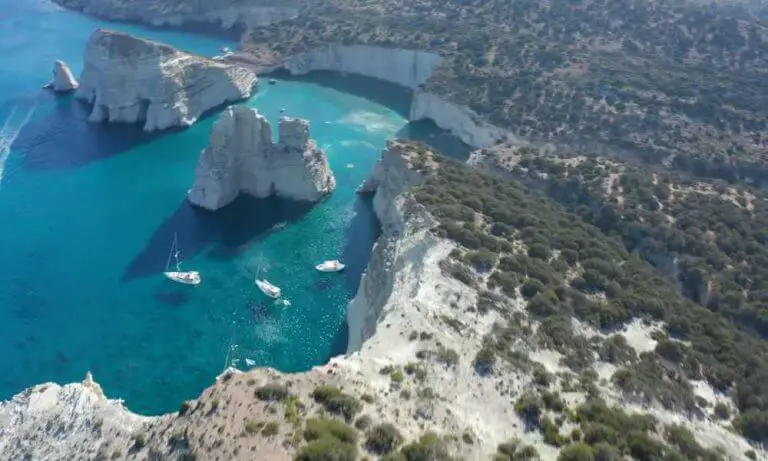 Another beautiful Greek Island is Milos. This island is filled with stone formations such as arches, domes, and cliffs that face a tranquil sea.
Many think that the beaches in Milos make the communities wealthy. But this isn't the case. Milos is actually very rich in mineral resources such as bentonite, perlite, pozzolana, and kaolin. You'll what these look like at the Milos Mining Museum that provides educational programs to visitors.
Out of all the tourist locations in Milos, the town of Plaka is the most exceptional for me. I love the cobblestone pavements, the backwater local restaurants, and the lively Graecan music. The white houses look extremely majestic during the afternoon. It's better to look at them from a hill or any other high rise location.
But aside from the view, Milos has a hidden secret that's quite cunning yet amazing. Milos is actually a dormant volcanic island. Lava flows, which happened long, long ago, formed its landscape.
With that being said, Milos is like a pandora's box that's waiting to be opened. I can only imagine the catastrophe if it erupts without warning (I'm really hoping that this won't happen, ever!).
But there's nothing to worry about. The last eruption of Milos happened 2,000 years ago. Milos is still lying dormant at present and is happy looking after the people who live on it.
Meteora - Making Monastic Living Very Monastic
The Meteora is a tourist destination that features numerous complex and towering rock landforms. Each measure about 1,000 feet above the ground and provides an invigorating view of the humble town of Kabalaka.
Tourists visit the Meteora to see the monasteries at the top of its six tallest landforms. Monasteries that you can visit here are the St. Nicholas Anapausas, Rousanau, St. Stephen, Varlaam, Great Meteoron, and Holy Trinity. These aren't abandoned. Visit, and you'll find nuns and monks living in them.
In connection, there are other 18 monasteries in Meteora that we're abandoned and destroyed.
Meteora is a site for pilgrimage, even without the monasteries. Monks have already dwelled on it since the 12th century or earlier. There are caves, and the monks used them as shelter.
Monks and nuns in the monasteries of Meteora live a very monastic life. Some of them haven't gone down to meet civilization for several years. They also follow a strict no-property rule. With this in force, I think that nuns and monks don't even know about wifi connection or smartphones ( what a waste of good reception).
Mount Olympus - The Abode of The Gods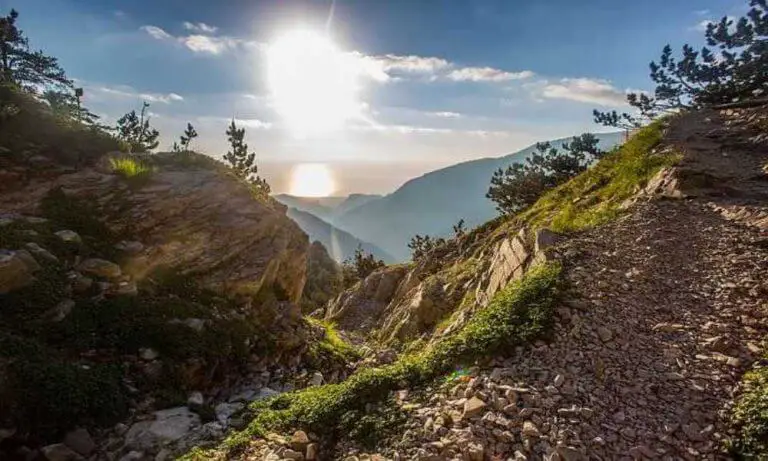 There's a slight crackling feel in the air. Everything seems to be on its toes as if waiting for something to move. Even the slightest breathe touches the nerves. Such a dominating sensation isn't something that you perceive on a day to day basis. Is the god, Zeus, nearby? Nah, it's just Mount Olympus.
Mount Olympus is the tallest mountain range in Greece and might even be the most popular. It has been part of Greek culture from the time of Homer until the present. This majestic mountain 2 918 meters above sea level.
Spanning for 80 kilometers, Mount Olympus acts as a natural border for Greece and Macedonia.
Within Mount Olympus is the Mount Olympus National Park. When combined, hiking trails in Mount Olympus reaches up to 200 kilometers. Follow these, and you'll discover caves, vibrant grasslands, and shady woodlands.
There's also the Enipeas Waterfalls. This is a waterfall that lush trees surround. Enipeas looks very pristine with its mild current and bluish waters. Around it is small rock formations that serve as great picture-taking spots.
Here's a quick trivia. Olympus is actually a newer name for Mount Olympus. In the bygone days, people referred to it as Mount Belus. Therefore, you can also call the Olympian gods Belusian gods.
Athens - The Timeless City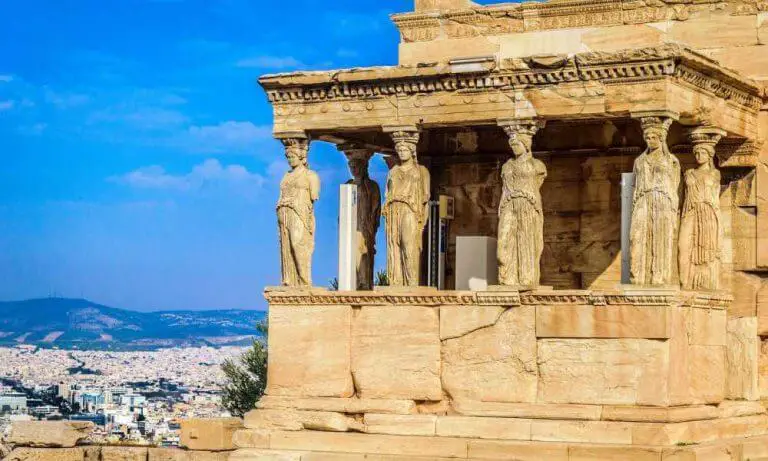 Our final destination is Athens, a city that withstood the test of time, just like Rome. This city is at least 3,400 years old. And It's the abode of the greatest minds in human history such as Socrates (Father of Modern Philosophy), Plato ( Father of Political Science), Aristotle, and Thales, Athens is a bustling city as it ever was and ever will be. Archeological sites like the Parthenon and Acropolis continue to attract a steady number of tourists.
There's also the Acropolis museum. In Acropolis Museum are ancient Greek sculptures, armors, and weapons. The sculpture of Athena is breathtaking. The same also goes for the friezes from the Parthenon.
Don't neglect Athenian restaurants. Though most serve international dishes to go with the trend. not fearing exploration allows you to discover places that provide classic Athenian dining. An example is Hill Athens restaurant.
The Hill Athens is a restaurant that provides a majestic view of the Acropolis. To go with the view, on its walls are graphics that follow ancient Athenian art. The food here consists of simple ingredients but are nevertheless the best in the city.