all of us know the northern lights and been seeing beautiful pictures of them, but when is the best time to see them in Finland?
The best time to see the northern light in Finland it's between October and March. in this guide, I will show you everything you need to know about the northern lights and Finland.
With the bus playing some country music that I couldn't understand while I was looking at the window, my eyes stared at the wonderful groups of pine trees on the side of the road. Winter is coming near, so there are streaks of white that goes with the browning of the trees' leaves.
Being on vacation for a few months, I wondered how this place could fuse the eminence of spring, summer, fall, and winter just like Vivaldi's Four Seasons. Anyhow, seeing the perfect balance of sceneries of each season in full glory is never impossible. For, after all, I was in Finland.
Bucolic scenes that warm the heart, a classy night at cities, a box of hard-to-resist Karl Fazer milk chocolates, and festivals that liven the spirit up – you'll find all of these in Finnish cities, towns, and villages. And if you're wondering why a tour in Europe is worth it, you haven't visited Finland yet.
So ride the virtual bus with me. Let's engage on a trip that will take our imagination to Finland's wonders.
Finland's first settlers arrived in 9,000 B.C. People we're already living on it since the stone age and the bronze age. That being said, Finland is one of Europe's earliest inhabited regions. Examples of the first cultures that thrived well in Finland's cold environment are the Polja, Kiukainnen, and Corded Ware.

It was in 1917 when Finland got recognition as a sovereign entity. But from 1200-1800, Sweden treated Finland as one of its territories. After Sweden. It became a territory of Russia.

Though not a fascist state, Finland became allies with Adolf Hitler during World War II. Its capital city, Helsinki, once served as an important base for the German troops.

Such an alliance might have been due to the Soviet Union's advance on Finnish grounds. Though at a disadvantage, Finland managed to ward off the Soviet's attack – with mere untrained soldiers riding skis and bicycles (yeah, I know it sounds unbelievable).

Fast forward to the present, Finland is a peaceful member of the European Union with very healthy tourism. About 2.6% of Finland's GDP comes from the revenue of its tourist attractions. Year after year, about 6 million visitors arrive to see Helsinki, Lapland Northern Lights, Kemi Snow Castle, the Islands of Aland, Old Porvoo, and more,
Where To Go In Finland? Best Attractions You Shouldn't Ignore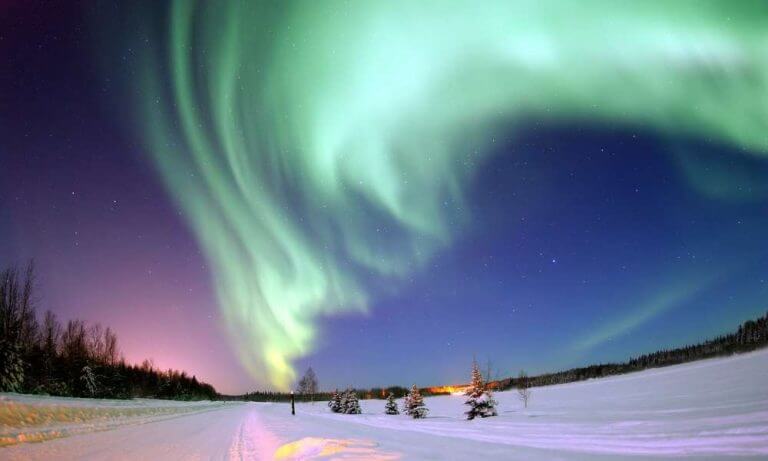 Want to see the flamboyant dancing of auroras that beats the fireworks of Sumidagawa? Plan a trip to Lapland. Lapland that's Sweden, Finland, and Norway shares. From Helsinki, Lapland is about 800 kilometers away and reachable via land travel by train or private car. Though quite tiring, land travel is what you have to do if you want to see Finland's hidden gems.
For quicker access, book a flight from your home-country to Rovaniemi city. Rovaniemi is Laplands capital, and it offers a direct route to the locations where you can see the Lapland Northern Lights clearly.
The auroras of Lapland's evening sky are visible from September up to the succeeding months leading to March. You'll see them from Rovaniemi. However, light pollution will make the experience poor. For the best view, head to these locations:
Harriniva, Aurora Dome – viewing of the northern lights under a dome-shaped transparent tent with the heat of the fireplace providing warmth
Levi Igloos- remote igloos near Finlands famous ski resort, Levi In Kittila. due to its far location in the north, the Lapland Northern Lights are very lively when viewed from where the Levi Igloos stand.
Teepee Wildnerness Camp – a great location for viewing the auroras during middle or late autumn while roasting mallows, sausages, and other succulent delicacies.
Phyatunturi Igloos – sits on top of Phyatunturi Mountain and provides a very clean and scenic viewing of the Lapland Northern Lights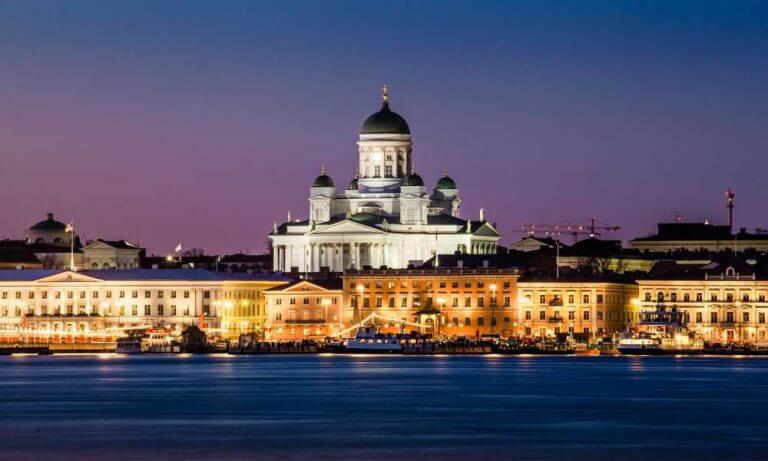 Helsinki isn't Finland's capital for nothing. It has numerous attractions that range from contemporary to classic European buildings, monuments, museums, art galleries, shopping centers, and more.
Try going to Helsinki Market Square. This location is ideal for discovering the Finnish culture. Finnish local delicacies like smoked salmon, roasted game meat, cow milk cheese, and pea soup with dessert pancake are waiting for you.
Want to get cheesy? Then don't worry. Cheese stores are around and allow you to taste Finland's proud cheese delicacies like the Leipajuusto, Reajuusto, Oltermaninni, and Turunmaa.
If you're visiting with kids, Linnanmaki is an idyllic location. Linnanmaki is an amusement park that has been in operation since the 1950s. Rides that the kids will enjoy here are Pikajuna, Taiga, Salama, Vuoristorata, Kirnu, and Tolireki. Note that these rides are very cheap, and your payment goes to a state fund that aims to nurture Finnish kids' welfare.
Other locations are:
Sibelius Monument – a dedicated location featuring abstract art featuring the violinist and composer Sibelius
Helsinki Cathedral – Finland's most majestic Lutheran cathedral has an exterior with a well-shaped dome, towering columns, arches, etc.
Souminlinma Park – an old fortress and nature park consisting of gravel or cobblestone trails that interconnect 6 islands with cannons, trenches, and well-kept tiny grass fields.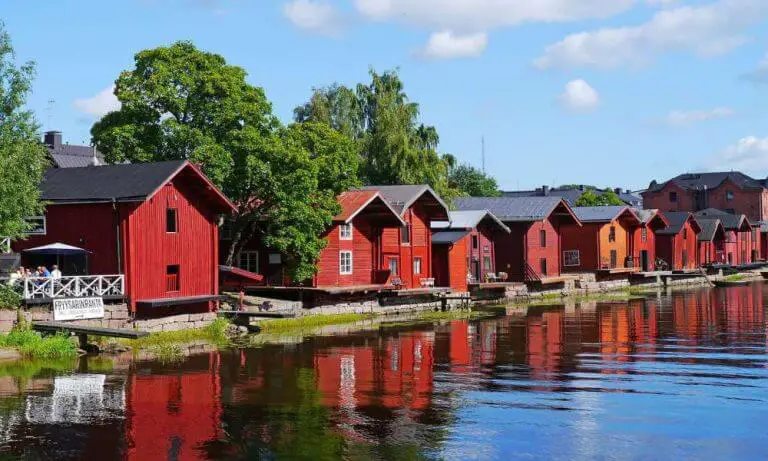 Not far from Helsinki, about 51.8 kilometers away, is the old town of Porvoo. Existing for 800 years, Porvoo contains houses that bear early Finnish architectural designs – red, yellow, or white coating of the wooden exterior; bucolic interiors lined with wooden chairs, basket lampshades, and hand-knit window sheets; and balconies facing the river or flowerbed.
Porvoo is very beautiful in the summer. In the morning, the sun's rays make the colors of the houses stand out. Furthermore, the rustling leaves of the plants bring nostalgia to mind and heart. Rent a bike to get the most of Porvoo. As you ride, you'll get to see locals doing their tasks while riding their slim boats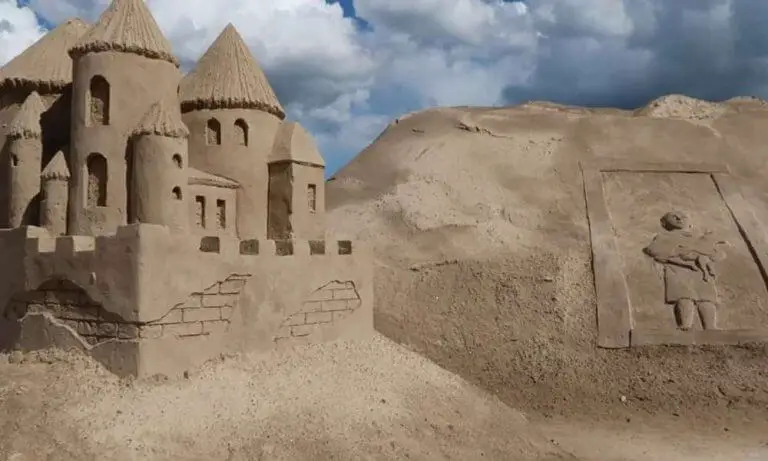 Looking for a location in Finland that's great in the summer and winter? Lappeenranta is where you should go. This location is a seaside town that Swedish royalty originally founded. In Lappeenranta are docks that make lovely locations for swimming or for viewing the waters of Lake Saimaa.
Finnish locals go to Lappeenranta to sunbathe naked during the summer. There are even public jams consisting of performances from jazz and country musicians.
In the winter, Lappeenranta becomes a winter wonderland. Snow blankets the shore that face the houses. Ice skating becomes a popular activity as winter intensifies and freezes the water near the docks.
Interesting Things About Finish Culture
Though very European in terms of lifestyle, Finnish culture is very diverse at present. Right now, aside from the Finns. People living in Finland consists of Muslim Immigrants, Russians, Roma, Somalis, Swedish, and Sami.
Towns and cities of Finland look very warm in the summer and winter due to the interior and exterior standard yellow lighting. But the behavior of people is quite the opposite. A sentence that defines Finnish culture greatly is " we don't give a damn." True to this, Finns rarely engage in conversations with strangers first. Furthermore, they won't bat an eye no matter how drunk you get on the streets.
Still, this doesn't mean that they're not agreeable. The locals of Finland are okay as long as you take time to get used to their stereotypes.
By the way, don't get late in grouped tours, especially if you're packed with Finland's locals. Finns respect time greatly, in the same way as the Japanese do.
Also, the concept of " girls can do only this; men can only do that" doesn't exist in Finnish people's minds. In fact, all types of jobs are suitable for men and women. Women driving trailers and other heavy equipment aren't a strange sight.
Finally, the Finns don't put a lot of emphasis on age requirements in terms of employment. While eating in restaurants, you might see the elderly serving as waiters or serving the counter now and then.
Flights to Finland may land you in these major airports:
Helsinki Airport
Oulu Airport
Rovaniemi Airport
Tampere Airport
Turku Airport
Vaasa Airport
You need a tourist visa to visit Finland for recreation and leisure purposes. The tourist visa will allow you to move within Finland without any restrictions for not more than 90 days. While being a tourist, all Finnish laws apply to you. Any offenses you commit against the state and people of Finland are punishable by Finnish penal law unless your country's embassy steps in.
The requirement for Tourist Visa in Finland isn't hard to comply with. The documents you need to furnish for application are an invitation letter from a relative or friend who lives in Finland, a bank statement, and passport copies.
Note that an invitation letter is optional. However, those who apply without an invitation letter have lesser chances of getting a tourist visa than those who have.
When Is The Best Time To Visit Finland?
Finland offers wonderful tourism opportunities all year round. Therefore, coming here anytime will do. When to visit really depends on what kind of activities you want to experience as a tourist. For example, the fall and early summer are the ideal time to visit if you want to see the northern lights.
If you're planning to try hunting on Finnish grounds, the summer months are when you should visit But note that just like any other place in the west, hunting requires a hunter's license. You may get this on designated issuing offices in Finland with the assistance of a Finnish hunter who invited you.
Finnish festivals happen spontaneously during the summer. Festivities in towns and cities usually start from May to September. Consider coming during these months if you're visiting to see the various annual celebrations in Finland.
Finland becomes wonderful in wintertime. As a winter wonderland, Finland boasts wonderful sights aside from the northern lights. Head to villages and take pictures of their snow-blanketed landscapes. If you don't like picture taking, then go to skiing resorts that offer tutorial classes to beginners.
How To Get Around Finland?
There are three options for moving from one Finland tourist attraction to the next – rental vehicles, public buses, and trains.
For renting a vehicle, your best option is AVIS, SIXT, Budget, Thrifty, and Globa Rent A Car. All of these companies offer 24/7 customer service. The rental cars that they offer are well maintained and cleaned every turn-over. The average cost of a car rental is $94/day.
By the way, I think that these companies also allow you to rent mobile homes or caravans.
For moving to towns and villages near cities, a public bus is an option. Finland buses don't go from one distant city to the next. Most follow short routes that transport people from a specific city to nearby areas. Buses don't travel far because Finland has a railway system catering to long trips.
The Finland railway system encompasses Finnish major cities, towns, and villages. The trains that you'll ride come from the VR group. Payment for tickets is through e-payment. Trains don't reach specific areas, and you might have to ride a bus to reach them.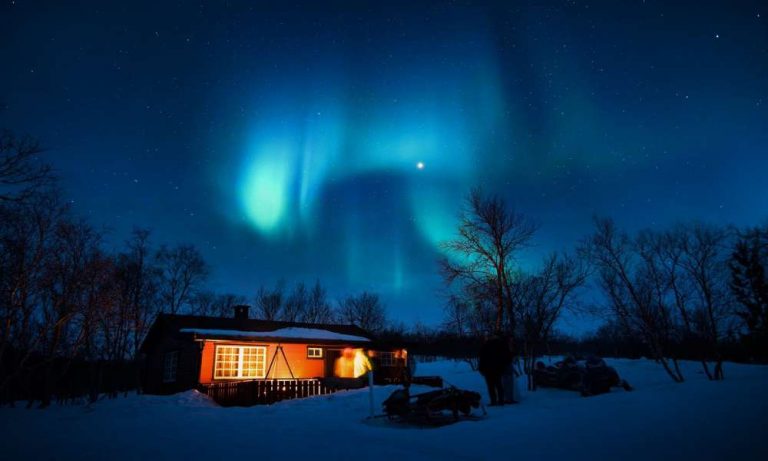 Finland has numerous hotels. However, I don't think that they provide a unique stay while you're in Finland. For the best experience, you should try staying in Igloo resorts, ski resorts, village inns, and camping parks.
The places that I mentioned above give the best stay. Compared to hotels, the environment of igloo resorts, ski resorts, village inns, and camping parks has Finland's natural beauty. During the morning, you'll get to wake up in greeneries having sun-kissed dew on their leaves. In the evening, the sky glimmer with the stars and the occasional northern lights.
You should also try camping in a log cabin. Log cabins are a popular business in Finland. You'll find most of these near ski resorts and lakes. Log cabins near lakes come with free add-ons like firewood, fishing pole, etc. On the other hand, log cabins near ski resorts provide direct access to terrific slopes.
A Quick Breakdown if Activities in Finland
Summer
Rent a car and explore Finland's countryside while heading to pristine lakes, lagoons, streams, and rivers.
Participate in Finland's annual festivals like the Midnight Sun Film Festival, Flow Festival, Kaustinen Folk Music Festival, Pori Jazz Festival, and Ilosaarirock Festival.
rent a bike and find the scenic spots of towns like Porvoo and Levi Village
spent a wonderful nightlife in the cities of Helsinki, Espoo, Vantaa, and Tampere
rent a boat and cruise the waterways beside Porvoo, Lappeenranta. and Savonlinna
Winter
chase the winter's cold with liquor at Helsinki's bucolic pubs and bars
ski at Salla, Phya, Levi, and Yllas
try ice skating in Tampere
view the northern lights of Lapland