Good rave music is all it takes to see life's bright side. Regardless of what you're preferred music is, rave music gives the best exhilarating vibe for parties. And for the best parties, nothing provides the best like Ibiza. So what are you waiting for? Jump to the beat!

Ibiza deserves the title of being the party capital of the world. It's where parties redefine again and again. Liquor showers, bubble sprays, the latest club music, the most lively lighting, and other club elements that you can think of; Ibiza doesn't miss on these.
Around 40 nightclubs operate in Ibiza. However, it's safe to assume that their numbers have grown even more since newer party places open annually. And aside from these, the superclubs and music bars join the competition. The question is, with the numerous place that Ibiza has for partying, where do you go?

Pacha has been operating in Ibiza since 1973. And with its title as the oldest party place in Ibiza, Pacha continues to provide an enjoyable nightlife where guests could loosen themselves while being safe from harassment at the same time.

Pacha implements strict policies on what guests wear. And if you're thinking of coming with your beach attire on, consider getting changed at the hotel first.

Around 3,000 guests can enjoy themselves in Pacha at the same time. This makes it not only the oldest but might also be the biggest party place in Ibiza. Pacha divides into five rooms, each playing funk, techno, disco, soul, or rave.

The interior of the rooms follows a theme that goes with the music. For example, the disco and funk rooms greatly resemble the 70's and 90's clubs, complete with disco balls, neon lights, leather seats, etc.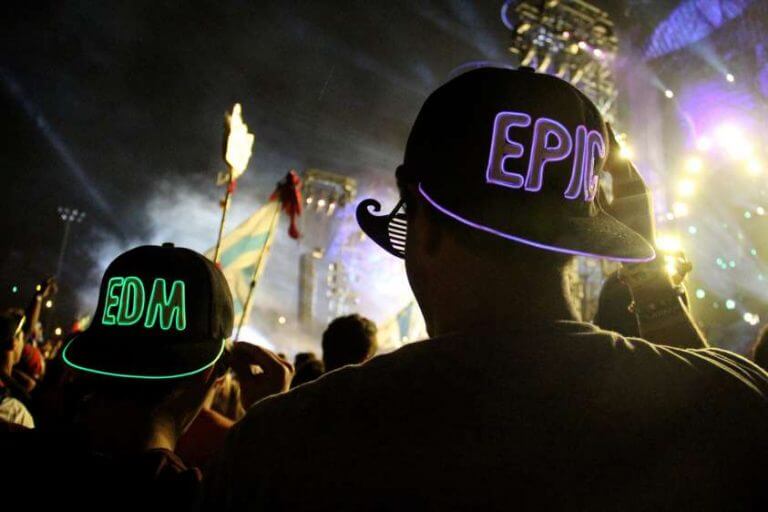 I'll give you a quick overview of Ibiza before proceeding to the other sections. This part of the article will be very helpful if you're going to Ibiza for the first time. You'll read here how to get to Ibiza, what is its weather, when is the best time to visit, and so on.

Ibiza is the biggest of Island of Spain's Balearic Group of Islands. It's an autonomous community in Spain, meaning that policies that operate within are a bit different from the policies that take effect in Spain. Ibiza's total area is 572.6 square kilometers. Tourists arrive at Sant Antoni Portmani, where Ibiza airport is.

Besides the most famous Sant Antoni, you can also opt to visit Ibiza Town on the south or the Santa Eularia des Riu on the west.

Ibiza's weather transitions from being sunny, cloudy, and rainy. It doesn't experience snow but can be quite cold, especially in December. For the best weather, consider coming in May – September. It's also during these months that establishments hold extravagant parties.

Don't worry about communication barriers. All locals of the island know how to converse in English, especially those in Ibiza town. The traditional language is Catalan. However, most don't use this when talking to people in public establishments.
Best Party Hotels In Ibiza?
Nothing would beat convenience in Ibiza if you checked on hotels where parties happen. Here are the top hotels that provide the most exhilarating get-togethers:
Ibiza Rocks Hotel is where you should go in case you're in Sant Antoni Portmany. This hotel is at the heart of the town's coastal district. Due to this, Ibiza Rocks Hotel allows you to access beaches and superclubs that are only a walk away.

Setting Ibiza Rocks from other nearby hotels is the open pool area and the hotel rooms with open balconies. Parties commence in the open pool area. The open pool area is where you'll get to enjoy music while swimming, watch other guests dancing while on your balcony, or sway to the music at the poolside dance floor.
The Destino Pacha Hotel is part of the Pacha club. This is where you should go if you want easy access to Pacha's 5 party rooms. Guests who checked in enjoy special offers from the Pacha club. With that being said, consider going here if you want to be near Ibiza's oldest and most diverse superclub.
Do Any Party Hotels in Ibiza Have A Pool?
All hotel establishments in Ibiza have a pool. However, their pools differ by size, quality, and recreational equipment. Furthermore, some host poolside parties while others don't. It really depends on their location. For example, hotels sitting in the heart of towns and villages are mostly party hotels. But those on the far side of the towns are hotels with pools that shelter guests from the crowd's hubbub.

With that being said, if you want to book in party hotels, consider those that are in Ibiza Town, Sant Antoni, and Santa Eularia.
Where Should I Stay In Ibiza For Partying?
Consider staying in the vicinity of Ibiza town because it's the spot where most tourists end up. Your stay here will consist of time spending a day at the beach, going nightclub hopping, or drinking at the music bars.

Sant Antoni is another excellent place to book too. There are two great clubs that you'll find here – the Ocean Beach Club and the Eden Club. Nightlife is wonderful in Sant Antoni too. In here you'll find peaceful beachside bars, great seaside restaurants, numerous local shops, and inns.
Ibiza villas are great if you don't like the noise from Ibiza party hotels. A stay in Ibiza villas allows you to enjoy the scenic view of Ibicencio beaches and communities. Here are ones that don't only provide good accommodation but also quick access to major landmarks.
Villa views provide a wonderful view of the beach surrounding San Jose. It's only about 5 kilometers away from the Ibiza airport. Comprising this villa are pool areas and garden areas. Clubs near to it are Ocean Beach Club and Ushuaia Beach Hotel.
On Talamanca, where picturesque Ibicencio beaches reside, is Villa Emyla. This villa provides a secluded stay yet quick access to the clubs in Ibiza town. You'll love the rooms because they use warm lighting. Sleeping will be serene, for you'll have the ocean waves as your lullaby.
Villa Colina is a green and secluded villa not far from Sant Antoni. Its has dedicated areas for table tennis and snooker. You'll also love the private pool nestled by the trees. Finally, enjoy a spectacular view of the gardens in front of the villas.
Best Beach Clubs in Ibiza
Ushuaia Beach Hotel and Club
In southern Ibiza is the small village of Sant Jordi. Though small, don't underestimate it because it takes pride in its wonderful beaches. A hotel that realized the potential of Sant Jordi as a tourist spot is Ushuaia Beach Hotel. And since it's the only established hotel in the area, Ushuaia is currently monopolizing the rave scene at Ushuaia.
The highlight of this beach hotel is the 415 luxurious rooms and suites for the guests. It also holds lavish parties in its bay area that accommodate more than 500 people at once. Come here to experience sun lit parties complete with bubble sprays and liquor sprays.
O Beach Club offers a very lavish beachside party experience. In here, enjoy the music from the famous international and local DJs. Ocean Beach also pampers you with an endless array of drinks. Finally, enjoy yacht parties for an additional price and spend time with your friends alone on the sea.
Ibiza Hen Do Party Villas, What Are They?
There are also villas in Ibiza that commence hen do parties. Just in case you don't know, hen do pertain to an endless week of partying in Ibiza while dancing to an endless fusion of rave music and extravagant serving of food and drinks. Villas that cater to hen do parties are called Ibiza hen do party villas. Unlike normal villas, these allow you to invite people to come over and spend time for the night.
Ibiza is the Shangri-la of rising and established DJ's. Here are some of the notable ones that you might encounter.

• Papa Sven
• Dimitri Vegas
• Like Mike
• Maceo Plex
• Solomun
• Carl Cox
• MK
• Chase & Status
• Black Coffee
• David Guetta